'The Biggest Loser: Couples 2′ is a popular reality television series that aired on NBC in 2009. The show revolved around 11 overweight couples, including relatives and spouses, who competed against each other to lose weight and win a cash prize of $250,000. The series was hosted by Alison Sweeney, a well-known actress and television personality, while Bob Harper and Jillian Michaels served as trainers to the contestants.
With its inspiring weight loss journeys and emotional moments, 'The Biggest Loser: Couples 2' captured the hearts of audiences worldwide and motivated many to adopt healthier lifestyles. If been some time since the show aired on NBC, and fans must be curious to know where their favorite contestants are. In that case, we've got you covered.
Where is Helen Phillips Now?
I must say getting up at 4:30 to be at the gym by 5 -5:30 is getting easier! I thought it may be to much but I am… http://t.co/UYPqt4yp

— Helen Phillips (@Helen_Phillips) May 7, 2012
Helen's transformation on the show was remarkable, as she shed an incredible 140 pounds, going from 257 to 117 pounds. Despite winning the competition, she did not let her guard down and continued to lead a healthy lifestyle. Helen is a staunch advocate for fighting childhood obesity and inspiring others to lead healthier lives. Though not active on social media, her inspiring story inspires and motivates people worldwide.
Where is Michael "Mike" Morelli Now?
Mike Morelli was one of the contestants who captured the hearts of many viewers. Despite not winning the competition, he was a strong contender and finished as the runner-up. Morelli is an alumnus of Michigan State University, where he pursued his academic interests. After appearing on the show, he pursued a medical career and is currently a PGY-3 PM&R resident. Mike continues to inspire others with his story and serves as a role model for those who want to make a positive change in their lives.
Where is Tara Costa Now?
Tara Costa where she won the hearts of many viewers with her dedication and hard work. After the show, she pursued a career in Marketing and worked for L'Oreal, one of the world's leading beauty companies. Tara is an alumnus of Hofstra University, where she earned her undergraduate degree and also studied marketing at NYU. Before that, she attended Bethpage Senior High School. Tara continues to inspire others to lead healthier lifestyles and is a strong advocate for wellness and fitness.
Where is Ronald "Ron" Morelli Now?
Ron Morelli has had a long and successful career in the food distribution industry, but his battle with weight has been a constant struggle throughout his life. He has tried various methods to lose weight, but the journey has been challenging. At just nine, Ron weighed over 200 pounds, and as an adult, he yo-yo dieted and saw his weight soar to almost 500 pounds. Despite the difficulties, he did not give up and has been an active community member. Ron has served on the ZBA, city council, and planning commission, using his experience and expertise to impact his town positively.
Where is Filipe Fa Now?
Filipe Fa is a well-known personality for his appearance on 'The Biggest Loser,' where he showcased his incredible journey towards weight loss and fitness. He hails from Mesa, Arizona, and currently resides in Rexburg, Idaho. Filipe has been married to Levila Itaaehau Fa since April 2005, and the duo has two adorable kids.
While Filipe has appeared on several television shows, including 'The Jay Leno Show' and 'The Biggest Loser Filepe Fa's Comeback,' he has kept his professional life under wraps, and there is no public information about his current occupation. Yet, his inspiring story of perseverance and determination continues to motivate people across the globe.
Where is Kristin Steede Now?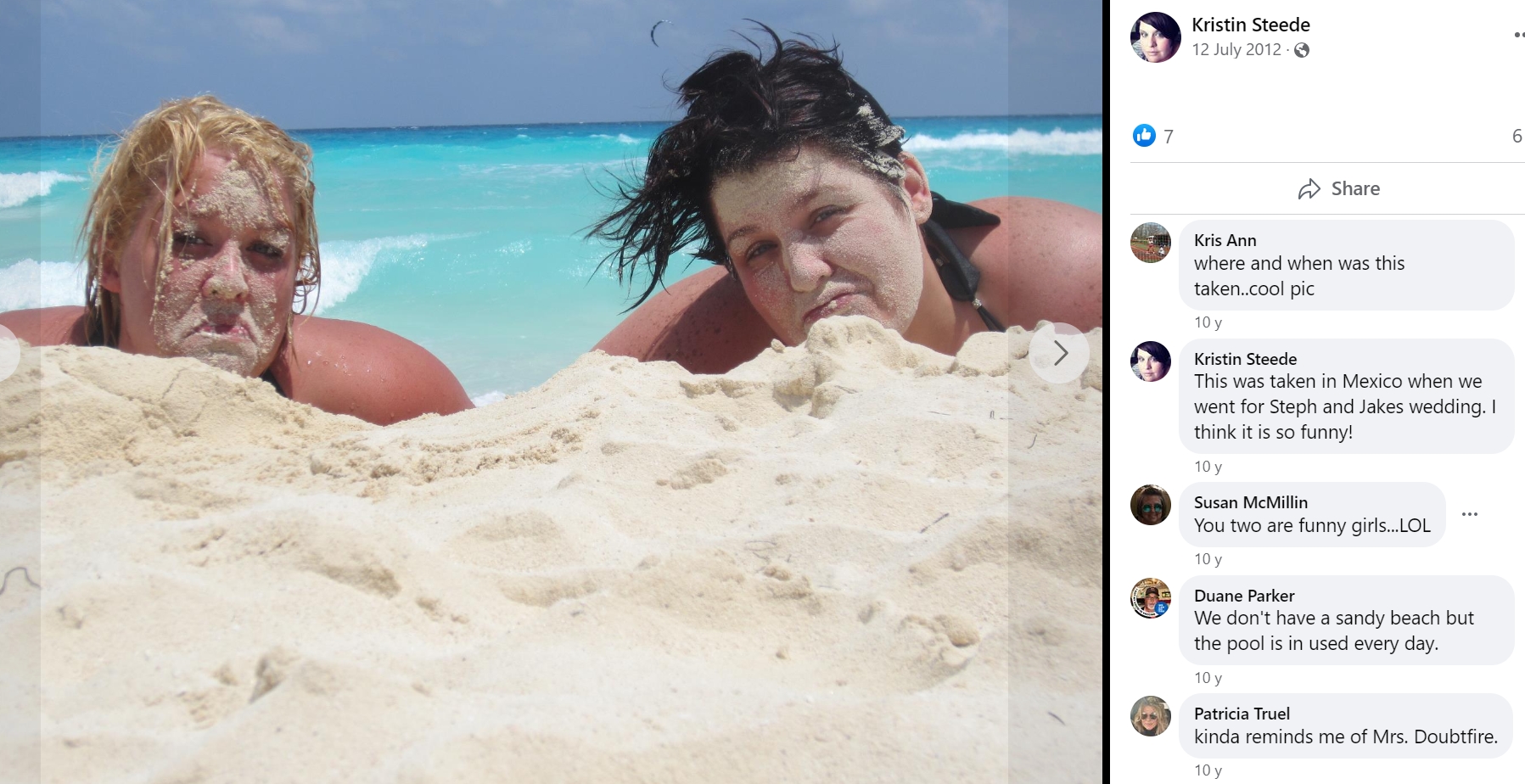 Kristin Steede is an accomplished Business Owner who appeared on 'The Biggest Loser' with her mother, Cathy Skell. During their time on the show, the mother-daughter duo worked together as a team, encouraging and supporting each other on their weight loss journeys. Kristin's entrepreneurial spirit and dedication to fitness and wellness have earned her recognition and respect from the community. She continues to inspire others to lead healthier and more fulfilling lives; her experience on the show is a testament to her strength and resilience.
Where is Laura Denoux Now?
Laura Denoux is an accomplished Healthcare Professional who serves as the Vice President and Chief Development Officer at Holy Cross Health in Fort Lauderdale, Florida. In her role, she oversees the strategic planning and execution of fundraising efforts, donor relations, and community outreach programs.
Before her work at Holy Cross Health, Laura held various leadership roles in healthcare organizations, including Memorial Healthcare System and Baptist Health in South Florida. She is also a proud mother to her two sons, Gavin and Christian, and wife to her husband, Nick. Laura's dedication to healthcare and community service has earned her numerous accolades and recognition, and she continues to impact the lives of those around her positively.
Where is Sione Fa Now?
Sione Fa is a former Personal Trainer at 'The Biggest Loser' Resort at Fitness Ridge in Southern Utah. He is a fitness enthusiast passionate about helping others achieve their fitness goals. Sione attended Chandler High School and Mesa High School in Arizona. He currently resides in Ivins, Utah, and hails from Mesa, Arizona.
Sione is married to Britni Figueroa Fa, and the couple is known for their active lifestyle and dedication to fitness. They often share their fitness routines and healthy living tips on social media, inspiring others to lead healthier lifestyles. Sione's experience on 'The Biggest Loser' has also given him a platform to share his fitness journey and inspire others to make positive life changes.
Where is Nicole Brewer Now?
Nicole Brewer is a highly skilled Wardrobe Stylist and Fashion Market Editor with over 18 years of experience. In addition, she is a Freelance Fashion Writer, Producer, and Style Expert known for her work in fashion editorials and on-air television segments. Nicole specializes in personal wardrobe building, image consulting, and bride and bridal party styling.
Apart from her fashion career, the former reality TV contestant is a certified Group Fitness Instructor, teaching Spinning, Zumba, TurboKick, Step, and PowerSculpt at 24-Hour Fitness in NYC. Nicole's diverse skill set and passion for fashion and fitness make her a dynamic and valuable asset in the industry. Unfortunately, tragedy struck hard when she lost her best friend and husband, Damien Gurganious, in 2015. Moving on has been incredibly hard for her, especially as a single mother to their daughter, Giselle.
Where is Aubrey Cheney Now?
As a former contestant on 'The Biggest Loser' season 7, Aubrey Cheney is an accomplished individual who has proven to be dedicated, disciplined, and hardworking. She has a background in sales, having worked as a Regional Sales Manager at Deibel Laboratories in Twin Falls, Idaho. Aubrey is currently seeking part-time opportunities to continue building her professional experience. She attended the College of Southern Idaho and has demonstrated her ability to balance work and academic commitments.