Apple TV+'s 'The Crowded Room' is a psychological thriller that unravels the story of Danny Sullivan with every episode. It packs many twists and turns, shedding light on Danny's past to allow Rya Goodwin, a psychiatrist who interviews him, to understand why he committed the crimes he is arrested for. Delving into Danny's life and childhood reveals some rather disturbing things that he has been through, which offers some explanation for his fractured state of mind.
In her interviews, Rya concludes that Danny's actions in the present spring from his troubled childhood and the trauma he experienced at an early age. It all boils down to his relationship with his stepfather, Marlin Reid. If you want to know more about Marlin and whether he is based on a real person, we've got you covered. SPOILERS AHEAD
Is Marlin Reid Based on a Real Person?
'The Crowded Room' is loosely based on the true story of Billy Milligan. However, the show diverges from the actual story and adds fictional elements to it, which is also why it changes the name of the characters. Tom Holland plays an iteration of Billy as Danny Sullivan. Similarly, Will Chase plays Marlin Reid, who is loosely based on Billy's stepfather, Chalmer Milligan.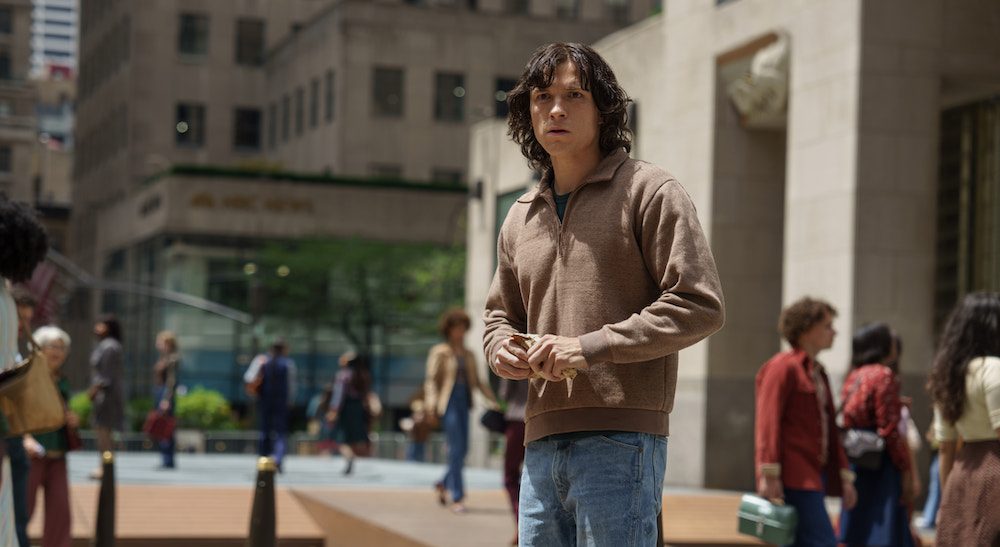 Little is known about Chalmer and his life before he married Billy's mother, Dorothy Sands. He served in the Second World War and had two daughters, Challa and Sherrie. The latter worked as a nurse while Challa was still young. When he married Dorothy in 1963, he took her three kids— Jim, Billy, and Cathy, under his wing. The couple moved with their kids to Lancaster. Years later, when Billy was arrested for raping and robbing three women near the Ohio University area in 1977, he accused his stepfather of physical and sexual abuse.
When the psychiatrists analyzed Billy, they deduced that it had to be more than just abuse for Billy's mind to splinter into 24 personalities. The trauma had to be so intense that his mind tried to bury it in order to ensure Billy's survival. This theory was supported by Billy, who revealed that apart from sexual abuse, his stepfather tortured him. Allegedly, he would bury Billy alive and hang him by his toes and fingers.
Chalmer was never formally charged with any of these accusations. He never spoke about his life, but he denied the allegations made by his stepson. However, Billy's mother and siblings testified against him at the trial. They agreed with Billy and talked about Chalmer's abusive nature and how he could get brutal with them. It isn't clear whether it was this violence that tore them apart, but Dorothy and Chalmer were divorced by 1973.
Even as Billy's case fell under public scrutiny, especially after his acquittal based on the not guilty claim due to insanity, Chalmer Milligan managed to stay out of the spotlight. He married Viola Fern, with whom he remained for the rest of his life. He worked at AT&T for more than twenty years. He was also a member of the American Legion Post 11, Moose Lodge, and Olivedale Senior Citizens. He died at 61 due to unknown causes on December 14, 1988, in Lancaster. He is laid to rest in Saint Paul Lutheran Cemetery in North Berne, Ohio.
The Apple TV+ series incorporates a few aspects of Billy's story, like the sexual and physical abuse. However, like every other character in the show, fictional elements have been added to the character of Marlin Reid to set him apart from Chalmer to better serve the story.
Read More: Where is Billy Milligan's Sister Kathy Preston Now?