Created by Aaron Mark, Amazon Prime's 'The Horror of Dolores Roach' is a horror-comedy series based on the eponymous podcast, which itself was inspired by Mark's own stage play 'Empanada Loca.' It follows Dolores, who completes her unjust 16-year prison sentence and attempts to start a new life. However, she quickly finds herself in the midst of serial murders with a streak of cannibalism. Dolores' love interests shape her character arc, while a burn scar on her hand hints at her dark past. As a result, viewers must be wondering if Dolores is gay and how she got the burn mark. In that case, here is everything you need to know about Dolores in 'The Horror of Dolores Roach.' SPOILERS AHEAD!
Is Dolores Gay or Bisexual?
Dolores Roach is the protagonist of 'The Horror of Dolores Roach,' and actress Justina Machado plays the titular role. The actress is best known for playing Penelope Alvarez in the sitcom 'One Day at a Time.' In 'The Horror of Dolores Roach,' Machado's Dolores is introduced as the girlfriend of Dominic, a drug dealer who sets her up in a drug bust, leading to an unjust prison sentence. After spending sixteen years in prison, Dolores is released and meets Luis. The series establishes that Dolores has a romantic interest in Luis. As a result, Dolores is interested in men, making it hard to identify her as gay.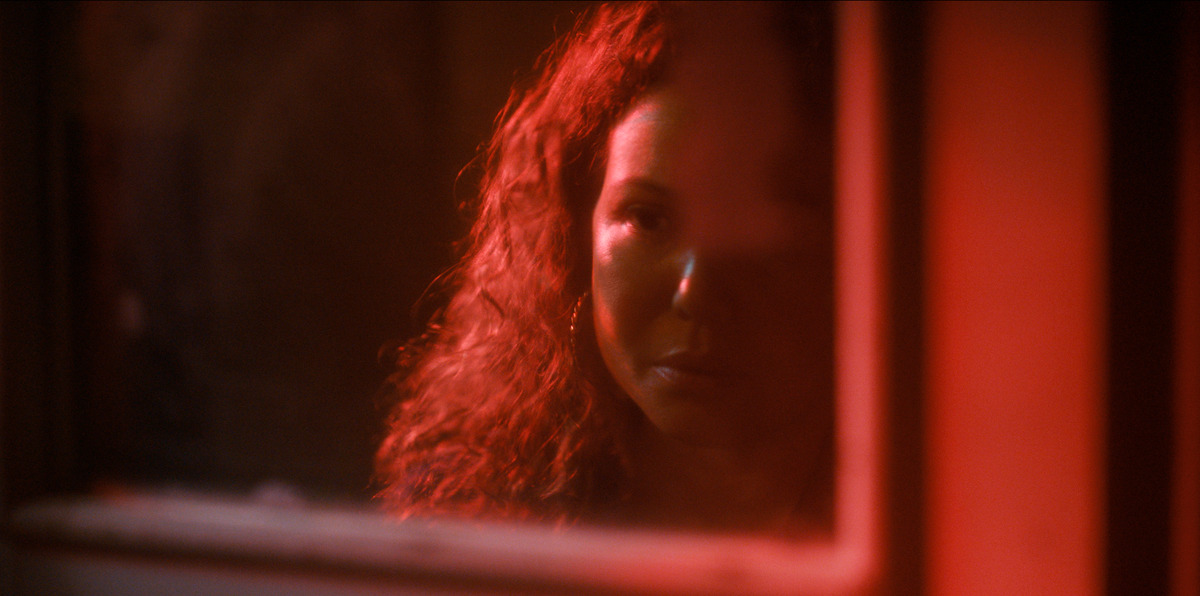 Meanwhile, we also learn that Dolores had a girlfriend during her time in prison. Dolores formed a romantic relationship with Tabitha, who taught her everything she knew about the art of massage. As a result, it is clear that Dolores is also attracted to women. Hence, it is safe to say that Dolores is bisexual. While actress Justina Machado who plays the role, is known for playing LGBTQ+ characters, she hasn't openly addressed herself as a member of the community. Hence, Machado is seemingly straight in real life. Nonetheless, she delivers a powerful performance as the Afro-Latino Dolores, defined more by her struggles than her sexuality, making her a well-rounded and complex character that carries the show's central themes and overall narrative.
How Did Dolores Burn Her Hand?
When viewers first meet Dolores in the present day, her left hand is visibly charred, and the burn mark on it sparks curiosity about her story within viewers and the actress playing Dolores in the stage play. As the narrative progresses, Dolores shares her side of the story and reveals how she was betrayed by her then-boyfriend, Dominic, and sentenced to sixteen years in prison. Eventually, Dolores was released from prison but stumbled into a series of gruesome murders she was forced to commit because of her circumstances. In the process, she becomes embroiled with Luis, an old friend who has cannibalistic tendencies. While Dolores and Luis cover up their crimes for most of the part, things get out of hand in the finale.
In the finale, Luis' actions lead the police right to the Empanada shop. Dolores ends up killing Joy and Jeremiah, leading to more dead bodies and little time to get rid of them. As a result, Dolores attempts to flee the scene, only for Luis to argue with her. Their argument results in a fight, forcing Dolores to attack Luis in self-defense. Dolores slams Luis' head into the deep fryer, which results in his death. Meanwhile, the hot oil also burns Dolores' hand and leaves it scarred forever. Thus, the burn mark on Dolores' hand, which is her defining physical attribute, is a sign of Dolores' struggle to survive in an extremely ruthless world. It also serves as a reminder of her crimes and involvement in cannibalism. She ended up encouraging Luis to use human flesh in his recipes in her quest to cover up her crimes. As a result, the burn mark is a symbolic representation of the emotional price Dolores pays for her freedom and survival.
Read More: The Horror of Dolores Roach: How Did Luis Become a Cannibal? Is Luis Dead?