Amazon Prime's 'The Horror of Dolores Roach' is a horror-comedy series created by Aaron Mark. The series follows Dolores, whose attempts to make a fresh start after completing an unjust 16-year prison sentence culminate in a series of cannibalistic murders. It is based on the eponymous podcast, which itself was inspired by Mark's own stage play 'Empanada Loca.' If you enjoyed the show's satirical take on serial killers and cannibalism while exploring grounded themes such as gentrification and survival, you must be looking for more such streaming options. In that case, we have compiled a list of similar series for you to binge. You can watch most of these shows, like 'The Horror of Dolores Roach' on Netflix, Amazon Prime, and Hulu!
8. Z Nation (2014-2018)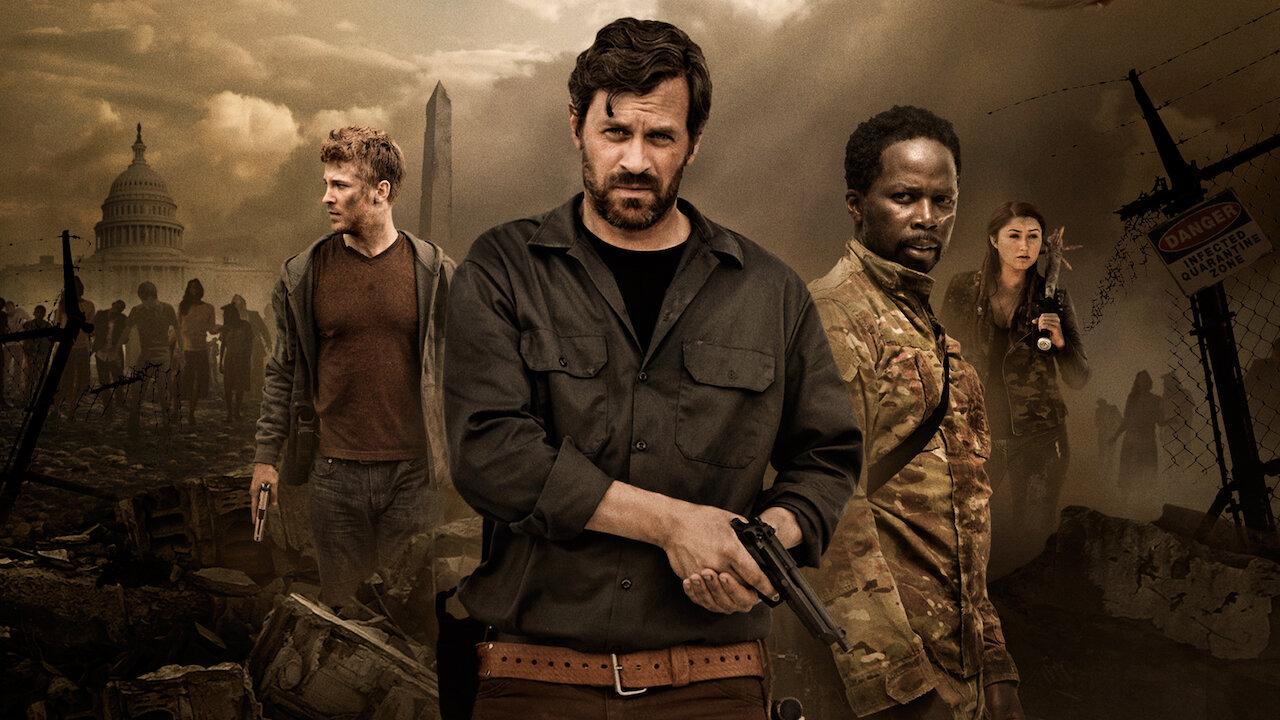 'Z Nation' is a horror television series created by Karl Schaefer and Craig Engler. It is set three years into a zombie apocalypse and follows Alvin Murphy, the sole survivor of the virus who did not turn into a zombie even after a bite. As a result, a group of courageous survivors transports Murphy to the last virology lab to administer a cure. While the narrative and setting of 'Z Nation' is drastically different from 'The Horror of Dolores Roach,' both shows are tonally similar due to their blend of horror and comedy. Similarly, 'Z Nation' also features a culturally diverse cast and dives into societal issues, making it an ideal pick for fans who enjoyed the humor of 'The Horror of Dolores Roach.'
7. Penny Dreadful (2014-2016)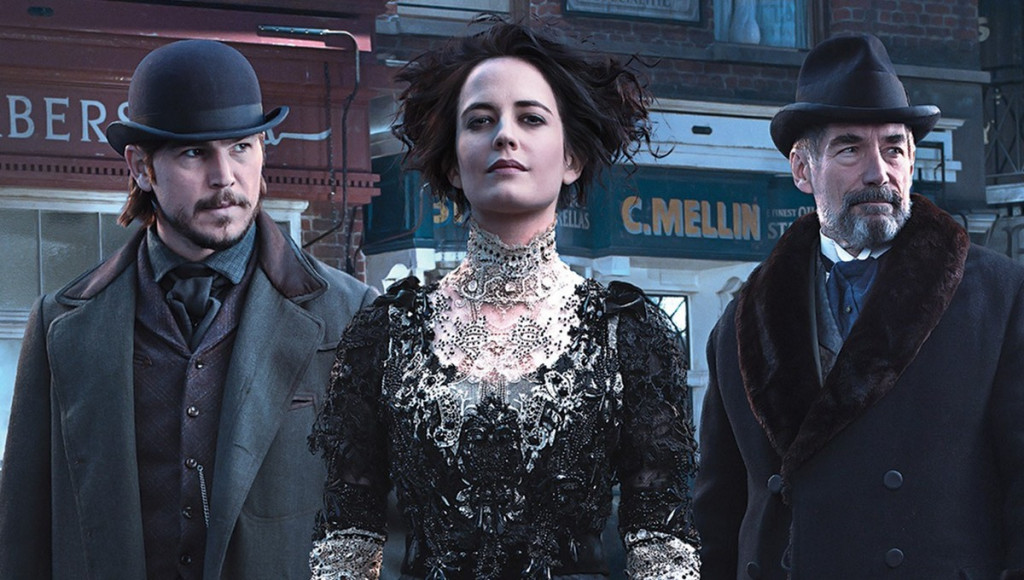 'Penny Dreadful' is a horror drama television series created by John Logan. It stars Eva Green as Vanessa Ives, an enigmatic woman who hires Ethan Chandler, an American gunman, and Malcolm Murray, an adventurer, to track down a notorious serial killer. However, the trio quickly realizes they are up against a force beyond their understanding. Unlike 'The Horror of Dolores Roach,' the series is set in the 19th century and draws from Victorian Gothic horror literature. However, since 19th-century horror literature also inspired the former series, viewers wishing to explore the subgenre in greater depth will enjoy 'Penny Dreadful.'
6. Santa Clarita Diet (2017-2019)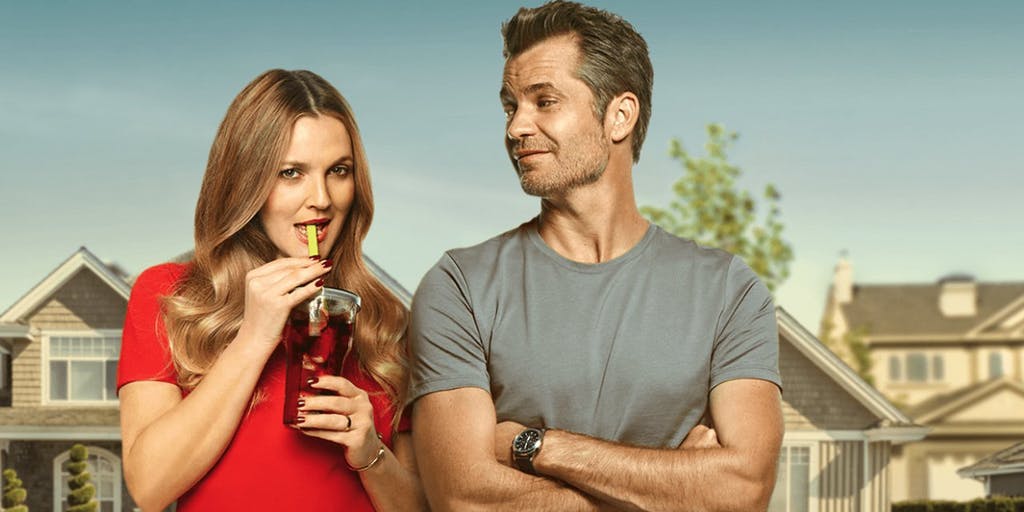 Created by Victor Fresco, 'Santa Clarita Diet' is a comedy horror television series starring Drew Barrymore and Timothy Olyphant in the lead roles. It revolves around husband and wife Joel and Sheila Hammond, who work as real estate agents. However, the couple's mundane life is turned upside down when Sheila shows signs of turning into a zombie. As a result, the family scrambles to find a cure for Sheila's condition while subduing her cravings for human flesh. Like 'The Horror of Dolores Roach,' the series has an angle of cannibalism and features plenty of hilarious moments. Moreover, the main characters in both shows struggle to keep a lid on their secret lives, making them spiritually similar.
5. Hasmukh (2020)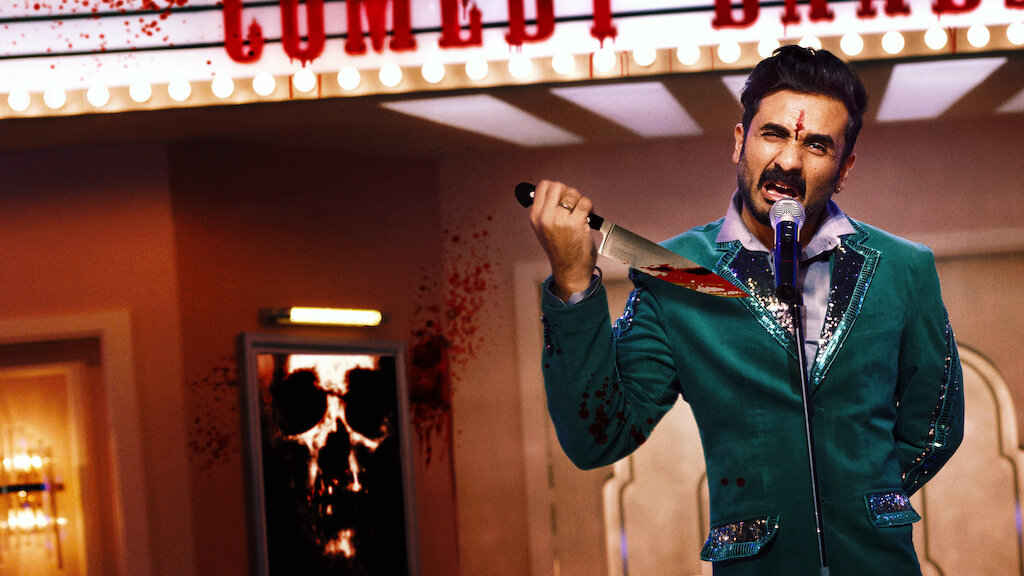 'Hasmukh' is an Indian dark comedy television series co-created and written by Nikkhil Advani and Vir Das. It stars Das as Hasmukh, a small-town comedian searching for success on the stage. However, when he fails to perform well, Hasmukh seeks an alternative catalyst to pump his adrenalin. Hasmukh takes a dark turn when he discovers committing murders drastically improves his stand-up performances. The series blends dark serial murders with humor, making it akin to 'The Horror of Dolores Roach.' Moreover, the protagonists of both shows attempt to get away with their crimes and pursue a greater goal. However, unlike Dolores, Hasmukh is not a victim of his circumstances, giving him a sinister edge.
4. Hannibal (2013-2015)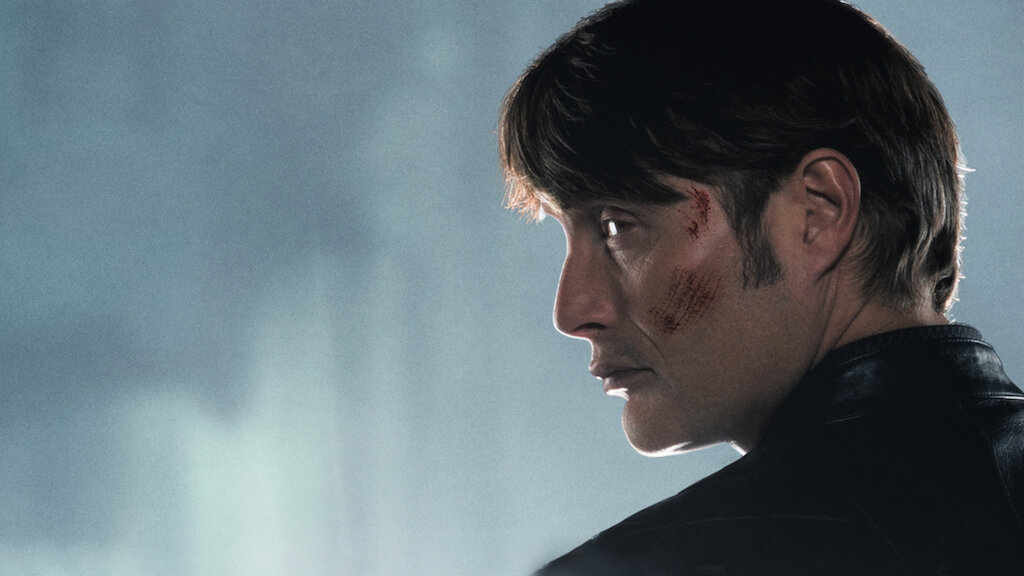 'Hannibal' is a psychological horror-thriller television series developed by Bryan Fuller. It is based on the characters appearing in Thomas Harris' novels featuring the character of Dr. Hannibal Lecter. The series stars Mads Mikkelsen as Hannibal Lecter, a brilliant forensic psychiatrist secretly masquerading as a serial killer and a cannibal. However, Lecter's bond with Will Graham, a gifted criminal profiler, complicates his personal desires and goals. The series has received critical acclaim despite its short run on air. It is one of the better depictions and explorations of cannibalism and serial killers. If you enjoyed these elements in 'The Horror of Dolores Roach' and want to see them in a more dramatic light, 'Hannibal' will certainly suit your tastes.
3. The Thing About Pam (2022)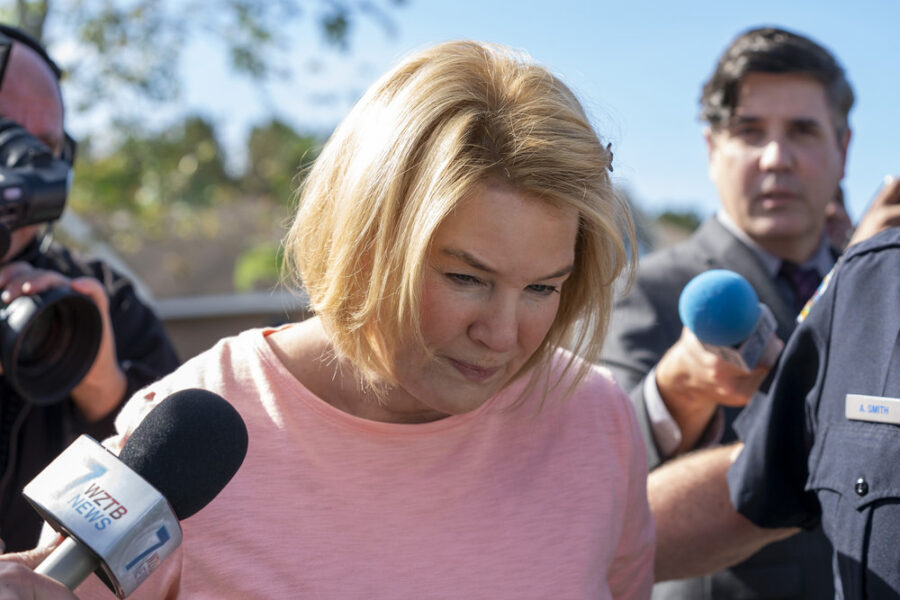 'The Thing About Pam' is a crime comedy-drama television miniseries from showrunner Jenny Klein. It stars Renée Zellweger, Josh Duhamel, Judy Greer, and Gideon Adlon in the lead roles. The series revolves around the murder of Betsy Faria, a cancer-stricken woman found dead in her home. However, things take an unexpected turn when Betsy's best friend, Pam Hupp, provides a startling eyewitness account and appears more involved with the crime than meets the eye.
Similar to 'The Horror of Dolores Roach,' the series originates from a podcast also titled 'The Thing About Pam.' However, unlike the former series, 'The Thing About Pam' is based on a true story and details Pam Hupp's involvement in the Betsy Faria murder case. Hence, the series is your cup of tea if you enjoy dramatizations of true crime podcasts.
2. Only Murders in the Building (2021-)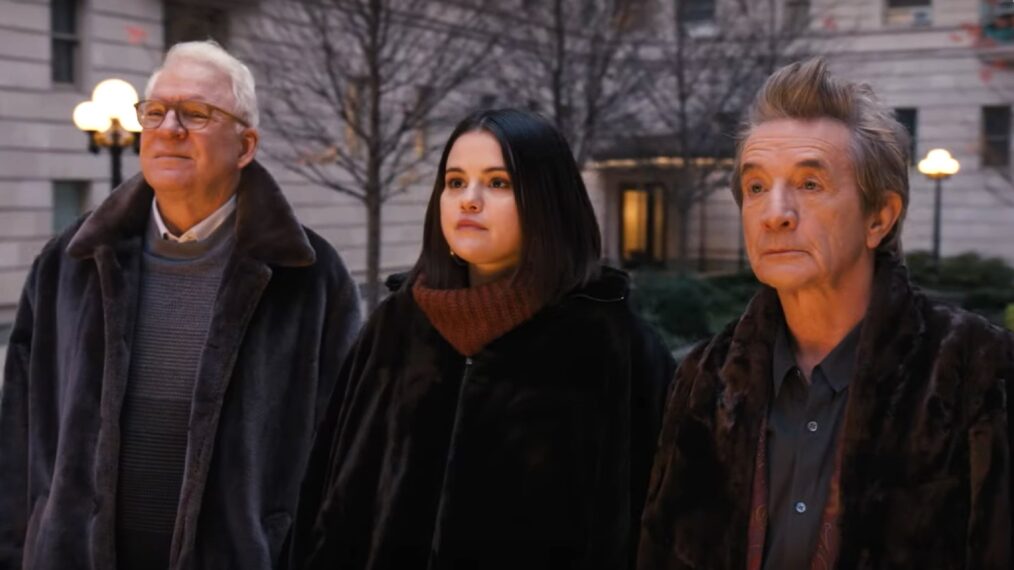 'Only Murders in the Building' is a mystery comedy-drama television series created by Steve Martin and John Hoffman. It stars Steve Martin, Martin Short, and Selena Gomez in the lead roles. The series follows three strangers who live in the same apartment complex and share a love for true-crime podcasts. They team up to solve a murder mystery within their apartment complex.
The critically acclaimed comedy has all the thrills of a ripe murder mystery sprinkled with the shenanigans of making a true crime podcast. Moreover, like 'The Horror of Dolores Roach,' the series also takes place in New York City. Thus, the hijinks of Charles, Mabel, and Oliver in 'Only Murders in the Building' will remind viewers of Dolores and the colorful characters in Washington Heights.
1. Dahmer (2022)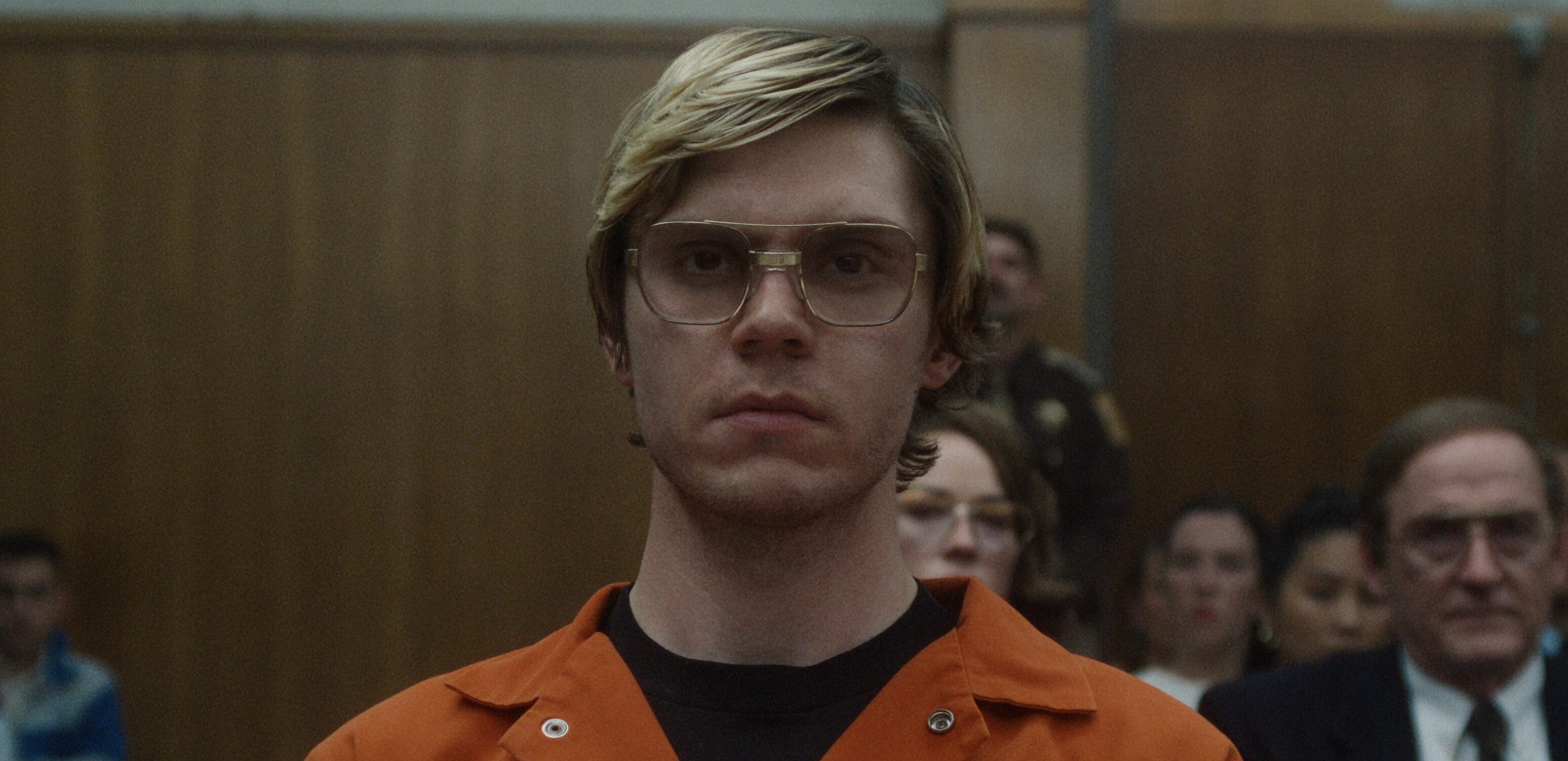 'Dahmer – Monster: The Jeffrey Dahmer Story,' commonly known as 'Dahmer,' is the first season of the true crime anthology series 'Monster,' created by Ryan Murphy and Ian Brennan. It stars Evan Peters as Jeffrey Dahmer and chronicles his life as he becomes one of history's most notorious serial killers. The series sheds light on Dahmer's dark and grim crimes, which included necrophilia and cannibalism.
Although the series is tonally different from 'The Horror of Dolores Roach,' both are character-driven stories that explore the crimes of the titular characters. However, if you are looking for a gritty and dramatic depiction of the horrors and monstrosity contained within a single person, 'Dahmer' will provide you with plenty of thrills and shocking moments.
Read More: Is The Horror of Dolores Roach Based on a True Story?