HBO's 'The Idol' is a drama series that explores the dark realities of the music business and celebrity culture. It is created by Abel "The Weeknd" Tesfaye, Reza Fahim, and Sam Levinson ('Euphoria'). The narrative follows Jocelyn, an up-and-coming young pop singer going through a personal and professional downturn. As a result, Jocelyn becomes attracted to Tedros, a self-help guru and a modern-day cult leader, showing true intentions and past are shrouded in mystery. Naturally, viewers must be wondering whether Terdros is based on a real person and what his name means. In that case, here is everything you need to know about Tedros in 'The Idol.'
Is Tedros Based on a Real Person?
In 'The Idol,' Tedros is the main character opposite actress Lily-Rose Depp's Jocelyn, an pop music sensation. However, Tedros is not in the music business but is a club owner who meets Jocelyn during her night of partying at his club. Tedros is actually a self-help guru and the leader of a modern-day cult into which he draws Jocelyn, leading to the exploration of some complex themes. However, the character is not directly based on a real person. In the series, Canadian singer and songwriter Abel Makkonen Tesfaye, better known by his stage persona "The Weeknd," plays the role of Tedros. He is also the show's co-creator and came up with the show's basic premise.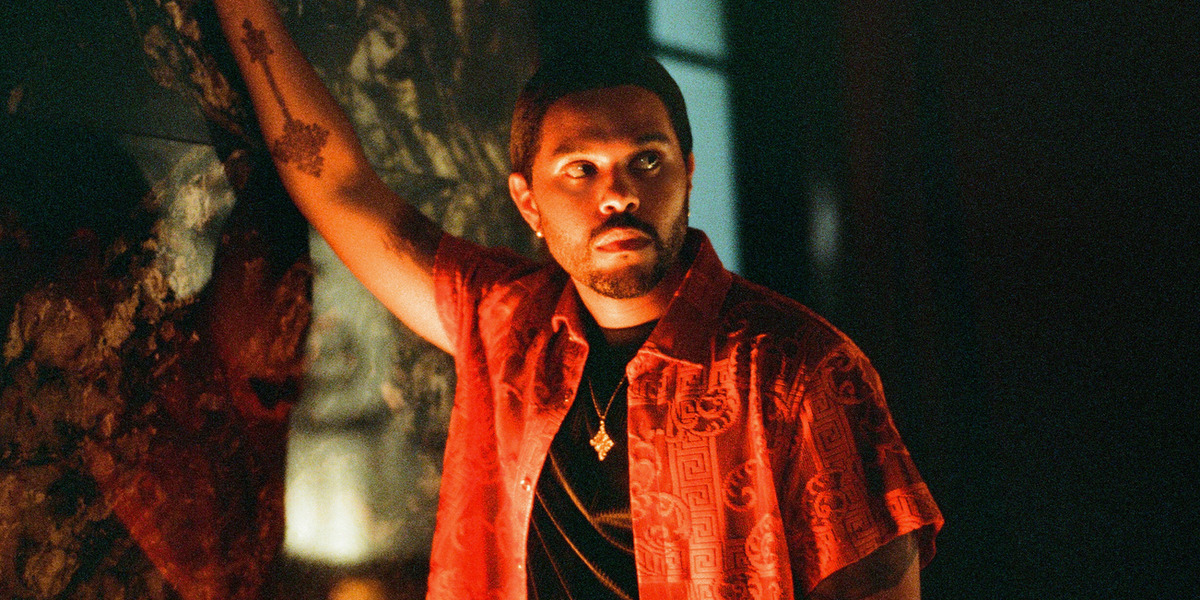 The 4-time Grammy award-winning singer makes his television acting debut with 'The Idol.' In an interview with the New York Times, Tesfaye and co-creator Sam Levinson opened up about the show's conceptualization. Levinson stated that Tesfaye approached him with the premise, detailing that Tesfaye stated he could potentially start a cult if he wanted to. While Tesfaye denied recollection of the statement to Tesfaye, he said he wanted to explore celebrity culture and celebrities' power.
Tesfaye stated that the series tells a fictional story inspired by several real-life musicians and pop stars. However, the singer did not base the character of Tedros on himself and also did not expect to play him. "I never wrote Tedros for myself; it was Sam who planted the idea. I just focused on being Tedros and living as the character and spending all my time with Sam and listening and allowing him to just be my teacher," Tesfaye said in the interview. "Tedros is such a dark, complicated, scary, pathetic human — I had to just distance myself from who I am. And it's scary, you know, it's a big risk," he added.
In a separate interview with Interview Magazine, Tesfaye stated he drew from his personal experiences to write and play Tedros. "I wrote him, but what drew me to play him was just getting to pretend to be someone else. It was a challenge because The Weeknd, obviously, isn't me. But I drew a lot from myself to create that character. Tedros is nothing like me," he said. Tesfaye's words show that Tedros is not based on himself or his stage persona, "The Weeknd." Instead, the character is a fictional creation meant to serve a particular purpose within the narrative.
What is the Meaning of Tedros?
Tedros is an enigmatic and eccentric character introduced as a club owner in the show's premiere episode. He is abrasively honest with Jocelyn, which attracts her to him, and they spend more time together. However, as viewers might be aware, Tedros leads his own cult and eventually draws Jocelyn into it. The character's name is a critical hint at his religious beliefs and status as a cult leader. The name originates from the East African countries Ethiopia and Eritrea. Its literal meaning is "award or gift from God."
Abel Tesfaye, who plays the role of Tedros, is of Ethiopian origin, as his parents immigrated from the country when he was young. Hence, the name "Tedros" serves as a nod to Tesfaye's Ethiopian roots while also highlighting the character's religious inclination. At the same time, the name also helps differentiate the fictional character from Tesfaye's more popular stage persona, "The Weeknd." It also hints at how Tedros projects himself in front of his followers, showcasing himself as a gift from God who can guide them into the light of enlightenment.
Read More: Where is HBO's The Idol Filmed?