The sixth episode of Apple TV+'s thriller series 'The Last Thing He Told Me,' titled 'When We Were Young,' follows the aftermath of Bailey's disappearance. Hannah learns more about Ethan/Owen from Grady Bradford, who warns her about the dangers of confronting her husband's enemies. Bailey sets out to find out more about her father and mother Kate Smith by meeting an acquaintance while her grandfather Nicholas Bell tries to find her. The intriguing episode ends with a startling decision Hannah makes, which leads her to the den of Owen's enemies. If you are up for a detailed take on the same, you are at the right place! SPOILERS AHEAD.
The Last Thing He Told Me Episode 6 Recap
'When We Were Young' begins in 1999, depicting Ethan and Kate going for a drive. When one of the tires of Kate's car got flat, she called her father Nicholas Bell to help them. Nicholas arrived to help his daughter and meet Ethan for the first time. Although Ethan was nervous, Nicholas treated him well. They spent a considerable amount of time together talking while changing the flat tire. Nicholas talked about being a defense lawyer and asked Ethan about his plans, only for him to reply that he wanted to become a professor. After changing the tire, Nicholas invited Ethan to meet Kate's mother Meredith.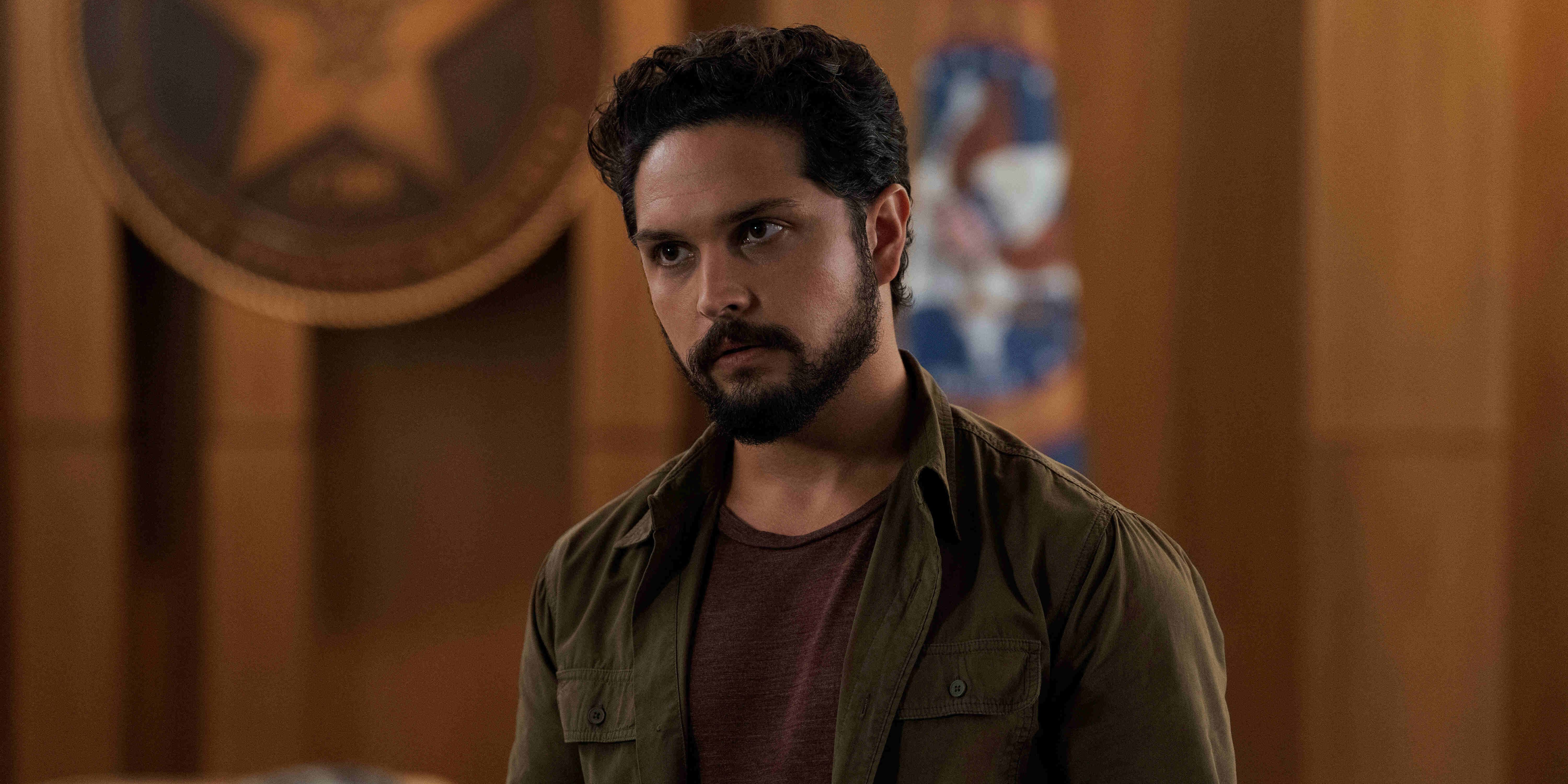 At present time, Grady Bradford takes Hannah to his office to explain the predicament they are involved in. The US marshal reveals that he had been in touch with Ethan/Owen ever since the latter turned against the Campano family for killing his wife Kate. Grady explains to Hannah that Ethan developed an encryption system through which Nicholas communicated with the members of the Campano family. When Kate was murdered, Ethan passed these messages communicated between Nicholas and his clients to the authorities, which resulted in the arrest of his father-in-law and several other influential members of the crime syndicate he works for.
Bailey meets Andrea Reyes, the ex-wife of her uncle Charles Smith, to know more about her family. Andrea explains the circumstances that led to the disappearance of Ethan and Bailey to the latter. Nicholas learns that Bailey is at Andrea's house and drives to the place to meet or possibly capture his granddaughter. Bailey goes through the photos and videos of her life as a little girl while Andrea tells her about her childhood. Through Bobby, Hannah discovers that Bailey is at Andrea's house and Grady retrieves the former's stepdaughter before Nicholas arrives at the place.
The Last Thing He Told Me Episode 6 Ending: Why Does Hannah Want to Meet Nicholas Bell?
When Grady meets Hannah in Austin, he narrates the entire history of Ethan/Owen's association with Nicholas Bell and his clients' family the Campanos. The US marshal hopes that the same will make Hannah realize the severity of the threat she and Bailey face at the moment. Grady wants Hannah to realize that she and her stepdaughter's lives have changed considerably after arriving in Austin in search of their loved one. After listening to Grady's words, Hannah realizes that it is pointless to return to San Francisco since the Campanos will be able to keep their eyes on her and Bailey to find out whether Ethan will surface for meeting his loved ones.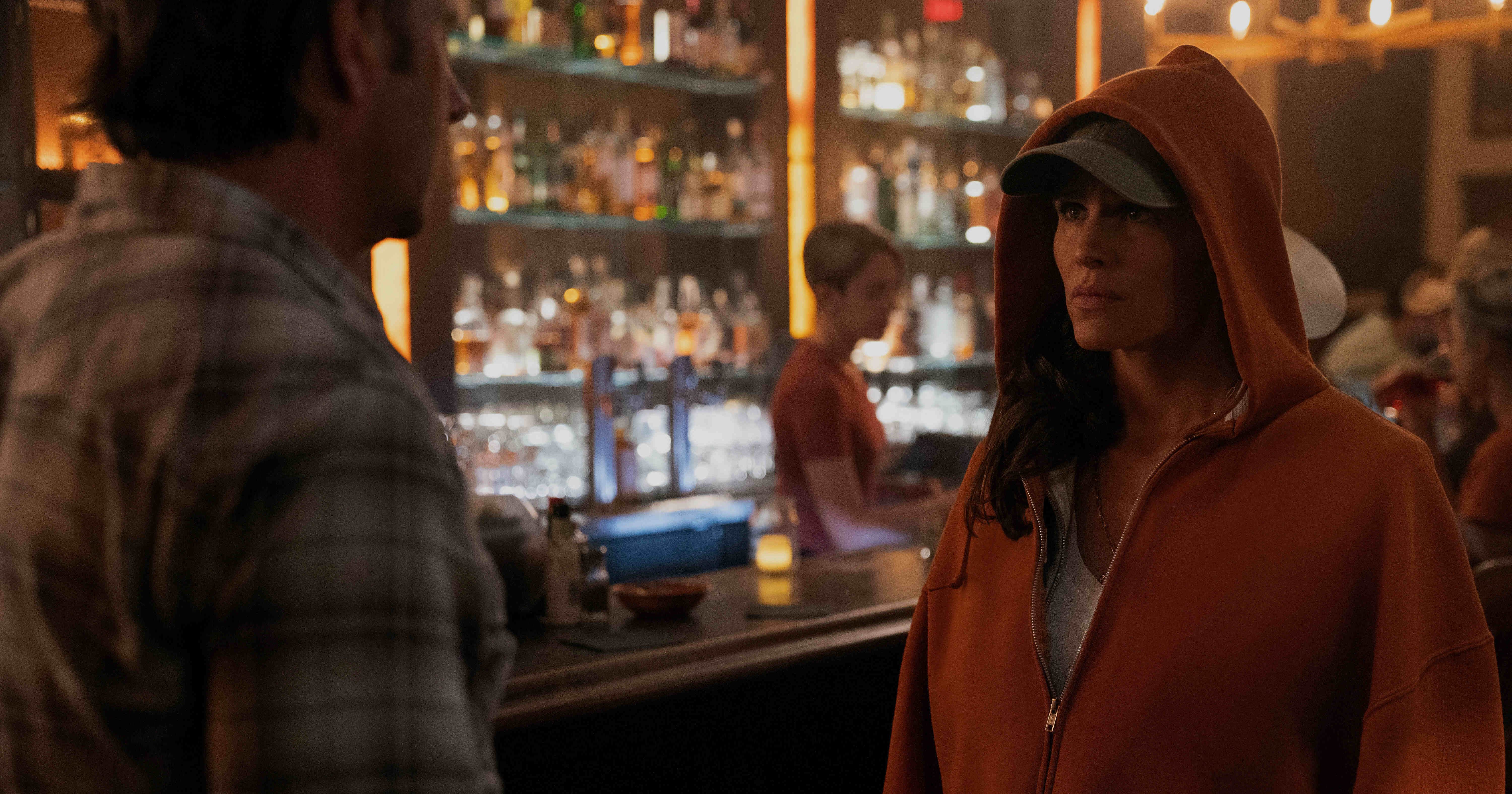 Grady's priority is making sure that Hannah and Bailey will not get hurt by Nicholas Bell or the Campanos. Years after Kate's death and Ethan's retaliation, Grady doesn't want the conflicts between the crime syndicate and the software engineer to cause trouble again. Therefore, he proposes witness protection to Hannah and Bailey so that the Campanos will not be able to track them down and hurt them. After giving enough thought to the same, Hannah accepts the arrangements but soon changes her mind. She escapes from the Marshal's office and ends up in Ethan's brother-in-law Charles Smith's bar "The Never Dry."
When Grady proposes witness protection to Hannah for her and Bailey, she initially considers it. Her mind changes when she comes to know that Owen named her as the guardian of Bailey in his absence. Hannah realizes that she cannot take any risks with Bailey's safety since the Campanos may have a way to find them even if they get into witness protection. Hannah knows that the authorities were not able to protect her husband and stepdaughter when they got into witness protection, which leads her to Charles' bar. After what happened to Ethan/Owen, Hannah may know that she cannot completely rely on the authorities.
Therefore, Hannah must be wanting to meet Nicholas to make sure that Bailey will not get hurt irrespective of what he and his clients are plotting to do. After learning extensively about the feud between Owen and the Campanos, Hannah must have realized that she cannot stop the crime syndicate from getting involved in the predicament. She must be hoping to make sure that they will not come after Bailey to find Owen. If she meets Nicholas, she may ask him to protect his granddaughter from his clients, possibly for him to attain redemption after being the reason behind the murder of his daughter.
After losing his wife to death and grandchildren due to Andrea's separation from Charles, Nicholas must be in a vulnerable state. Hannah may succeed in appealing to his emotional vulnerability and make him promise that he will safeguard Bailey from any potential threats. However, by protecting Bailey, Hannah can be putting her life on the line. If the Campanos have to stop targeting Bailey, they may get forced to target Hannah. It will not be a surprise if they try to abduct her hoping Ethan will show up to save her. If that's the case, Hannah may need to find a way to hide from them, possibly with the help of Grady.
Read More: Who is Kristin in The Last Thing He Told Me?