The seventh and final episode of Apple TV+'s thriller series 'The Last Thing He Told Me,' titled 'Sanctuary,' follows Hannah's efforts to safeguard Bailey from her husband Owen Michaels/Ethan Young's enemies. Realizing that Grady Bradford and his colleagues cannot help her and her stepdaughter for good, she meets Nicholas Bell to seek an unusual favor. Owen calls Bailey to inform her of a decision he has made for the sake of his family. Hannah makes a decision concerning Bailey's future as well. The intriguing episode ends with nuanced developments one after the other. If you are intrigued about the ending of episode 7, you are at the right place! SPOILERS AHEAD.
The Last Thing He Told Me Finale Recap
'Sanctuary' begins with Hannah insisting to Charles "Charlie" Smith that she needs to see the latter's father Nicholas Bell. Although Charlie tries to dissuade her from meeting Nicholas at first, he eventually takes her to his father. Nicholas asks Hannah what she wants from him, only for her to demand her family's safety. Hannah wants Nicholas to make sure that the Campanos will not threaten her family, only for the lawyer to make it clear that he doesn't have any intention to protect Owen/Ethan, whose betrayal resulted in the lawyer's imprisonment. When Hannah realizes that she cannot appeal for Owen's safety, she asks Nicholas to protect Bailey alone.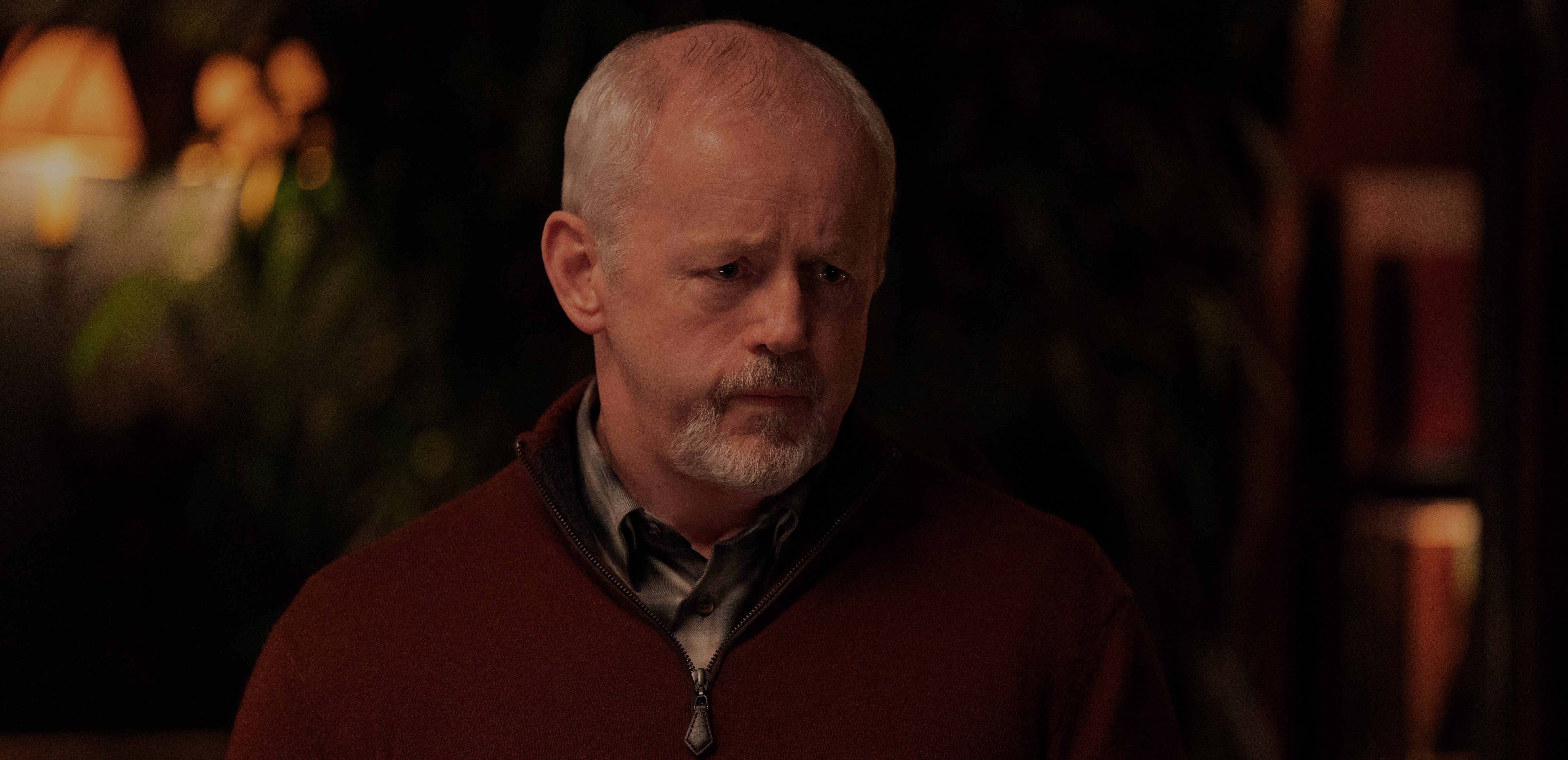 After coming to know that Owen had named her as Bailey's guardian in his absence, Hannah prioritizes her stepdaughter's safety over the safety of her husband. She asks Nicholas to protect Bailey alone upon evoking his feelings for his granddaughter. She also adds that he will be able to reconnect with Kristin/Bailey if he can convince his clients to not harm her. After listening to Hannah, Nicholas promises her that the Campanos will not harm either Bailey or the former but he reminds her that it will not be the case with Owen. Hannah accepts the same. While her stepmother is with her grandfather, Bailey receives a call from Owen, who asks her to follow Hannah's decisions.
Meanwhile, Grady Bradford receives intel that Hannah is at Nicholas' house. He leaves for the place with a group of officers and returns to his office with Hannah. The marshal asks Bailey to consider getting into witness protection but she wants to return home, which makes the latter choose to return to Sausalito over getting into witness protection.
The Last Thing He Told Me Ending: Does Owen Return to Hannah and Bailey?
While Hannah strikes a deal with Nicholas for safeguarding Bailey, Owen calls his daughter and informs her that he is not coming back. Owen loses his chance to return to his family the moment the fraud at The Shop becomes news. He disappears from his family fearing that the news channels will show his photographs with regard to the fraud, which can reach his enemies. His return becomes an impossibility when Hannah and Bailey encounter his enemies in Austin, which exposes his current identity. He says to Bailey that he cannot come back to them because he knows that his family's safety will be jeopardized the moment he returns.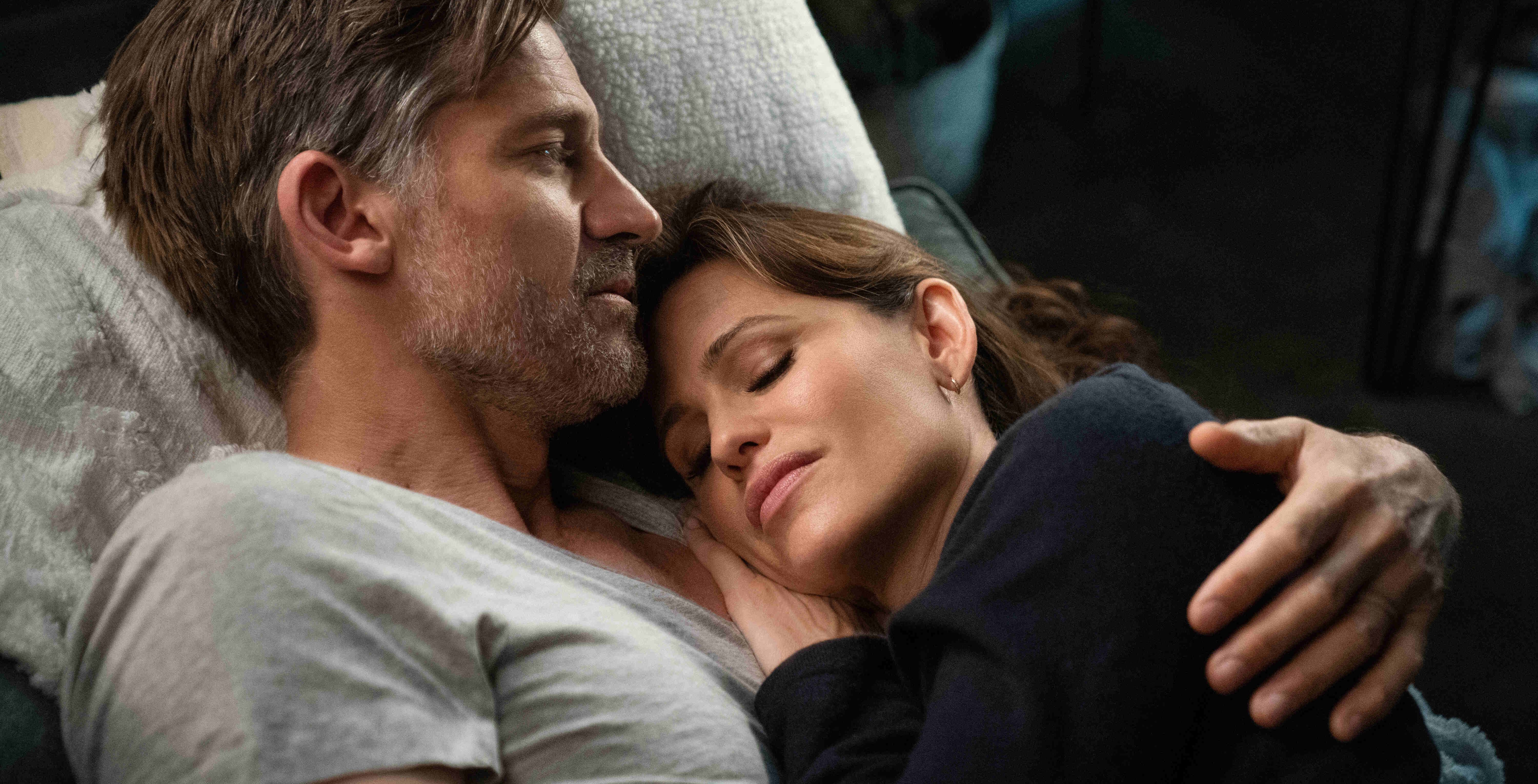 Owen decides against returning to his family because he doesn't want to further make Hannah and Bailey suffer. He may have considered the same if his wife and daughter get into witness protection but he doesn't want them to lead their lives with fake identities, false hopes, and the fear of getting their identities exposed. Owen may want them to return to the home where they have been living their beautiful lives, even if it means without him. In addition, Owen knows the Campanos better than anyone. He may not want to return to his family to only get killed by his enemies in front of his wife and daughter.
Owen may also want Hannah and Bailey to seek comfort in the belief that he is alive. He is experienced enough to realize that such comfort is better than the gloom of death he may invite by trying to return to them. This can also be the reason why he shows up at the exhibition of Hannah's works. He must have met her for her to feel relieved that he is alive and well. Although Owen meets Hannah, he doesn't show up to stay. He disappears again as he anticipates the Campanos' patience to keep an eye on Hannah and Bailey even after five years.
Do Hannah and Bailey Connect?
Yes, Hannah and Bailey do connect. Before Owen's disappearance, Hannah and Bailey didn't get along well. Bailey saw Hannah as the one who was trying to replace her mother's place in her father's life, which made her despise her. Hannah, on the other hand, started to become civil towards her after failing to impress the latter several times. Owen's disappearance and the aftermath of the same change their connection. Bailey witnesses Hannah trying her best to protect her even by putting the former's life on the line. Hannah's selfless actions convince Bailey that the former is an admirable person.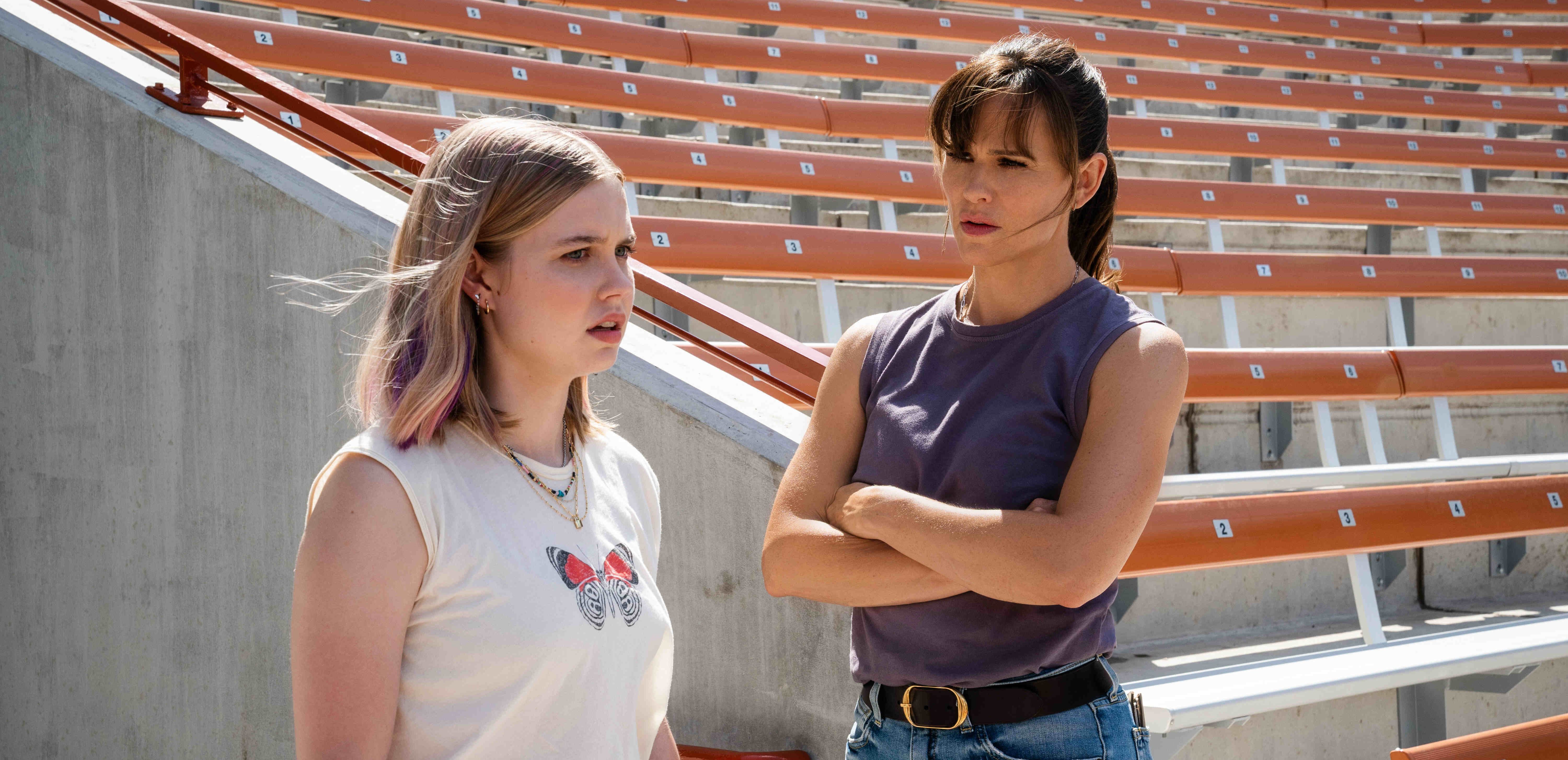 Bailey acknowledges the dangers Hannah had to deal with due to her, which makes her think that the latter is not someone who tries to replace her mom. After witnessing Hannah's selfless actions, Bailey realizes why Owen asked her to trust the former. The lengths Hannah goes to safeguard her makes Bailey believes that the former is the epitome of motherhood. By the time of Hannah's exhibition, five years after Owen's disappearance, Bailey starts to call the former "mom," which is an indication of their reformed relationship.
What Does Owen Tell Hannah?
Five years after Owen's disappearance, Hannah conducts an exhibition of her works. During the event, she notices someone who wears the same wedding ring Owen had. She soon realizes the man is Owen in disguise. Due to her shock, she drops a bundle of papers on the floor, only for Owen to help her pick up the same. After picking up the papers, Owen tells her, "The could-have-been boys still love you." The could-have-been boys can be the ones who could have become Hannah's partner if she hadn't married Owen.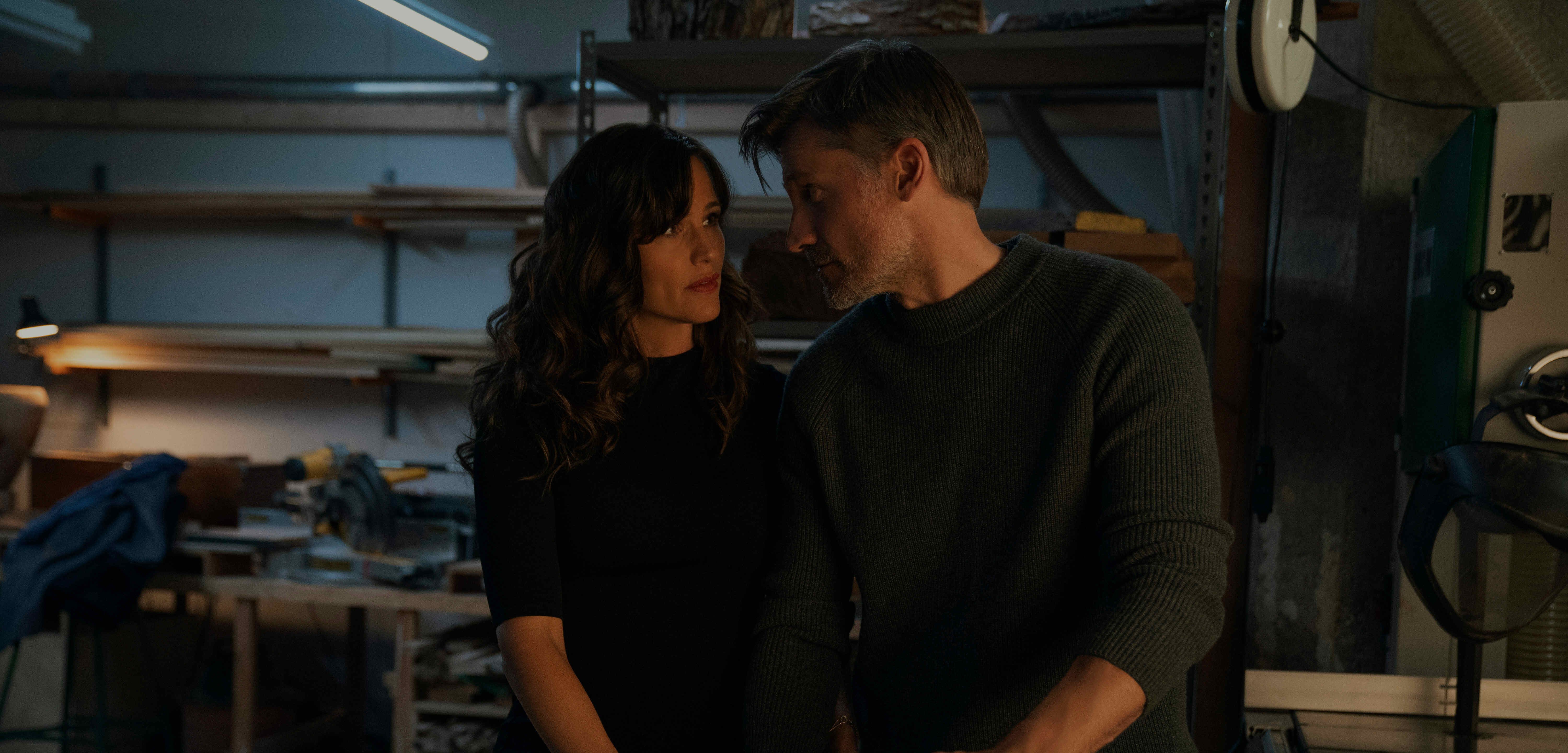 Owen must be telling Hannah that it is time for her to move on from him and give a chance to other men who lost their chance to unite with her due to him. Owen must be making it clear to his wife that he will not return to her life for good. Therefore, he may not want Hannah to lead her life alone. He may want her to get together with someone who deserves her for her to lead a life filled with happiness, the same way he was able to lead a contented life with her after the death of his first wife and Bailey's mother Kate Smith. Owen may not want Hannah to get stuck in the relationship with him, which ceased to exist five years ago.
Read More: Is The Last Thing He Told Me Based on a True Story?