"She made me who I am and holding her in my arms was more natural to me than my own heartbeat" –says Noah at one instance in one epic saga of love, that we can never forget. Yes, The Notebook — based on the novel of the same name by the king of romance himself — Nicholas Sparks.
Released way back in 2004, this tear-jerker of a movie has all the ingredients of dreamy, everlasting love. Of course, it is a sob-fest; it explores the idea of one finding one's soulmate, and it makes us cry — a lot! Whether you admit it or not, you have definitely fantasized about falling in love once, like this, when someone sweeps you off your feet. And this is not the only reason The Notebook is so beautiful. It has two more elements — the teen heartthrob (Did I say, only teen? Never mind) Ryan Gosling and the queen of romantic flicks – Rachel McAdams. Both of them make such a starstruck couple — making us almost believe that their wins and losses, emotions and heartbreaks are, in fact, true. Such is the chemistry. So today, let's take a step back in time and relive this wonderful movie. And wait; don't forget to keep your tissues handy. This is going to be a tear-filled ride down your memory lane.
What is The Notebook all about?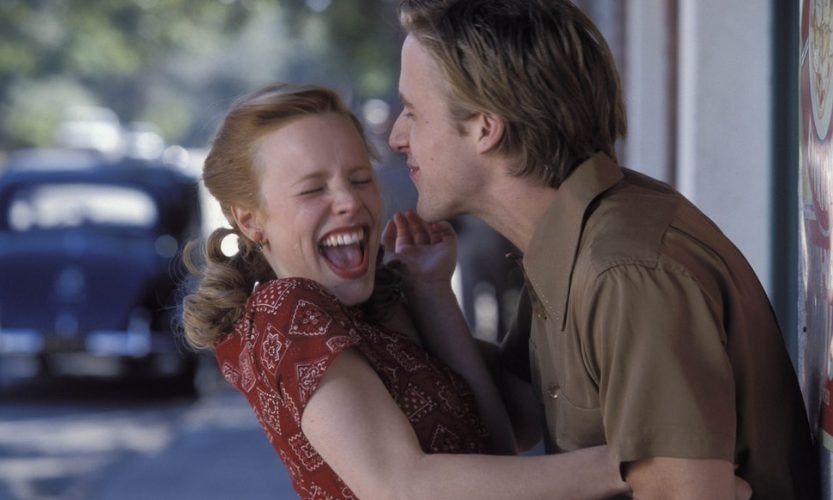 The Notebook tells us a beautiful yet sad tale of love by means of a series of flashbacks. The opening scene of the movie begins with an old man, holding a worn-out notebook, and reading a romantic story to a fellow patient in a nursing home.
The story takes us back to the 1940s in Seabrook Island, South Carolina when young country boy Noah — working in a quarry — sees the wealthy and young Allie for the first time at a carnival. She has come to spend the summer with her family — the extremely rich Hamiltons — and is also the heiress to their inheritance. And as you can guess already, Noah immediately falls for her. In the beginning, she repeatedly rejects his advances but then the pair are brought together by their close friends. What begins is a fast, torrid, and intense love affair. Noah — one week before Allie has to leave — takes her to an old, abandoned house, The Windsor Plantation, which he plans to buy for them. Allie looks around the house and makes Noah promise that the house will be white, with blue shutters, a walk-around porch, and a room that overlooks the creek so she can paint. Then they eventually try to make out for the first time. But they are interrupted by Noah's friend Fin who informs that Allie's parents have sent the police looking for her.
The next scene takes us to the duo rushing to Allie's lavish mansion, with her mother Anne getting furious with her daughter and forbidding the two from seeing each other again. Amidst the chaos, Noah walks out and Allie runs after him, trying to explain that they can somehow make it work. When Noah doesn't agree, they have a huge argument and they break up, Allie immediately regrets her decision but Noah already drives off. The next day Allie finds her stuff being packed and rushes to inform Noah that they are going home to Charleston. She is unable to find him and hence informs Fin instead. She also asks Fin to tell Noah that she loves him. When Noah returns and gets the message, he rushes to the Hamilton mansion, only to find it empty.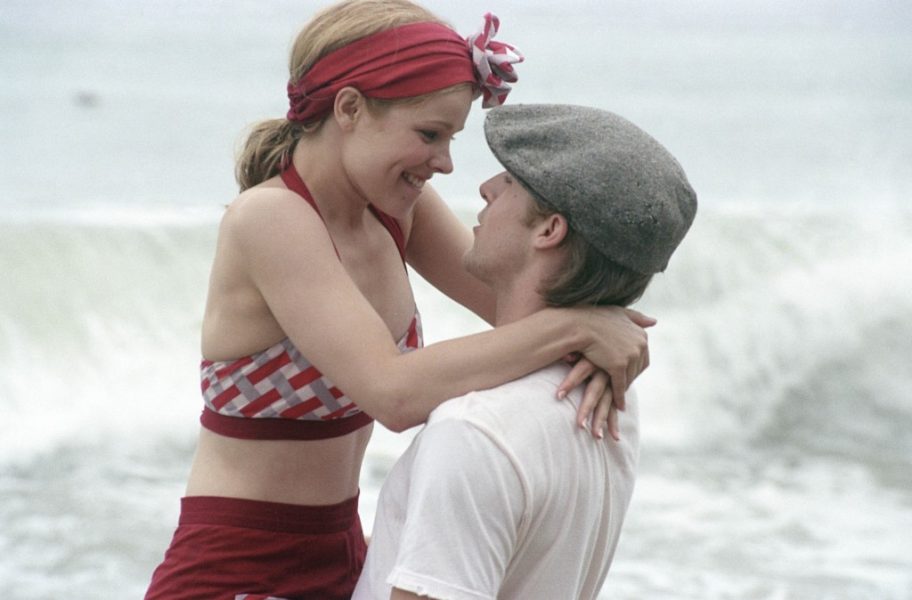 A heart-broken Noah keeps on writing letters to Allie for a year, every day. But the letters never reach Allie as Anne intercepts them. Noah then, losing hope in life, goes to fight in WWII where Fin is killed in the war. Allie, meanwhile, has joined as a nurse to treat wounded victims. And then she meets captain Lon Hammond Jr., a young, affluent lawyer, with whom she becomes engaged after a few years of being together. Of course, this match is accepted by Allie's parents.
Noah comes back home after the war only to see that his father has sold their house so that his son can buy the abandoned home. Noah buys it with an aim to revamp it. One day, when he goes on a trip to Charleston to file for some paperwork, he witnesses Lon and Allie kissing in a restaurant. This drives him crazy and in a final attempt to win her back, he decides to renovate that deserted house. Allie's wedding is almost near and on a certain day, when she is trying on her wedding dress, she sees a newspaper article which says that Noah has rebuilt the house according to the specifications she had made years back. She is shocked and faints.
Wanting to visit Noah once, Allie — after taking permission from Lon — returns to Seabrook and finds Noah living all by himself in the restored house. Soon thereafter, they rekindle their relationship. After a few days, Anne appears at their door and informs Allie that Lon is at Seabrook looking for his fiancee. She also has a word with her daughter when she takes her for a ride, where she tells her that in her youth, even she had loved a man way below her social class and that she still thinks about him. Anne then drops Allie home, admits to hiding Noah's letters and returns them to Allie. Allie — now again confused, does not know what to do and leaves to meet Lon. However, she now realizes that she can only love one person and confesses everything to Lon and returns to Noah.
We now again return back to the present where we come to know that the old man is Noah and the elderly woman is Allie — suffering from dementia. In her early stages of the disease, she tells Noah to keep reading to her from the old journal to help her revive her memories. However, that night, Noah suffers a heart attack and is admitted in the same hospital as Allie. He visits her later when Allie tells him that she now remembers who he is. They both clasp each other's hands and go to sleep. In the morning, the nurse discovers that they had died together in their sleep, while still holding hands.
What's so special about The Notebook?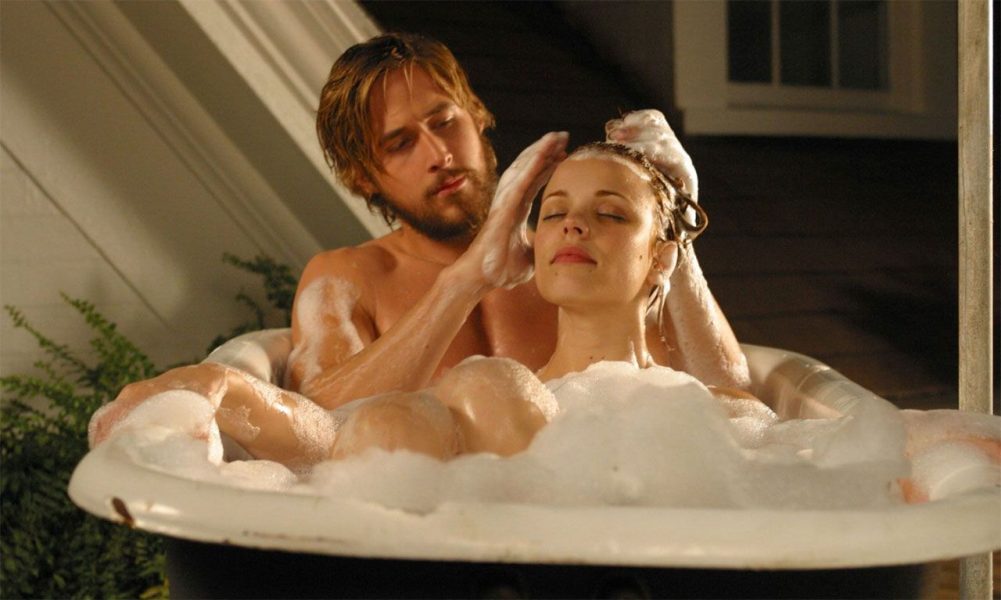 If you read the plot above, you might be wondering, this is a general sad story. But why is it so special? Now, if you have watched it, you will already know the answer. But, if not, let's help you understand.
For starters, it is based on a true story. Well, Nicholas Sparks had written this novel after being inspired by the love story of his ex-wife Cathy's grandparents. The couple had been together for more than 60 years and when they told Sparks their story about how they met for the first time, he got the idea to write this book. As per Sparks' own words on his website — "But though their story was wonderful, what I most remember from that day is the way they were treating each other. The way his eyes shined when he looked at her, the way he held her hand, the way he got her tea and took care of her. I remember watching them together and thinking to myself that after 60 years of marriage, these two people were treating each other exactly the same as my wife and I were treating each other after 12 hours. What a wonderful gift they'd given us, I thought, to show us on our first day of marriage that true love can last forever." And these were the feelings that he tried to portray through his book, which was then beautifully brought to life by our on-screen Allie and Noah.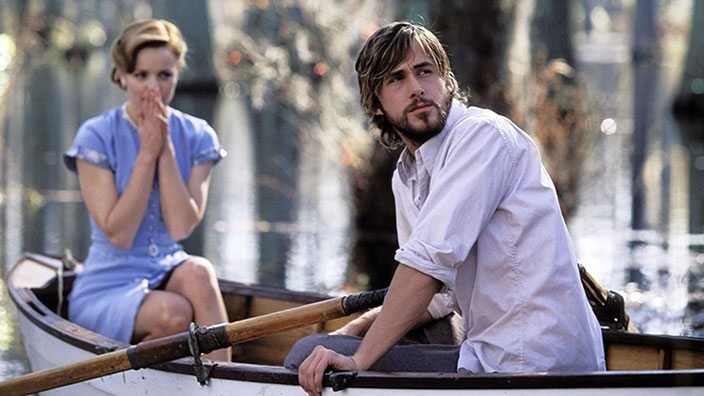 Moreover, the story is definitely relatable. We bet, even in this world driven by technology and social media, you must have had or still have someone who you can relate either to Noah or Allie. And the movie is so real. When we, as viewers, hear about another sweet, tragic, rich girl poor boy story, we expect it to come with the same cliches and melodrama. But that doesn't happen here. Have you watched the famous rain scene? Or the exceptionally stunning lake scene, with swarms of magnificent white swans? Also, Noah and Allie's innocent and not-so-innocent kisses? You will know what we mean by 'real' and 'raw emotions' here.
Another worthwhile point to mention here is The Notebook's soul-touching soundtrack. From featuring Aaron Zigman's scores — jazz and pop tracks from the 1940s, it also has some of the greatest hits of those times — such as numbers from Billie Holiday, Duke Ellington, and Benny Goodman. Zigman's orchestral score includes the main title track, Allie Returns, Overture and Noah's Journey. Other beautiful, melodic tracks are the Holiday's I'll Be Seeing You, Ellington's Alabamy Home, and Goodman's Always and Always. Additional contributions that add to the film's character are numbers from Glenn Miller, Rex Stewart, the Ellingtonians, and Jimmy Durante.
In The Notebook, the magic of love entwines with the mesmerizing backdrops where the shooting took place. From beautiful lakes, tall oaks, flocks of birds, and the never-ceasing rain, each element does a wonderful job in bringing the story together!
As for its reception, The Notebook on releasing on June 25, 2004, in the US and Canada, grossed $13,464,745 in the opening weekend itself. It grossed an unbelievable total of $115,603,229 worldwide, making it one of the highest-grossing romantic dramas of all times. Even the performances of the protagonists were subject to immense praise from both critics and the audience. While some admire The Notebook for its unabashed sentimentality, others praise the film's amazing photography — describing it as striking in its rich, saturated effects. Entertainment Weekly included Allie and Noah in its list of the "100 Greatest Characters of the Last 20 Years." in June 2010. On the other hand, The Periodical placed The Notebook in their catalog of 25 Sexiest Movies Ever. While Us Weekly put this movie in its list of the 30 Most Romantic Movies of All Time, Boston.com ranked it as the third Top Romantic Movie. So many accolades for one romantic flick? Is this not reason enough to make this movie what it is today?
The Notebook Characters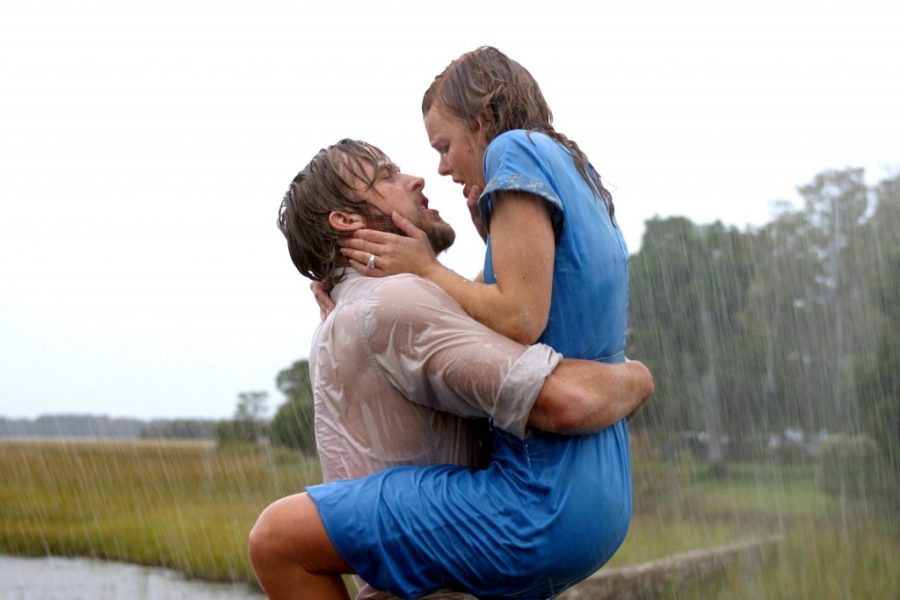 When we see Allie, she seems to be the perfect prim and proper, well-behaved, rich girl. She learns the piano, takes French classes, and loves painting and poetry. Although she has been brought up in a traditional, wealthy family, she is a bit feisty. She doesn't want to follow the same conventions as her mother. Subdued in a strict and controlled environment, she seems unhappy and only after meeting Noah, we see her opening up to her adventurous, passionate, and free-spirited side.
Noah — on the other hand — is a carefree young man, who enjoys reading poetry and passing his time while sitting on the porch with his father. He is a passionate, simple, brooding, and devoted guy, who loves his life and doesn't hanker much after material happiness. Although he is naturally quiet, Allie brings out his humor and charm. From the moment he met her, Noah's only goal was to keep her happy. Even after all the years of not being with her, he is still crazy about Allie and yes, finally is able to make her his own.
The Ending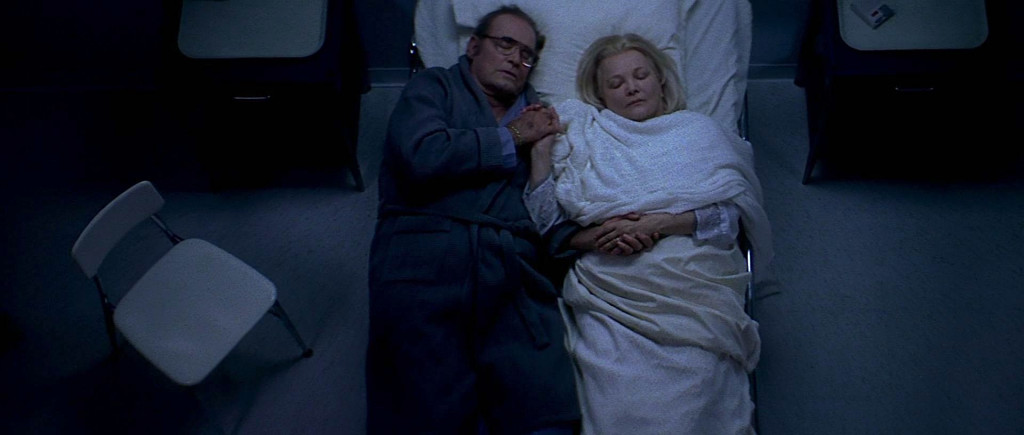 There's no mystery to the ending of The Notebook — even though many like to believe there is. It is also not difficult to understand what it means. Moreover, we were almost expecting it. When we saw Allie and Noah for the first time, we knew, this was going to be awfully, awfully sad! Bittersweet a bit? Yes. Devastating? Tragically yes! Signifying undying, everlasting love, the couple struggle through all odds and finally live together with each other.
Towards the end, they are shown as an old, wrinkled pair — Noah suffering from arthritis that makes it difficult for him to walk and Allie from acute dementia. As Noah reads to her from the notebook, she, for a brief moment remembers that she is the young Allie. When she first discovered her illness, she had penned down their story in her journal and had told Noah, "Read this to me, and I'll come back to you." But, soon, after this short remembrance period, Allie again relapses and starts panicking, with the doctors having to sedate her. Noah can't see this and completely breaks down, devastated. He returns home, but the coming morning, he is found unconscious on his bed due to a heart attack. He is rushed to the hospital and admitted in the ICU, where later that night, he visits Allie in her room. Allie again remembers him and after acknowledging their love for each other, Noah slides onto her bed and the pair fall asleep holding each other's hands — with Noah saying "I'll be seeing you". The next morning, a nurse finds that they had peacefully passed away in their sleep with their hands still clasped together. The final scene shows a flock of birds flying away.
What's so beautiful about The Notebook's end scene is that it shows you how even in death Noah and Allie found a way to be together. Their bodies died; their love didn't. Just like birds who hop from one destination to another, Noah and Allie left this earth to possibly find another planet, another dimension or another galaxy … who knows. If you are a religious or spiritual person, you will possibly relate more this version of ending. But wait… there is another ending?
In the Netflix UK version of the film, there's a bit of a twist in the final scene. In the final scene, Noah and Allie are shown sleeping together. The nurse scene that implied that both are dead is completely left out. Instead, the scene directly jumps to a flock of birds flying away, implying that Noah and Allie didn't die.
As you would have guessed, this ending left fans confused and angry. The film they had loved so much, despite its grim ending, wasn't the same anymore. It is as if someone changed the DNA of the film. Probably, creators wanted to end the film on a lighter note. But clearly that move backfired. Thankfully, Netflix fixed the goof-up and reinstated the original ending. A film doesn't have to end on a happy note all the film. Sometimes, the sad ending is what makes it great, just like in the case of The Notebook. You can still watch The Notebook here, with its original ending.
Read More in Explainers: The Witch | First Man | Green Book