Created by Danny McBride, 'The Righteous Gemstones' is a satirical comedy series about the eponymous family, which runs an evangelical megachurch out of Charleston, South Carolina. When the second season ended, the Gemstones were effectively back at the top. Lyle and Lindy Lissons, the primary antagonists of season 2 who orchestrated the attack on Eli (John Goodman), are dead, and the Gemstones own the entirety of Zion's Landing, a Christian family resort. But as season 3 begins, new problems become apparent. Even though he is semi-retired, Eli realizes his children aren't ready to lead the church. Meanwhile, May-May (Kristen Johnston), a woman tied to Eli's past, makes her return. Here is everything you might want to know about the ending of 'The Righteous Gemstones' season 3 episode 2. SPOILERS AHEAD.
The Righteous Gemstones Season 3 Episodes 1 and 2 Recap
The season three premiere, titled 'For I Know the Plans I Have for You,' begins in the past, with a young Jesse organizing a monster truck show at a country fair. Aimee-Leigh, who is alive at the time, gets frustrated with her son for putting together the event and her husband for greenlighting it. She steps away to smoke when a woman named May-May shows up and attacks her. May-May chases Aimee-Leigh through the crowded streets before she is hit by a car.
In the present day, all is not well at the Gemstones church. With Eli's semi-retirement, the siblings have taken over, and are doing a poor job. They learn from Martin Imari, their father's right-hand man, that Dusty Daniels, a race car driver and long-time member of the church, has decided to switch churches. They go to see Dusty, who proposes that one of the Gemstones should have a racing competition with one of the Simkins, the leaders of the church Dusty plans to join joining. Jesse races against the eldest Simkin sibling and loses. This prompts an infuriated Jesse to instruct his friends to beat up the other man.
Meanwhile, May-May approaches Eli while the latter is promoting his latest autobiography. Although he initially brushes her off, he later visits her home in a dilapidated church, and it is revealed that Eli and May-May are siblings. She asks for his help with her sons. After their father, Peter (Steve Zahn), was released from prison, the Montgomery brothers reached out to him. It turns out that Peter now leads a militia and believes that the end day is near.
After accusing his father's driver of spilling information about the inner workings of the church, Jesse gets Gideon to do the job. As for Kelvin (Adam DeVine), his youth ministry has declared war on all sex shops in town. At first, he buys all their goods but soon realizes that he is actually helping their business. And Judy (Edi Patterson) has returned from her music tour with a secret. She is now attracted to a married musician named Stephan, They haven't had sex yet, but as Judy says, they "dry-humped twice" and kissed four times. In episode 2, 'But Esau Ran to Meet Him,'; Eli and his children visit the base of Peter's militia, Brothers of Tomorrow's Fire.
The Righteous Gemstones Season 3 Episode 2 Ending: Who informed the Feds about the Brothers of Tomorrow's Fire?
Eli's visit to the militia camp predictably doesn't go well. These people are doomsday preppers who think that human civilization will come to an end soon and are readying themselves for that post-apocalyptic world. To them, the lifestyle that the Gemstones lead is obscene and decadent, which Peter points out during his sermon to his people.
Later, their compound is raided by the Feds. As the militia is armed and dangerous, the Feds bring guns and the might of the US government. Several members of the militia are killed, but Peter, his two sons, and some of the others manage to escape. Furious, Peter blames his children, connecting the Gemstones' arrival in the camp with the raids by the federal authorities.
The Montgomery siblings have kept in touch with their mother, though it's unlikely that they contacted the Feds. That was either done by May-May or Eli. While the latter definitely has contacts in powerful positions, we must not rule May-May out of the equation yet, as we don't know what she is capable of. We know that she almost murdered Aimee-Leigh when she attacked her, and she seems extremely concerned about the safety of her children.
Eli is the obvious choice. Unlike Jesse and other members of his family, Eli's actions are almost always clean and direct. He saw the threat Peter and his group posed and probably decided to act. However, if he did this, unfortunately, he brought his family into another conflict.
Why Did May-May Attack Aimee-Leigh?
The season begins with May-May attacking Aimee-Leigh and nearly killing her. If that car hadn't hit her, Aimee-Leigh would have died before she did. One interesting thing to note here is that Aimee-Leigh seems apologetic when she first sees May-May, as if something happened between them that made her feel guilty. Their shared past is probably connected to that dilapidated church where May-May lives in the present day and whatever the reason Peter was incarcerated. Although 'The Righteous Gemstones' is not really a mystery series, it has explored themes specific to that genre since the beginning.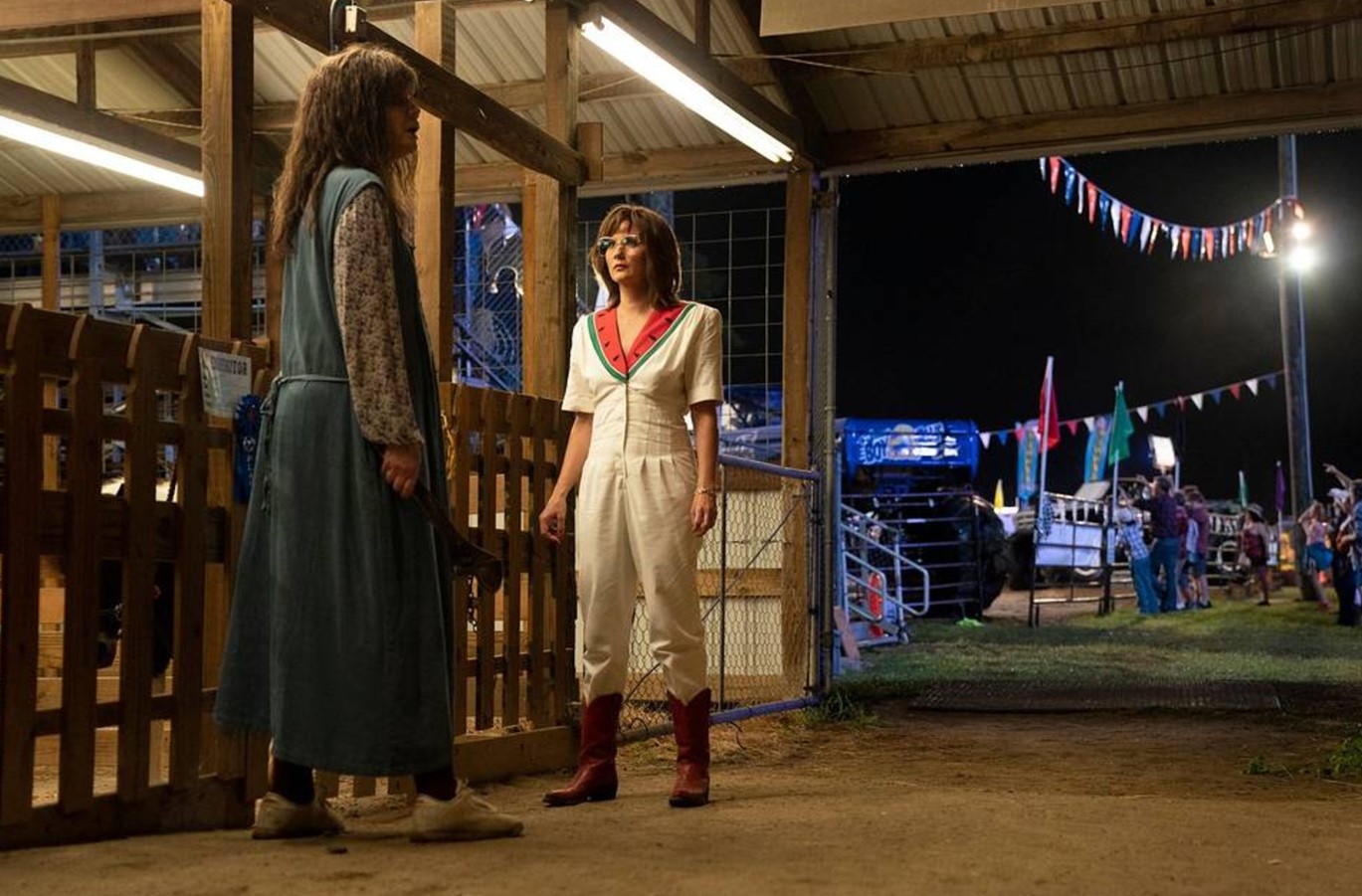 Toward the end of episode 2, instead of attending a meeting with ministers from the church, Eli decides to save May-May's boys, who are being hounded by Peter's militia. In future episodes, this choice will likely be the focal point through which the past is explored, and we will learn what Aimee-Leigh felt so apologetic about.
Read More: The Righteous Gemstones Season 2 Finale Recap and Ending, Explained