'The Trials of Gabriel Fernandez' is Netflix's latest docuseries that manages to be hard-hitting, showing a terrible case of child abuse, while pointing out at the systemic failure to protect the child from his untimely demise. Spread throughout six parts, the series has been gut-wrenching at times.
However, the impact of 'The Trials of Gabriel Fernandez' reaches a peak when we get to hear the account of what happened to Gabriel from his own siblings. They were present at the house when he died, and were witness to the torture that Gabriel faced.
The docuseries does not, in any way, edit their accounts, so we feel the full force of what Gabriel went through. Since Gabriel's siblings do provide some crucial information, which helps us understand Gabriel's situation at home better, you might be wondering where they are now. After all, their biological mother, Pearl, is in prison for life, and their stepfather, Isauro, is on death row. Read on to find out about Gabriel Fernandez's siblings.
What Did Gabriel Fernandez's Siblings Say About the Torture?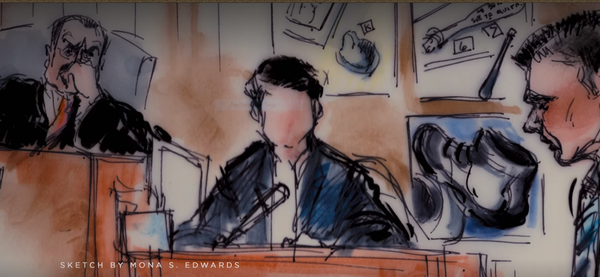 Gabriel Fernandez's siblings were introduced to court simply as Ezequiel C. and Virginia C. At the time of appearing, Ezequiel was 16. Gabriel was the youngest of the three. Though their testimonies were not recorded (as they were minors at the time), transcripts prove the harrowing tale they had to say about Gabriel.
Ezequiel recounted how Gabriel was kept in the 'box' most of the time. The kids would have to lie when social workers came to visit. Ezequiel also recalled how Aguirre would beat him with a metal hanger, the metal part of a belt, a baseball bat, a wooden club. He was also shot in the face and groin area with a BB gun.
The elder brother went on to narrate how Gabriel was often dressed in girl's clothes and sent to school. His sister, Virginia, would meet him in the school washroom and take his usual clothes, which she'd exchange with Gabriel. However, when Pearl caught them one day, she struck Virginia. Ezequiel was struck as well, trying to sneak food to Gabriel, who was made to eat expired or spoiled food, and often cat litter and his own vomit.
On the night of the 911 call, Ezequiel recalled hearing Gabriel being beaten in the room until it all went silent. Before placing the call, he was instructed to say that they had been playing when Gabriel hit his head on a cabinet.
Virginia confirmed much of what Ezequiel said, adding that she was sitting on the edge of the bed when Gabriel was being fatally beaten by Isauro. Gabriel fell over and did not get back up. This is when Pearl and Isauro threw him in the shower and shouted at him to wake up. When he did not respond, they called 911.
Where Are Gabriel Fernandez's Siblings Now?
At the time of the trial, they were minors, and the two have had to witness a lot in their childhood, probably leaving them scarred for life. Ezequiel and Virginia's faces are not shown in the documentary either when they are offering testimony or talking to the police.
The siblings have chosen not to come forward and make themselves public. Naturally, their wishes and the right to privacy must be respected. Therefore, while an exact update on the current situation of Ezequiel and Virginia is unavailable, they are most likely staying with their grandparents. Hopefully, the siblings will be able to move past the tragedy and have a life of their own.
Read More: Where Are the Social Workers Now?