The past few years have really been incredible for horror movie buffs like me. I feel like I am being served these uniquely terrifying movies on a platter, and they are finally fulfilling all my cravings for genuinely scary and fresh horror stories. Lately, we have had films that have not only push the limits of the genre, but are also simply great films in their own right, like 'Get Out', 'Hereditary', 'The Babadook' and 'A Quiet Place', among several others. For a genre that is several centuries old, you would think that people will run out of ways to scare you. But the brilliant minds behind these horrors have proved otherwise.
Roger Eggers is one such brilliant mind who perhaps created one of the most terrifying, thought-provoking, visually compelling horrors of the past decade, if not ever. Egger's feature debut 'The Witch' or really 'The VVitch: A New England Folktale' is that one film that haunted me for days. It is a breath of fresh air as it moves away from the horrors of over times. 'The Witch' takes us back in time to the 1630s, a few decades before the infamous Salem Witch Trial, and focuses on a tormented Puritan family. Only to leave us breathless with its slow burn horror that left me at the edge of my seat and wildly disturbed when it ended.
The film won Eggers the Best Director Award when it premiered at Sundance Film Festival. Of course, as it happens with every good horror film, there have been talks of a sequel to 'The Witch' for a while now. But it is highly unlikely for reasons I will discuss later in the article. Though we can talk of a potential sequel anyway as it would definitely be a treat for any horror genre lover.
The Witch 2 Plot: What Can It Be About?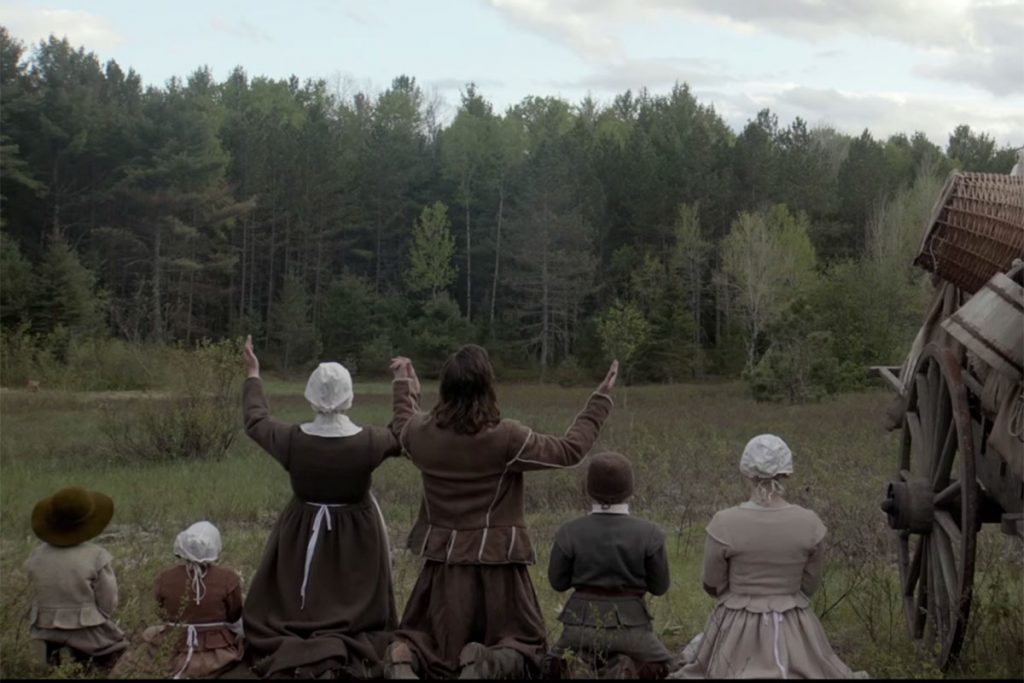 'The Witch' centres around a Puritan family in New England in 1630s as they leave their town due to religious disputes and settle in a secluded forest. The family comprises of William, his wife Katherine, daughter Thomasin, son, Caleb, fraternal twins Mercy and Jonas, along with Samuel – who Katherine gives birth to in the forest. But things take a dark turn as Samuel gets abducted by a witch. The baby is brutally killed by the witch who needs him to make a flying potion. Despair and paranoia engulfs the family as malevolent events continue to take place. They begin to suspect Thomasin of witchcraft, and eventually their family is torn apart.
The film ends with everyone dying but Thomasin, who goes on to join a coven of witches holding a Witches' Sabbath around a bonfire. 'The Witch' then serves as an origin story of Thomasin, an innocent girl who is falsely accused of witchcraft, and makes a deal with the devil to become a witch. The film also introduces us to a never seen before horror icon, that of Black Phillip, the family's billy goat. It is revealed towards the end when Black Phillip transforms into a devilishly good looking young man that he was the devil incarnate.
If there is ever a second part of 'The Witch' its plot could take two directions potentially. It could either continue its earlier narrative and focus on Thomasin's life in the coven. Or it could choose a fresh story, perhaps another origin story and another family. It could potentially also look at the Salem Witch Trial that took place around 1690s or the earlier witch trials that took place only some years after the time the film is set. The earliest recorded witchcraft execution in New England took place in 1647. It would be interesting to explore that timeline either with Thomasin's character or another witch's. Of course, if there is a continuation, we could hope for Black Phillip to return, either as himself, or in his various other forms.
But I personally believe that if I can already imagine it, it wouldn't be as horrifying as the original. This means that if Egger does decide to make a sequel it would be completely out of the box, and shock us and disturb us like original did. As much as I would love to have Black Phillip return, I think the brilliance of 'The Witch' lies in not knowing that he was the devil, the fear of not knowing what's happening and why its happening. Only to ultimately realise the evil was amongst us all along, just not in the way we thought it would be.
The Witch 2 Cast: Who Can Be In It?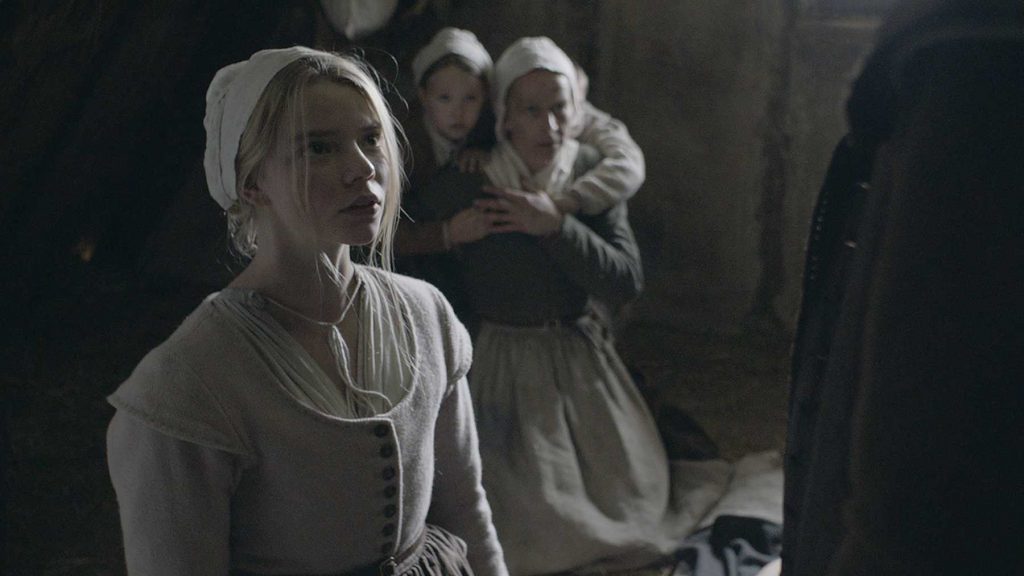 'The Witch' marks the debut of Anya Taylor-Joy as Thomasin. It also stars Ralph Ineson as William, Kate Dickie as Katherine, and Harvey Scrimshaw as Caleb. Eggers chose a brilliant and underrated cast as one of the key highlights of the movie is its outstanding performances that really creep you out. Young newcomers, Anya Taylor-Joy and Harvey Scrimshaw clearly stole the show with their performances as they nailed every scene they were in and were refreshing but terribly disturbing to watch. One of the pivotal scenes in 'The Witch' is that of Caleb's possession and Harvey performed so well that it shook me when I first watched the film, and probably still will if I rewatch it.
Since the film ends with most of the characters dying, the sequel would definitely need new cast members to play new characters. If the sequel is a continuation of the earlier narrative, we could see Anya Taylor-Joy reprise her role as Thomasin. If not, an entirely new cast would be required for 'The Witch 2'.
The Witch 2 Crew: Who Can Be Behind It?
There is no doubt here. If there is ever a sequel to 'The Witch', it would absolutely need to have Robert Eggers behind it, ideally as both the writer and director. Eggers made 'The Witch' all that it is, fresh, thought-provoking, tragic, terrifying and visually stunning. The film also received wide critical acclaim and success despite its really low budget. But Egger mentioned in an interview with Entertainment Weekly that he isn't planning to make a sequel:
"I think I'm stealing the words from another director I cannot place, but if I wanted to know what happens after the last shot of the film, I would have made a longer movie."
Well, that's very direct. But to be honest, it's also refreshing because of the countless horror film franchises that we have. More so because 'The Witch' actually stands well on its own as what it presents is so different. A sequel count potentially make it less different which may not be such a good thing after all. Also, 'The Witch' is Eggers feature directorial debut. Working on a sequel so early in his career as a director would be more of a side step than a step forward. But of course, we can still hope for a sequel to happen maybe a little later in his career. But I personally hope to see more brilliant work like 'The Witch' from Eggers even if the sequel never materializes.
The Witch 2 Premiere: When Can It Release?
As Robert Eggers has already stated that he would not be working on a sequel to the film, we will probably never have 'The Witch 2'. But if we do, it would definitely not be in the coming few years as Eggers is busy working on his numerous upcoming projects. He will be next seen working on a remake of the 1922 vampire classic 'Nosferatu', a medieval epic titled, 'The Knight', along with a miniseries on Rasputin. If at all we do get the sequel, it would happen only when Eggers is done working on all his current projects as he is very clear that he wants to do new things.
His last film was a horrifying psychological thriller, titled, 'The Lighthouse',that was shot on 35mm in black and white and received widespread critical acclaim. With just two films, Eggers has already proved himself as a great film-maker. Whether or not the sequel to 'The Witch' ever materializes, you must be on a look out for Robert Eggers' next because I am sure it would be nothing short of brilliant. And if we do end up getting a 'The Witch' 2, we shouldn't expect it to release anytime before 2024.
Read More: The Witch, Explained