When a 21-year-old British native suddenly disappeared while residing in Japan back on July 1, 2020, it honestly left not just these two nations but also the entire world baffled to their very core. After all, as explored in the aptly titled Netflix original 'Missing: The Lucie Blackman Case,' there were absolutely no traces of her anywhere until police actually linked a serial rapist to the matter. Yet for now, if you simply wish to learn more about the loudest voice to have always demanded justice for this youngster — her father, Timothy "Tim" Blackman — we've got the details for you.
Who is Tim Blackman?
It was reportedly on September 1, 1978, when Sevenoaks, Kent, resident Tim's entire life turned upside down as he became a father for the first time by welcoming Lucie Blackman into this world. She was actually proudly followed by Sophie Blackman and Rupert Blackman in the ensuing years, but the truth is she remained her parents' miracle even once they separated for good in 1995. "[Lucie had] completely transformed our lives," the rather snazzy yet honest father of 3 expressed in the original production. "She was very special in the family. She was very quick-witted."
Tim continued, "She influenced many people around her. I think everybody who knew her when she was growing up as a girl orbited around her light like she was very much the center of things." It hence comes as no surprise that once she chose to evolve into an air hostess to pursue her dreams of traveling the world, she got support, love, as well as care from nearly every family member. This is because no one could have imagined her 90-day trip to Asia alongside a close friend in the summer of 2000 would end up being her last as she'd vanish from the face of this Earth on July 1.
"I was sitting in the garden at home, and I got a telephone call to say that my daughter had gone missing," Tim said. "I was immediately thinking, 'Well, there must be some rational explanation.'" However, when Lucie didn't call or text anyone as days passed by, he fell into a "complete blind panic" with the understanding something must've happened and he needed to get her back. He thus jetted off to Tokyo, Japan, where he immediately spoke to authorities before holding a press conference to appeal for any relevant information regarding his little girl's possible whereabouts.
Tim actually continued to speak with the media for months while also staying in constant touch with the metropolitan police, leading many to believe he might be somewhat of an "attention seeker." Though the fact of the matter is he'd just realized giving interviews would be the best way to ensure Lucie's name stays in the limelight and thus increases pressure to bring her case to a fine close. "Any concerns you might have about, um, not having experience talking to a camera or something, you just get on with it because you're trying to find your child," the father expressed in the movie.
Moreover, and more importantly, Tim even set up a special hotline in Japan as well as announced a significant financial reward for any tips leading to his daughter's location but to no avail. Yet the hopeful father believed Lucie was still alive despite rumors of her being a runaway or a cult likely being involved, that is, until her cold, dismembered remains were found in February 2001. "I remember precisely where I was [when I got the call]," Tim revealed in the original production. "I was standing in a backstreet. It was a drizzly day… I just sort of stood in the street and yelled."
Where is Tim Blackman Now?
Since Lucie had reportedly passed away while being date raped by once-wealthy real estate mogul Joji Obara, Tim, her mother Jane Steare, and other loved ones, all ensured to attend his 2007 trial. But alas, it ended with his acquittal in connection to her homicide despite the fact he was simultaneously convicted of Carita Ridgway's 1992 murder along with eight different incidents of sexual assault. We should actually mention that these other cases had only come to light during the investigation into Lucie's sudden disappearance, which is why even though her family was upset with the court's verdict as a whole, they were happy to know her life was not in vain.
Nevertheless, the Blackmans filed an appeal the following year, only for it to conclude with Joji being found guilty of dismembering and abandoning the British native on December 16, 2008. As a result of all these offenses, the serial predator was sentenced to life in prison without the possibility of parole, finally giving Lucie's family some much-needed closure in more ways than one.
"We'd done what we needed to do," Tim stated in the documentary. "…In some strange way, Lucie has given us an experience of life, however ghastly and beastly it's been. It's something of a legacy which Lucie has left for me in my heart and in my soul. Those feelings are very pure and untainted by hatred and anger, and the rest of it because I have kept that out of Lucie's memory."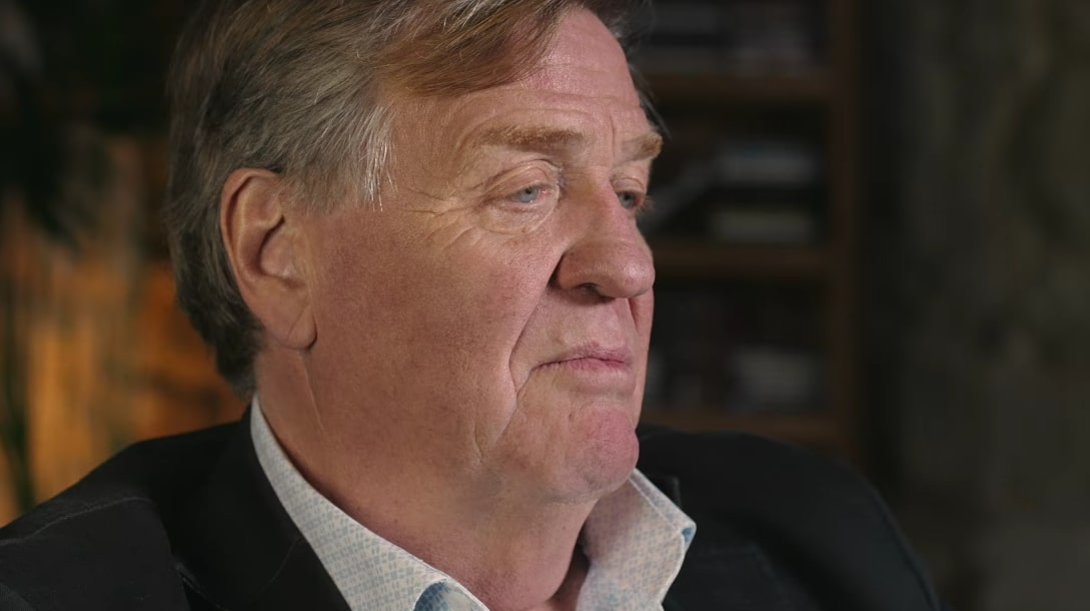 Regardless, the loss of Lucie's bright, innocent life has continued to hang over Tim's head like a dark cloud, especially once he notices the way it has affected his remaining two children. In 2005, youngster Sophie reportedly attempted suicide not long after her late sister's ashes were buried in their hometown because she could no longer cope with the intense, unending grief. She was hence "receiving in-patient care at a psychiatric unit" by the time 2006 rolled around, whereas her brother Rupert also felt "tortured and damaged" by the entire long-standing ordeal.
Yet, from what we can tell, the siblings have since managed to move on from the past; while Sophie appears to have settled down, Rupert is currently a musician based in the Netherlands. Furthermore, it seems like even Tim is simply trying to lead a content life on the Isle of Wight alongside his second wife Josephine these days, all the while honoring his lost daughter's memories. That's apparently why he'd agreed to accept 100 million Japanese Yen as "atonement" money from Joji's associate in 2007 — he planned to use a majority of it to establish a trust in Lucie's name. This Lucie Blackman Trust was actually formed, and it even has a website of its own.
Read More: Carita Ridgway's Murder: How Did She Die? Who Killed Her?