As a documentary film uncovering the heartbreaking pattern of how young alleged sexual assault victims are often treated by authorities, Netflix's 'Victim/Suspect' is simply unlike any other. That's because it comprises not only exclusive interviews with key figures but also archival footage to really shine a light upon the upper hand some accused men have at every step of the way. Amongst those to thus be extensively discussed in this original to help navigate the same was Terry "TJ" Bunn Jr. Now, if you just wish to learn more about him, we've got the details for you.
Who is TJ Bunn?
Although TJ Bunn or Sweet T is widely known across the nation as the alleged rapist of 18-year-old Megan Rondini (July 2015), he has an entirely different image in his native Tuscaloosa, Alabama. After all, he's heir to one of the most prominent local families — the moguls behind ST Bunn Construction Company — and hence holds a lot of influence and power himself, per the Netflix production. Yet, none of this reportedly had anything to do with the fact that the sexual assault allegations against the then-34-year-old were dismissed within days owing to a complete lack of hard evidence.
According to 'Victim/Suspect,' when officials had knocked on TJ's door mere hours following the supposed incident on July 2, he'd declared he didn't have any company over the evening prior. However, a quick phone call with his attorney Jason Neff drove him to change his narrative and clearly claim, "I brought somebody back to my residence with me. We had consensual sex. After I went to sleep, apparently she decided to take my money [$3], take my car keys, and leave… I do not [recall her name]."
It was noted in the documentary that TJ was not once treated as a suspect due to his cooperation, despite the fact he'd strangely taken a last-minute fishing trip alongside Jason before arriving at the police station for some formalities on July 6. Per the film, that's when a deputy essentially gave his statement to him by expressing, "So ya'll are having consensual sex. [Megan] never said no, never said stop. She was completely into it. That right?," to which the accused merely agreed. His "questioning" actually lasted less than 19 minutes, and in the end, his denial of the claims as well as the minimal evidence played a role in a jury declining to indict him on criminal charges.
Where is TJ Bunn Now?
Even though TJ was not held accountable for Megan's reported rape in any way, shape, or form, he was sued by her parents in 2017, who alleged he directly contributed to her February 2016 suicide. He initially did try to have this lawsuit blocked on the grounds of his innocence and maintained their sexual encounter was purely consensual, but he ultimately agreed to a settlement in September 2021. This court mediation actually came months after he was arrested (in April) on unrelated charges of open container, driving under the influence, and attempting to elude police officials — yet he made bond, and the case then seemingly led nowhere.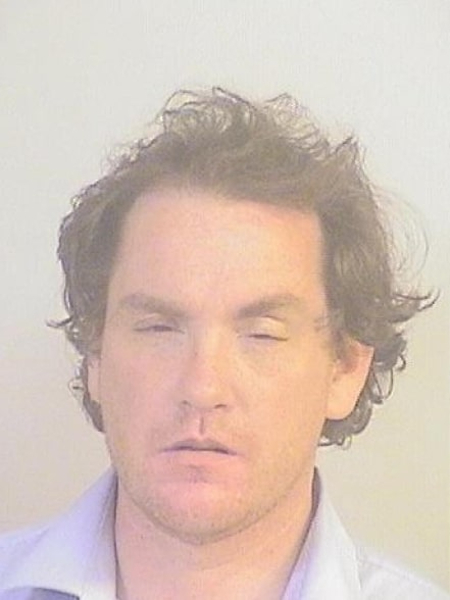 Coming to TJ's current standing, from what we can tell, the University of Alabama School of Business graduate still resides in Tuscaloosa, where he's leading a quiet yet happy life these days. He ostensibly prefers to keep his distance from the limelight at the moment, but we do know he has since been appointed to the Alabama Conservation Advisory Board, furthered his career in the family business specializing in asphalt/base construction, and continued to be an avid hunter, angler as well as conservationist. It honestly looks like he's simply trying to move on from the past to the best of his abilities right now.
Read More: Carl Hershman: Where is the Police Detective Now?