I never really understood the whole idea behind the stereotypical tiny high-school furious girls anime. It is quite a recurring theme which doesn't really seem to have a clear purpose. Maybe for some, it's hilarious to watch such characters but for me, it's downright annoying. And I hate it when an anime character is stereotyped again and again. This syrupy sweet slice of life high-school anime has something similar. But even after knowing about the tiny yet lethal protagonist of this show, I decided to test my tolerance and watch the first season just to know what the hype is all about.
I was not even mildly surprised when right off the bat, the main character Taiga started to get on my nerves. But I decided to stay a little longer and that's when things started changing a little. As typical as the characters may be, something started to click and that's how I ended up watching the entire series. I'll have to say that I am not too proud of this new personal anime ground that I have broken because romantic anime have never been my thing. But I can very well explain why this show has been a different experience compared to my other attempts at romantic comedies.
The characters, despite being cliched, are still quite memorable and different from any other anime characters you've ever seen. They become strangely likable because everything they do or think is very relatable. It takes you back to your own high school days because everything that they say or feel is very close to real life. The main character Taiga is unnaturally short and has a fierce temper which is, I swear, the most cliched type of character ever. But the storyline proves to be anything but a mere cliche. Personally, I may not be too familiar with rom-com anime but I do have a fair idea about what they're like. For me, 'Toradora!' proved to be unlike any other anime in the genre because it has a completely different premise that is bound to entertain you.
The soundtracks, too, are quite memorable and its their emotional content that keeps you engaged throughout. What starts off as a mainstream rom-com soon takes an emotional path where you start investing in each one of the characters. For someone like me who has always despised most anime of this genre, this seemed to be a breakthrough. I am sure there are many others out there, like me, who ended up watching it more than once. Once the first season comes to an end, you realize that quite a few plot points have still not been covered but this is something we should be happy about because these could just be hints for a new season.
Toradora Season 2 Release Date: When will it premiere?
Toradora Season 1 premiered on October 2, 2008 and ended on March 26, 2009. Within a span of these 6 months, 'Toradora!' covered 25 episodes with each one of them being 24 minutes long. The possibility of getting a new season is quite less as of now because it has been almost a decade after the first season came out. There have been some speculations from time to time about a new season but there are no confirmations yet from the studios' end. In fact, J.C. Staff Studio seems too busy with big upcoming projects.
What we might get is a fan-made new version of the anime but then again, the fan versions don't usually live up to the reputation of the original. Many fans haven't gotten over the haze of 'Toradora!' and still want a new season. The anime proves to be a bloody red gem in its genre that shall remain unmatched for a long time. That's the reason why we're still hoping that the studio might just surprise us one of these days. Till then, you can always start reading the light novel series it is based on. We will update this section as soon as we come to know about Toradora Season 2 release date, which according to most optimistic estimates, could be in 2020 or 2021.
Toradora! English Dub:
The English Dubbed version of 'Toradora!' Season 1 can be found on Amazon Prime and also on Crunchyroll. You can also stream the anime on Netflix and VRV.
Toradora! Plot:
One of the two main protagonists of the show is Ryuuji Takasu. Ryuuji has a very intimidating face because of which everyone just assumes that he is some sort of a delinquent. But in reality, his looks are just deceptive and do not reveal his true kind nature. And then you have the freakishly tiny Taiga Aisaka, who is your typical pissed off anime girl with a seemingly ordinary physical appearance. But she is actually a time bomb just waiting to explode and has been labeled as "Palmtop Tiger" by the other students of the school.
The two characters cross paths one day, which is just an outcome of an embarrassing situation. Once they start talking, Taiga expresses her admiration for Takasu's best friend, who also happens to be the vice-president of the school. But things get a little more twisted when even Takasu tells her about his crush on her best friend, Minori. This leads to an unusual alliance between the two where both of them try to help each other out with their respective crushes. But along the way, things start taking an unexpected turn and all they have to do now is follow their hearts and go with the flow. The story of the show has also been adapted into a PlayStation Portable video game that was first published by Namco Bandai games in the year 2009.
Toradora! Characters:
Taiga Aisaka
Taiga Aisaka is an extremely petite girl who is about 4 feet 9 inches tall. But don't be mistaken by her stature because she snaps in the most extreme ways and pretty much everyone in the school is scared of her angry side. She is a little insecure about her underdeveloped body and hates how she looks in a swimsuit. She gets irritated very easily and also tends to become very honest when she's expressing her anger. She gets approached by a lot of guys because of her cute looking face but she turns down every single one of them, including Takasu.
Ryuuji Takasu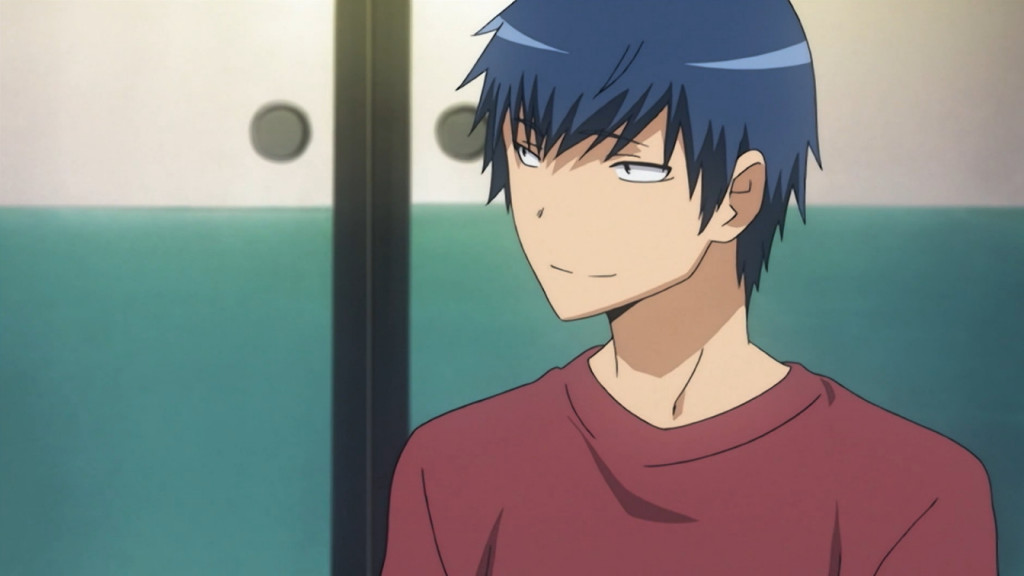 Ryuuji Takasu is a 17-year-old high school senior who has these stone cold serial killer eyes. Because of his deadly looks, most people assume that he is some sort of a delinquent when they first meet him. Only the ones who are close to him know that he is actually very kind-hearted and is exactly the opposite of what he looks like. Ryuuji lives in a fatherless household where he takes a keen interest in household activities like cleaning, cooking, and even sewing. When it comes to keeping his place clean and tidy, he is very obsessive and makes sure that everything is in its proper place. After he becomes friends with Taiga, he realizes that she struggles with household work and goes ahead to help her out with most of it. He cooks her good food and even keeps her place clean. He also lets her spend most of her time at his place after realizing that she is a runaway child and might need some family warmth. Even his mother starts accepting Taiga as a member of their family after a while.
Takasu stays calm even during the gravest of situations and he is known to be the only person in school who can stop the "palmtop tiger-Taiga". He is a little insecure about himself because of his looks but he is no less than anyone else in the school and even stays at the top of his class when it comes to academics and grades. Ryuuji tends to feel everything with a lot of density and his whole thought-process with respect to relationships is very mature compared to most other boys of his age.
Yuusaku Kitamura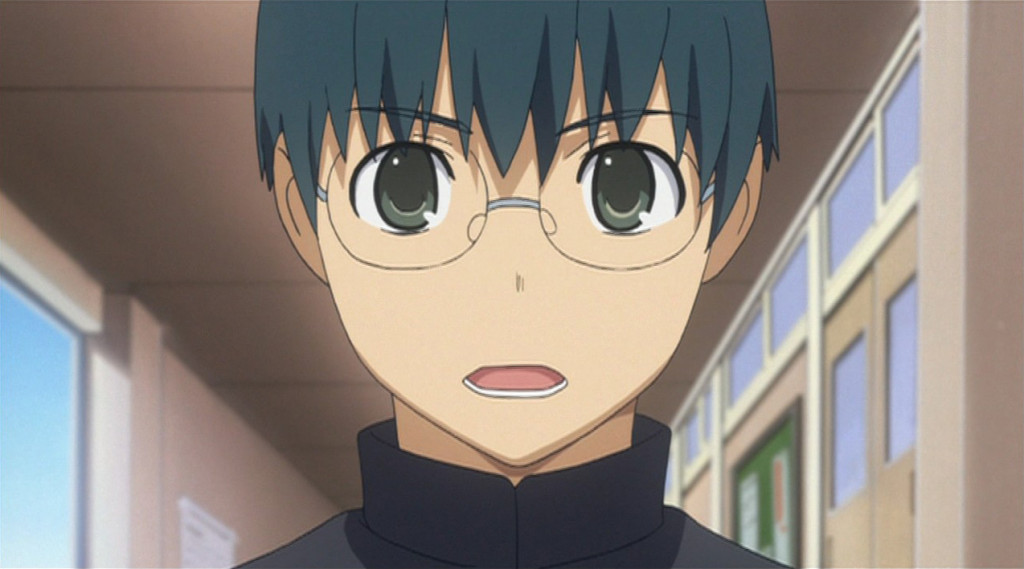 Yuusaku is one of the most popular kids in school and is known for being the vice-president of the student council, captain of the softball team and also the class representative. He is Ryuuji's best friend and many girls swoon over him for his assiduous personality. One of these girls is, of course, Taiga who uses Ryuuji's help to get to him. He later falls in love with the president of the student council, Sumire Kanou, while Taiga and Ryuuji try to execute their plan of action to get their crushes.
Minori Kushieda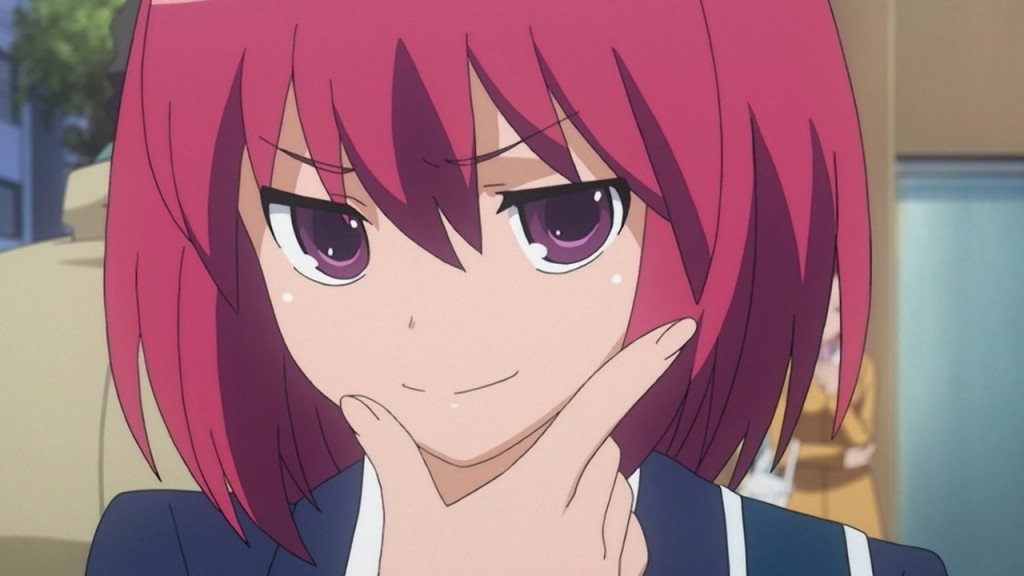 Minori is the girl that Ryuuji fancies in the beginning of the show and while he tries to help Taiga get along with his best friend, Taiga helps him get closer to Minori. Minori is the captain of the girl's softball team of the school and also gets herself involved in way too many part-time jobs. She literally goes crazy over food at times but then spends the rest of her time dieting, probably to maintain her athletic abilities. Minori, unlike her best friend, can always be seen with a smile on her face.
Read More in Anime Preview: Naruto Season 6