In her decade long career as a drag queen, Trixie Mattel has gone on to achieve things no one has in the history of drag. She is one of the major pop culture icons in the country today. But above all, she is an artist, and a true entertainer. Over the years, Trixie has made a mark as a country musician and a stand-up comic, dominating the small-screen, from YouTube to television, with her talents and panache. Her award-winning documentary, 'Trixie Mattel: Moving Parts', then offers an unflinchingly intimate look at the drag queen and the person behind her.
Drag has had a long and powerful history, all the way from Shakespearean plays to the revolutionary Stonewall Riots of 1969, to steadily finding its way into the mainstream. But it was the drag icon, RuPaul, who revolutionized drag culture forever through the reality show 'RuPaul's Drag Race'. The show premiered in 2009, and has since then skyrocketed to success with 12 seasons of bringing talented drag performers to the limelight.
Trixie Mattel achieved acclaim and fame as a contestant in Season 7 of 'Drag Race', and went on to become one of the most successful RuPaul alumna till date. Her career as a drag performer and artist, and the legacy that she has built, shows that we're living in the golden-age of drag. 'Trixie Mattel: Moving Parts', then, captures and immortalizes this moment in the golden-age, by celebrating both Trixie Mattel and drag culture.
The documentary stands out as it's not all glitz and glamour, but reveals a raw and vulnerable portrait of Trixie, her journey, and her friendship with Katya. In case you want to know more about the real story behind the documentary, we're here to help. Here's everything you need to know.
The True Story Behind 'Trixie Mattel: Moving Parts', Explained: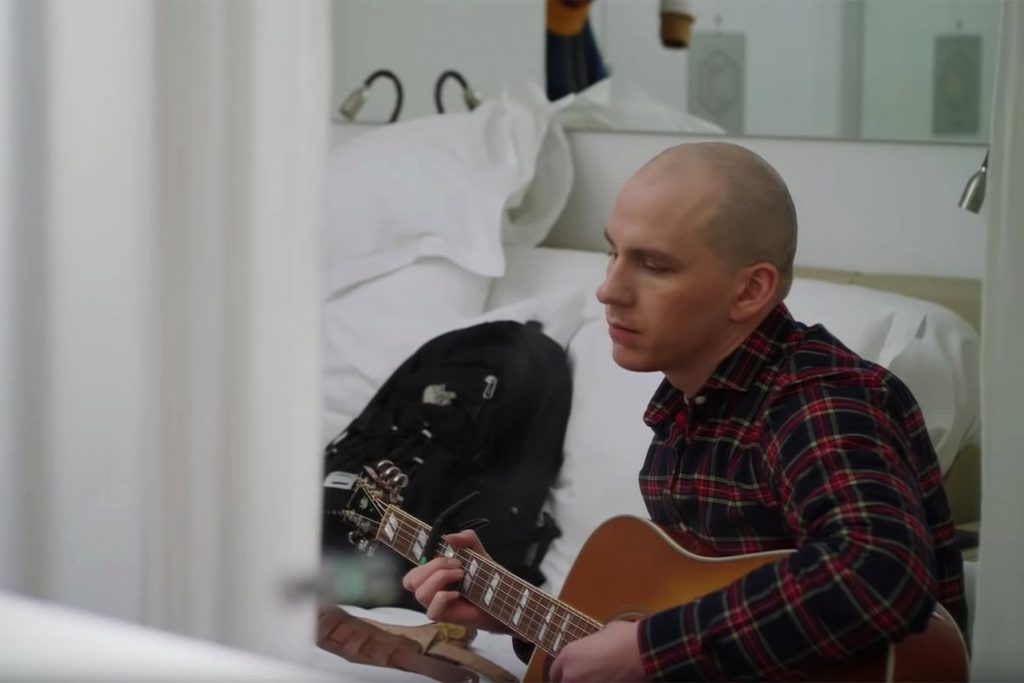 'Trixie Mattel: Moving Parts' offers a moving and intimate look at Trixie, and through her, it looks at Brian Firkus and his relationship with drag. Firkus was born and raised in Milwaukee,Wisconsin. He has revealed in past interviews that he is half Ojibwe, and has Native American roots. Firkus had a complex relationship with his abusive stepfather while growing up. His stepfather used to call him a "trixie" as an insult for his feminine behaviour. This is the name that he ultimately decided to adopt when he started his career in drag.
Firkus went on to pursue BFA in Music Theatre from University of Wisconsin–Milwaukee. Here, he was introduced to drag for the first time when he performed in the musical, 'The Rocky Horror Picture Show'. At the time, Firkus was 18, and it is believed that the character he had played was also called Trixie. He has used it as his stage name ever since. Firkus also calls himself a "Barbie nerd". The iconic doll not only inspired his drag style, but he also decided to use "Mattel" as his second name as a homage to Barbie.
Trixie Mattel's Career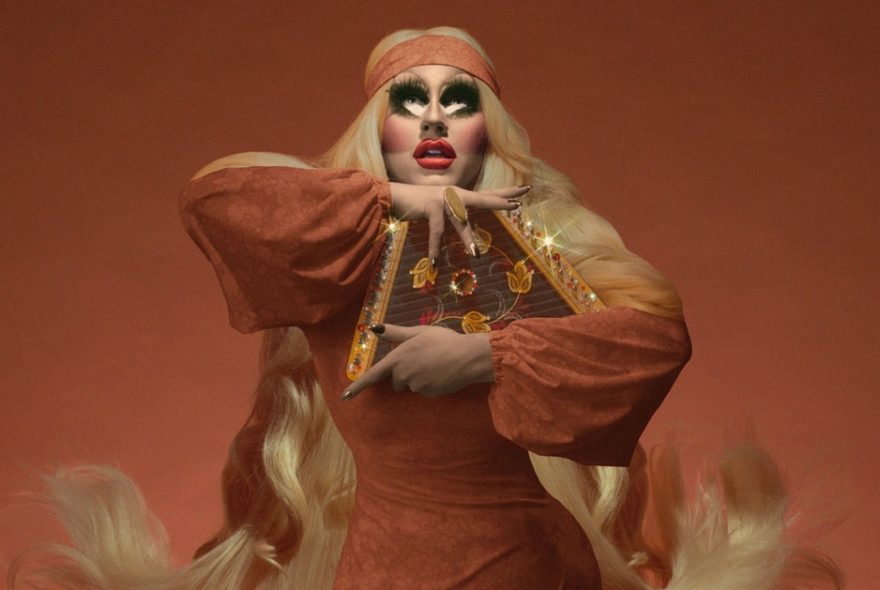 Firkus performed in drag for the first time as Trixie in 2008 at LaCage NiteClub. Soon, he became popular in the drag scene in Milwaukee, and later in Chicago. In 2014, he attended The Institute of Beauty and Wellness, and the very same year, he participated in Season 7 of 'RuPaul's Drag Race'. But Firkus as Mattel did not have smooth run in the competition. Mattel was eliminated in just the fourth episode and later re-entered the 'Drag Race' in the eighth episode, eventually placing 6th.
Trixie Mattel's elimination was considered controversial as she was a fan-favourite. Mattel also first met Katya Zamolodchikova during this time. A year after Mattel and Katya had appeared in the Drag Race, they worked together in 'UNHhhh' a comedy web series on YouTube. Later, the two starred on their own new television show, 'The Trixie & Katya Show' on Viceland which premiered on 2017.
Trixie Mattel also recorded two country music albums, 'Two Birds' in May 2017, and 'One Stone' which released on March, 2018. The launch of 'One Stone' becomes interesting as it clashed with the Season 3 of 'RuPaul's Drag Race: All Stars' finale. Trixie not only participated in 'All Stars' but also won it.
Trixie and Katya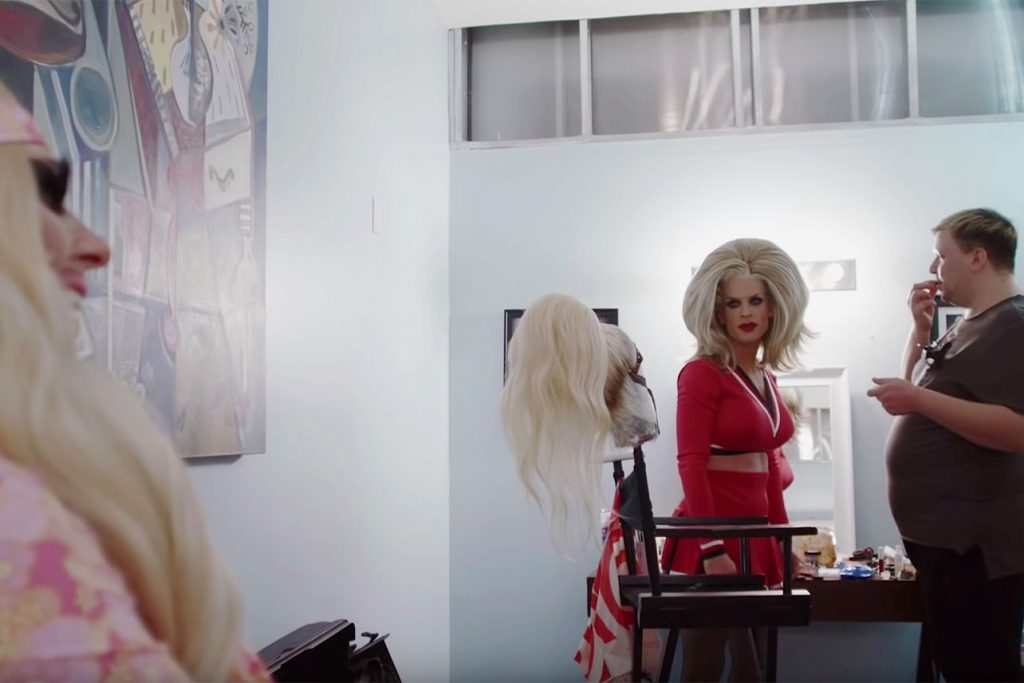 'Trixie Mattel: Moving Parts' puts Trixie's (Brian's) friendship with fellow drag queen and RuPaul alumna, Katya Zamolodchikova, at the forefront. Katya is the drag persona of Brian McCook, a drag queen, actor and comedian from Massachusetts.
Trixie and Katya became friends following their elimination from 'Drag Race', and realized they had a lot in common. Soon, their friendship evolved, and two collaborated as work partners and became best friends. Their YouTube series 'UNHhhh' saw immense success and soon paved way for their TV show. It is important to note that Trixie and Katya became the first drag queens to host a TV show since RuPaul did it 20 years ago.
'Trixie Mattel: Moving Parts' explores one of the most tumultuous years of Mattel/Firkus' life, capturing the biggest highs and lows of her professional and personal life. The shooting for the same took place between 2017 and 2018. It was during this time that Mattel recorded two albums and gained success as a musician. She also gained immense fame as she won 'All Stars'. But as all of this was going on, her relationship with Katya became increasingly strained, and briefly broke up.
The documentary, then, also captures Katya's mental breakdown during 'The Trixie and Katya Show', as she ended up walking out of the show, and taking a year-long break from drag. Later, in 2018, Katya revealed that she had relapsed on meth and had a "complete and total psychotic break from reality".
Trixie was there for Katya in any and every way she could be. But during the time, Katya grew paranoid and said some things she shouldn't have. But the documentary has the two reuniting in the end, and in reality too, Katya and Trixie resolved their issues. In one of the heart wrenching scenes in the documentary, Trixie says a line that sums up their bond:
"I didn't like being on my own as much as I liked being friends with her. It was never about getting famous enough so that you can survive on your own. I preferred surviving with her."
Read More: Best LGBTQ Movies on Netflix