Unimpeded by distance, language, and cultural norms, '90 Day Fiancé: Before the 90 Days' chronicles the journey of couples as they seek to seal the deal and begin a life with their paramour. The reality television show features individuals who try to secure a K-1 visa and move to the States in order to start anew with their partner. The TLC show has continued to earn wide renown since its inception in 2017. Similarly, the sixth instalment of the series also features couples whose love story enthrals audiences. Tyray Mollett is one of the individuals who has made fans curious. So, if you're also wondering more about the reality star, then look no further because we've got all the answers right here!
Tyray Mollett's 90 Days Fiancé: Before the 90 Days Journey
Deflecting to food to avoid pangs of loneliness, Tyray had his share of issues growing up. After his mother, who raised him and his siblings singlehandedly, suffered a stroke, the television personality decided to drop his job as an Insurance Agent Representative to become her caretaker. During this time, Tyray eventually ended up isolating himself, which also affected his social life. Consequently, he ended up gaining weight and continued to clad himself from everyone around him. A ray of hope appeared in his life when he began an online relationship with Carmella, a woman from Barbados. However, throughout their four-year-long courtship, the couple had not video-chatted even once.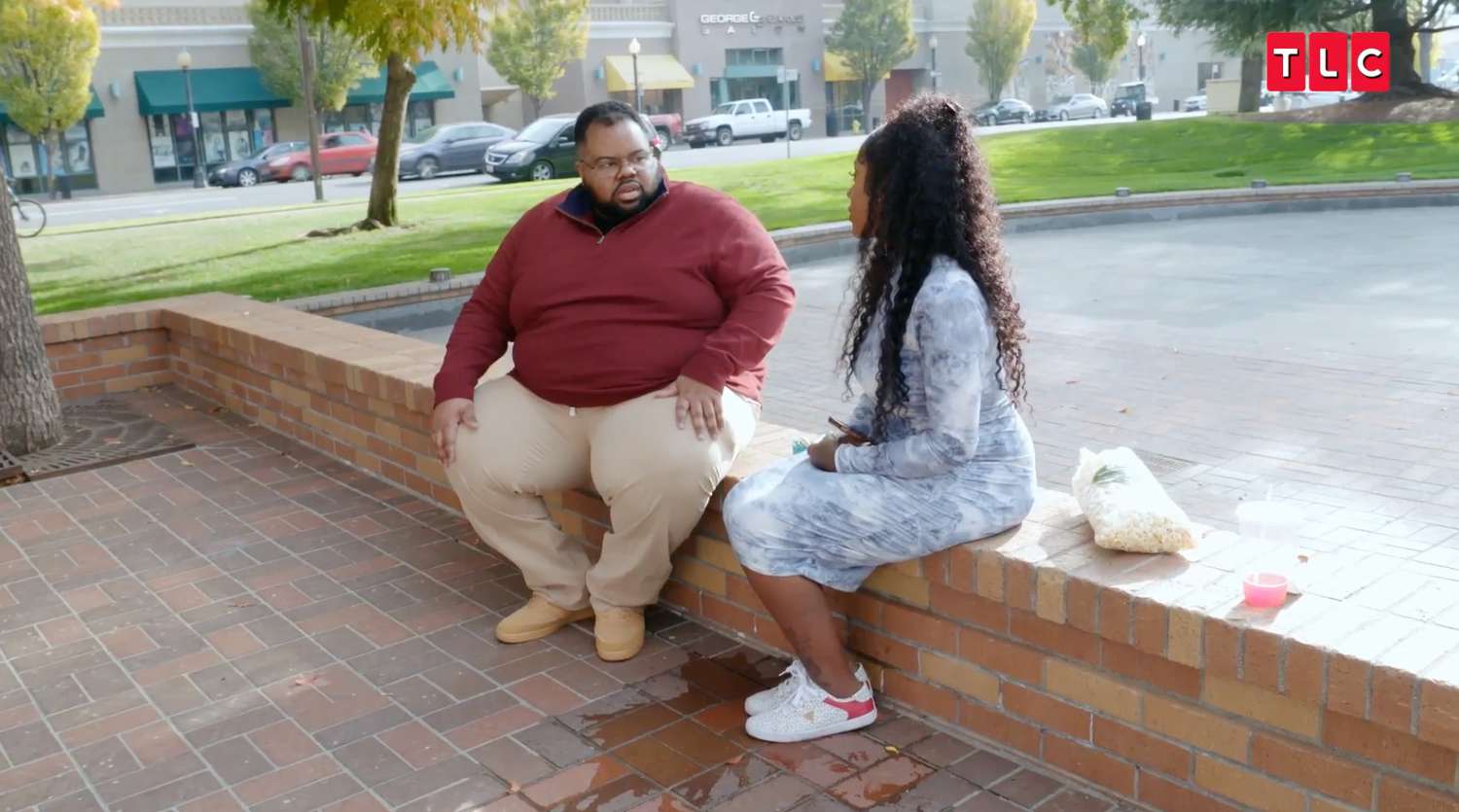 While the two did share intimacy online through social media, things never progressed to the point where Tyray and Carmella would physically meet. Not just this, throughout their relationship, Tyray also helped Carmella monetarily. From spending over $3000 on her to jetting off to Barbados to give her a cellular phone, the television personality went to all ends to display his affection for his beau. However, Tyray's siblings understood that something was amock. Not only did Carmella keep her face hidden and refuse to video chat, but she also didn't show up when Tyray traveled to Barbados to meet her.
Ultimately, Tyray's sister and the production team found out that the 33-year-old from California was getting catfished by a man named Christian. To rectify the issues, Tyray even managed to find the real Carmella, whose identity Christian had stolen. The woman was originally based in Denver, and Tyray had traveled to Colorado to meet the woman who he supposedly thought to be his partner. Upon connecting with Carmella, Tyray realized that he did not share any feelings for her. While romance was not on the cards, the duo ended up wishing each other the best for the future. In the 'Tell-All' episode of the series, Tyray confessed that he wished to focus on himself instead and realign his priorities.
Where is Tyray Mollett Now?
Despite the hardships that Tyray had to undergo during his time on the show, it seems that the television personality has finally recalibrated from several issues. Not only is he focusing on his health and well-being, but he's also using his time away from cameras to ensure that he's no longer stuck in a loop of isolation and loneliness. In addition to gaining a new perspective on life, he is also using his time to explore new opportunities and discover new friendships and relationships. While the reality star has decided to remain single at the moment, it is apparent that several milestones still lie ahead for Tyray.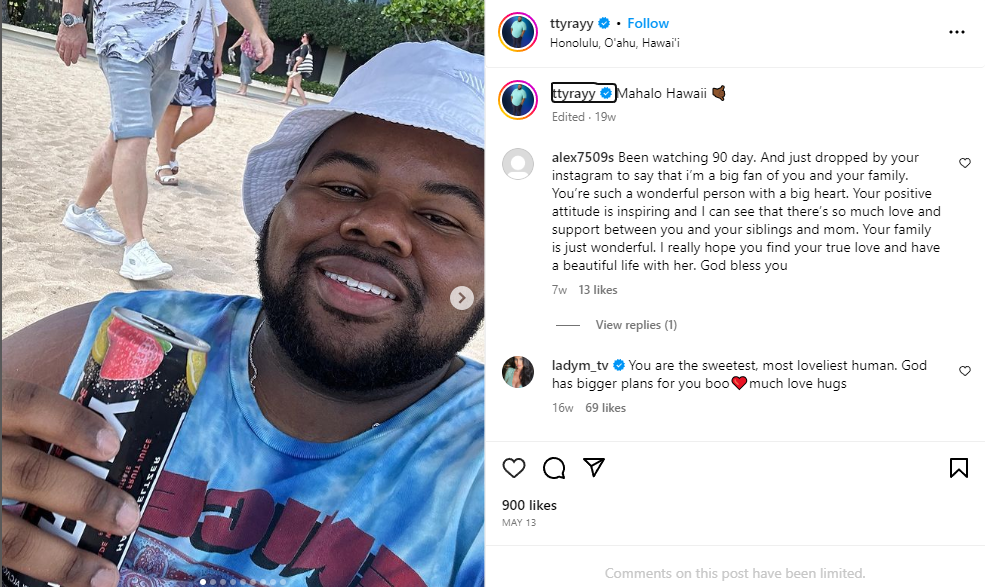 After the cameras stopped rolling, Tyray decided to travel and accrue an array of experiences. He recently explored New York City, Hawaii and New Orleans with his friends and loved ones. Besides this, Tyray has also amassed a significant following on social media. Consequently, the reality star consistently takes to his social media to post the latest updates of his life. Since his time on the show, fans have also outpoured their love for the television personality. So, even though romance is not on the cards for Tyrat at the moment, it seems that several great achievements still await him in the future.
Read More: Are Riley and Violet From 90 Day Fiance Still Together?