When Daniel Eric Markel was heinously shot to death inside his Tallahassee, Florida, home on July 18, 2014, it honestly left not just his loved ones but also the entire nation shaken to its very core. After all, as carefully explored in ABC's '20/20: First Divorced Then Dead,' this offense was a murder for hire motivated by intense child custody issues following his divorce from Wendi Adelson. So now, if you simply wish to learn more about the latter — with a specific focus on her background, her alleged hand in the matter, as well as her current possible standing — here's what we know.
Who is Wendi Adelson?
It was reportedly back in the early 2000s when Wendi came across Daniel for the first time while surfing a dating app, just for them to soon connect and fall head over heels in a way neither expected. As per records, she was pursuing her Juris Doctorate at the time from Miami Law School while he was already thriving as a practicing lawyer in Washington, yet they still managed to make things work. In fact, to ensure it did, he joined the Florida University College of Law as a professor in 2005, only to tie the knot with his love the year she got one step closer to her dreams by graduating — 2006.
Wendi and Daniel then blissfully welcomed two adorable children into their lives, but everything crumbled apart to such an extent by the time 2012 rolled around that they separated for good. "Most divorces aren't very pleasant," she actually testified in 2019 upon being asked if the ensuing legal proceedings were "nasty" before indicating their battle for child custody was equally trying. They'd argued over custody percentages, according to court documents, plus his parents were forbidden to see either of their grandkids owing to their mother's worry they'd swiftly be taken away.
As if that's not enough, even after Wendi and Daniel managed to finalize their divorce in 2013, they still had severe issues over personal property, long-term finances, plus allegations of defamation. It thus comes as no surprise this attorney was one of the first to be interrogated by local Tallahassee officials after her ex had been brutally shot inside his own home, yet she denied any involvement. The young mother did concede they'd had a lot of issues in the past year or so but insisted she had no hand in his demise – to prove this, she even gave them access to her phone, home, plus prints.
None of these aspects turned out to be fruitful in connection with anything recovered from the crime scene, and Wendi also testified she knew for a fact both she and her ex had begun dating again. Daniel actually had plans to travel out of state to visit his girlfriend the day he sadly passed, per her statements, whereas she was getting ready for a party, and that's why she didn't rush to the scene. Though, upon learning what'd transpired, she feared for her and her kids' lives — she said, "After Danny died, I was terrified that someone was going to come after me or my children and harm us."
Where is Wendi Adelson Now?
Wendi has honestly always maintained she is not responsible for her ex's murder in any way, shape, or form, yet it has since come to light that her protective brother Charlie orchestrated it all. As per reports, he'd utilized his personal relationship with someone he was seeing at one point, Katherine Magbanua, to ensure she hired two people — her baby daddy, Sigfredo Garcia, and a friend, Luis Rivera — to kill his former brother in law, for which they were later paid generously. This has hence made many speculate whether the former could've been behind her brother, encouraged him in some manner, or guided him down this precise path, yet none of them have ever held true.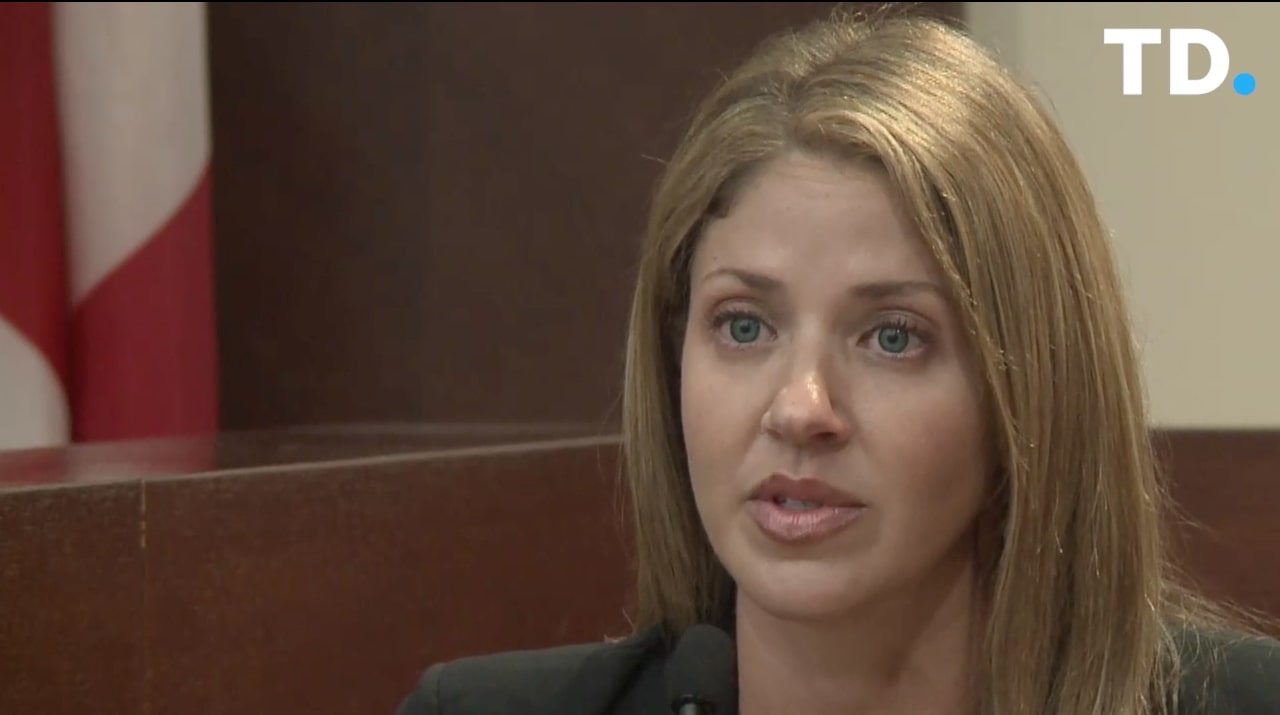 As a result, while Charlie has since been convicted of first-degree murder, conspiracy to commit murder, and solicitation of murder, Wendi has never been charged in connection with Daniel's 2011 homicide. In fact, from what we can tell, she has since relocated to Miami, Florida, alongside her brood to be closer to her loved ones and then legally changed all their last names to her maiden name of Adelson.
Coming to Wendi's personal standing, it appears as if she prefers to keep her life well away from the limelight these days to save herself from trolls as well as prying eyes – she's really protecting her privacy. Albeit we do know, as per last reports, this former law clerk turned Immigration Partnership and Coalition (IMPAC) Fund Executive Director currently operates her own practice while also serving on the Board of The Office of New Americans of Miami Dade County.
Read More: Where are Dan Markel's Kids Now?