Netflix's 'The Lincoln Lawyer' is a legal drama that follows the story of a lawyer who works out of his car. Gaining the moniker of the Lincoln Lawyer, Mickey Haller gains a reputation for being the lawyer who can get his clients out of any legal bind, no matter how impossible the situation might seem. As a defense lawyer, he often represents people guilty of the crimes they are accused of. His duty calls Mickey to do his best for them. However, this doesn't block his morality. His guilty clients often get justice served in a different manner, sometimes facilitated by Mickey.
To the audience, Mickey Haller is a good lawyer, no matter who his clients are. But there are people like Detective Lankford who don't like him at all, and their hatred leads them to sabotage his cases. If you want to know what happened between Detective Lankford and Mickey Haller in Season 1 and why Lankford is not in Season 2, here's what you need to know. SPOILERS AHEAD
What Happened to Detective Lankford in The Lincoln Lawyer?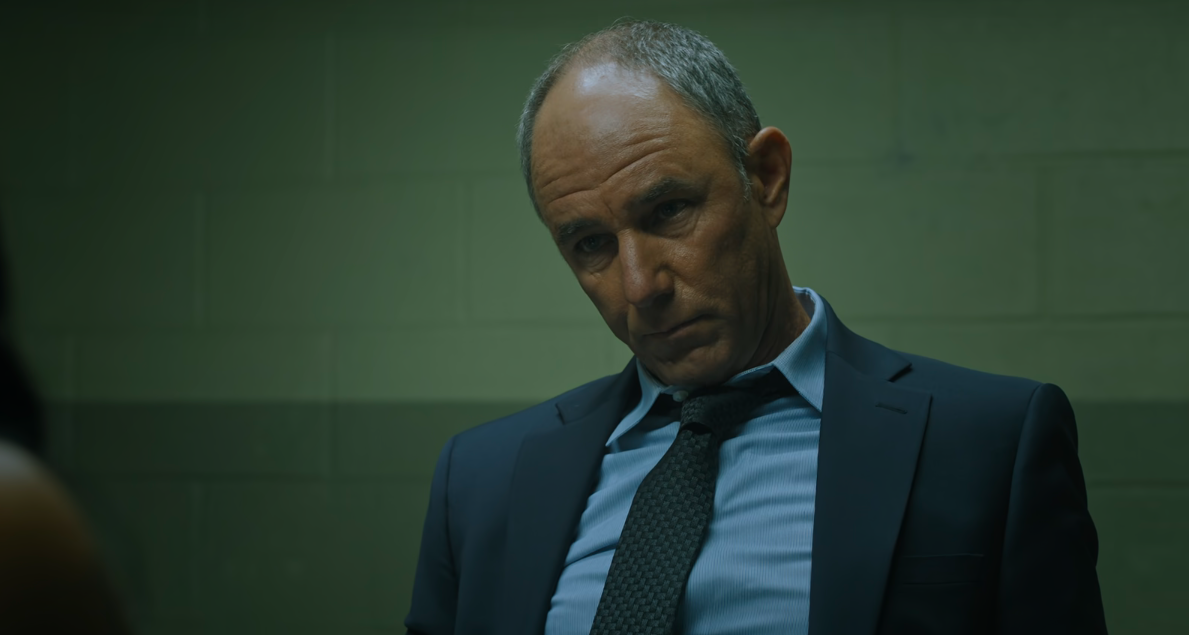 Detective Lankford hated Mickey Haller, and vice versa. They make no secret of their dislike for each other, though the reason behind their animosity is not clear. Lankford starts working with Maggie, Mickey's ex-wife, to build a case against Angelo Soto, a criminal, and a human trafficker. When he discovers that Maggie was married to Mickey and they have a daughter, Lankford is surprised. When Mickey finds out that Maggie is working with Lankford, he warns about the police officer, though she doesn't take him seriously because she thinks Mickey hates every cop.
There is no direct connection between Mickey and Lankford, but in the final episode, it turns out that Lankford was why Mickey lost the case of Jesus Menendez, who was accused of killing Martha, a sex worker. It was an extremely important case for Mickey because he knew Menendez was innocent. His criminal background and circumstantial evidence created a compelling case against him. However, there was a witness whose testimony could prove Menendez's innocence.
Gloria Dayton, another sex worker, agrees to testify in court that someone else killed Martha. This would have allowed Menendez to walk free. However, Gloria never showed up at the court, which led Menendez to receive a harsh sentence. Later, Gloria reveals that she was intimidated by a police officer not to testify at the court. This police officer, Detective Linda Perez, reveals that at the time, she was working in Vice and needed a promotion. This is when a superior came to her and told her to scare off Gloria. In return, he promised to make her a detective.
Perez reveals that that superior was none other than Detective Lee Lankford. He told her that Menendez was represented by a "sleazy lawyer" who helps criminals walk free. This shows that Lankford's hatred for Mickey was one of the factors behind his tampering with the witness and leading to the conviction of an innocent man.
Did Jamie McShane Leave The Lincoln Lawyer?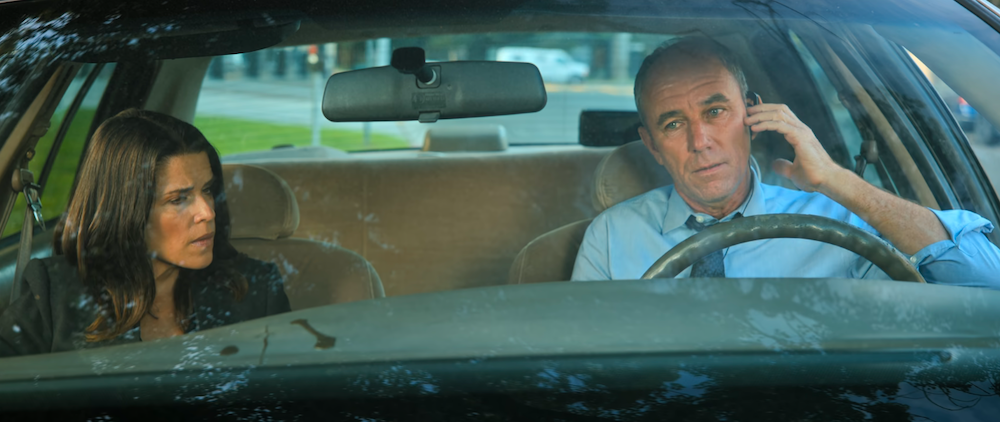 When Detective Lankford's corruption is exposed, he is immediately taken into custody. This impacts the other cases he had been working on, especially the Angelo Soto case, where his word was the only thing she could use to convict Soto. In the second season, Lankford is nowhere to be seen, presumably, because he is still under investigation. Who knows what Pandora's box was opened when Perez pointed the finger at Lankford?
Lankford's actions cannot be taken lightly, which means he might be expelled from the force. However, this doesn't mean this is the last we've seen of him. He could return to the show in a different capacity, which means that actor Jamie McShane might come back to 'The Lincoln Lawyer.' For now, however, the actor seems to have bid goodbye to the role of Lankford and is looking forward to the several projects lined up for release.
McShane has been a busy actor with about 150 acting credits to his name. He was seen playing Sheriff Donovan Galpin in Netflix's 'Wednesday' and Marshal Kent in '1923.' He has also appeared in projects like 'Mank' and 'Star Trek: Picard.' Apart from this, he has also appeared as Francis Sheehan in 'Bosch,' the TV show based on the books that are set in the same universe as 'The Lincoln Lawyer.'
Read More: Who is Angelo Soto in The Lincoln Lawyer? Does He Get Arrested in the End?