Fans remember 'Frasier' for its odd interpersonal dynamics that pit its main character's upper-class sensibilities against his father's working-class sentiments. However, Frasier Crane's brother, the similarly-minded Niles Crane, was the show's breakout character, with actor David Hyde Pierce winning the audience's heart with his wonderfully charming performance. With the acclaimed sitcom being revived for Paramount+, viewers must be curious to learn whether the fan-favorite David Hyde Pierce will reprise his role as Niles Crane in the new episodes. If you are wondering whether David Hyde Pierce's Niles Crane appears in the 2023 revival of 'Frasier,' here is everything you need to know! SPOILERS AHEAD!
What Happened to Niles Crane?
Niles Crane is the younger brother of protagonist Frasier Crane. He is the son of Martin Crane, a retired police officer for the Seattle Police Department. Like his brother, Niles is a psychiatrist specializing in marriage and family therapy. He also shares his brother's expensive tastes and admiration for fine arts. Niles first appears in the series premiere episode of 'Frasier,' where he contacts Frasier after their father's injuries leave him incapable of living alone. Over the show's course, Niles' competitive nature is a recurring gag, and his relationship with Daphne Moon, Martin's physiotherapist, is one of the fan-favorite elements of the original show.
Eventually, Niles and Daphne start dating, and Niles proposes in the ninth season. In the eleventh and final season of the original series, Niles and Daphne welcome their first child, a son named David (in memory of series creator David Angell, who passed away on September 11, 2001). The two-part season 11 finale, titled 'Goodnight, Seattle,' sees Niles starting a new chapter in life as he faces fatherhood. The episode serves as Niles' final appearance in the series since the character does not appear in the 2023 revival of the hit sitcom. Instead, Niles' now grown-up son, David, is one of the main characters, with actor Anders Keith in the role. Niles is mentioned several times in the revival as he deals with losing his father, Martin.
Is David Hyde Pierce in the Frasier Revival?
In ' Frasier,' actor David Hyde Pierce plays the role of Niles Crane starting in the first season. Pierce was cast in the role due to his uncanny resemblance to Frasier actor Kelsey Grammer. The role of Niles Crane proved to be a breakthrough one for Pierce as it won him four Primetime Emmy Awards for Outstanding Supporting Actor in a Comedy Series. Since ' Frasier' ended its original run in 2004, Pierce has gone on to work on several projects such as 'The Good Wife' and 'Julia.' Pierce is credited as a series regular for all eleven seasons of the original series. However, Pierce opted not to return for the 2023 revival series.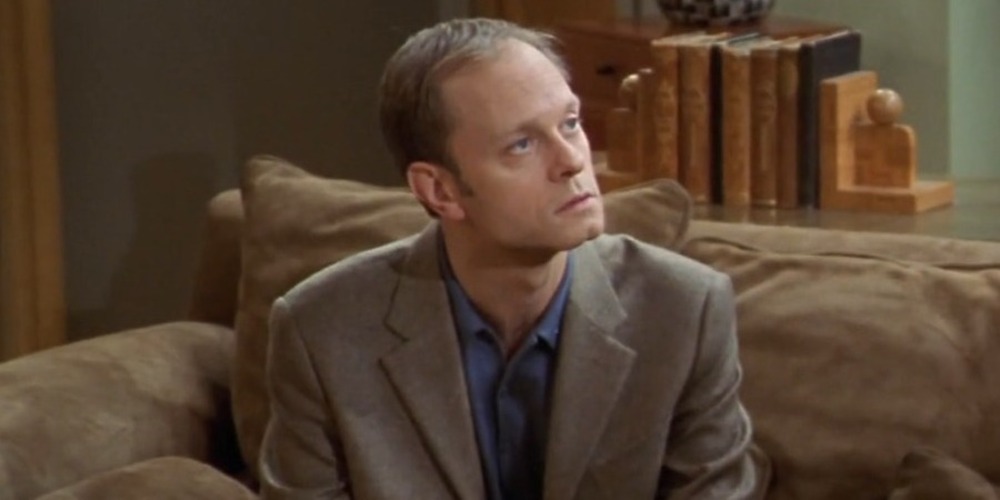 In a June 2022 interview with Vulture, Pierce was cautiously optimistic about reprising his role as Niles Crane in the revival. "That whole time of my life, the writing on those shows, the actors I got to work with — all of that is deeply important to me. And I would never disrespect that in such a way as to say just offhandedly, Oh, no, thanks," Pierce stated. However, using the example of 'Cheers,' Pierce explained how his character does not need to be a regular, and he could pop up from time to time if the writers find a way to do so effectively. "And maybe they will find that, and I'll be in it, or maybe they'll find it, and they won't need me to be in it," Pierce said.
Meanwhile, Pierce's onscreen brother Kelsey Grammer confirmed in November 2022 that the actor will not return for the revival. "David basically decided he wasn't really interested in repeating the performance of Niles," Grammer told People. However, the actor explained how Niles' absence allowed Frasier to grow as a character and chart new territories in the new iteration of the classic sitcom. Ultimately, it is safe to say that Pierce opted not to return for the revival for artistic reasons. However, his comments about the revival hint that the actor may reprise his iconic role as Niles Crane in some capacity should a great storytelling opportunity using the character present itself down the road.