It's been three decades since the premiere of the beloved sitcom 'Frasier,' a show that left an indelible mark on television history. Created by David Angell, Peter Casey, and David Lee, 'Frasier' first graced our screens on September 16, 1993. Set in the sophisticated world of radio psychiatry and featuring the erudite Dr. Frasier Crane, the series quickly became a cultural icon.
Its witty humor, sharp writing, and memorable characters made it a fan favorite, earning numerous accolades and a dedicated fan base. As the show celebrates its 30th anniversary in 2023, let's take a closer look at what the stars of 'Frasier' have been up to since the show concluded and how they've continued to leave their mark on the entertainment industry.
Where is Kelsey Grammer Now?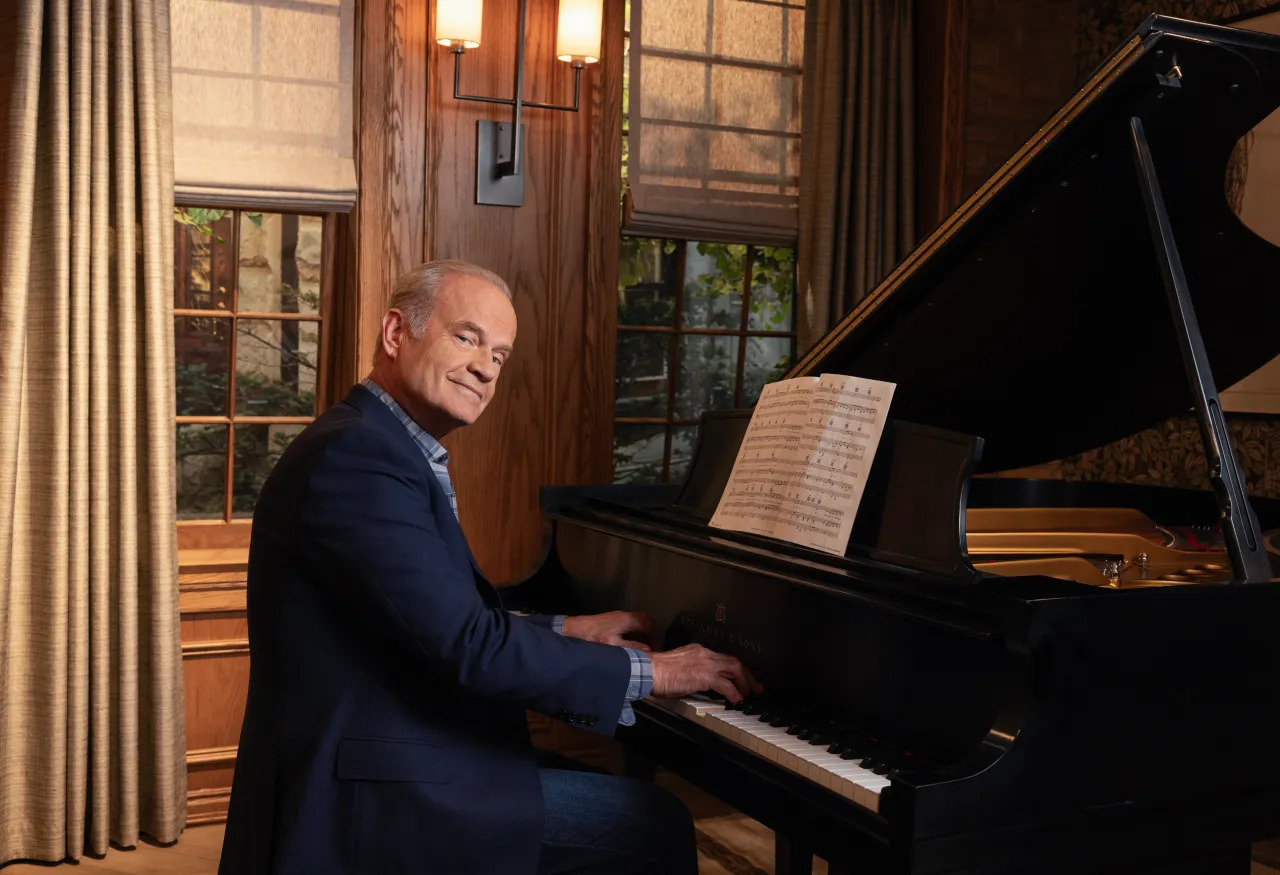 Kelsey Grammer, the man behind the iconic Dr. Frasier Crane, has had a remarkable journey both on and off the 'Frasier' set. Grammer's portrayal of the fastidious psychiatrist won him three Emmy Awards during his tenure on the show, and it was a role he cherished deeply. He famously described returning to the character as 'like putting on a favorite old jacket.'
Since temporarily hanging up that uptight old jacket, Grammer has been prolific in Hollywood. He lent his distinctive voice to the character Sideshow Bob in 'The Simpsons,' a role he's voiced since 1990. He also ventured into blockbuster films with roles in 'X-Men: Days of Future Past' and 'Transformers: Age of Extinction.' Grammer's talents extend beyond acting; he's delved into producing and has several projects in production or development. One of them is an Untitled Alec Baldwin/Kelsey Grammer Project, showcasing his continued commitment to the industry.
In 2010, Grammer announced his fifth child with Kayte Walsh, whom he married in 2011. They have three children. In 2023, Grammer purchased a house in Portishead, England. He has endorsed various Republican candidates. In 2008, he survived a heart attack, attributing it partly to stress from his show's cancellation.
Beyond his career, Grammer's personal life has seen its share of highs and lows. He's been married four times and is the father of seven children. Tragedy has touched his life, with the loss of his sister and father due to murder and step-brothers due to a suspected shark attack. In October 2023, he returned as Dr. Frasier Crane in the 'Frasier' revival on Paramount+.
Where is Jane Leeves Now?
Jane Leeves, who portrayed the witty live-in caretaker, Daphne Moon, almost missed out on the role that would earn her an Emmy nomination in 1993. Originally, the production team had considered Rosie Perez for the part, but Leeves ultimately won them over with her memorable performance. Following the end of 'Frasier' in 2004, Leeves took a brief hiatus from acting before returning to the screen with a diverse range of projects. Her distinctive British accent made her a sought-after voice actress, with roles in animated films like 'James & the Giant Peach.'
Not limiting herself to voice work, Leeves made her Broadway debut in 2002, starring as Sally Bowles in 'Cabaret.' Her talents continued to shine in television, with roles in 'Hot in Cleveland' and 'The Resident.' In 2009 and 2011, she voiced Lulu the chimp in Penguins of Madagascar. She also appeared in Phineas & Ferb as Wanda Acronym, head of OWCA. She's set to star as Caroline in the 'Hannah Simon/ABC Project.'
Leeves is married to television executive Marshall Coben, and they have two children together. Her 'Frasier' co-star Peri Gilpin is not only a close friend but also a significant part of her family life, with Gilpin serving as the godmother of Leeves' daughter.
Where is David Hyde Pierce Now?
David Hyde Pierce, best known for his portrayal of Dr. Niles Crane, Frasier's neurotic younger brother, left an indelible mark on the show. His impeccable comedic timing and chemistry with Kelsey Grammer's Frasier made Niles one of the most beloved characters in television history. Pierce's dedication to the role earned him four Emmy Awards, solidifying his status as a comedy legend. After the curtain fell on 'Frasier,' Pierce continued to shine. He ventured into theater, captivating audiences with his performances in 'Spamalot' and the Tony-nominated 'Hello, Dolly!'
His film and television career flourished as well, with roles in projects like 'The Perfect Host' and 'Wet Hot American Summer: First Day of Camp.' While he won't be reprising his role in the upcoming 'Frasier' reboot, Pierce remains a busy actor, with recent roles in HBO Max's 'Julia' and the horror film 'The Georgetown Project.' In his personal life, David Hyde Pierce has been in a loving relationship with his partner, Brian Hargrove, for an impressive 40 years. Together, they reside in Los Angeles with their two Wheaton Terriers, Maude and Mabel.
Where is Peri Gilpin Now?
Peri Gilpin, who portrayed Roz Doyle, the sharp-witted producer of Frasier's radio show, brought her own brand of humor and charm to the series. Her character's dynamic with the Crane brothers added depth and hilarity to the show's ensemble. Following 'Frasier,' Gilpin's television career continued to flourish. She appeared in shows like 'Medium,' 'Desperate Housewives,' and 'Law & Order: Criminal Intent.' Her voice talents graced the animated series 'King of the Hill,' and she enjoyed a memorable on-screen reunion with Jane Leeves in 'Hot in Cleveland.' Gilpin also played a significant role as Kim Keeler in the sports drama 'Make It or Break It,' which ran for four seasons.
Gilpin's versatility extended to the big screen, with roles in movies like 'We Broke Up,' 'Rushed,' and 'The Anthrax Attacks.' Despite her busy acting career, she has balanced her professional life with family, being married to Christian Vincent and raising their twin daughters, Ava and Stella. In a poignant note, Gilpin's brother, Marc Gilpin, passed away in 2023 from glioblastoma, a brain tumor, marking a personal challenge for the talented actress. She also appeared as a guest star in 'Frasier' 2023 sequel series.
Where is John Mahoney Now?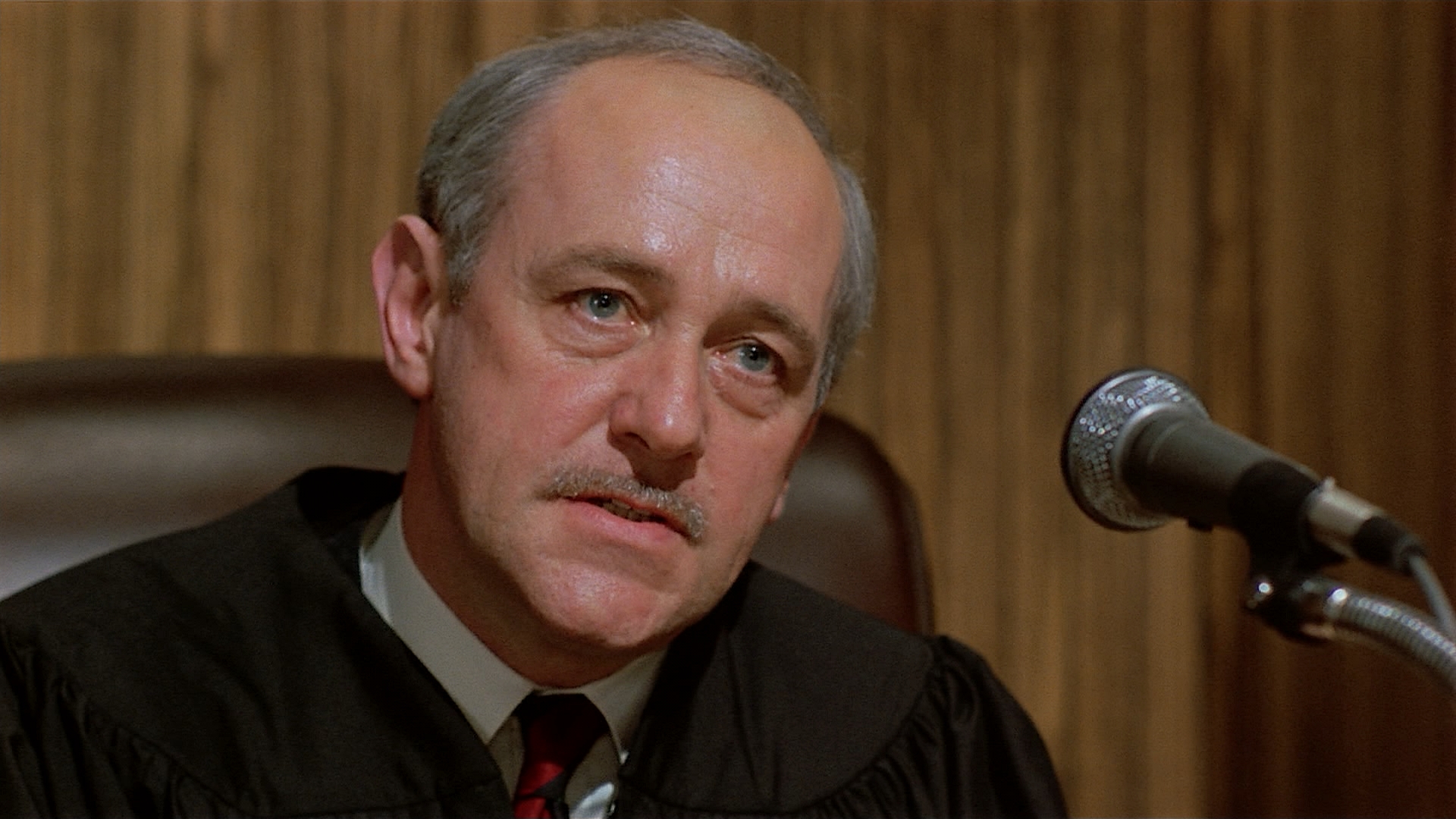 John Mahoney's portrayal of Martin Crane, the down-to-earth father of the Crane brothers, added heart and warmth to 'Frasier.' His Emmy-nominated performance as the retired cop resonated with audiences and showcased his remarkable talent. After 'Frasier,' Mahoney continued to captivate audiences. He voiced characters in 'The Simpsons' and took on various TV and film roles, including 'Dan in Real Life' and 'In Treatment.' I
n 2011, he joined the cast of 'Hot in Cleveland' and made his final on-screen appearance in a 2015 episode of 'Foyle's War.' Known for his privacy, Mahoney never married or had children, and he rarely spoke publicly about his personal life. He passed away in 2018 at the age of 77, leaving behind a legacy of memorable performances on stage and screen.
Where is Moose Now?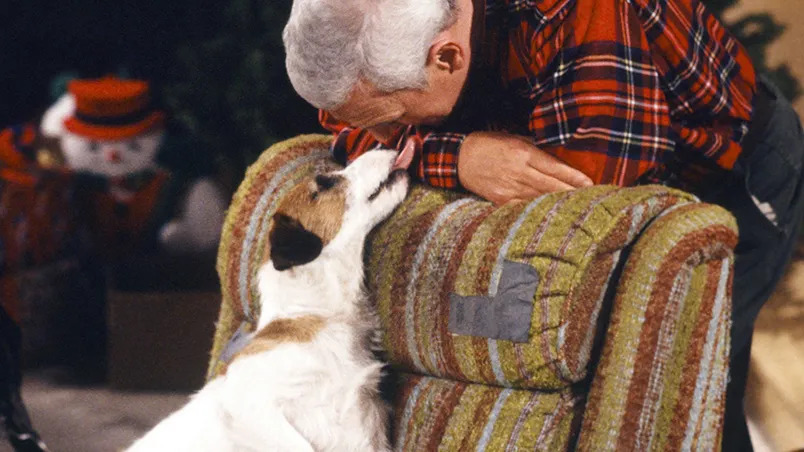 Moose, the lovable Jack Russell terrier who played Eddie, Martin Crane's faithful dog, became an integral part of the 'Frasier' family. His expressive face and quirky antics made him a beloved character in his own right.
Beyond 'Frasier,' Moose had a brief but remarkable acting career. He also portrayed Skip in the film 'My Dog Skip.' In total, Moose appeared in 163 episodes of the show and had a few additional onscreen roles. Remarkably, Moose lived to be 16 years old, or 112 in dog years, before passing away in 2006, leaving a lasting legacy as one of television's most memorable animal actors.
Where is Dan Butler Now?
Dan Butler brought the character of Bob 'Bulldog' Briscoe to life, hosting the 'Gonzo Sports Show' on KACL radio station. His portrayal of the macho and womanizing host added humor and energy to the series. Following 'Frasier,' Butler continued to work in the television industry, lending his voice to 'Hey Arnold!' and appearing in various TV shows, including 'Malcolm in the Middle,' 'Supernatural,' and 'Monk.' He also returned to the big screen in films like 'Crazy, Stupid, Love' and 'Blonde.'
Dan Butler's personal journey included coming out as gay and writing a one-man show about his experience, 'The Only Thing Worse You Could Have Told Me.' He lives in Vermont with his husband, Richard Waterhouse. He also joined the cast of Stephen King's 'Misery,' adapted for the stage at the Dorset Theatre Festival in 2023, further showcasing his enduring talent.
Where is Tom McGowan Now?
Tom McGowan, who portrayed KACL's station manager Kenny Daly, made his debut on 'Frasier' during Season 5. Prior to his role in the series, McGowan had primarily worked in film, including notable appearances in 'The Last of the Mohicans' and 'Everybody Loves Raymond.' Since his time on 'Frasier,' Tom McGowan has kept busy in the world of television. In 2004, he took on a lead role in the romantic comedy 'Dog Gone Love' and made appearances in shows like 'Complete Savages' and '8 Simple Rules.' His TV credits extend to 'Hannah Montana,' 'Boston Legal,' 'CSI,' and a guest role in 'Modern Family.'
In 2022, McGowan starred in an episode of the NBC comedy 'American Auto.' However, it's not just television where McGowan has made his mark. He has been performing the role of The Wonderful Wizard of Oz in various productions of 'Wicked' since 2009, spanning tours, Broadway, and the West End. As of now, he is married to his wife, Cathy, and the two have two children together, Mark and Mary.
Where is Edward Hibbert Now?
Edward Hibbert, known for his portrayal of the flamboyant food critic Gil Chesterton on 'Frasier,' has had a diverse career that goes beyond the confines of the series. After 'Frasier,' Hibbert's career continued to flourish. He played Sir Michael Strickland in the romantic thriller 'A Different Loyalty' and made an appearance in 'The Muppets' Wizard of Oz.' He also had roles in 'The Prestige' and 'Gilmore Girls.' Hibbert's distinctive voice was put to use in the video game 'Star Wars: The Old Republic,' where he voiced the character Lt. Talos Drellik. His presence was also felt in TV shows like 'Hot in Cleveland,' 'Grace and Frankie,' 'Search Party,' 'Two Broke Girls,' 'Blue Bloods,' and more.
What sets Hibbert apart is his extensive theater experience. His Broadway credits include 'It Shoulda Been You,' 'Something Rotten,' and 'The Drowsy Chaperone.' He has also graced London's West End in productions such as 'The Mystery of Irma Vep,' 'Lend Me A Tenor,' and 'Twelfth Night.' Hibbert's contribution to both stage and screen has solidified his status as a versatile and accomplished actor.
Where is Patrick Kerr Now?
Patrick Kerr, who played the Klingon-fluent 'Star Trek' aficionado Noel Shempsky on 'Frasier,' has enjoyed a steady career in television and film. After his time on the show, Kerr appeared in an episode of 'Joey' and had roles in movies like 'Domino' and 'Friends and Romans.' He also guest-starred in various TV shows, including 'CSI,' 'Jessie,' 'Elementary,' and 'Hannah Montana.'
In recent years, Patrick Kerr has continued to make his mark in the entertainment industry. He appeared in the HBO Max crime comedy series 'Search Party' and is set to star in the Apple TV+ original series 'The Big Door Prize' alongside Chris O'Dowd. Kerr's ability to transition seamlessly between different roles is a testament to his talent and adaptability.
Where is Millicent Martin Now?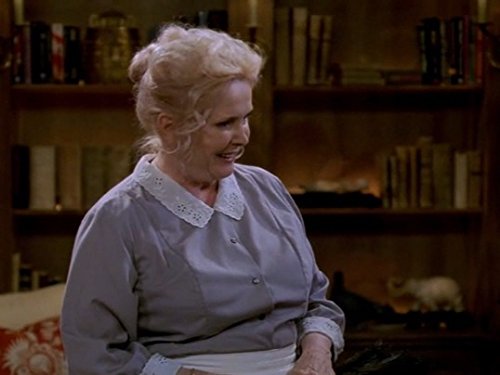 Millicent Martin, renowned for her portrayal of Daphne Moon's overbearing mother, Gertrude, on 'Frasier,' has had a long and successful career in television. After her time on the show, Martin appeared in various TV series, including 'The Drew Carey Show,' 'Will & Grace,' 'Modern Family,' and 'Chuck.' She also had a role in the 2017 movie 'The Last Word.'
One of her most notable post-'Frasier' roles was in the Netflix original comedy series 'Grace and Frankie,' where she played the character Joan-Margaret across multiple seasons. Her ability to seamlessly integrate into different shows and bring unique characters to life showcases her versatility as an actress. As of now, she is happily childless with her husband, Marc Alexander, and three nieces whom she absolutely adores.
Where is Saul Rubinek Now?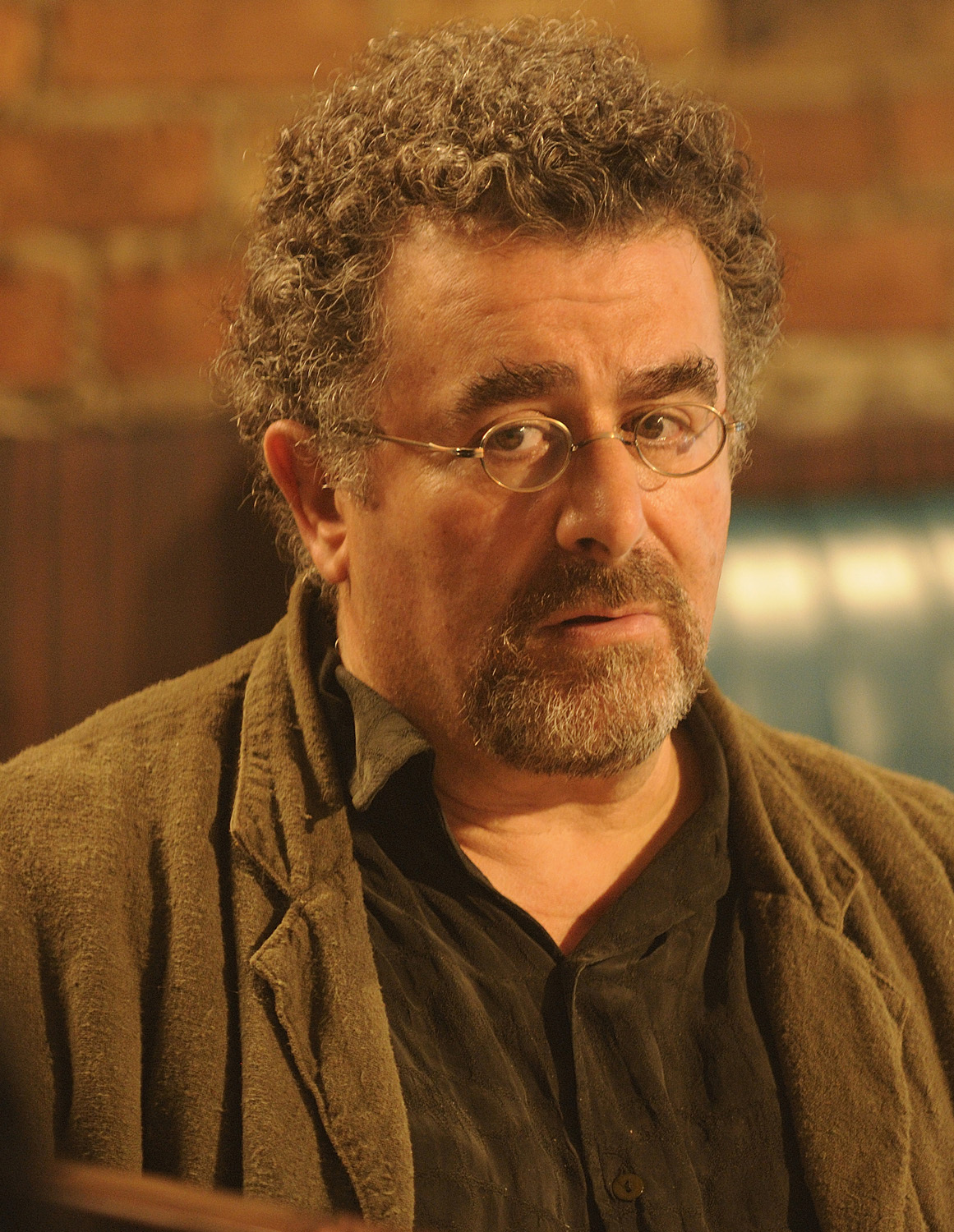 Saul Rubinek, who played Alan Mintz in 'The Family Man' and Detective Saul Panzer in 'A Nero Wolfe Mystery,' has continued to make significant contributions to the entertainment industry. Following his appearances on 'Frasier,' Rubinek had guest roles in TV shows like 'Curb Your Enthusiasm,' 'Lost,' 'Eureka,' and 'Person of Interest.'
One of his standout roles post-'Frasier' was as Artie Nielsen in the Syfy series 'Warehouse 13,' where he played a covert agent tasked with recovering mystical artifacts. The series enjoyed a successful run, cementing Rubinek's place in the world of science fiction television. In addition to his on-screen work, Rubinek directed the independent film 'Cruel but Necessary' in 2005. In 2006, he had a supporting role in 'The Trotsky.' Rubinek starred as Artie Nielsen in Syfy's 'Warehouse 13' until its finale on May 19, 2014.
His play, 'Terrible Advice,' premiered in 2011, and he joined the Amazon Prime series 'Hunters' in 2018. Elinor Reid, his wife since September 16, 1990, is known for her work in films like 'Jerry and Tom' and 'Arguments,' and they have two children. Rubinek has made appearances in various films and TV series over the years, showcasing his versatility both in front of and behind the camera.
Read More: