Brave, honest and sometimes frustrating, 'The Good Wife' is a sensation on the small screen. The story of Alicia Florrick played oh-so-superbly by Julianna Margulies is one that intrigues everyone. What happens to the wife of the politicians who are embroiled in scandalous affairs? The show starts off with Alicia Florrick standing by the side of her husband, Chicago state attorney, Peter Florrick (portrayed brilliantly by Chris Noth) as he becomes a part of a humiliating sex and corruption scandal and is put behind bars. Alicia now has to go back to a law career which she had given up 13 years ago to support her two children.
She is then forced to start from the bottom of the barrel at a law firm run by her ex-lover, Will Gartner, and a formidable lawyer named Diane Lockhart. However, she continues to be exhilarating, not just in terms of the cases but the competition she faces from her peers who are much younger than her, most importantly Cary Agos (Matt Czuchy), who has a lot invested in his career. Alicia is not your 'typical' older woman; she faces a lot of moral dilemmas and does not simply "do the right thing". She is a mother, daughter, wife, lover, lawyer, friend and is also good, bad, petty, brave, clever, stupid, right and wrong. What she is, is "real".
'The Good Wife' is a show that establishes feminism with its strong women characters, each extremely different from the other: the strong and formidable Dianne Lockhart, the sexy and feisty private investigator Kalinda Sharma and of course, the wonderful Alicia Florrick who wears multiple hats. With all that said now, here's the list of best shows similar to 'The Good Wife' that are our recommendations. You can watch several of these series like 'The Good Wife' on Netflix, Hulu or Amazon Prime.
12. The Good Fight (2017 – Present)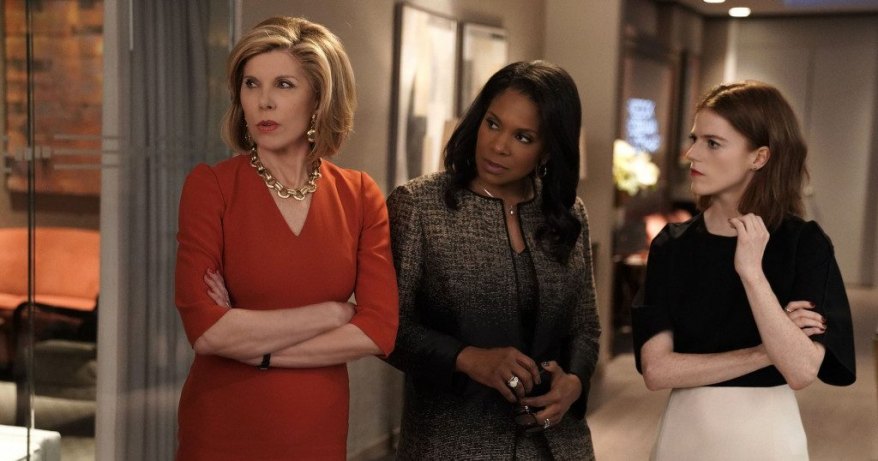 That's right, Dianne Lockhart is back with a spin-off of her own. Of course, 'The Good Wife' was mainly about Alicia Florrick but the show also gave us many feisty and amazing women characters, and a look into their journey makes for great storytelling. The show is set a year after 'The Good Wife' ends, when an economic scandal wipes out Dianne Lockhart's savings and she is forced out of her own firm. She then joins an African American owned firm, Reddick, Boseman & Kolstad and starts from scratch. The show has a lot of social commentaries and deals with issues that rock America today. It also features two of the other leading ladies, Lucca Quinn (Cush Jumbo), also introduced to us in 'The Good Wife', and Maia Rindelle, portrayed by Rose Leslie.
11. The Politician's Wife (1995)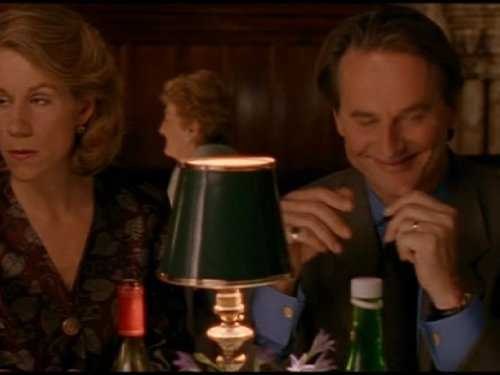 The British are known for their proper ways and rigid manners. The politicians are held up to even higher standards. However, things take a major sharp turn for Duncan Matlock (Trevor Eve), politician and families minister for the British government, when it is found that he has been having an affair for 10 months with a parliamentary researcher. What makes it even more scandalous is the fact that the researcher was formerly an escort. Imagine that! Scandalous enough for a binge watch and even better because it is a BBC mini-series. The role of the wife, Flora Matlock, who goes through all the painful humiliations and eventually rises above it all with vengeful trepidation is played brilliantly by Juliet Stevenson.
10. The Politician's Husband (2013)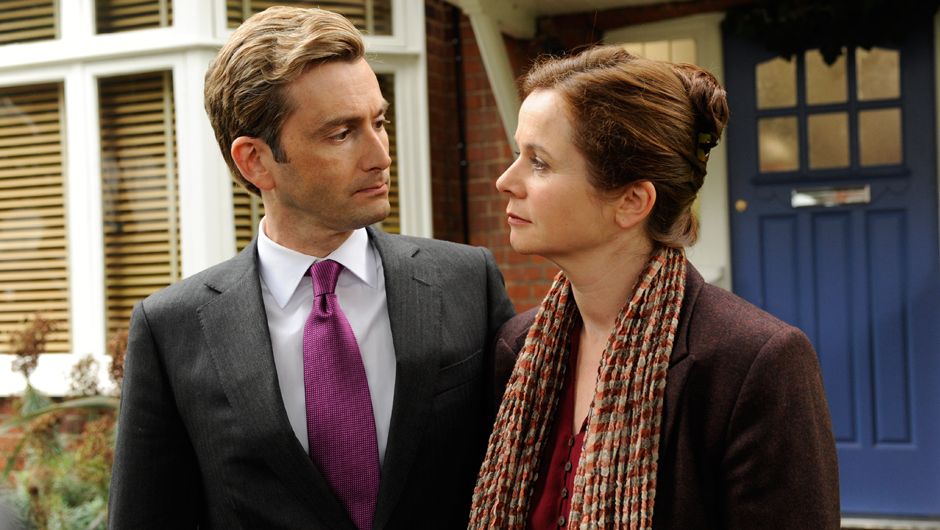 Political ambition, a difficult marriage, difficult parenting and media badgering and of course, powerhouse performances by David Tennant as Aiden Hoynes and Emily Watson as Freya Gardner make this political drama an absolute must-watch. They seem like they are the golden couple of politics but things take a sharp turn when Hoyes resigns his post in the cabinet as a leadership play. It may have worked but Chief Whip Marcus Brock (Roger Allam), equally ambitious, calls him out on it. Soon, his wife steps in for him, which soon puts a strain on their relationship.
9. Suits (2011 – Present)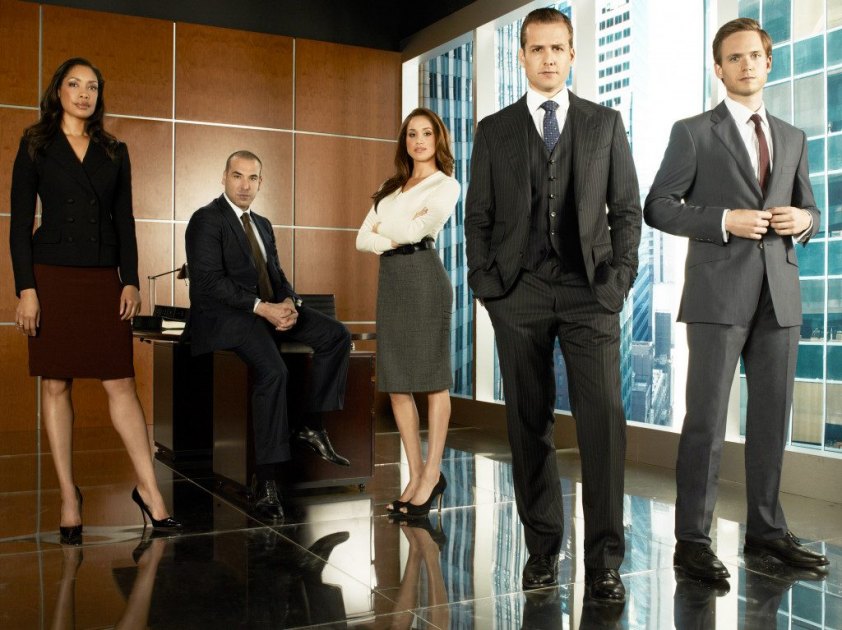 A talented young former student, Mike Ross ( Patrick J. Adams), makes a living by illegally taking the lawyer's test for people. To take care of his grandmother, he once agrees to deliver a case of marijuana for his best friend. While doing the job, things take a turn for the worse and in an attempt to escape being arrested, he finds himself attending a job interview for Harvey Spector (Gabriel Macht) who is known as the best closer in the city.
This is where things get really good. Harvey hires Mike as an associate at his law firm but here is the catch, all associates hired in this firm are Harvard graduates but Mike doesn't have a Harvard degree, let alone any degree at all. But together, they make a great team, with a dangerous secret; a secret that could have devastating consequences. The show also has a great supporting cast in the likes of Meghan Markle as a paralegal, Sarah Rafferty as Donna Paulsen, Rick Hoffman as Louis List and Gina Torres as Jessica Pearson.
8. Scandal (2012 – 2018)
The political elite of Washington have to maintain an impeccable public image to keep their positions intact. But when you have so much money, power and influence, things often do take a wrong turn, especially as power definitely corrupts, even the most incorruptible. This is where Olivia Pope (Kerry Washington) and her team of gladiators come into the picture. Not only does Olivia "handle" the situations that these powerful people get themselves into, but she is also responsible for the campaign and eventual victory of the President of the United States, Fitzgerald Grant III ( Tony Goldwyn) and his Chief of Staff Cyrus Beene (Jeff Perry). Intrigued? Well, she is also the ex-lover of the married President, who cannot seem to get over the charms of Olivia Pope. Go on, stream away!
7. House of Cards (2013 – 2018)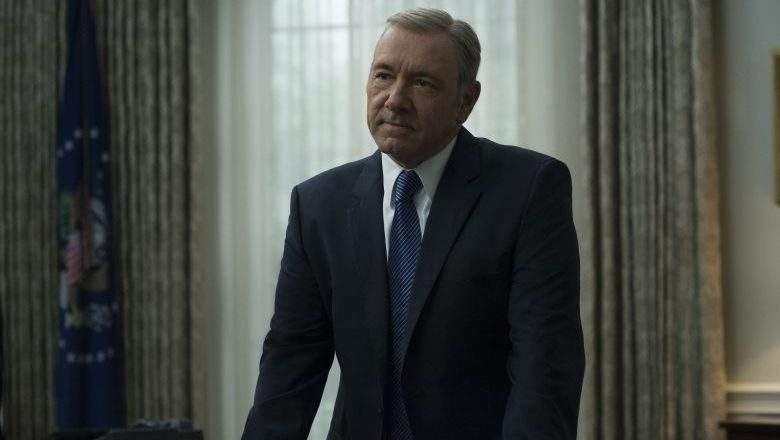 Do you want to watch a show that will expose you to the depths of evil that people can go to for power and justify it as deeds done for the greater good of America? Then, you have come to the right place. The Underwoods — Frank Underwood (Kevin Spacey) and Claire Underwood (Robin Wright) are a powerful couple. He is a Democrat and Chief Whip. Claire is highly cunning, ruthless woman. When Frank gets ignored for the position of Secretary of State, he makes an elaborate, pragmatic and ruthless plan for power with the help of his wife, and what ensues will shake you to the core and keep you glued to your screens.
6. How to Get Away With Murder (2014 – Present)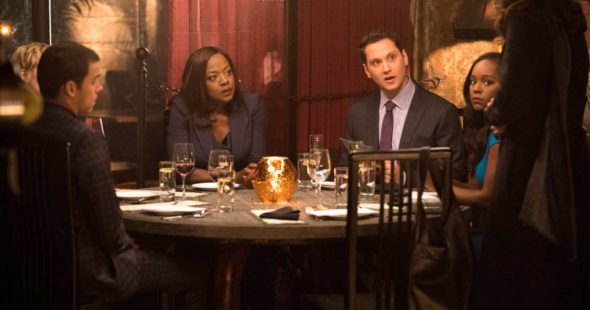 Five students from the first year in their law school of Middleton University in Philadelphia are chosen by their professor, Annalise Keating (Viola Devis), to intern for her at her prestigious firm. The year when the story begins, she chooses Wes Gibbins (Alfred Enoch of Harry Potter fame), Connor Walsh (Jack Falahee), Asher Millstone (Matt McGorry), Rebecca Sutter (Katie Findlay) and Laurel Castillo (Karla Souza). They are referred to by students of the school as 'The Keating Five'. The story introduces us to many cases but mainly two related murders, first of which is Lila Stangard who, as we find out later, turns out to be Keating's husband's mistress and the second one is of Sam Keating, Annalise's husband. Yes, that's right, surely something to look into, right?
5. Political Animals (2012)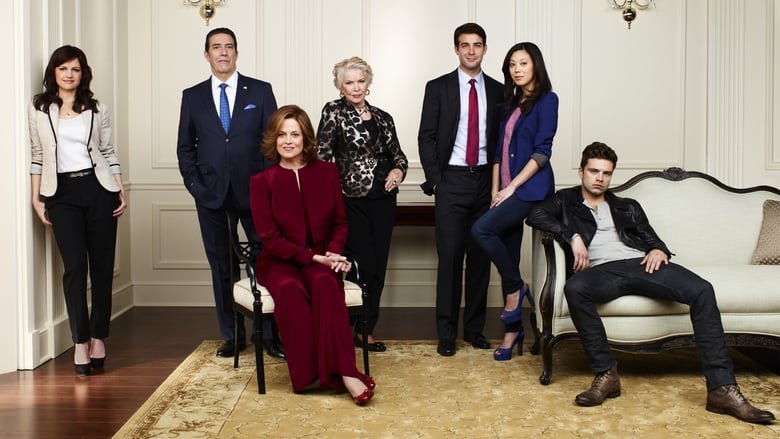 When politics runs in the family, things get complicated. This is what happens when former First Lady Elaine Barrish, portrayed by Sigourney Weaver, is appointed as Governor of Illinois. Her husband Bud Hammond (James Wolk) has always been an unfaithful man but also an extremely popular president despite his indiscretions. Using his credibility, Barrish runs for the Democratic nomination for president but loses. This prompts her to file for a divorce from her husband and two years after that, her story starts as she runs the State Department as Secretary of State while struggling to keep her family together.
4. Better Call Saul (2015 – Present)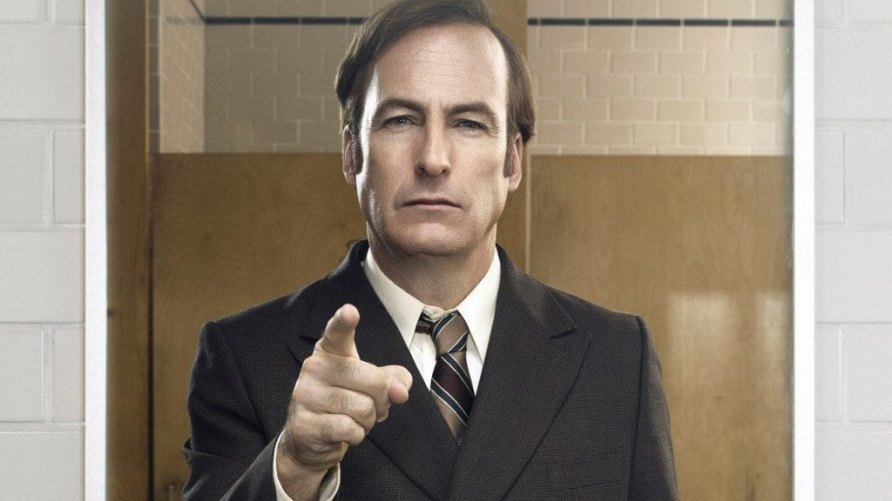 People can do miracles for family, especially family that you feel the need to impress. 'Better Call Saul' is a spin-off of the iconic TV show, 'Breaking Bad', but the premise is completely different. It is the story of a younger brother Jimmy McGill (Bob Odenkirk), a former con artist, trying to impress his older brother, Charles McGill (Michael McKean). Jimmy, in an attempt to impress his brother who is a well-renown lawyer with his own law firm, tries to become a legitimate lawyer himself. But things don't go very smoothly for Jimmy as he is constantly overshadowed by his "revered" brother's past. All this takes place six years before the starting of the events in 'Breaking Bad' where Jimmy McGill appears as a recurring character known as Saul Goodman.
Read More: TV Shows Like True Detective
3. The Practice (1997 – 2004)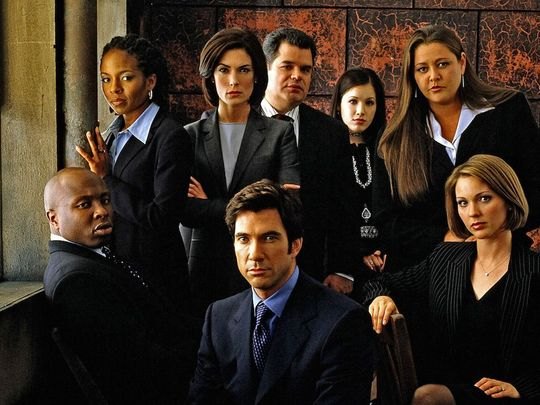 Sometimes old is really and most definitely gold. 'The Practice' is one of the first and foremost legal television series that ran for 8 whole seasons. While today's legal dramas tend to have questionable moral codes of conduct, 'The Practice' was a show that focused on the exploits of the lawyers at a Boston Law firm, Donnell, Young, Dole & Frutt. It is a show where idealism is high and all the clients that come through matter to the lawyers. While it may be a little more fictional as many solutions that the lawyers come up with are not feasible in real life, it makes for great binge-watching material and what's even better? It gave us a great spin-off, which is next on my list.
2. Boston Legal (2004 – 2008)

Using far-fetched situations and scenarios, 'Boston Legal' is one of the best courtroom dramas that shed light on issues of America and hint about what the notion of America should be. Casting James Spader as the brilliant Alan Shore was a masterstroke. If this isn't a reason to watch the show right now, then I am at a loss for words, or am I? Adding to the brilliance of Spader are William Shatner, who plays Denny Crane, and Candice Bergen as Shirley Schmidt. It is humorous, rousing, dramatic and there's never really a dull moment.
Read More: TV Shows Like Orange is the New Black
1. Drop Dead Diva (2009 – 2014)
This is not what you would call your regular legal drama. This is a fantasy, legal comedy-drama that also addresses body image issues. That's right, it's possible and it is absolutely brilliant. The show focuses on Deborah Dobkins( Brooke D'Orsay), an aspiring model who dies in a car crash. When she is outside the gates of heaven, the gatekeeper, an angel, while judging her life on earth, calls her a zero; zero meaning she hasn't done any good or bad. This is when she presses the return button, sending her back to life, but in the body of a dying lawyer named Jane Bingham. And then things get even more interesting as Jane is the complete opposite of Deb — she is smart, intelligent, hardworking and plus size. Definitely left the best for last, didn't I?
Read More: TV Shows Like Sex and the City