13. Making a Murderer (2015)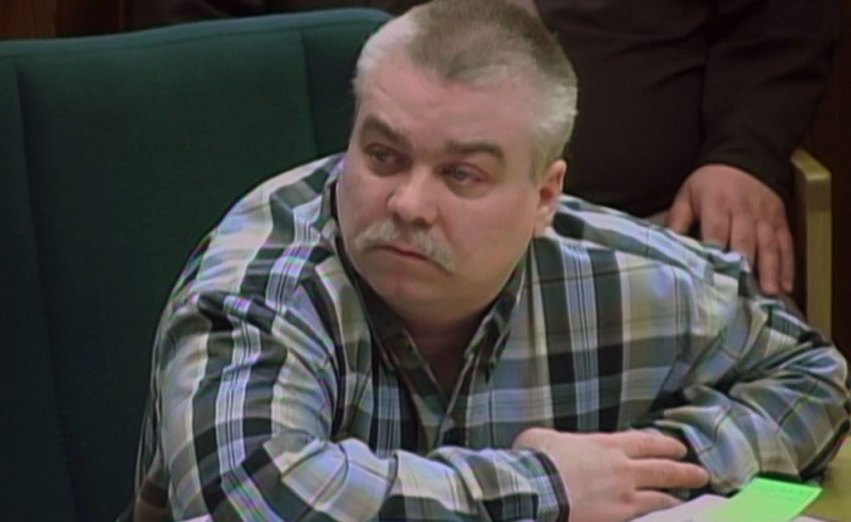 Making a Murderer is an American true crime documentary that had taken the Internet by storm upon its release. Shot over 15 years, it is the real story of Wisconsin-based Steven Avery, who was wrongly accused of the sexual assault and attempted murder of Penny Beerntsen and had to serve 18 years in prison, since his arrest in 1985. Two years after his release, he was again charged with the murder of Teresa Halbach. Another accused and convicted suspect, in this case, was Brendan Dassey, Avery's nephew.
Season 1, which was released in 2015, is about the events surrounding Avery's arrest in 1985, his release in 2003, his second arrest in 2005, conviction in 2007, and Brendan's arrest, prosecution, and conviction. Season 2 explores the aftermath of Avery's false arrest on his family, him being framed of murder, and coercion of his confession by prosecutors. You can watch this series here.
12. Amanda Knox (2016)
This Netflix-distributed documentary dives into the complex case of Meredith Kircher's murder in 2007, while focusing on Amanda Knox, an American exchange student who was roommates with the victim and therefore a serious suspect. At only 20 years of age she was convicted and spent four years in an Italian prison for a murder she did not commit. With a suspenseful combination of archive footage and interviews of the people connected to the occurrence, Amanda is ready to tell her story to the world, a disastrous incident that'll grab your attention without a doubt. Watch it here.
11. Evil Genius (2018)
Evil Genius is a 2018-released Netflix Original 4-part series which documents the murder of Brian Wells in 2003. This case is also popularly referred to as the "collar bomb" or "pizza bomber" case. When Wells was killed during a bank robbery after the detonation of an explosive collar which was forcibly locked to his neck, producer and narrator Trey Borzillieri started investigating the case when he got hold of evidence which suggested that this might have been a planned murder. He started correspondence with Marjorie Diehl-Armstrong in 2005 while she was still in prison and extracted several vital bits of information about this cold case. You can watch this series here.
10. The Disappearance of Madeleine McCann (2019)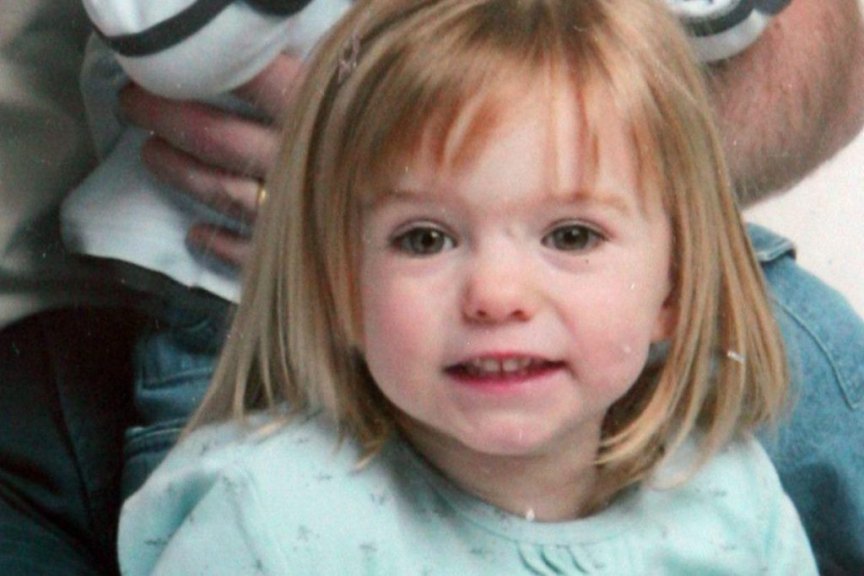 The Disappearance of Madeleine McCann is an 8-part docu-series that premiered on Netflix in 2019 and documents the highly publicized disappearance of three-year-old Madeleine McCann when she was on a vacation with her family in a resort in Portugal in 2007. Till date, there is no information about her whereabouts. In this documentary, we are given a detailed glimpse into the case, where filmmakers Emma Cooper and Chris Smith conduct interviews with the authors of the book 'Looking for Madeleine', the Portuguese cops who were involved in the case, and tourists staying in the same resort as Madeleine's family at that time. You can watch this series here.
9. I am a Killer (2018)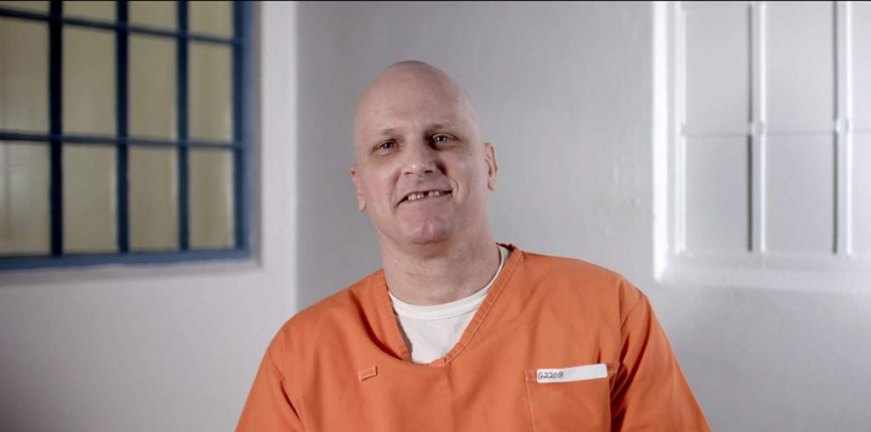 We are already familiar with tons of true crime shows which focus on the cases from the investigator and victim or family point of view. But Netflix's 'I Am a Killer' allows viewers to experience crimes as a first-hand account from the perpetrators themselves. Season 1 of this documentary, which debuted in 2018, focuses on 10 death row inmates over its run of 10 episodes. Each episode explores how a particular offender ended up committing capital murder and what was his history. While some are pretty frank about the events surrounding the cases, others adopt a more mysterious approach. Overall, the brutality and bluntness of this show make it a must-watch for fans of true-crime docu-series. You can watch this series here.
8. The Innocent Man (2018)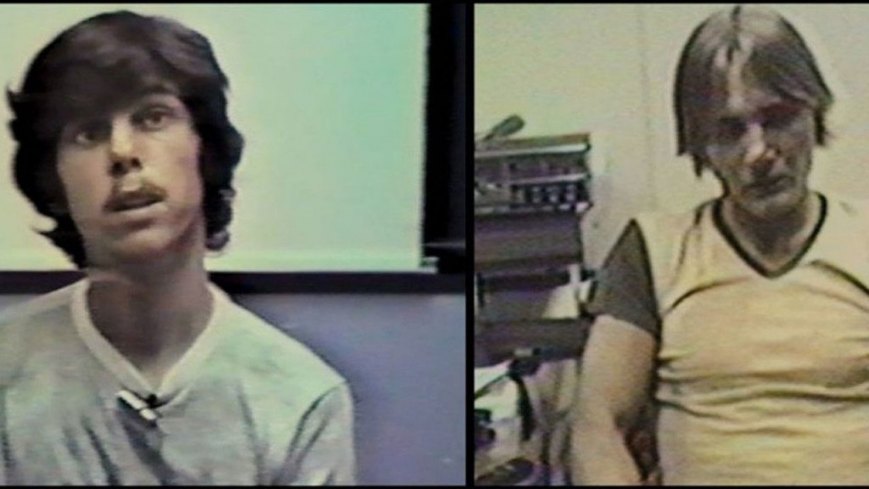 'The Innocent Man', an American true crime documentary television series, first aired on Netflix on December 14, 2018. It is an adaptation of John Grisham's non-fiction book, 'The Innocent Man: Murder and Injustice in a Small Town' written in 2006. The first season comprises 6 episodes and chronicles the strange events surrounding two murder cases in Ada, Oklahoma, committed between 1982 and 1984. For some reasons, the offenders Ron Williamson, Dennis Fritz, Tommy Ward, and Karl Fontenot, had given false confessions. And the documentary explores just that, which raises many more interesting questions. You can watch this series here.
7. Wormwood (2017)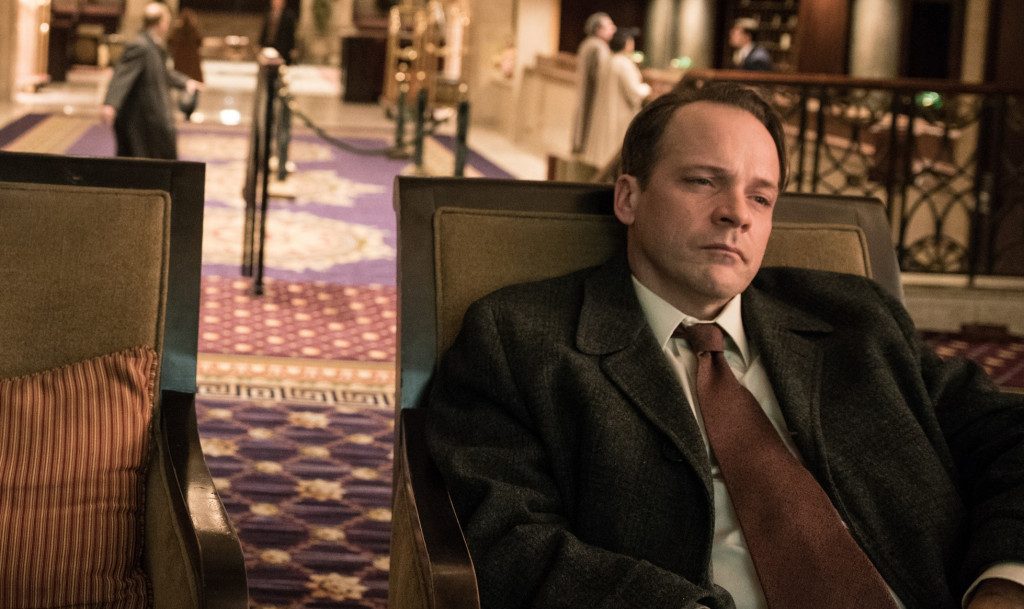 Wormwood, which premiered on Netflix on December 15, 2018, is a 6-episode docu-series that follows the life of the American biological warfare scientist and CIA official, Frank Olson, who mysteriously died in 1953. He was suspected to have participated in a government biological warfare program (Project MKUltra), without his knowledge. The story is narrated by his son Eric Olson. After Frank was dosed with LSD by his CIA head as part of the project, he reportedly committed suicide by throwing himself from a hotel room window, 9 days post the incident. However, new shreds of evidence and follow-up investigations suggested that it might actually have been murder. As per director Errol Morris, "What Wormwood tries to do is tell a story about how we know what we know and how reliable is that knowledge." You can watch this series here.
6. Shadow of Truth (2016)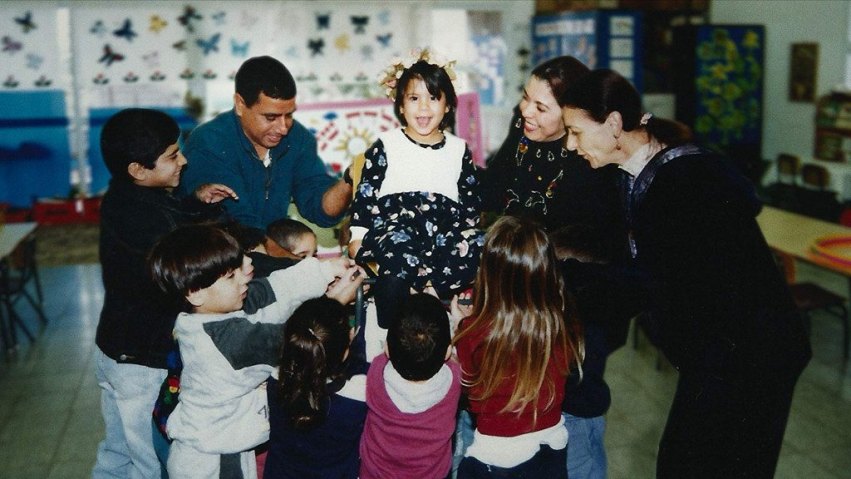 The Israeli true-crime series, 'Shadow of Truth' originally premiered on the Israeli channel HOT8 in March 2016. It was later released for the international audience on January 27, 2017, by Netflix. This award-winning documentary is about the murder of the 13-year-old girl Tair Rada, whose body was discovered in her school bathroom. Further investigations led to the arrest and trial of Ukrainian migrant Roman Zadorov, who was employed at the school.
Each episode of this 4-part series explores a different aspect of the case: episode 1 deals with the version of the police and prosecution, according to which Zadorov is guilty; episode 2 focuses on Zadorov's defense team. the next episode explores the social-media theory that Tair's classmates were the real culprits; episode 4 details the testimony of a man who claims that his ex had confessed about the murder on the day of the incident. Giving a real-time view into the flaws of the judicial system, 'Shadow of Truth' had received wide critical acclaim upon its release. You can watch this series here.
5. The Ted Bundy Tapes (2019)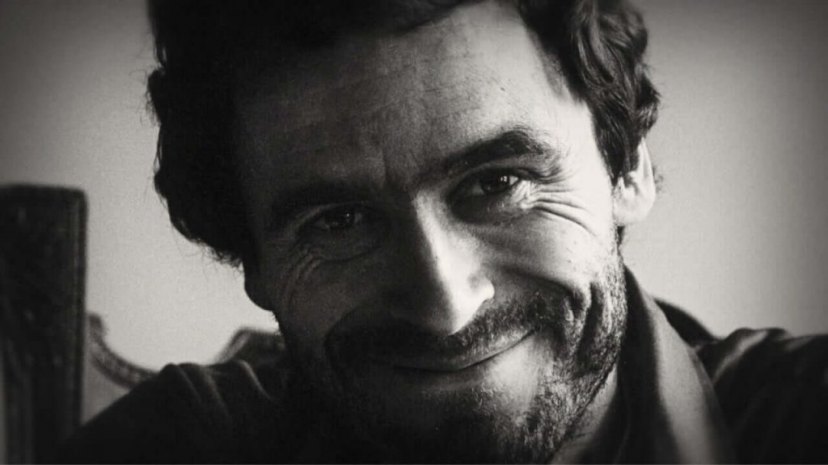 Another docu-series that created quite a stir in social media is the Netflix Original, 'Conversations with a Killer: The Ted Bundy Tapes', which was released on January 24, 2018. This 4-part series brings to the small screen for the first time over 100 hours of interviews and archival footage of the infamous serial killer Ted Bundy. It also documents interviews with his family, witnesses, relatives, friends, surviving victims, and the law enforcement members who had worked on his case. Each episode covers the life of Bundy, from his childhood to his crimes, arrests, escapes and final death. Accompanied by archival footage, police evidence, personal photos, and Stephen Michaud's 1980 death row interviews, The Ted Bundy Tapes makes for an intriguing watch. You can watch this series here.
4. The Keepers (2017)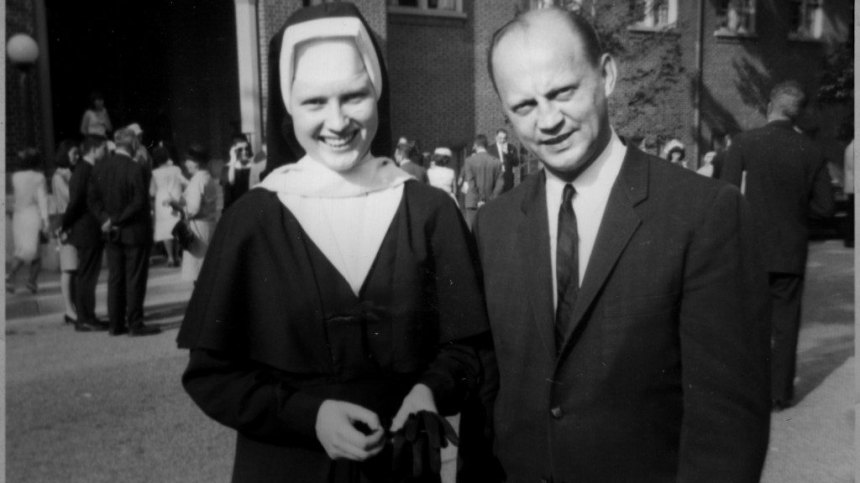 Yet another American docu-series that received wide critical acclaim and raised questions about sexual abuse within the church is the 7-episode show, 'The Keepers', which was released on Netflix on May 19, 2017. It is about the unsolved murder of Sister Cathy Cesnik, a nun who taught English and drama at Archbishop Keough High School, Baltimore. Her body was later discovered in a dumpster in the suburbs of Lansdowne and the case remains unsolved till date. As per her students, the authorities covered up the case because A. Joseph Maskell, a priest in the school, was involved. Apparently, he was guilty of sexual abuse of girl students and Cesnik came to know about it. This knowledge might have led to her final murder. Creating quite a bit of controversy upon its release, 'The Keepers' draws inspiration from riveting, real-life terror and tries to expose long-buried, harrowing secrets while narrating the story in an interesting, brilliantly assembled way. You can watch this series here.
3. Killer Women with Piers Morgan (2016)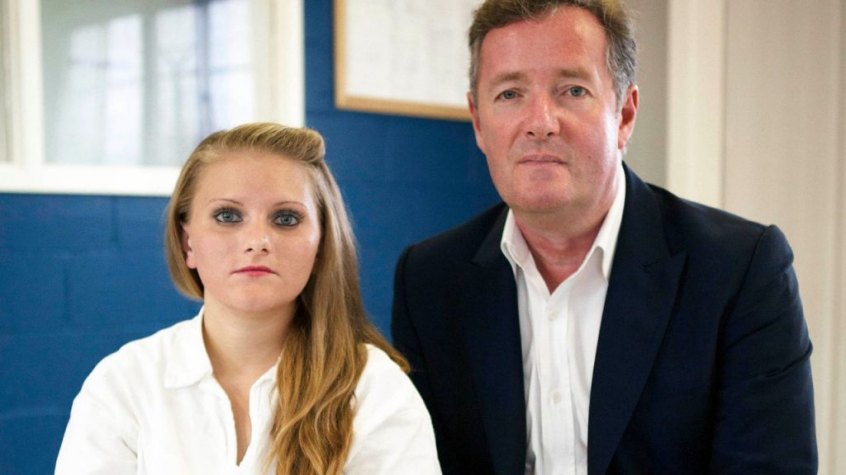 In this British documentary, journalist Piers Morgan travels to various prisons and meets with women murderers in order to understand what drove them to commit such crimes. It was first released on ITV in May 2016 and comprised two episodes. One of the offenders featured here is Erin Caffey, whose mother and two brothers were murdered in 2008 by her boyfriend Charlie Wilkinson and his friend Charles Wade. Surprisingly, after further investigations, it was discovered that Erin was the mastermind behind the murders. Another case is about Rebecca Fenton, who killed her husband so as to claim his insurance of $1 million. One more featured criminal is Amber Wright, who was involved in the murder of her 15-year-old boyfriend, along with her 16-year-old step brother, Micahel Bargo. During every interview, Morgan's sole aim is to discern what would be the motivation for these women to commit such grave crimes. You can watch this series here.
2. Nurses Who Kill (2016)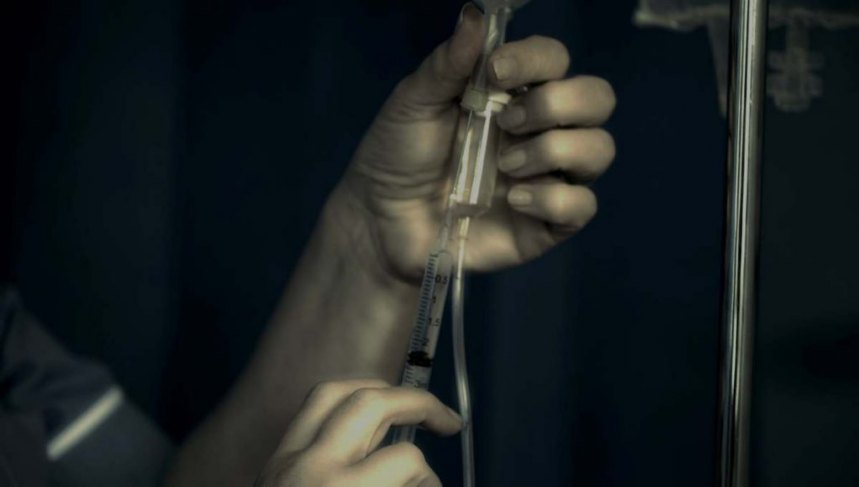 Nurses Who Kill is a British crime docu-series that documents murderers disguised as hospital caregivers. Experts, including medical, criminal, and psychological officials, try to unearth the reasons behind these nurses turning into brutal killers. One of the cases shown here is about Anne Grigg-Booth, who murdered 3 patients at a Yorkshire hospital. Malcolm Webster, who had already killed his previous wife, tried to kill yet another by using his nursing skills. Another incident focuses on Roger Dean, who when caught stealing drugs, killed 10 people by setting the hospital on fire. Megan Haines killed two elderly patients by administering high insulin doses, while Jeannie Miata adopted the same process to kill a 68-year-old Texas woman. Each episode of this series takes up one particular case like above and tries to shed further light on it. You can watch this series here.
Read More: Best Sports Documentary Movies on Netflix
1. Killer Kids (2011)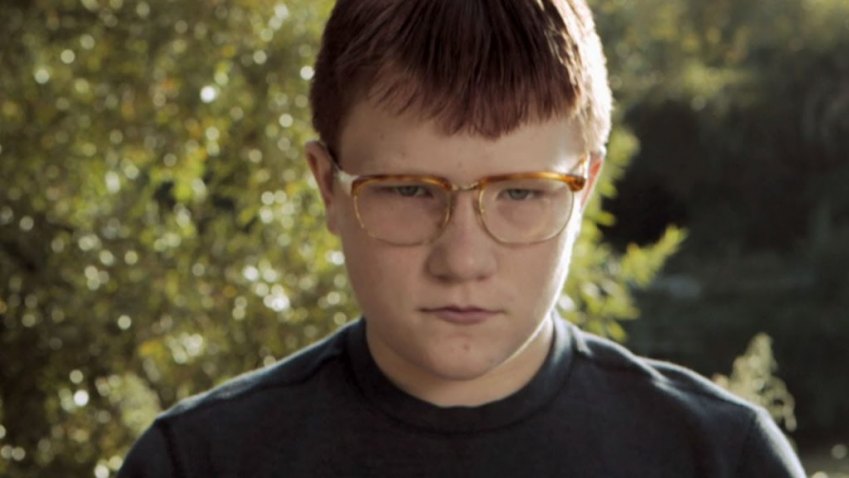 'Killer Kids', a Canadian documentary series, revolves around kids capable of committing the most ghastly murders. One occult-related crime is about 15-year-old Elyse, who was killed by three male teenagers who are members of a heavy metal band, as a sacrifice to Lucifer. Another 17-year-old young boy kills his friend over ten stolen bags of angel dust. According to him, this was under the guidance of Satan. The episodes of 'Killer Kids' document several other horrible crimes, which are committed due to psychopathic tendencies, fueled by sexual wants or hate, or because of drug abuse.
Overall, the series provides an in-depth analysis of these kids who are capable of murder. Follow-up investigations prove that the motives and methods behind these actions can vary from individual to individual. The show adopts a format of accounts from first-hand witnesses and psychological investigation to probe into the reasons behind such crimes. You can watch this series here.
Read More: Best Music Documentaries on Netflix