HBO's 'The Idol' is a drama series that explores the music industry and celebrity culture through the story of Jocelyn, a young pop star trying to further her music career. In the series, Dyanne's story almost parallels Jocelyn's as the former tries to establish her musical career. The lives of both women take an unexpected turn when they meet Tedros, a self-help guru and modern-day cult leader. As Jocelyn and Tedros face their own troubles, Dyanne's career crashes and burns. Hence, viewers must be wondering what happens to Jennie's Dyanne at the end of 'The Idol' season 1. SPOILERS AHEAD!
Jocelyn Sidetracks Dyanne
Dyanne is introduced in the first episode of 'The Idol,' with singer-songwriter Jennie (credited as Jennie Ruby Jane) playing the role. She is a backup dancer for pop star Jocelyn, who is involved with the video shoot for Jocelyn's upcoming single. Jocelyn and Dyanne share a friendly relationship, and Dyanne takes Jocelyn to Tedros' club. Tedros and Jocelyn start a tumultuous romance while Dyanne progresses in her career. Jocelyn has a meltdown during the music video shoot, leading Nikki to use Dyanne's voice to retool the song. Nikki is impressed with Dyanne's talent and offers her a record deal with her label. However, Nikki wants to use "World Class Sinner," a song crafted by Jocelyn, as Dyanne's first single, which will launch her career. Dyanne refused to agree to the terms before checking with Jocelyn.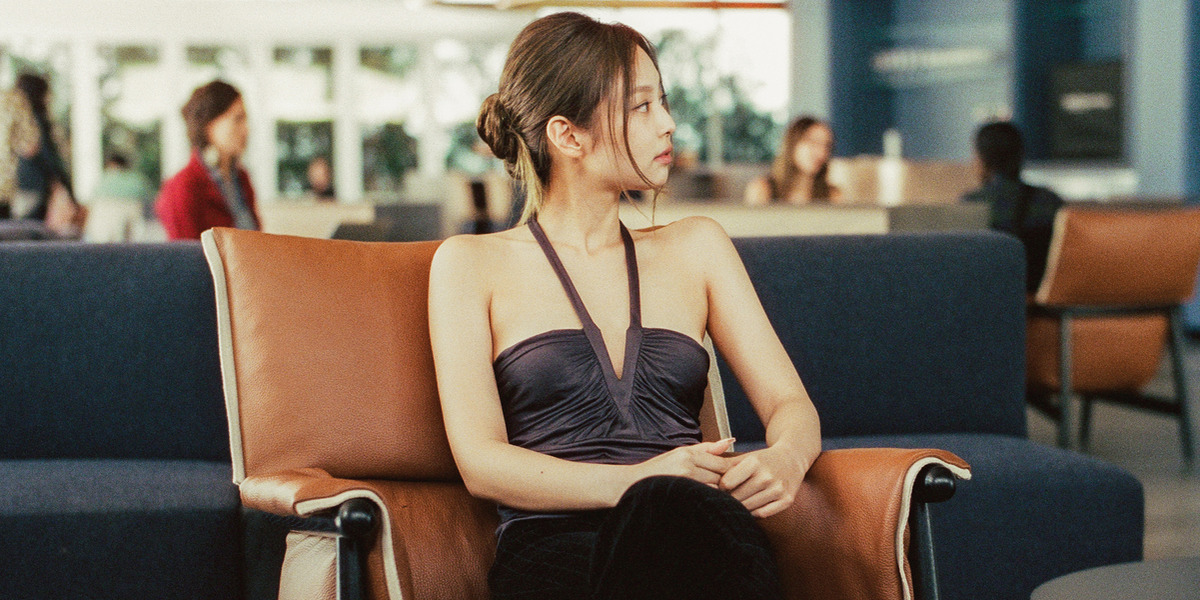 When Dyanne arrives at Jocelyn's mansion to discuss the situation, Jocelyn learns that Dyanne has romantic feelings for Tedros. Moreover, she took Jocelyn to Tedros' club on Tedros' orders. However, Jocelyn agrees to let Dyanne use the song to launch her career. In the season 1 finale, Jocelyn's personality takes a drastic turn once she finds the inspiration to further her career and delivers hit songs. She wrestles back control over her house and kicks Tedros out of her life. Moreover, Dyanne also faces Jocelyn's wrath when Nikki reveals they will not use the song because of legal concerns. As a result, Dyanne realizes that Jocelyn has screwed her over.
Ultimately, Dyanne finds herself back where she started. Dyanne aspires to be a pop star like Jocelyn. She is a follower of Tedros, who falls for his empty promises to make her a star. Her connection to Jocelyn kick-starts the show's events and her career. Eventually, Dyanne secures a record deal but not without going behind Jocelyn's back and accepting Nikki's offer to complete Jocelyn's song. As a result, Jocelyn likely sees Dyanne as a threat to her career.
The season 1 finale proves that Jocelyn had been making calculated moves all along and was always in control of her narrative. Hence, she might have allowed Dyanne to use her song. Meanwhile, she knew the legal loopholes she could use to dent Dyanne's career even before it commenced. With Jocelyn elevating her music game, Nikki does not want to hurt their professional relationship, as it could hurt her label. Therefore, Nikki must align with Jocelyn, meaning she must distance herself from Dyanne.
In the end, Dyanne loses the opportunity of a lifetime to launch herself into stardom with a prerecorded hit song. Consequently, Dyanne's ending sets her up as a major antagonist who could work against Jocelyn and threaten the latter's "iconic" status in a potential second season. Since Dyanne and Jocelyn both come from the Tedros school of torture, they might be on a similar path, which is bound to collide, leading to a new conflict in the second season. However, whether Dyanne manages to bounce back from the upset of the season 1 finale remains to be seen.
Read More: The Idol Ending, Explained