If there's one thing absolutely nobody can deny, it's that Bran Ferren is a man of many hats — whether it be art, design, engineering, innovation, science, or technology, he's interested in it all. This much is actually something he himself made clear during his brief feature on HBO's 'Downey's Dream Cars,' wherein Robert Downey Jr. openly deemed him a true "futurist" in every sense. So now, if you simply wish to learn more about this incredible entrepreneur — with a particular focus on his background, career trajectory, as well as net worth — we've got the details for you.
How Did Bran Ferren Earn His Money?
Born on January 16, 1953, as an only child of artists Rae Tonkel Ferren and John Ferren, Bran admittedly grew up under the best possible circumstances to eventually develop worldview thinking. After all, not only was he surrounded by creative parents plus analytical uncles — one served as the Flight Test Director for North American Aviation (Roxkweell) while another was a recording engineer for Columbia Records — but he also attended great schools. The New Yorker was initially enrolled in an elementary institute for gifted students before studying in Lebanon for a year due to his father's work, and then he graduated from East Hampton High School.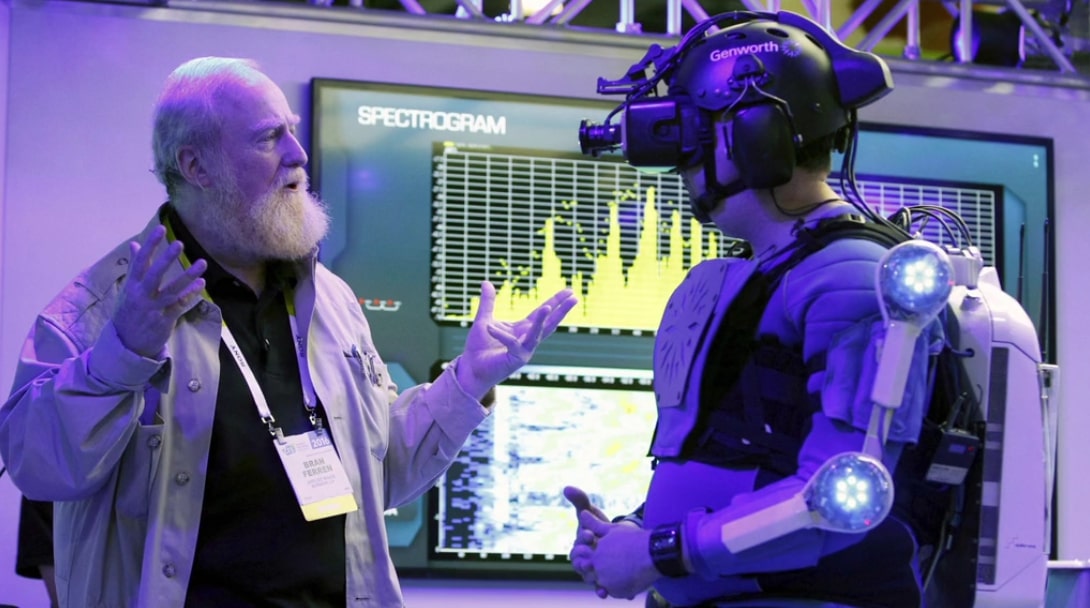 However, by this point, Bran had already established his first design-engineering company called Synchronetics (1968), just to soon find himself at the Massachusetts Institute of Technology. Though in a strange turn of events, the youngster left the renowned academy for good to follow his entrepreneurial passions instead of completing his education like many others would have. Yet this decision worked out perfectly for him as he quickly managed to pioneer visual effects in such a manner he was working in film entertainment and arena concerts alike before he even turned 21.
Then came Associates & Ferren, a visual effects company Bran launched stemming from his experiences at the age of 25 in 1978 to essentially remove the boundaries between design and fun. It was under the banner of this organization that he actually did projects on a few Broadway plays, lights for World Tours of artists like Paul McCartney, R.E.M, Depeche Mode, as well as Pink Floyd, and directed-produced the movie 'Funny' (1992). As if all this wasn't enough, the advanced thinker also served as the lead designer, engineer, and producer of the 50-state, 16-month tour of the Bill of Rights, all the while doing his best to improve-create everyday technologies.
There's also the fact Bran catered to several industries and government officials around this time in the areas of robotics, sound-vehicle-control-optical systems, scientific research related to experimental design, 3D machines, as well as moving light fixtures. It thus comes as no surprise nearly every aspect of this was subsequently utilized in the world of entertainment too, resulting in Associates & Ferren winning an Academy Award for Science and Engineering, two Academy Awards for Technical Achievement, along with landing several other Oscar, BAFTA, as well as Emmy nominations.
The truth is Walt Disney Company actually acquired Associates & Ferren in 1993, resulting in Bran's position going straight from Founder-President to President of Creative Technology and R&D. Nevertheless, it appears as if the architect was utterly okay with this shift since he stayed in the organization for nearly a decade prior to resigning in 2001 to focus on his new venture, Applied Minds. Described as a "Willy Wonka and the Chocolate Factory" for geeks, this firm invents, designs, prototypes, and creates high-technology products and services for all kinds of consumers, meaning they're not limited to anything in any way, shape, or form.
Bran Ferren's Net Worth
With Applied Minds' continuous original work, spin-off technology companies, collaborations with multinationals as well as much more, it's undeniable that Bran is thriving at the moment. This is because he currently serves as its Chief Creative Officer and Co-chairman, meaning he provides his expertise to various departments, all the while leading several important projects too. Then comes the fact he has had an extensive public speaking career, has appeared in several television specials as an expert, has authored articles for numerous publications, and has more than 500 patents under his name.
So, when all this gets combined with Bran's passion for photography, creative collaborations, public standing, scientific knick-knack collection, assets, and lifestyle, it is estimated this architectural designer, artist, engineer, entrepreneur, inventor, lighting and sound designer, lecturer, photographer, scientist, technologist, vehicle designer, and visual effects artist's net worth is over $10 million.
Read More: Chris Mazzilli Net Worth: How Rich is Gotham Comedy Club Founder?