While Netflix's 'Buying Beverly Hills' mainly revolves around the brokers from The Agency, it also introduces us to several other big names from the Californian as well as the global real estate industry. Amongst them in the original occu-soap's first installment was actually none other than luxurious East-meets-West developer Duangpatra "Dang" Bodiratnangkura.
While on the show, Dang showed Mauricio Umansky and Farrah Brittany her masterpiece, a jaw-dropping house in Bel-Air shaped like an airplane propeller. Needless to say, everyone (including us!) could not help but be impressed by her sheer hard work, grit, and innovation. So now, if you wish to learn more about her professional trajectory and wealth, in particular, we've got you covered.
How Did Dang Bodiratnangkura Earn Her Money?
Originally from Bangkok, Thailand, Dang Bodiratnangkura hails from quite an influential family of builders, hotel owners, and textile manufacturers. Her great-grandfather was Lert Sreshthaputra, AKA Nai Lert, who is largely regarded as the nation's first-ever developer-investor to genuinely help preserve their capital city's environment. It thus comes as no surprise he's been a crucial part of every family member's life, and that's likely why Dang got married on December 14, 2019, to Olympic Figure Skater Evan Lysacek at the Nai Lert Park Heritage Home. This 20th-century estate just so also happens to be part of her family's portfolio — it's more than just a museum.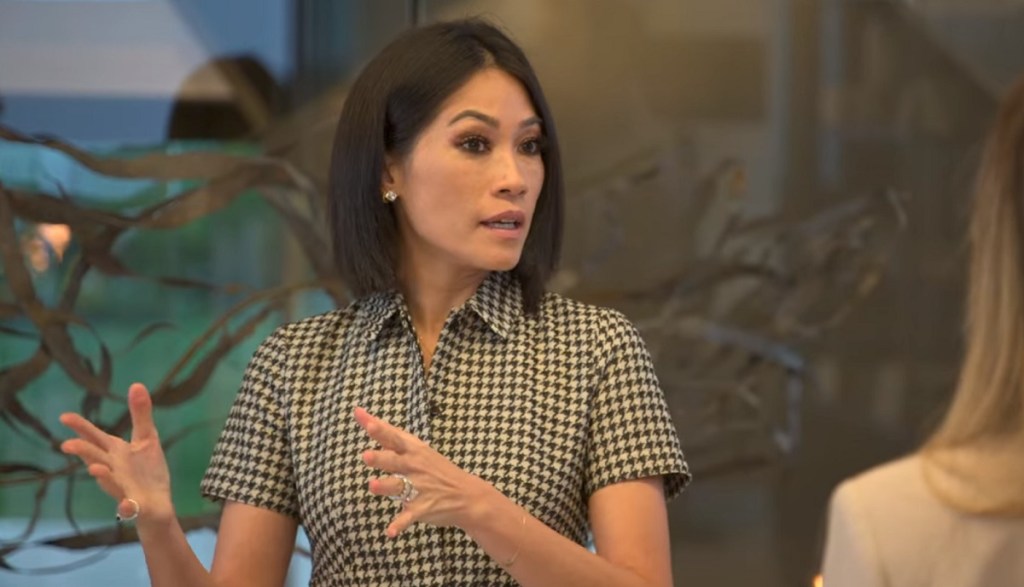 Coming to her professional life, it seems like Dang has decided to continue her great-grandfather's legacy. In other words, she, too, is a real estate developer-investor who has garnered much respect within the industry; the only difference is that she's primarily based in California. Dang reportedly started off by handling a few small properties, but she quickly grew in terms of both experience and style to be a part of some of the biggest, most luxurious projects in the state. Her property on Orum Road, Los Angeles, California, which appears in the Netflix production, has also helped her gain much fame. After all, the home has been featured in many reputed publications like Los Angeles Times.
Dang Bodiratnangkura's Net Worth
In order to get an estimate of Dang's wealth, we must consider the various aspects of her work and how much she might be earning from the same each year. Most top real estate developers in California earn about $120,000 per year, but she also owns her company that supervises all her projects. A person of her caliber might earn about $450,000 annually through a similar entrepreneurial position. Considering all these factors and keeping the real estate developer's exceptional work in mind, we estimate Dang Bodiratnangkura's net worth to be around $3.5 million.
Read More: Is Buying Beverly Hills Scripted or Real?