Season 10 episode 6 of Hallmark's 'When Calls the Heart' is titled 'The Heart of the Problem,' and true to its name, it depicts how Hope Valley residents gradually learn that a little bit of heart can solve all their problems. On the one hand, the children are at loggerheads with the tourists in town over access to the hot springs, so they turn to Lucas and Elizabeth for a solution. Meanwhile, Rosemary grapples with painful memories of her mother, making Lee and her friends worried about her welfare.
The Canfields prepare to host a community event to lighten the atmosphere, leading to several interesting and unexpected outcomes. Furthermore, Bill experiences a strange attachment to Madeline, yet she seems to be hiding some dark secrets. With so much happening in the lives of the Hope Valley townsfolk, many of you may be eager to learn if they eventually find what their hearts seek. In that case, here's everything you need to know about 'When Calls the Heart' season 10 episode 6! SPOILERS AHEAD.
When Calls the Heart Season 10 Episode 6 Recap
In 'The Heart of the Problem,' Allie, Angela, Cooper, and Toby feel disheartened when the tourists refuse to share the hot springs with them. In the meantime, the Coulters are still debating what to name their baby daughter, but Lee's quirky suggestions do not amuse his wife. Following Bill selling his land to her, Madeline surprisingly seems to be in a hurry, and when he hands over the sales deed to her and offers to repair the house, she insists on getting the documents checked by her late husband's lawyers.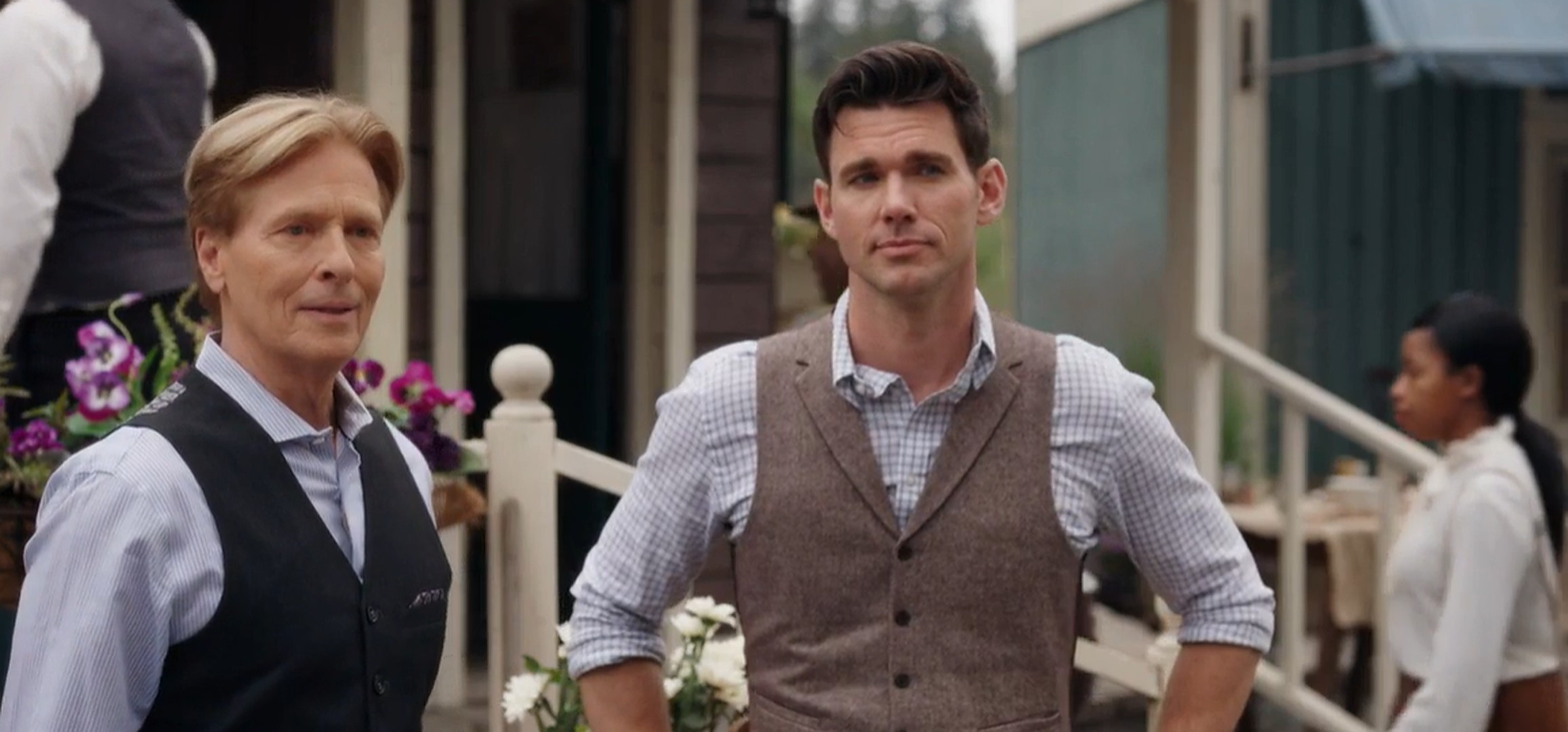 On the other end of town, Nathan visits the neighboring Eagle Creek and is shocked to see the town's deplorable state, just as Harry, the young bandit, had described. The latter shares that one day, some representatives of Union City Holdings suddenly came and purchased farmland from his father. Soon, the river in their town mysteriously dried up, leading to severe economic crisis and the pastor abandoning Eagle Creek. Unbeknownst to Nathan and Harry, Madeline somehow overhears their conversation and reacts like she has some connection to the same.
Given the cafe's decent profits, Minnie and Joseph give back to the community by hosting a barbecue dinner, representing their St. Louis culture. Not just that, they even hold a fun competition to choose whose family sauce recipe is the best. When Joseph goes to invite Henry, he happily agrees and even ends up attending the event, much to everyone's pleasant surprise. Nathan notices Bill's growing affinity with Madeline and deduces the mayor likes her. Thus, he advises him to let go of his apprehensions and give his feelings a chance.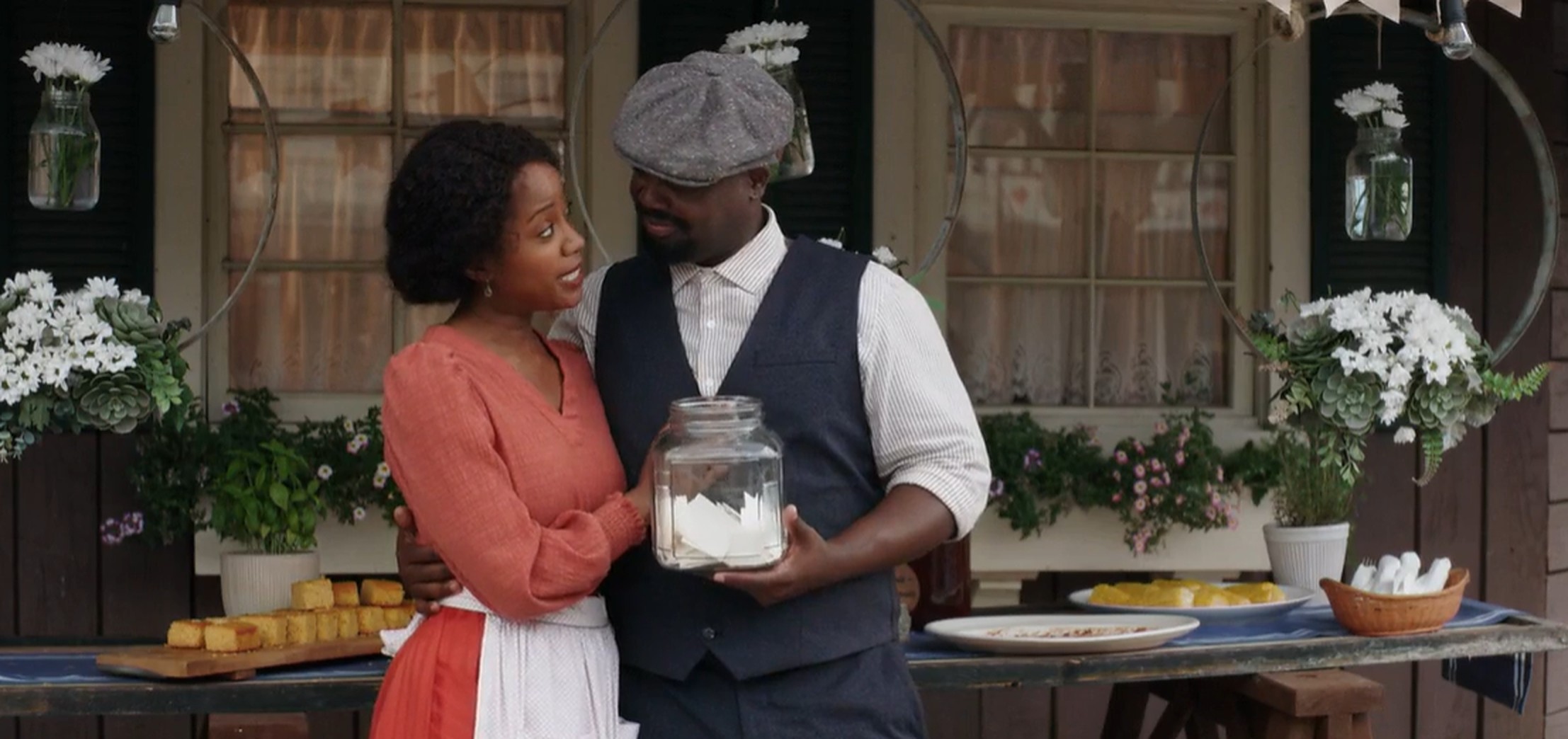 Consequently, Bill asks Madeline and Jamie to attend the barbecue dinner with him, yet she suddenly behaves distantly. Not only that, despite purchasing the land she wanted, she shockingly tells her son that they must return home despite his request to stay back in Hope Valley. Nevertheless, Madeline seemingly has a change of heart and eventually attends the community event, much to Jamie and Bill's delight. Surprisingly, even Nathan musters up the courage and asks Faith for a dance, which she happily accepts. As expected, Minnie and Joseph's barbecue dinner is a success and brings everyone closer than ever.
When Calls the Heart Season 10 Episode 6 Ending: What Happened to Rosemary's Mother?
Despite having her hands and heart complete with her newborn daughter, Rosemary seems distracted and feels lost. Moreover, when she visits the Mercantile and hears a particular tune playing while browsing the music boxes, she is taken aback and leaves in a hurry. Elizabeth quickly notices this and worries about Rosemary's mental health, fearing she is suffering internally from the thoughts she doesn't express. However, the new mother can no longer hold it and breaks down before Faith during a routine checkup.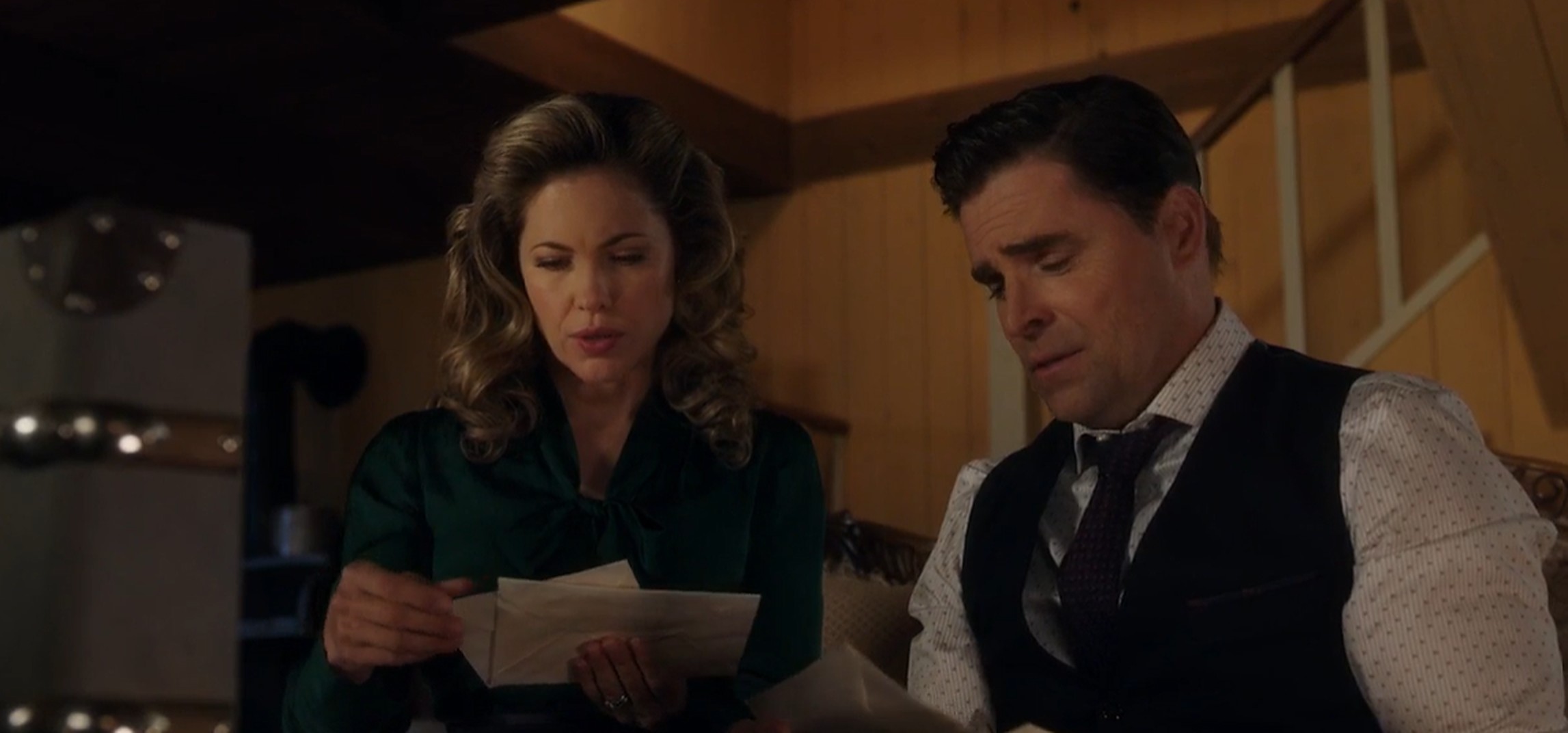 Rosemary confesses to Faith that she deeply misses her mother, Goldy, who left when she was barely five. She never got a chance to know her, and later, when she turned eighteen, she learned her mother had passed away. Hence, Rosemary constantly questions why her mother left without a word and why she is feeling such longing for someone she barely knows. Faith then explains that she is experiencing grief about her mother's death and should look for some memory or object connected to her to seek solace.
Rosemary desperately looks for something of her mother's to find comfort, and her increasing stress worries Elizabeth and Lee. Luckily, he uses his presence of mind and asks Joseph about a trunk he had asked him to discard. The pastor incidentally has held on to the box, which actually belongs to Rosemary's mother. When Lee brings it back and encourages his wife to open it, she finds her mother's letters and old pictures, finally finding the comfort she seeks.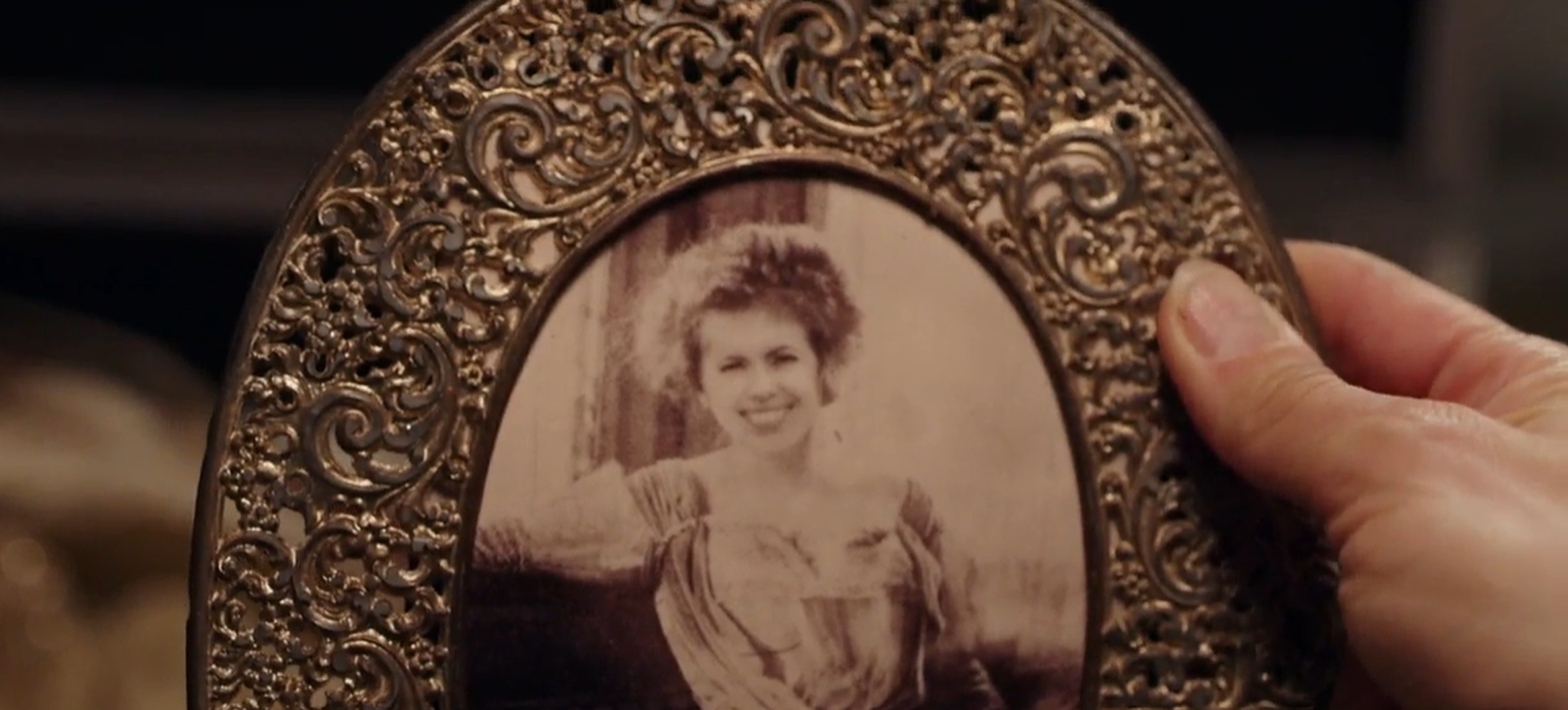 Later, Rosemary shares with Elizabeth about her childhood — she was five when her parents separated, and her father received her custody due to the lack of legal provisions. As a result, her mother was disallowed to see her anymore, forcing her to stay away from her daughter against her wishes. Still, she wrote Rosemary a letter on each birthday till she died, but her father never gave it to her to protect her from emotional trauma.
Thankfully, Rosemary goes through the letters and realizes that her mother loved her deeply and never abandoned her. Consequently, she finds strength and assurance in her mother's words and belongings and feels better instantly. Rosemary and Lee name their daughter Marigold Elizabeth Coulter, AKA Goldy, to honor her mother's memories. She even reads one of her mother's letters to the baby, feeling more connected to her mother than ever.
Do the Tourists Agree to the Kids' Proposal?
Allie, Cooper, Angela, and Toby feel cornered by the tourists in town, as they believe the visitors hog the hot springs constantly, not letting them enjoy the spot anymore. Since they are the ones who discovered the hot springs, the kids feel they, too, have a right to spend time there, but most of the adult tourists, especially Mr. Mitchell, strongly oppose their presence. Seeing her pupils distressed, Elizabeth tries helping them, and even Lucas pitches in to support them.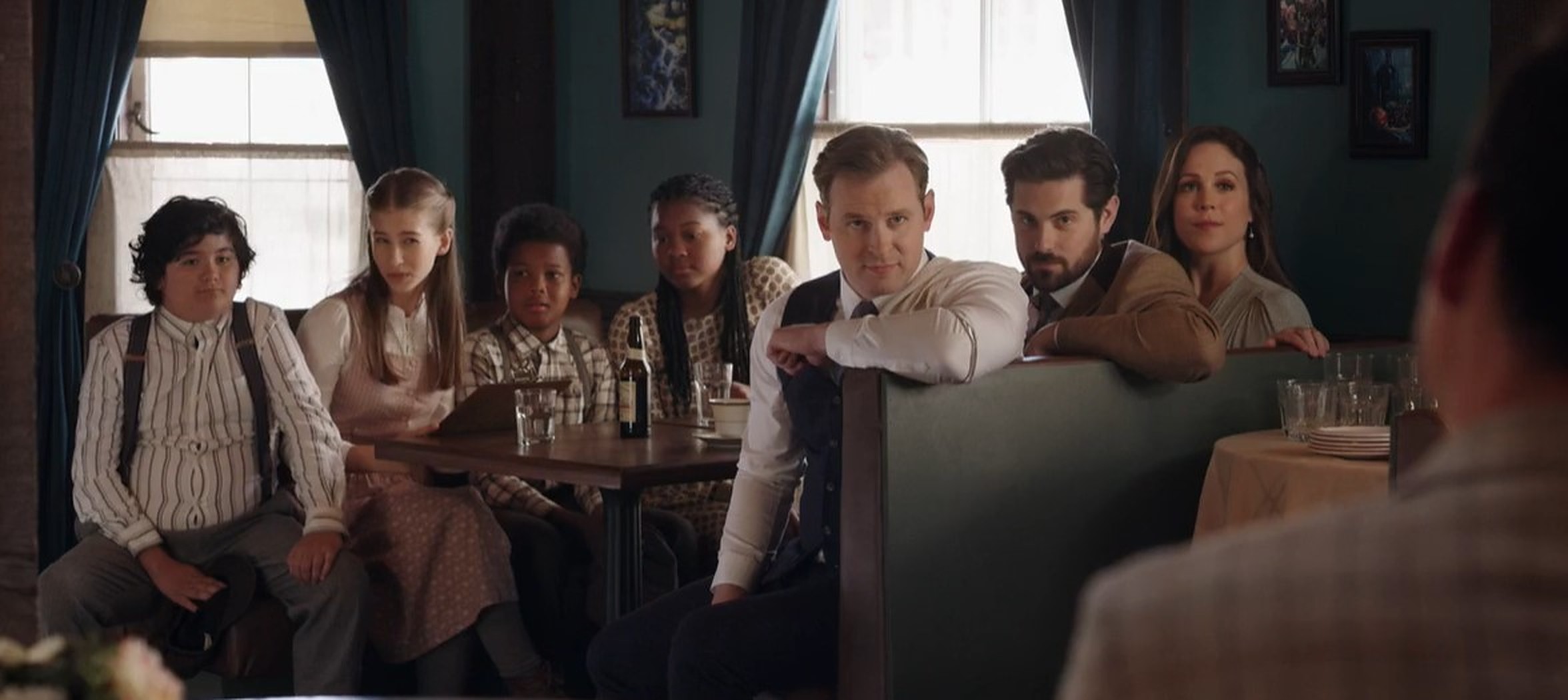 Lucas suggests the youngsters reach a compromise with the tourists by learning what they will be willing to accept in return for allowing the kids some time at the pools. Initially, the kids suggest allotting one of the two pools for the kids, but none of the tourists favor the idea. Unfortunately, Allie and her friends' efforts go in vain, and they are about to give up.
Suddenly, Mike randomly comes up with a strange solution — to offer the tourists different physical activities like calisthenics and sports to give them something to engage in apart from the hot springs. When the kids suggest this to Mr. Mitchell, who has become the tourists' representative, he surprisingly agrees with their proposal. The tourists are further impressed by participating in the games at the Canfields' barbecue event. Consequently, the kids get 2 hours daily, specifically for them to enjoy the hot springs, making them feel victorious in their campaign.
Read More: When Calls the Heart: Do Elizabeth and Lucas Get Married? Theories