NBC's 'Dateline: A Killing in Cottonwood' explores a disturbing tale of lies, deception, and murder that should've shattered a family but only brought it closer together. On May 5, 2012, 51-year-old nursing student Karen Kay Duenas was found unresponsive in a pool of her own blood on her bed by her husband of nearly 33 years, Mark Duenas. However, just a short while later, he was charged, arrested, convicted, and sentenced for her murder. Despite this, his and Karen's family stand beside him and maintain his innocence, especially their children — all sons.
Who Are Mark and Karen Duenas' Sons?
In the 33 years that Mark and Karen Duenas had been married, they'd settled down in the suburbs of Cottonwood, where they welcomed five sons into their lives; Jason, Jacob, Tyler, Troy, and Casey. They all had a significant presence in the community, considering the time they'd spent within, and in 2012, Karen lived with her husband Mark and their youngest Casey in a beautiful home. While Casey was a high school student, Jason, who lived next door with his family, was a volunteer firefighter. Thus, the latter was rushed in when their mother was found bloody.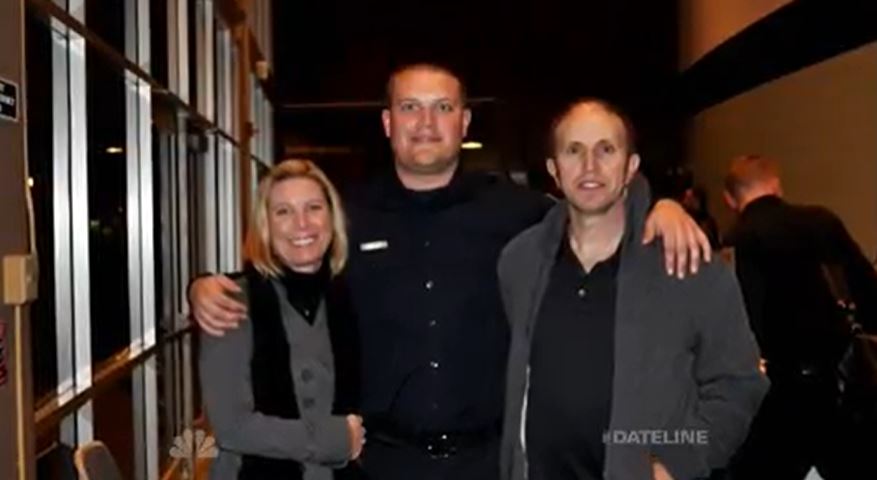 On that fateful night, Casey had arrived home at half past midnight after a late dinner and movie with friends, but since the lights were off, he merely went to bed instead of letting his mother know that he was back. Just half an hour later, though, he was shaken awake by his father and urged to go and summon Jason because their mother was severely hurt. Casey did as asked, unable to comprehend what was happening, but as soon as Jason heard the news and arrived at the scene, he knew that she was gone. He didn't want to believe it, but he knew.
In the court proceedings during their father's murder trial, the prosecutors contended that Mark had stabbed Karen to death earlier that evening and waited for their son to return in the hopes that he would follow his routine and check on his mother before going to bed. This way, Casey would have been the one to alert Mark and subsequently testify that he had no blood on him, after which it wouldn't matter if he got some while checking up on Karen. Nevertheless, Casey did testify that his father was clean, and even Jason said that he noted nothing on him.
Where Are Mark and Karen Duenas' Sons Now?
When Mark Duenas was facing scrutiny, not only were his family members and kids in court to show their support, but even Karen's loved ones came out to confirm that they believed in his innocence. Then, their sons issued a statement discussing their familial links and how Mark and Karen's union was not crumbling apart despite his out-of-state affair. "We were aware of this relationship, including our mother, while she was not thrilled about it, our parents were still very much in love," it read, in part. "Our dad is a caring, loving man that was deeply in love with our mother and misses her every day, just as we all do."
As for where they are today, from what we can tell, the Duenas' sold their childhood house and moved away from that neighborhood to start afresh. With that said, Jason, Tyler, and Troy all continue to reside in California, whereas Casey now dwells in Hawaii. We do not know much about Jason, but we know that Tyler works as a financial advisor and is happily married to Tina, with whom he shares two children. As for Troy, he seems to be in a blissful relationship with Lindsay Davis. Casey, on the other hand, is an information technology recruiter at TEKsystems in Honolulu County.
Read More: How Did Karen Kay Duenas Die?