FX's 'The Most Dangerous Animal Of All' centers on one of the most intriguing serial killer cases that fascinates several crime buffs to this date: that of the Zodiac Killer. The Zodiac Killer is reported to have killed at least five people, but his identity remains unknown even today.
The Zodiac Killer is also infamous for having sent multiple taunting letters to various newspapers, some of which included coded messages on how to find him. FX's docuseries is based on a non-fiction book of the same name written by Gary Loyd Stewart and Susan Mustafa. The former believed that his biological father was the infamous Zodiac Killer.
Stewart painstakingly investigated his suspicion and his research is depicted in the first two episodes of the documentary series. His work presented a compelling argument regarding the theory of his father being the Zodiac killer. However, the theory was debunked soon after the book's release and it was concluded that his work was marred by personal bias. The latter half of 'The Most Dangerous Animal of All' presents how his theory was debunked.
Who Was David Toschi? Is he Still Alive?
David Toschi was one of the central investigators working on the Zodiac Killer case. Naturally, he is depicted on the FX docu-series with notable attention. Toschi spent nine years on the case. However, he was removed from the investigation when it was found out that he sent several letters to a newspaper, under a false name, praising his own work.
Apart from being involved in the Zodiac Killer case, Toschi became prominent for his vibrant dressing style. In fact, it was his unique personality that made Toschi a colorful figure in the San Francisco Police Department even before he was a part of the Zodiac Killer investigation. For instance, for the 1968 film, 'Bullitt,' Steve McQueen took inspiration from the way Toschi holstered his gun. Being involved in the Zodiac Killer case made Toschi even more prominent. Mark Ruffalo played Toschi for the 2007 movie, 'Zodiac.'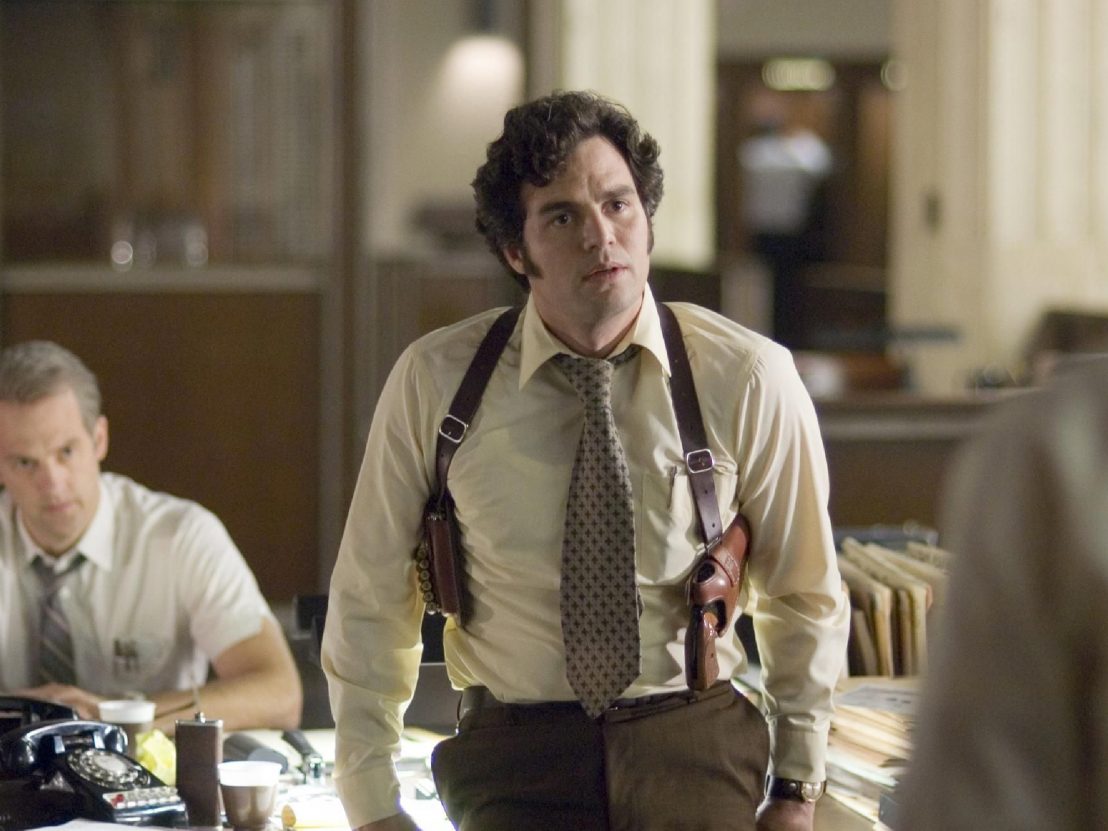 Toschi was born on July 11, 1931 in San Francisco and attended Galileo High School. Soon after graduation, Toschi joined the US Army and spent about a year in Korea. After serving the military, Toschi joined the San Francisco Police Department in 1953. Toschi worked in the homicide division from 1966 to 1978. Moreover, he was also a part of the team that investigated the Zebra murders.
Toschi married Carol Bacigalupi in 1957 and the couple has three daughters. Unfortunately, at the age of 86, Toschi passed away on January 6, 2018. He was suffering from pneumonia and cardiac issues which eventually led to his death. Despite the fake letter incident, Toschi is known for his honest police work. Sources close to him also praise how he cared for the victims much more than finding the Zodiac killer.