Thanks to Netflix's 'The Hatchet Wielding Hitchhiker,' the public interest in Kai Lawrence, AKA Caleb Lawrence McGillivary. The hitchhiker gained much fame after apparently saving a woman from an intoxicated driver. The interview he gave to Jessob Reisback following the incident made him an internet sensation. While Kai claimed that he had no family and did not have a last name, the Hatchet Wielding Hitchhiker's family members soon learned about his whereabouts. In the documentary, we get to meet Shirley, Kai's mother, who shares her perspective of what the hitchhiker's childhood was like. If you are eager to learn more about her current whereabouts, here is what we know about the same!
Who is Shirley?
It was on September 3, 1988, that Shirley, along with her then-husband Gil McGillivary, welcomed their son Caleb/Kai into the world. However, when their son was just 4, the couple divorced, and Kai often spent time at his mother's house. Talking about her son's claims of being locked up as a child, Shirley claimed that it was never as severe as he made it out to be. She elaborated that while she did sometimes keep Kai in his room, she never did completely "lock him in a room."
According to Shirley, she would "stop the ability of him[Kai] getting out of the room too early." This was apparently to keep a young Kai safe as he tended to get into things that might harm him physically. She stated that it was because her son was a "free spirit" who would often wake up earlier than her. Hence, as a responsible parent, she claimed to have taken the decision to keep Kai in his room, but this happened for a short period of time.
In the documentary, Shirley shared that Caleb apparently might have had ADHD, something that his father has claimed to be factually correct. However, Shirley has never agreed to the latter statement but does acknowledge that her son may have had some issues that may have led to his actions as a child and adult. In May 2013, when Kai was accused of murder, Shirley stated that she had not been in contact with her son since the fall of 2012. However, she was vocal about her support for her son and stated that his family would always be by his side.
Where is Shirley Now?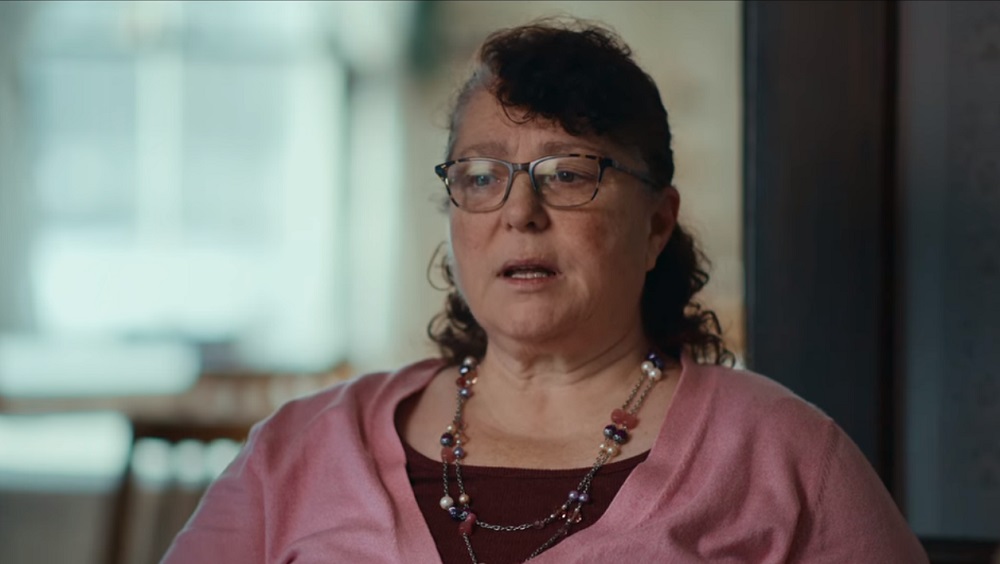 As of writing, Shirley seemingly lives in Saint Paul, Alberta. Her recent appearance in the Netflix series shed light on much of Kai's childhood, where she addressed some of the controversial claims that the popular hitchhiker made over the years. According to Shirley, her son's troubles are a result of his trusting nature, and he tends to put his trust in the wrong people. She has stated that she wishes to meet her son and has told him the same. However, Kai has apparently not yet consented to see her at New Jersey State Prison in Trenton, New Jersey, where he is presently serving his sentence.
Read More: Kai Lawrence Now: Where is the Hatchet Wielding Hitchhiker Today?