In August 2015, Jason Corbett was found beaten to death in his Davidson County, North Carolina, home. The gruesome nature of the killing left the local community shocked, and the police launched a full-blown investigation into finding out the truth. Although Jason's wife Molly Martens-Corbett and her father, Tom Martens, claimed to have killed him in self-defense, authorities soon found evidence that seemed to contradict their claim. Investigation Discovery's 'Deadly Women: Kiss Then Kill' delves deep into this case and portrays Molly's life after Jason's death. Let's find out where Molly Martens-Corbett is now, shall we?
Who Is Molly Martens-Corbett?
Prior to her marriage to Jason Corbett, Molly was hired as a nanny to take care of his two small children as his first wife had passed away. With Molly involved in his children's everyday life, the two began forming a connection and finally started dating. In 2011, the couple exchanged marriage vows and appeared to be extremely happy with each other. They even moved to their new home in Davidson County, North Carolina, and settled down for what friends and family believed to be a blissful life.
Unfortunately, the truth was far from it, and on August 2, 2015, officers in Davidson County received a 911 call which brought them to the Corbett residence. Upon their arrival, they found Jason dead in the bedroom with visible injuries to his head. An autopsy later confirmed that Jason was beaten to death and had suffered hemorrhages and skull fractures due to being hit in the head multiple times. He also had injuries on the other parts of his body, while the blunt force trauma to his head resulted in several abrasions, lacerations, and contusions.
In the 911 call, Molly's father, Tom Martens, confessed that he might have killed Jason. When the police arrived on the scene, they found Molly and Tom, who claimed they killed Jason in self-defense. Tom went on to say how he was spending the night at their home when he heard a commotion coming from Molly's bedroom. Arming himself with an aluminum baseball bat, he went up to her room and found Jason allegedly choking her. That is when he decided to attack Jason to save his daughter's life. Molly even claimed to have attacked Jason with a brick.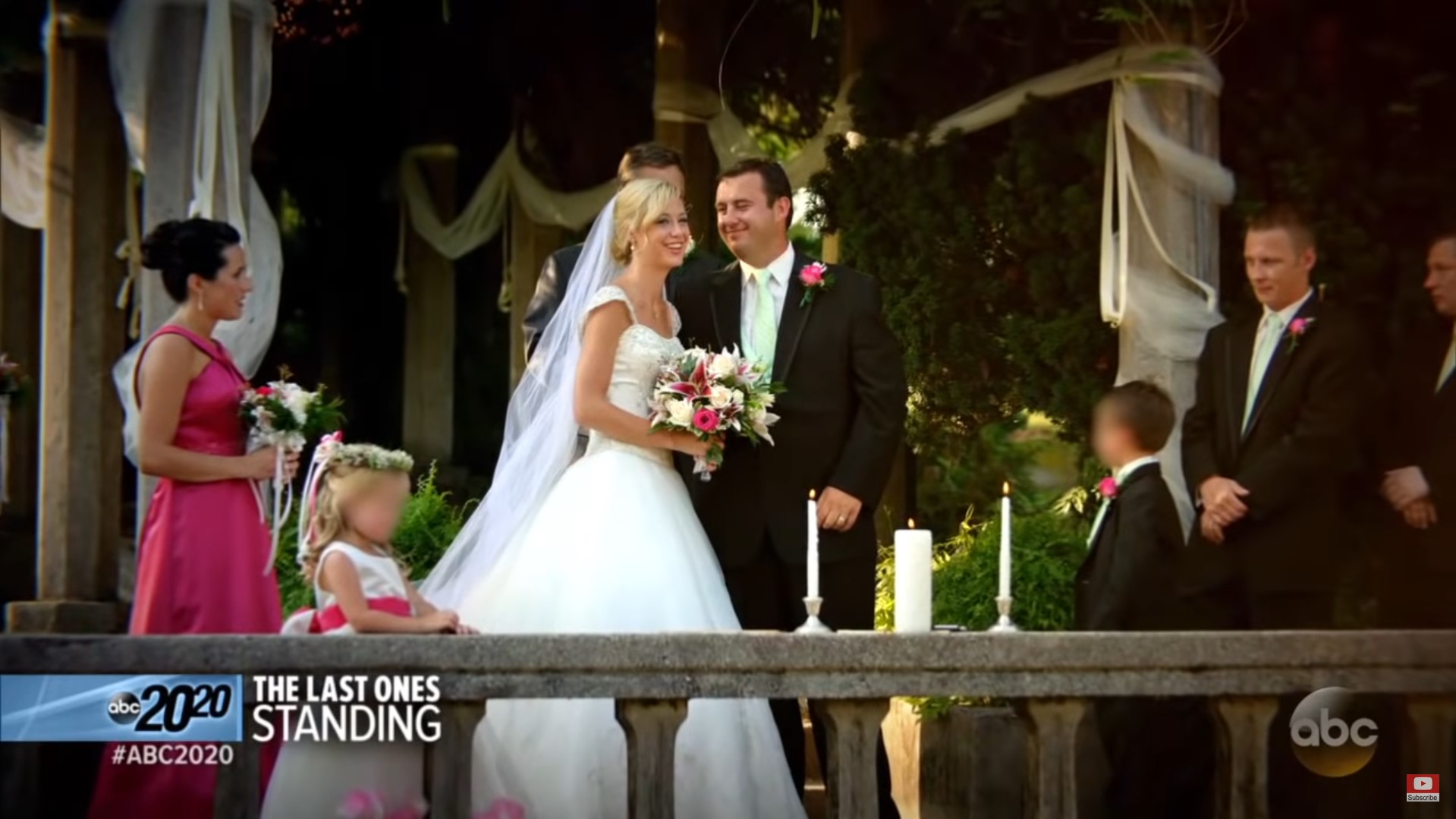 However, evidence hinted otherwise. For starters, the blood splatter on the wall told the police that Jason was hit when he was down, which contradicted Tom's statement. Furthermore, although Tom and Molly's clothes had stains on them, neither of them seemed to be injured in the least bit. Additionally, according to authorities, splatters on Tom's shorts indicated that he was standing over the victim when he hit him.
Molly claimed that she and Jason had a violent relationship, and he was abusive towards her. However, when authorities tried to verify her claim, they were told that Molly was the one who used to lose her temper often. Furthermore, officers found that Jason was planning to take the kids back to Ireland without Molly, which might have sparked an altercation between the two. Ultimately, a few months after the murder, Molly and her father were charged with murder.
Where is Molly Martens-Corbett Now?
When Molly and her father were put on trial in July 2017, the prosecution could not provide any fingerprints or DNA evidence from the murder weapons. However, the prosecution built their case on the blood splatter theory and even claimed that Molly and Tom killed her husband as she wanted his life insurance money and the custody of his kids. Finally, both were convicted of second-degree murder and were sentenced to 20-25 years in prison.
They kept appealing their conviction on the claim that substantial evidence was left out during the trial. Molly and Tom's lawyers claimed that the court had left out the children's testimony which said that Jason was abusive towards them. Moreover, the splatters on the clothes that the prosecution based their case on were never confirmed to be blood. Thus, finally, in 2020, a North Carolina Appeals Court overturned their conviction and granted them a retrial. This decision was further affirmed by the North Carolina Supreme Court in 2021, who even released both Molly and Tom in April 2021 on bond.
Since then, there have been numerous developments to the case, including the Corbett family claiming that the Davidson County District Attorney will go for a plea deal and not a retrial. However, in July 2021, reports claimed that a retrial is expected to occur next year, and this time, Tom and Molly would be tried separately. Additionally, Jason's daughter, Sarah Corbett, has spoken out publicly against Molly and said, "Molly Martens abused me and my brother before then murdering my father in 2015 with her FBI Dad. She made me an orphan; they were convicted of murder (25 years) but now, they are out for retrial because she made me lie and used my words to get free."
Initially, after her release, reports claimed that Molly, along with Tom, had gone back to their home in Knoxville, Tennessee. However, since then, pictures have emerged which show Molly traveling around the United States with her brother, Connor, although her social media accounts remain private. She is also not allowed to contact anyone from Jason's family, including the two children.
Read More: How Did Jason Corbett Die?