The Korean Entertainment Industry is booming right now and the obsession for K-pop and K-drama is not just confined to Asia, but is slowly spreading its wings into the West as well. So it comes as no surprise that streaming giants like Netlfix are catching up with the rising trend and are churning out consistent Korean content. If you're already riding this Korean wave, you'll probably be familiar with shows like 'Love Alarm', 'Strong Woman Do BongSoon' and many other renowned titles out there. 'My Holo Love' is yet another addition to Netflix's list of promising K-dramas and it should certainly be right on top of your watchlist.
'My Holo Love' is a sci-fi romantic drama that revolves around a socially awkward young woman who ends up falling for her artificial intelligence (AI) hologram. Ko Sung-hee plays the role of So-yeon, who is a public relations officer at a renowned eyewear company. She manages to get her hands on a pair of holographic eyeglasses that allow her to see and even communicate with an almost ideal hologram named Holo. While she gets closer to this hologram each day, its developer, Nan-do, who looks exactly like Holo but has a different personality, closely observes her.
Apart from having a very heartwarming story that works along the lines of finding true love and fulfilling one's sense of loneliness, the show also evokes a very particular feeling that makes it seem a lot more realistic. With a unique blend of warm and hazy colors, it creates a very intimate atmosphere that very well reflects on the emotional state of solace that So-yeon seeks. In an interview, actor Sung-hee also explained that he and all the other primary characters of the film had to shoot some extremely emotional scenes and even action scenes without having an actual person in front of them. And that's the beauty of such films.
Although AI in real life has not reached a point where humans can have actual relationships with Operating Systems or Holograms, shows like these have a subdued but powerful plot which is complemented with a powerful mise-en-scene, making them a lot more believable. The series has a lot to offer and it leaves you with a lesson or two on finding companionship and mitigating one's loneliness. But along with that, its aesthetics also add a whole new layer to its narrative and make you wonder where My Holo Love was filmed. Let's find out.
My Holo Love Filming Locations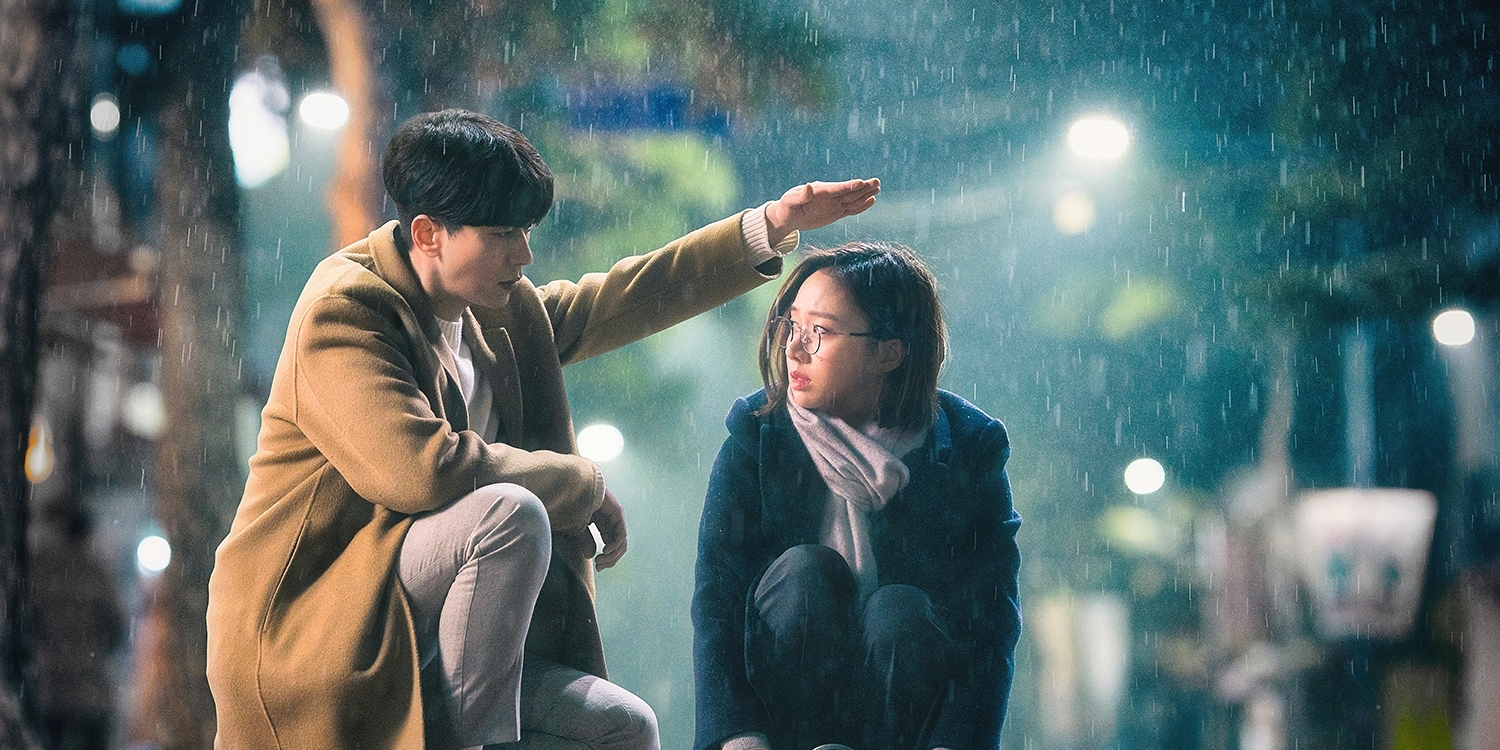 Unfortunately, nothing much about the film's shooting locations has been revealed, however, we do know that principal photography of the film took place in South Korea. The production company behind it is Studio Dragon, which has its headquarters located in Seoul, South Korea and is also known for producing other renowned Korean dramas such as 'Love Alarm' and 'My Golden Life.'
After all the escalation of Korean content on Netflix, the Studio entered into a collaboration with the streaming giant earlier this year, thus broadening the global distribution of Korean dramas. According to reports, CJ ENM, which is the parent company of Studio Dragon, has reserved the right to sell up to 4.99% of Studio Dragon's shares to Netflix.
Seoul, South Korea
The writer of the film, Ryu Yong-jae, was inspired by another Korean film titled 'Alpha Go' when he first penned down the script for 'My Holo Love.' Although it isn't a romance movie, 'Alpha Go' is also set in the South Korean city of Seoul and deals with similar themes that revolve around the impact of AI-based technology.
Some of the most popular filming locations for K-Dramas in Seoul include Mapo Bridge, Nami Island, Garden of the Morning Calm, Sejong Street and many more. Unsurprisingly, many of these renowned picturesque scenic landmarks have also been featured in the show.
According to several reports, due to the recent outbreak of coronavirus, many cultural performances and events were canceled and even the press conferences of 'My Holo Love' were held online. In one of these conferences, leading actor Hyun-min also claimed that he had a great time working with Seung-hee who "exuded wonderful energy on set." Adding to this, Sung-hee responded by saying that every moment she experienced on the set of the film was memorable. One of the leading stars of the show, Yoon Hyun-min, also posted a picture on his Instagram, which features the entire cast of the film on the last day of shooting. You can check that out below: