Korean dramas have caught attention of viewers from across the globe. All thanks to the Internet and the streaming services that make their contents easily accessible. Korean Dramas such as 'The Heirs', 'Trust No One', 'My Father is Strange', 'Descendants of the Sun' and 'Love Alarm' have become international hits.
So, it is not a surprise that there is so much of curiosity about the upcoming Korean dramas. And, there is a fraternity of viewers eagerly waiting for the latest treats by Korean television. We have seen some of the best Korean dramas this year which makes us quite hopeful for the upcoming years. Here's the list of upcoming K-Dramas scheduled to release in 2020. We can only hope that these new Korean Dramas turn out to be as good as some of the recent ones.
16. Extracurricular (2020)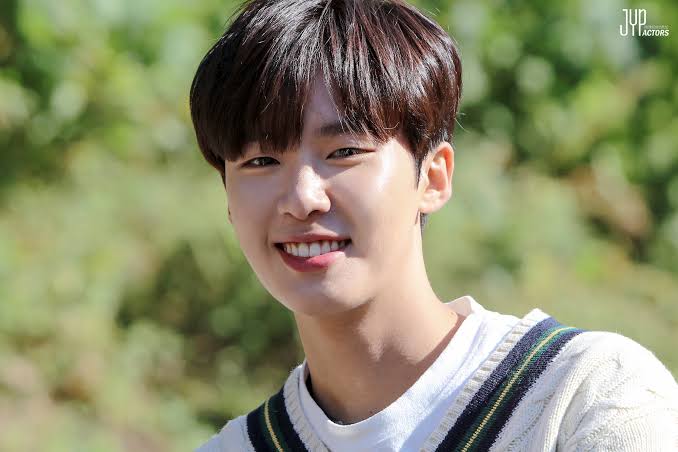 'Extracurricular' is a teen drama that follows the story of a boy who has no idea how he will continue with his education. Unable to find something that can get him there straight, he has to come up with an alternative, even if its is illegal. He ends up committing a crime, and the story follows him trying to get out of it, with the help of his friends. The K-drama is supposed to release on Netflix sometime in 2020. It stars Kim Dong-hee ('Sky Castle'), Jung Da-bin ('My Sassy Girl') and Park Ju-hyun in the lead roles.
15. The School Nurse Files (2020)
Another K-drama to premiere on Netflix in 2020 is 'The School Nurse Files'. This supernatural drama tells the story of a nurse who has to ability to see ghosts. Not only that, but she can also exorcise them. Meanwhile, she also works as a teacher. The show follows her story as she comes across several mysterious things and has to find a way to take out the ghosts with the help of another person. Jung Yu-mi, known for 'My Dear Desperado', plays the lead role, along with Nam Joo-hyuk, known for his roles in 'The Bride of Habaek' and 'Dazzling'.
14. Elegant Friends (2020)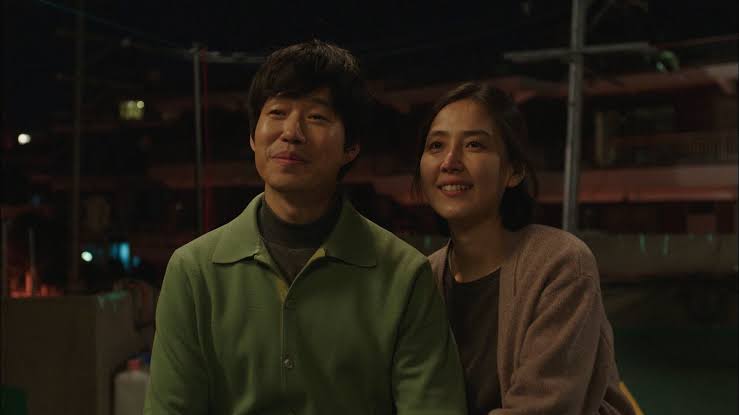 'Elegant Friends' follows the story of a couple in their 40s. Going through a difficult phase in their relationship, they have to find a way to stay afloat. Meanwhile, the city they live in is going through a difficult phase of its own. A terrible murder has taken place. As the investigation moves forward, it gets entangled with the lives of the protagonists. The lead roles in the show are being played by Song Yoon Ah, known for working in 'Secret Mother' and Yoo Joon Sang, known for the roles in shows like 'Liver or Die'.
13. Ssanggab Cart Bar (2020)
Have you ever come across a stranger with whom you could share your problems? Someone who just appeared out of nowhere to counsel you in your bad times? 'Ssanggab Cart Bar' centres on one such situation. Based on a popular webcomic, it has Wol-Joo running the cart bar that exists somewhere between this world and the other. It appears on the rooftop of a buildings and caters to a very special clientele, which includes both humans and ghosts. The show has actors like Hwang Jung-Eum, Yook Sung-Jae and Choi Won-Young in the lead roles.
12. Memorist (2020)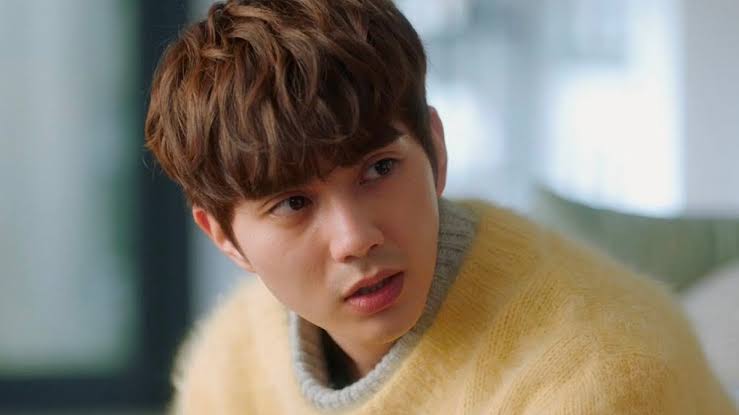 'Memorist' is an upcoming K-drama that is based on a popular webtoon of the same name. It stars Yoo Seung Ho (known for 'I'm Not a Robot' and 'Superstar Miss Lee') and Lee Se Young (known for working in 'A Korean Odyssey' and 'Vampire Detective') in the lead roles. At the centre of the story is a man named Dong Baek. He is a detective and possesses supernatural powers, which helps him to solve the cases. The only problem with him is that he has lost his memory. He doesn't remember some very important things about his past, and it is while looking for his past secrets that he stumbles upon a case of mysterious murders.
11. Tell Me What You Saw (2020)
'Tell Me What You Saw' stars Jang Hyuk ('My Sassy Girl') and Soo Young ('So I Married an Anti-Fan') in the lead roles. Hyuk plays the role of a man named Oh Hyun-Jae. He is a criminal profiler who is the best at his job. But one of his cases hits back at him and he loses his fiancé. This sends him back in the shadows, reclusive from his work. Sometime later, Cha Soo-Young is sent across his way. She is known for being able to remember everything she has ever seen in distinct details. Using her abilities, Hyun-jae has a chance to solve the case that has been haunting him for so long.
10. Rugal (2020)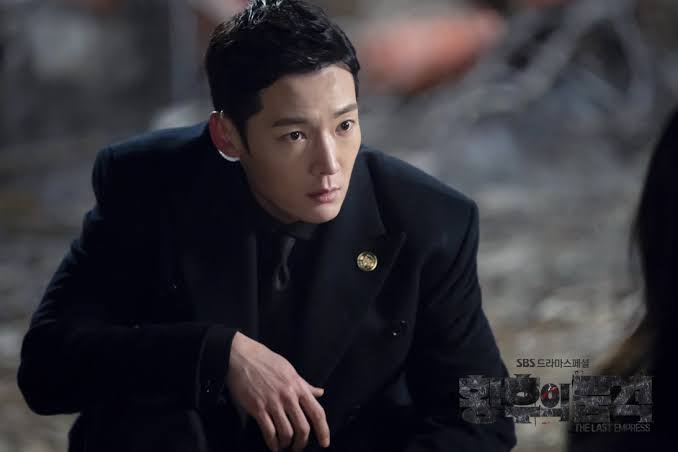 'Rugal' stars actors like Choi Jin Hyuk ('The Last Empress'), Park Sung Woong ('Life on Mars') and Jo Dong Hyuk ('Love Affairs in the Afternoon'). The story is based on a webtoon of the same name and follows the story of a man who is deep in the investigation of a dangerous criminal organization. But clashing with such people leads to severe losses on his part. He loses his eyes, but with the help of biotech, he gets them back. Even better, he also has special abilities now. As he restarts his investigation, he makes some new, startling discoveries.
9. The King: Eternal Monarch (2020)
'The King: Eternal Monarch' is a historical fantasy drama that stars popular actors like Lee Min-ho ('Boys Over Flowers'), Kim Go-eun ('Tune in for Love') and Woo Do-hwan ('Mad Dog'). It begins with a supernatural intervention in the human world. Out of anger on humanity, the deities unleash powerful demons in the world. They can be stopped, but the door between the human and demon world has to be closed. Emperor Lee Gon takes it upon himself to perform the task. This brings him in contact with a detective who is trying to save the world on her own, too.
8. No One Knows (2020)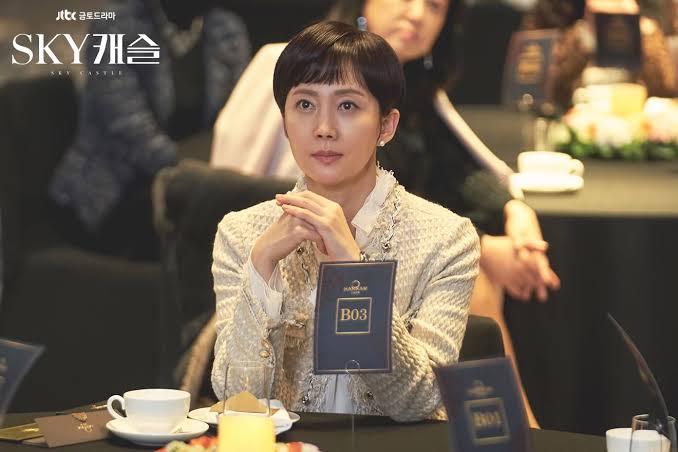 'No One Knows' stars Kim Seo-Hyung ('The Good Wife') and Ryu Deok-Hwan ('Good Doctor') in the lead roles. The story follows a cat-and-mouse chase between a detective and a serial killer. Cha Young-Jin has been looking for the murderer of her best friend for a good part of two decades. This person has also been responsible for a number of other murders but goes inactive for a long time. After a few years, just when Young-Jin thinks about giving up on her investigation, the murders start again. This time, she will not let more people die. But she would be wrong in believing the murderer would make it any easier for her to catch him.
7. Memoir of the Man (2020)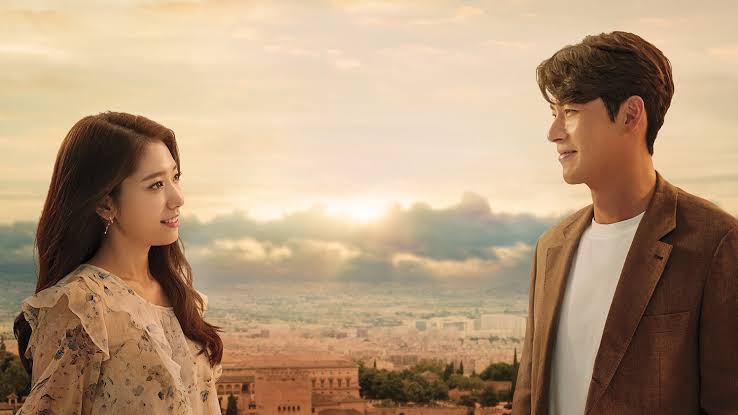 If you want romance dramas that warm your heart, then there is no better place for you than K-dramas. A number of romance-series are releasing next year, but 'Memoir of the Man' has excited us the most. It follows the story of an anchor-man and a famous actress. Working for a broadcasting station, Lee Jung-Hoon has hyperthymia, i.e., he remembers every moment of his life with absolute clarity. On the other hand, there is Yeo Ha-Jin, who has everything she wanted in her life. The only thing that eludes her is her past. She doesn't remember it.
6. 365: One Year Against Destiny (2020)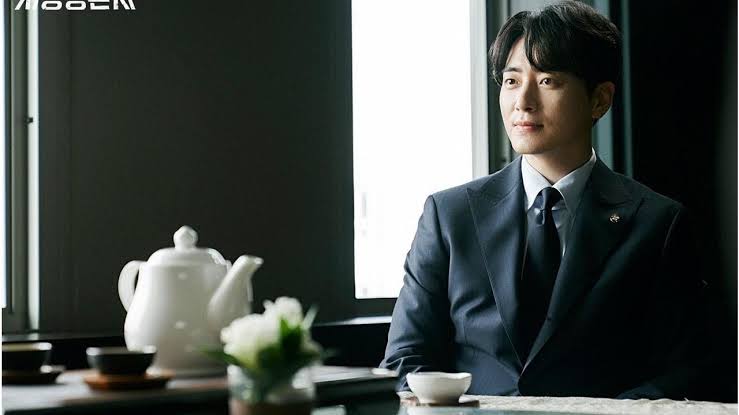 '365: One Year Against Destiny' stars Lee Joon Hyuk ('Designated Survivor: 60 Days', 'Are You Human Too?'), Nam Ji Hyun (Suspicious Partner') and Yang Dong Geun ('I Am Your Teacher). The show is based on a Japanese novel named 'Repeat'. It follows the stories of various individuals who are allowed to go back in time by one year. They have the chance to reset their lives and change the events and things they don't wish in their lives. However, playing with time comes with a cost, and soon, they all realise what price has to be paid for this luxury.
5. Welcome (2020)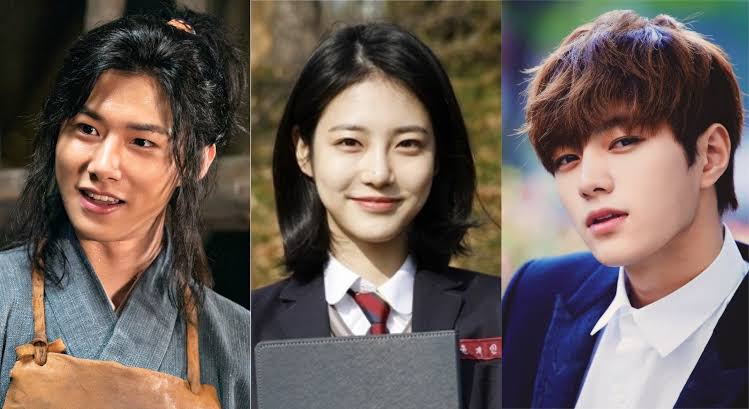 Based on the webcomic named 'Eoseowa', 'Welcome' tells an unusual story. If you like quirky romances, then this is the one to look out for. At the centre of this story is a girl named Sol-A. She is a graphic designer and is a pretty happy and social person. One day, she brings home a cat, named Hong-Zo. Sol-A takes care of it, but if she came to know about the cat's secret, it would blow her mind. The cat has the ability to turn into a human being. As the story moves forward, we get to witness their interactions and how they help each other.
4. I Have Been There Once (2020)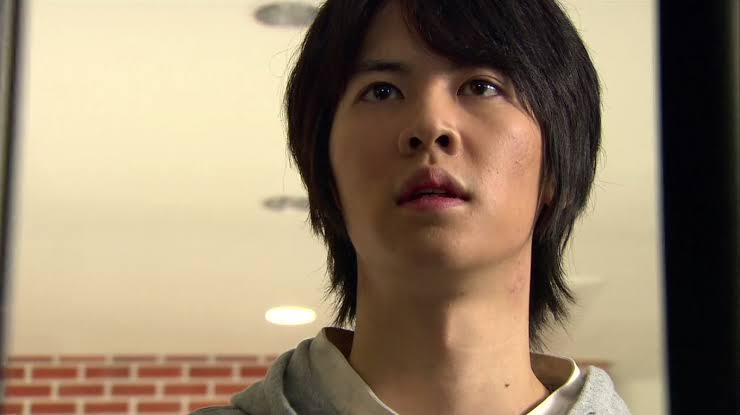 'I Have Been There Once' is directed by Lee Jae Sang and boasts a stellar cast of actors like Chun Ho Jin ('Six Flying Dragons'), Cha Hwa Yun ('Secret Mother'), Oh Yoon Ah ('The Incarnation of Money'), Lee Min Jung ('Boys Over Flowers'), Lee Jung Eun ('The Light in Your Eyes') and Lee Sang Yeob ('While You Were Sleeping'). It follows the story of the Song family. After being together for so many years, the Songs decide to get a divorce. However, things get messy and their children don't make it any better either. All of them want to live in peace, but they can't have that in the presence of each other.
3. Move to Heaven (2020)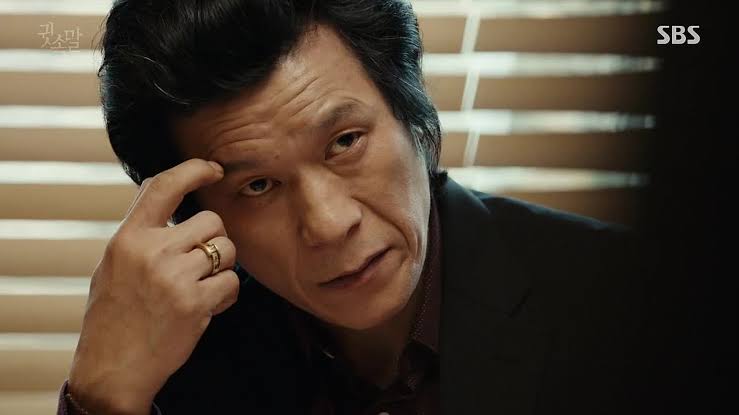 Adversities have a way of bringing people together and forming unlikely collaborations. In 'Move to Heaven', we see one such thing happen. Geu-roo has Asperger's syndrome, which means he has a very limited, if not non-existent, social life. When his father dies, he gets to meet uncle Sang-goo. Sharing their loss, they start working on a project that brings them face to face with other people suffering from grief and trauma. Through these interactions, they get to see their own loss from a different perspective and come to know more about life and death.
Read More: Best Korean Horror Movies of All Time
2. Train (2020)
Starring Kim Jae Wook ('Sweet Temptation', 'Bad Guy'), 'Train' is a sci-fi thriller drama. It follows the story of a man whose wife is killed by a serial killer. At first, he is unable to cope with his loss, but then, one day, he comes across something that changes everything for him. It looks like there is a parallel world where his wife is still alive. With another chance at his hand, he tries to uncover the identity of the killer before he can kill his wife all over again.
Read More: Best Korean Dramas of All Time
1. Miss Mom Jane (2020)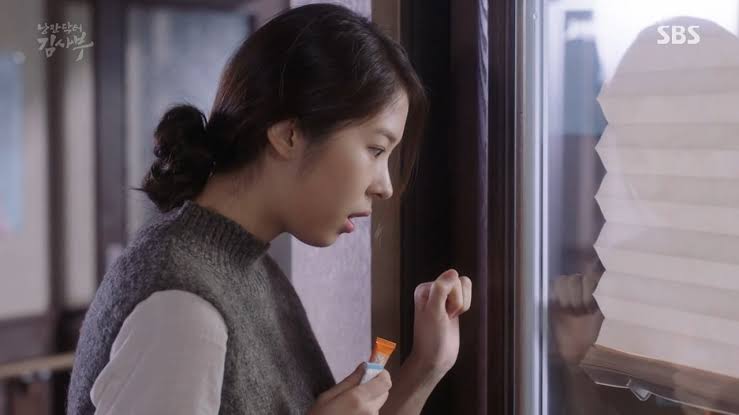 'Jane the Virgin' starring Gina Rodriguez is a critically acclaimed comedy-drama. It has reached an end in its US version, but the story is now being picked up for Korean television. Starring Seo Eun Soo, who is known for working in 'Hotel del Luna' and 'Romantic Doctor, Teacher Kim', it follows the story of a college student who has been taught to be prudent about sex. However, a mistake at the hospital lands her pregnant, and now, she has to decide whether she should have the child or not. Meanwhile, Han Ji Hoon, a rich but not popular guy, too, becomes a part of her story.
Read More: Best Korean Dramas You Must See