'My Sassy Girl' is a 2001 Korean romantic comedy film directed by Kwek Jae-yong and starring Jun Ji-hyun and Cha Tae-hyun in the title roles. Based on a series of actual blog posts which were later adopted into a novel by Kim Ho-sik, the film became a blockbuster hit upon its release and has since been remade in Hollywood and inspired a sequel. It is the highest grossing comedy film in South Korea, with its immense popularity in Asia drawing comparisons to the 1999 Leonardo Di Caprio and Kate Winslet starrer 'Titanic'. Post the DVD release, the film caught worldwide attention, spawning an international media franchise, consisting of film remakes and television adaptations. With the unconventional romantic relationship between Gyeon-woo, a regular engineering student, and the unnamed 'Girl' as its primary premise, 'My Sassy Girl' takes the viewers on a hilarious, bittersweet ride throughout its run-time.
The story follows the periodic intertwining of the couple's lives with each other in the most quirky situations, leading to its eventual happy ending. The film comes with its share of melodrama, involving the audience with the emotions of its relatable, yet interesting characters. Jun Ji-hyun's portrayal of the unnamed 'Girl' has been widely appreciated by critics, with Koreanfilm.org calling her "the undisputed queen" and stating "it could not have succeeded nearly as well without her". Through this film's enormous success, Korean Cinema received renewed international attention, encouraging foreign production companies to invest in it. With all that said, here's the list of best movies similar to 'My Sassy Girl' that are our recommendations. You can watch several of these movies like 'My Sassy Girl' on Netflix, Hulu or Amazon Prime.
10. Windstruck (2004)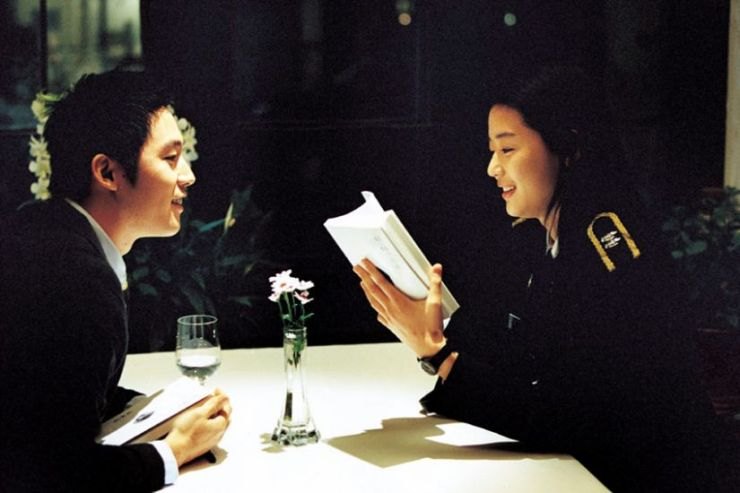 Like 'My Sassy Girl', this film sees the collaboration between director Kwak Jae-yong and actress Jun Ji-hyun. The plot revolves around the life of Kyung-jin (Ji-hyun), an ambitious young police officer serving on the Seoul police department. Windstruck' contains several subtle references to 'My Sassy Girl', including a photo of Jun Ji-hyun from the film on her piano. The ending of 'Windstruck' takes place in a railway station where Ji-hyun's character Kyung-jin meets her love interest, similar to the beginning of 'My Sassy Girl'. Also, Ji-Hyun is seen playing the piano in both these films while playing the character of a sassy, smart talking girl who eventually tends to reveal a sadder and more emotional inner character.
9. My Little Bride (2004)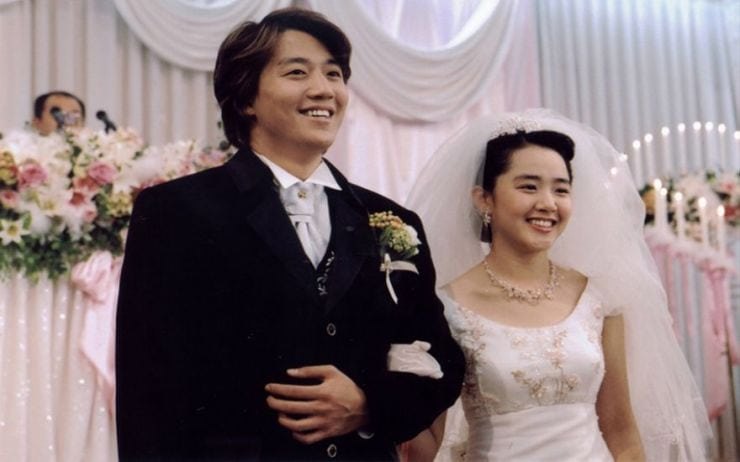 Remake of the 2002 Hong Kong film, 'My Wife is 18', this South Korean romantic comedy film is about the arranged marriage between a female high school student and a male college student. Starring 'the nation's little sister', Moon Geun-young, and popular South Korean actor Kim Rae-won, 'My Little Bride' was the second most popular film in its domestic box office in 2004, behind 'Taegukgi'. The movie was nominated for various awards upon its release, notably winning the Grand Bell Awards for best newcomer male and female.
8. Seducing Mr. Perfect (2006)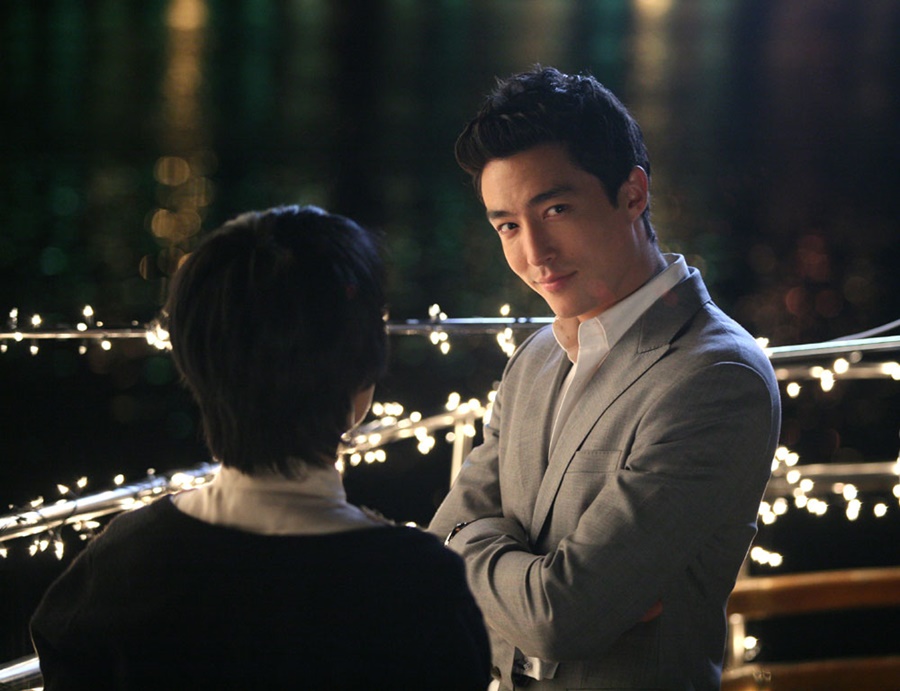 'Seducing Mr. Perfect' is a South Korean romantic drama directed by Sang-woo Kim, and stars Uhm Jung-hwa and Daniel Henney in the title roles. Following the formulaic romance structure of the girl falling in love with her boss, this film tries to excavate the purity and innocence of love in the modern, pragmatic, mechanical world. One of the unique concepts in the film is the language barrier between its protagonists — Henney is seen speaking only English, while Jung-hwa speaks Korean. However, both seem to understand each other perfectly, probably indicating love to be beyond such man made obstacles. This was a new style of dialogue for Korean films, and it is partially credited for the film's overwhelming success.
7. Oasis (2002)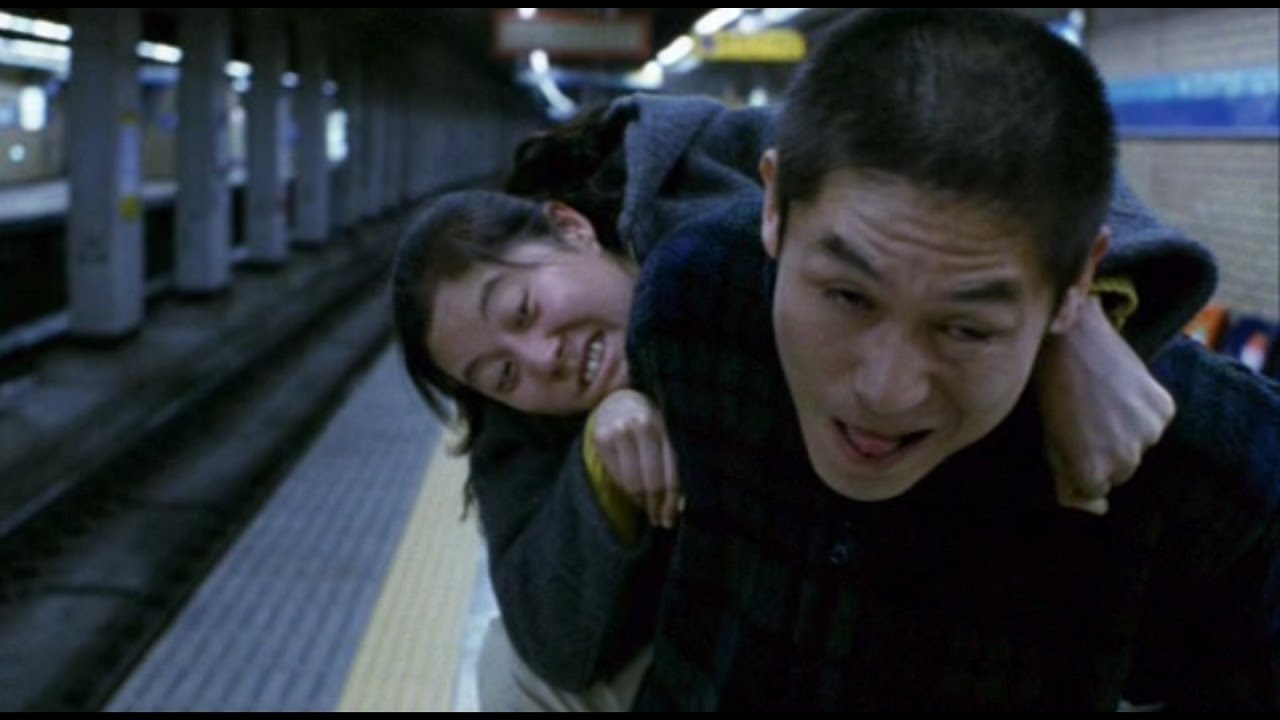 Directed by master film-maker Lee Chang-dong, 'Oasis' is South Korean film which follows the difficult romance between a man with mild mental illness, who is recently released from prison after serving a two and a half year stretch for involuntary manslaughter, and a woman with severe cerebral palsy. Starring in these roles are Kyung-gu and Moon So-ri in a repeat casting by Lee Chang-dong of his previous film 'Peppermint Candy'. Upon its release, the film was a critical success, earning several prizes in various film festivals all over the world. Among the most important were Lee Chang-dong's win in the Venice Film Festival, and the 'Marcello Mastroanni Award' for emerging actor or actress given to Moon So-ri at the same event.
6. Too Beautiful to Lie (2004)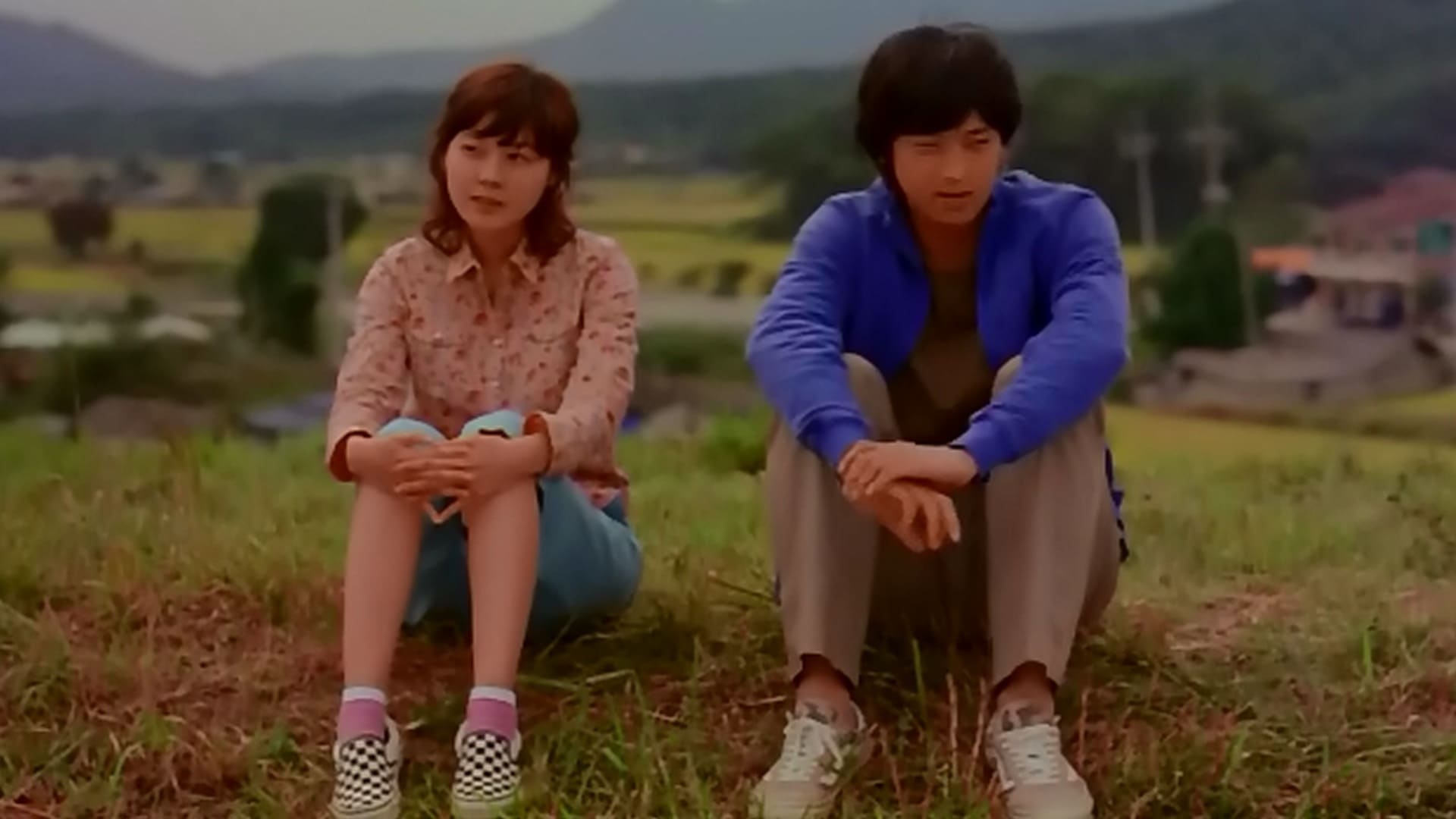 Starring Kim Ha-neul and Gang Dong-won, the South Korean romantic comedy 'Too Beautiful to Lie' is about the unorthodox romance between a beautiful, smart talking ex convict and a naive village pharmacist. Ha-neul plays the role of the chirpy, cute con-girl Yeong-ju out on parole, while Dong-won plays the role of village pharmacist Hee-cheol, who is on his way to propose to his girlfriend with his deceased mother's family heirloom ring. What follows is an enjoyable romantic comedy of mistaken identities, gradually leading to its happy ending. Like 'My Sassy Girl, this film, in spite of indulging melodrama cliches, avoids falling prey to the same, enabling it to retain its own individualistic identity.
5. Walk the Line (2005)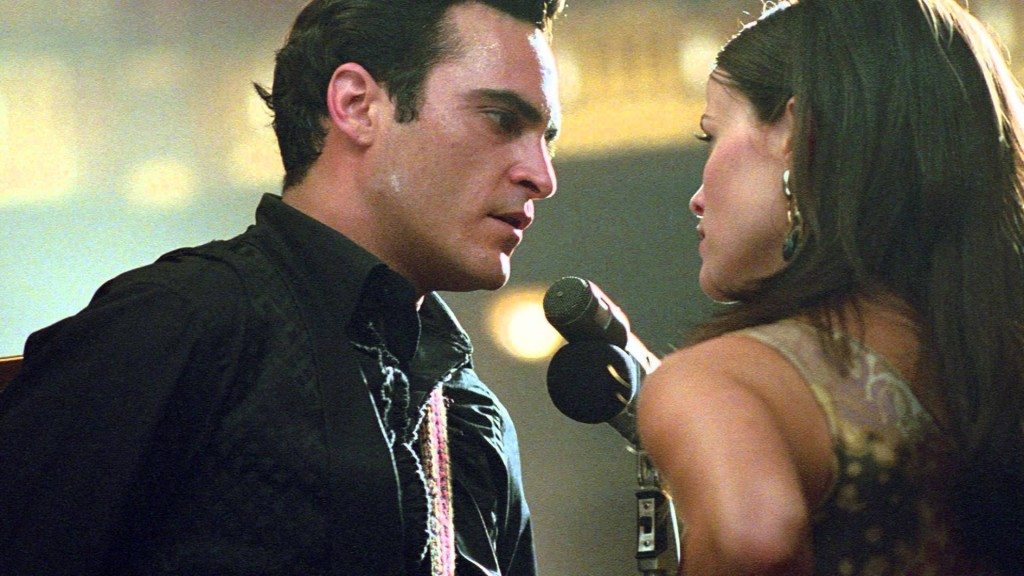 The sole English film to be featured on the list, 'Walk the Line' on its surface has little to no similarities with 'My Sassy Girl' and yet manages to evoke similar emotions in its viewers. Written and directed by James Mangold, this film is based on two autobiographies penned by singer-songwriter Johnny Cash — 'Man in Black: His Own Story in His Own Words' and 'Cash: The Autobiography'. Starring Joaquin Phoenix and Reese Witherspoon in the title roles of Johnny Cash and June Carter, the film follows their romance in the early years of Cash, and his eventual fame in the country music scene. Persistence of the emotion of love becomes central to the narratives of both 'Walk the Line' and 'My Sassy Girl', in spite of their polarizingly different, apparent screenplay. This film was nominated for five Oscars at the 78th Academy Awards.
4. A Moment to Remember (2004)
'A Moment to Remember' is a 2004 South Korean film based on the 2001 Japanese television series 'Pure Soul'. Starring Son Ye-jin and Jung Woo-sung, the film explores the theme of discovery in a relationship and the burdens of loss caused by Alzheimer's Disease. With a beautifully paced, empathetic screenplay and a powerhouse acting performance by Son Ye-jin, the film take along its viewers on a heartfelt journey through the lives of its protagonists. The last sequence of the film where Chul-soo re-enacts to his Alzheimer stricken wife (Su-jin) the first instance of their meeting at the convenience store, with all of her family present, proves to be a real tear-jerker for melodrama enthusiasts. This trope of the female protagonist being diagnosed with Alzheimer's, while her husband stays by her side till the end, has inspired several other films such as 'U Me Aur Hum' (India, 2008), 'Evim Sensin' (Turkey, 2011) and 'Selagi Masih Ada' (Malaysia, 2012).
Read More: Movies Like Stuck in Love
3. Il Mare (2000)
The title 'Il Mare' means 'the sea' in Italian, and is the name of the seaside house which serves as the setting of the story. Ingrained in magic realism, the two protagonists of the film are able to communicate through a mysterious mailbox, in spite of living two years apart in time. The movie was remade by Warner Brothers in 2006 as 'The Lake House' starring Keanu Reeves and Sandra Bullock. Director Lee Hyun-seung shot the film in its entirety on Ganghwa Island's Sukmodo, and Jeju Island's 'Udo'. Although met with a meek response in its time of release, 'Il Mare', has since attained the status of a minor classic among Korean cinema fans. It currently holds a formidable score of 7.7/10 on Internet Movie Datbase (IMDb).
2. The Classic (2003)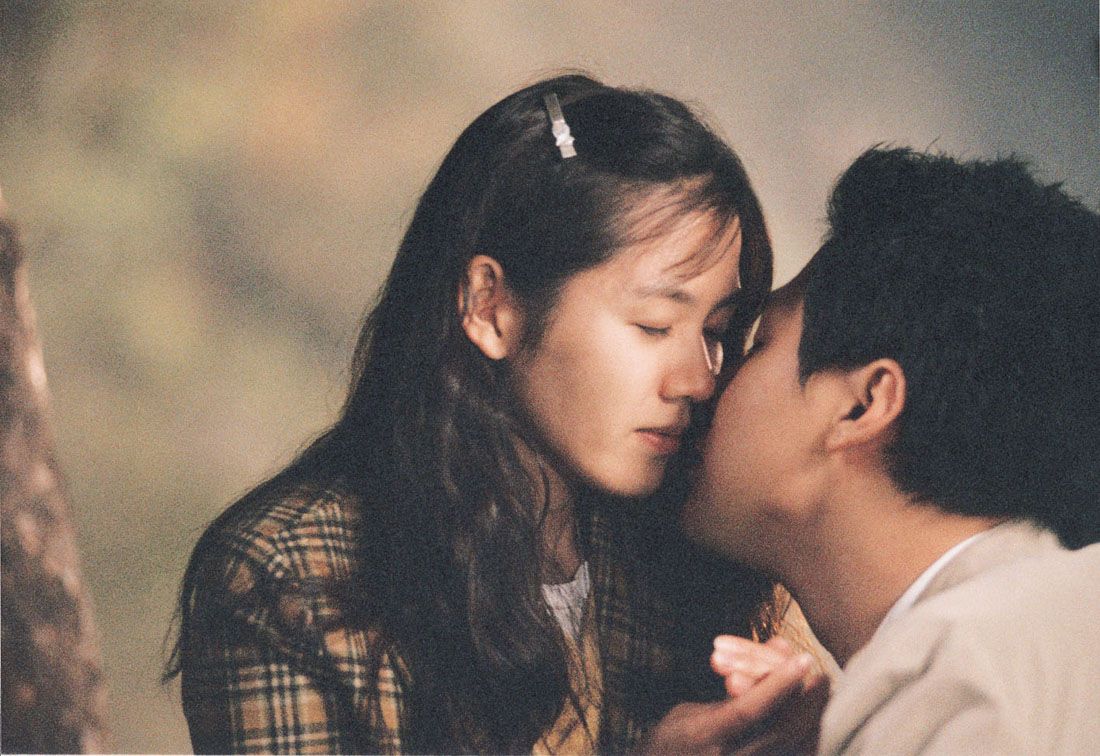 Directed by Kwak Jae-yong, 'The Classic' is a South Korean romance melodrama, which, through the use of flashbacks, simultaneously tells the two separate love stories of a mother and a daughter. The movie starts in the present day with daughter Ji-hye stumbling upon a box of old letters and a diary which detail the story of her mother, while cleaning her house. Periodically in the movie, she reads one of the letters resulting in a flashback scene in which her mother's story is told. Although this film did not live up to the expectations created by Jae-yong's previous blockbuster hit 'My Sassy Girl', it managed to tell a heartfelt tale with the use of its stunning, widely acclaimed cinematography.
Read More: Movies Like La La Land
1. Spring, Summer, Fall, Winter… and Spring (2003)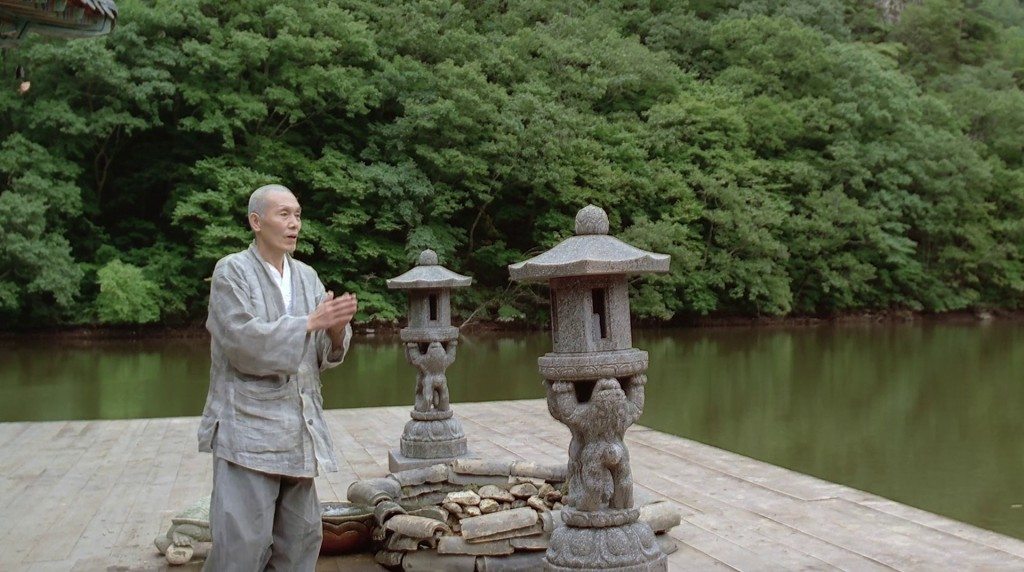 Idiosyncratic, art-house film auteur Kim Ki-duk's 2003 film 'Spring, Summer, Fall, Winter… and Spring', follows the story of a Buddhist monk as he passes through the seasons of his life, from childhood to old age in a monastery that floats on a lake in a pristine forest. The movie is divided into five segments, with each depicting a stage in the life of the novice Buddhist monk and his older teacher. Twenty to thirty minutes in length, these segments are named in accordance with the titular seasons. Kim Ki-duk said of the film : "I intended to portray the joy, anger, sorrow and pleasure of our lives through four seasons and through the life of a monk who lives in a temple on Jusan Pond surrounded only by nature." Whist including the film in his list of the best films of 2009, Roger Ebert wrote, "The film in its beauty and serenity becomes seductive and fascinating…….There is little or no dialogue, no explanations, no speeches with messages. Ki-duk descends upon lives that have long since taken their form. If conflict comes, his characters will in some way bring it upon themselves, or within themselves. That causes us to pay closer attention."
Read More: Movies Like 500 Days of Summer