'Love' is the single most frequently depicted human emotion in artistic endeavors spanning the globe, right from the dawn of consciousness. In spite of every other piece of music, movie, novel, poem dealing with love as its central premise, never has the emotion been defined by a single, universally accepted description. Probably, that is what makes the emotion so attractive — almost like an unsolvable mathematics equation. The beauty of love lies in its unpredictability; love can occur anywhere, with anyone, and last variable amounts of time. To top it, a variety of instincts can spur this initial release of Oxycontin; ranging from sexual, to emotional, to comfort, anything.
Now, if I try taking the modernist stance that love doesn't necessarily need to be eternal, I risk offending the "Romantics', while a rigid, 'love at first sight', 'till death do us part' position will enable the mockery of the more pragmatic thinkers. More specifically, romantic love complicates the already murky emotion even further with the additional physical dynamic. Unrequited love, and its eventual reciprocation has thus become a go-to blockbuster formula for Hollywood studios since their inception. Some of the highest grossing, most iconic American films such as 'Gone With the Wind', 'Casablanca', 'Titanic' have, hence, essentially been love stories.
As opposed to the outdated 'romantic' acceptance of the 'love at first sight' phenomenon, a more pragmatic, rational concept of love developed in art, post the 'Industrial Revolution'. As the world ushered into an era with more calculative understanding, the definition of love, too, changed in the process. Love was no longer an instinct; but a more conscious decision of the beholder. More often than not, it was therefore seen that a friendship or familiarity between the participants became a prerequisite for love to bloom.
It was not long before that this modernized depiction of love in the 20th century found its way to the up and coming art form of the times — cinema. Friends eventually falling in love have set the premises of several iconic love films in the latter half of the 20th century, proving to be a vital formulaic addition to the romantic-comedy genre. With all that said now, here's the list of really good romantic movies where best friends fall in love. You can watch several of these movies on Netflix, Hulu or Amazon Prime.
15. Reality Bites (1994)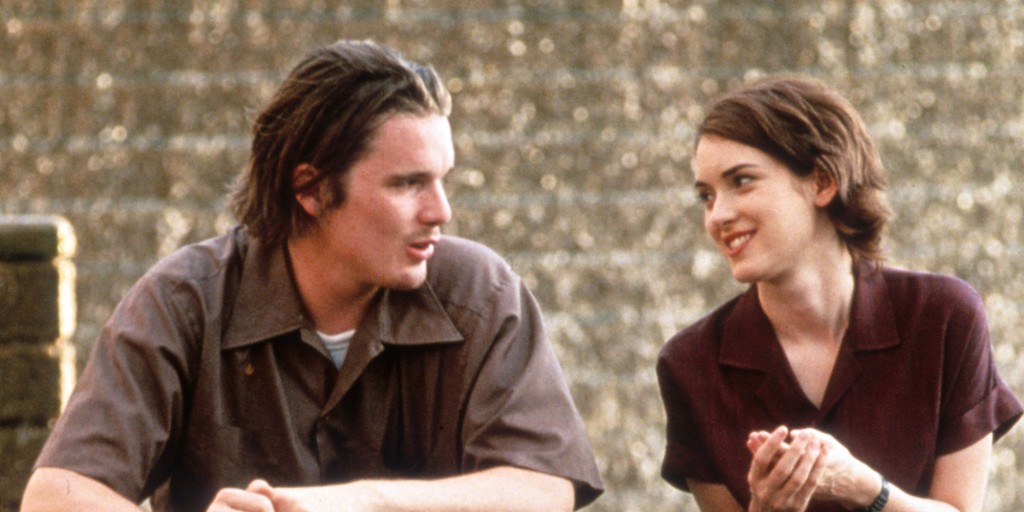 Winona Ryder has always been a source of joy on screen, right from 'Edward Scissorhands' to the recent 'Stranger Things'. Her appearance as the budding filmmaker Lelaine in 'Reality Bites' proves to be no different. Directed by none other than iconic comedic performer, Ben Stiller, 'Reality Bites' released to mixed critical reception, but has since developed a sort of cult following due to its accurate portrayal of the makings of the grunge era in the early 90s, while addressing socially relevant issues such as class identity, promiscuity, homosexuality, and spiritual awakenings of the youth.
The plot follows the story of four friends who have recently graduated from their college life together in Houston, Texas with the leads being played by Ethan Hawke (Troy Dryer) and Winona Ryder (Lelaine Pierce), serving as the representation of the lost youth of contemporary America. In spite of their initial attraction, Troy and Lelaine go through the motions of life prior to realizing the necessity of each other in their respective lives. In his review of the film for 'The New York Times', Caryn James very wrote, "Like the generation it represents so appealingly, it doesn't see any point in getting all bent out of shape and overambitious. But it knows how to hang out and have a great time", and I could not agree more. After a couple of initial watches to identify with its characters, 'Reality Bites' becomes a lovely hangout film one can revisit any time at their leisure. Also, the film calls for a deserved shout-out to first time director Ben Stiller and writer Helen Childress for their poignant recreation of the zeitgeist of early 90s .
14. Juno (2007)
Written by Diablo Cody, and directed by Jason Reitman, 'Juno' is an Academy Award Wining, American independent coming-of-age teen comedy film which deals with the ever prevalent issue of teenage pregnancy. Packing powerhouse performances by Ellen Page and Michael Cera, the film follows the story of sixteen-year-old Minnesota teenager, Juno MacGuff, who discovers that she is pregnant by her friend and long time admirer Paulie Bleeker (Michael Cera). In spite of initially contemplating abortion, Juno eventually takes the braver decision of going through with her pregnancy, and letting her new born up for adoption. The crescendo of the film is portrayed through the juxtaposition of Juno's labour, with the final acceptance of love between her and Bleeker.
13. Definitely, Maybe (2008)
'Definitely, Maybe' is a 2008 romantic-comedy drama film, written and directed by Adam Brooks. Set in the ever beautiful and versatile backdrop of New York City, the film follows the life of an idealistic political consultant (Ryan Reynolds) in conversation with his eleven-year-old daughter Maya, who has very recently encountered the first sex-education class of her life resulting in an upraising of a foray of previously unknown questions in her mind.
38-year-old Will Hayes, who is amidst a divorce trial with his soon to be ex wife must explain the same to his daughter now. He narrates the story of his own love life to his daughter by changing the names of the women who he encountered, forming the major plot points of the film. During its course, Maya correctly guesses that the character of 'Emily' in the story refers to her mother, and in the process also understanding that her father is actually in love with another woman in the story, named April. The climax of the film sees Maya bringing her dad to a stage of acceptance of his love for April, leading to the eventual 'happily ever after' ending.
12. Some Kind of Wonderful (1987)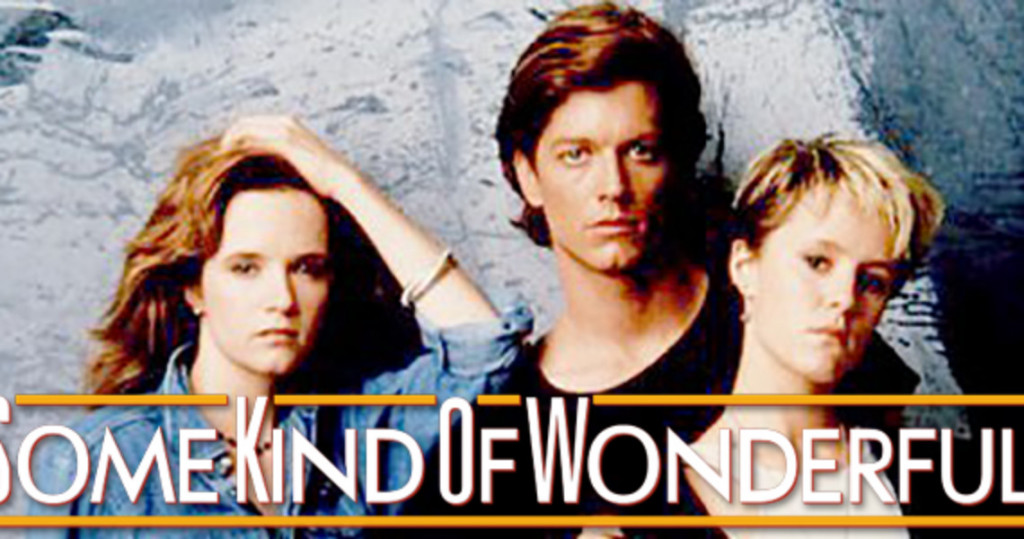 Before Eric Stoltz was finding the 'little black medical book' in 'Pulp Fiction', he was playing the artsy school outcast Keith Nelson, in love with his tomboyish friend from childhood. The sole reason behind the inclusion of 'Some Kind of Wonderful' in this list is because of its pulsation with all things 80s. It is one of the several successful teen dramas written by John Hughes in the 1980s and incorporates every cliche available in the text book. However, in spite of doing so, the film never loses its charm and soon becomes a hangout movie for casual audiences. It's your perfect Saturday rent out movie!
11. Jab We Met (2007)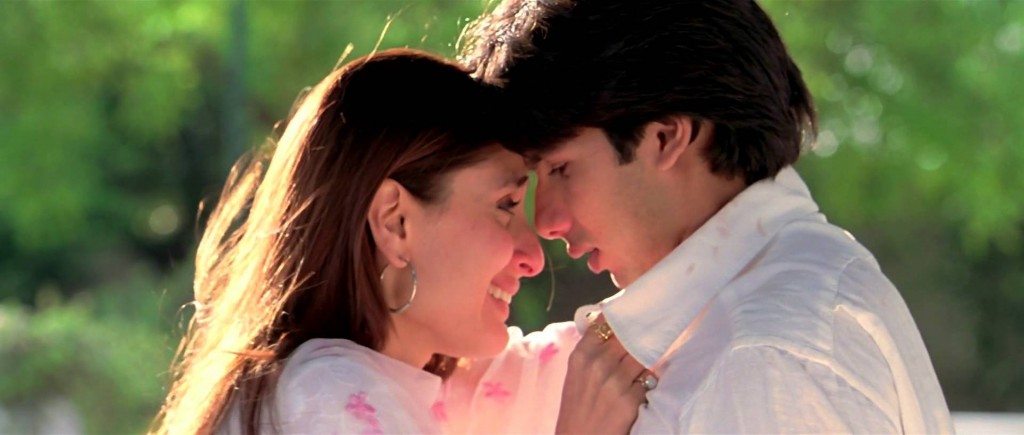 Imtiaz Ali's second directorial venture, 'Jab We Met', pulsates with energy, powered by a milestone performance by Kareena Kapoor as the bubbly Punjabi girl 'Geet'. The dialogues of the character 'Geet' has since become part of pop culture. Reportedly, Rediff users names 'Geet' in its list of most beloved Hindi film characters of all time. Such is the impact of the film, that it even inspired the 2010, Hollywood production 'Leap Year'; a claim, however, denied by its makers. The pairing of Shahid Kapoor (Aditya) and Kareena Kapoor (Geet) in the titular roles took their respective careers to different levels altogether.
10. Friends With Benefits (2011)
Starring Justin Timberlake and Mila Kunis in the lead roles, 'Friends with Benefits' is a film exactly like it sounds. The plot, in spite of remaining pretty straightforward throughout the film, incorporating the modern day rom-com cliches, is made interesting by the vibrant and dare I say, sexy, performances by Timberlake and Kunis. 'Friends with Benfits', is a slick film that is aesthetically pleasing and a perfect weekend watch with your love interest. It was a massive blockbuster hit during its time of release, raking in a whopping 150 million.
9. Jules et Jim (1962)
This is my reward to the more perseverant of you lot! Unlike the other aforementioned entries on this list, the plot line, emotions, relationship dynamics 'Jules Et Jim', are as murky as the concept of love. Directed by the maverick Francois Truffaut, the first boy of the 'French New Wave', 'Jules Et Jim' blitzes through the life stories of the French, bohemian Jim (Henri Sierre), and his shy American friend Jules (Oskar Werner), and the love triangle they form with Jules' girlfriend and later wife, Catherine (Jeanne Moureau). Cultural relevance of the film is massive, with it finding various references in later films such as 'Vanilla Sky (2011)', 'Amelie (2001)', and 'The Nostradamus Kid (1992)'; the pacy energy in the edit of 'Goodfellas' is apparently a product of the influence of 'Jules et Jim' on Martin Scorsese and Thelma Schoonmaker. It is also reportedly, rock-star theoretical physicist Stephen Hawking's favourite film!
8. Forrest Gump (1994)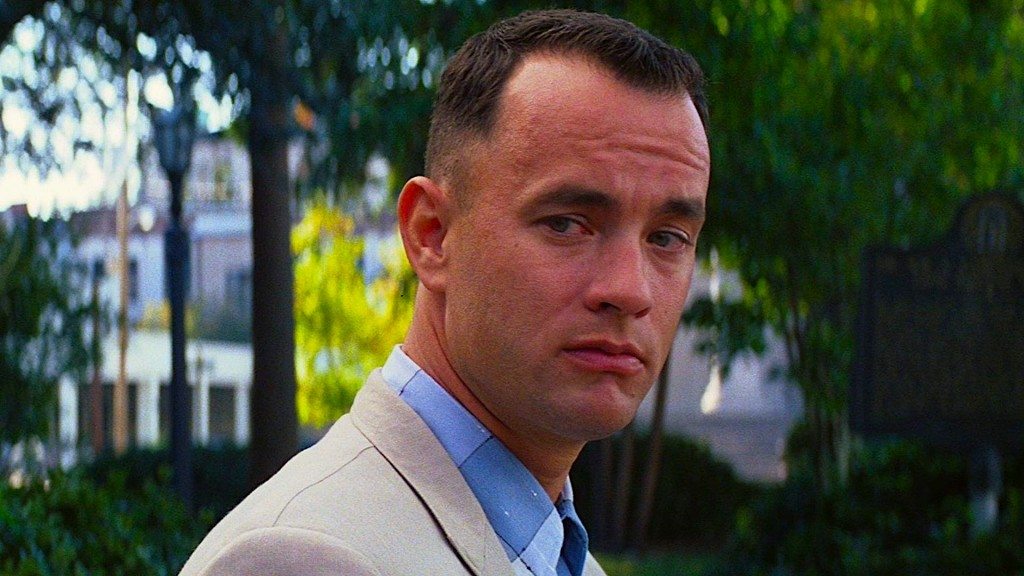 Personally, I was not too sure about including 'Forrest Gump' on the list, because I never liked his love interest, 'Jenny', too much. However, its not about whether I like her or not; the whole show is about Forrest. Based on the 1986 Winston Groom novel of by the same name, multiple Academy Award winning film 'Forrest Gump' follows the quirky tale of the slow witted, kind-hearted, Forrest. Tom Hanks, in his career best performance is like a soothing Mozart sonata. Forrest remains ever fond of his childhood friend 'Jenny' in spite of her erratic behavior and tendency to take him for granted. Jenny remains Forrest's singular love interest, albeit one sided, and a constant companion coming in and out, through the various stages of his life. A must watch, if you have not already!
7. Call Me by Your Name (2017)
Directed by Luca Gudagnino, 'Call my by Your Name', is a 2017 comic-of-age romantic drama film which serves as the third instalment to his thematic 'Desire' trilogy, after 'I am Love (2009) and 'A Bigger Splash (2015). It chronicles a romantic relationship between a 17-year-old Elio Perlman (Timothee Chalamet), and Oliver (Arnie Hammer), a 24-year-old graduate student assistant to Elio's father, who is a professor of archaeology. Shot in 35mm, in the beautiful commune of Crema (Lombardi), the film looks visually stunning, accentuated further by its breezy editing. Guadagnino, personally, curated the film's soundtrack, which features three original songs by the American singer-songwriter Sufjan Stevens.
6. Kal Ho Naa Ho (2003)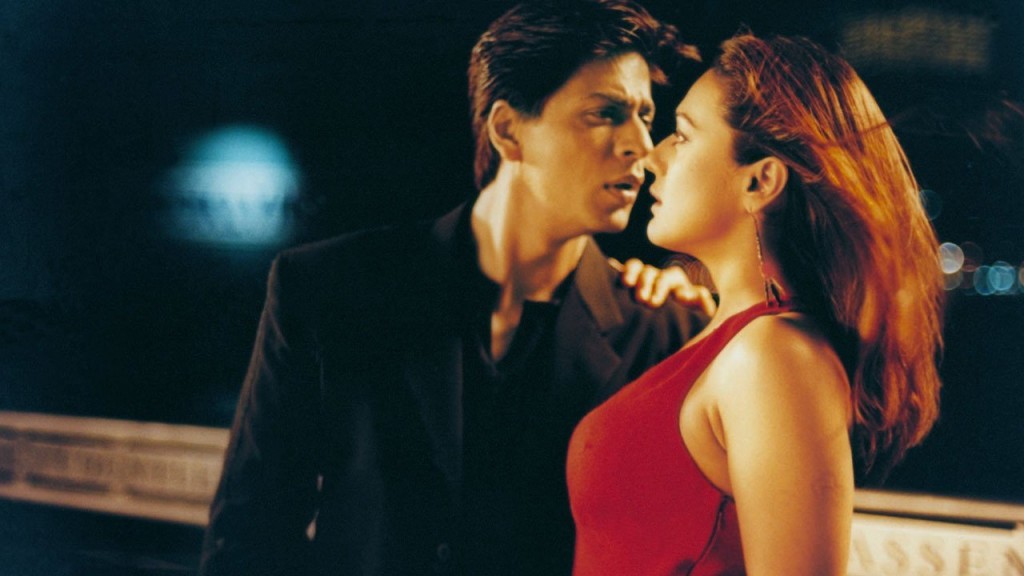 The sole reason behind including 'Kal Ho Naa Ho' in the list is because I, like millions of other 90s kids from India, have grown up on Shah Rukh Khan movies. In spite of playing to the melodramatic Indian audiences and often succumbing to the same, 'KNKH' gets a lot about love and loss correct, creating empathetic and relatable characters in the process. The story revolves around Naina (Preity Zinta), an uptight MBA student falling in love with her playful, charming neighbour Aman(Shah Rukh Khan), only to find out about his terminal illness. The dying Aman then helps Naina find love for herself in their common friend, Rohit (Saif Ali Khan). The film seamlessly combines humour and drama, with the right amount of 'Bollywood' cliches and bring to its audiences an enjoyable cinematic experience.
5. Fight Club (1999)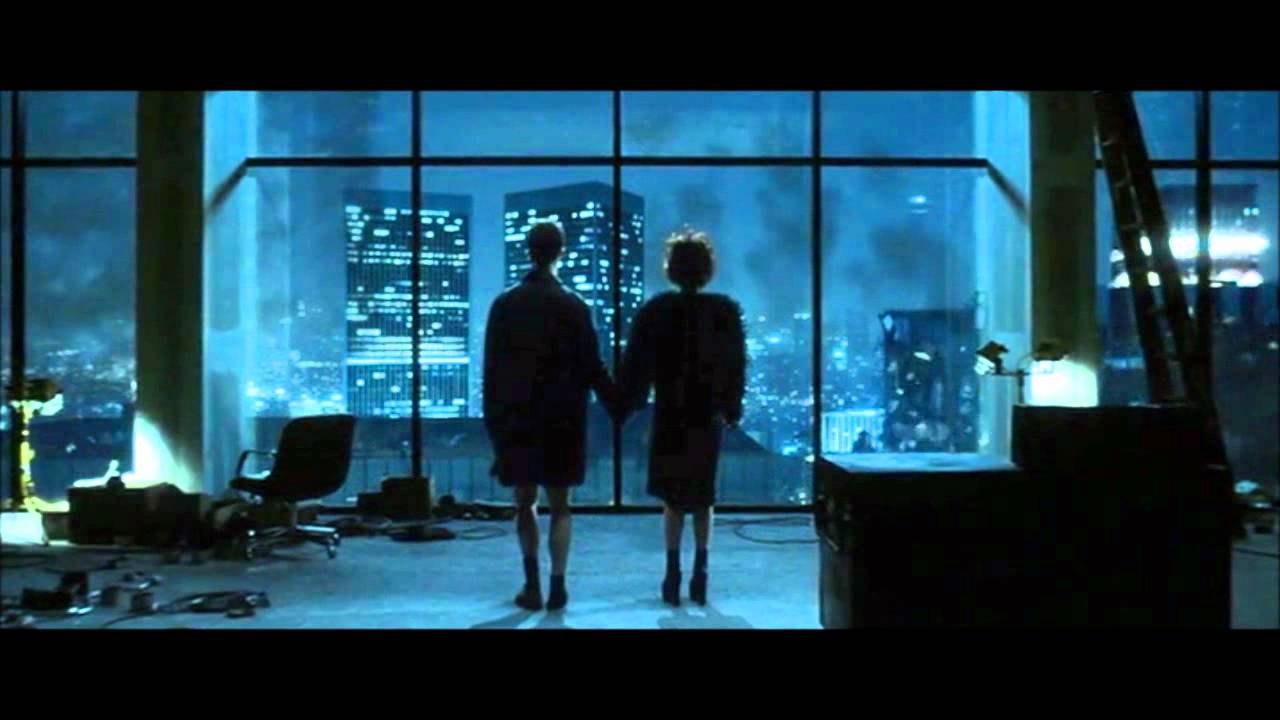 Here comes the wildcard entry to this list. David Fincher's 1999 cult classic 'Fight Club' is about too many things to be classified under a single genre. Its inspired entry into this list is due to the unconventional dynamic between the unnamed protagonist and narrator of the film played by Edward Norton, and the quirky Marla Singer (Helena Bonham Carter). Subversive as the anarcho-nihilist narrative of the film may be, it's the love (or hate) between Carter and Norton, that holds it together. Each other forms the closest human contact either of their erratic personalities permit, and what follows is 'mischief, mayhem, soap'.
Read More: Best Breakup Movies of All Time
4. Shadows of Our Forgotten Ancestors (1965)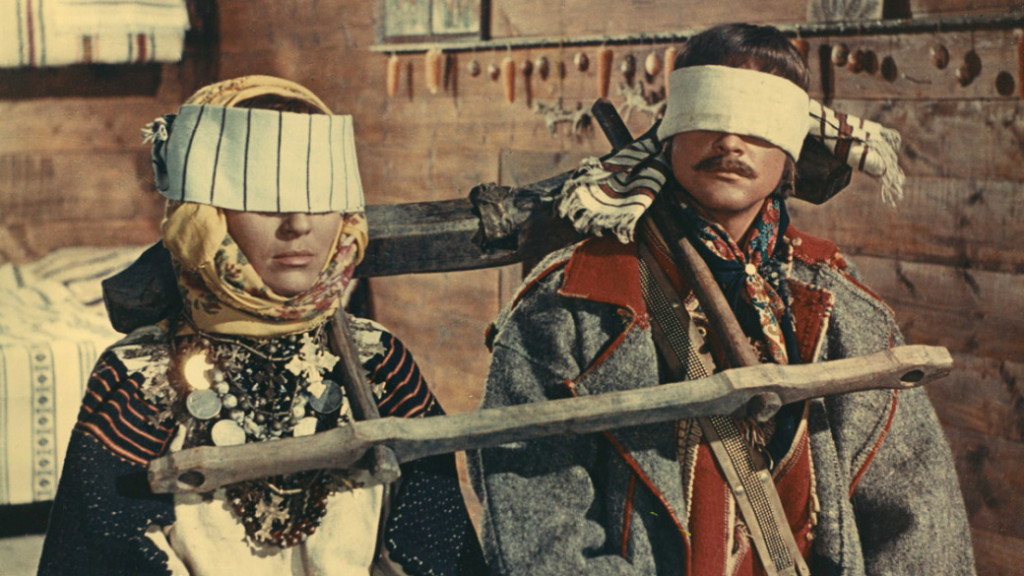 A stellar work of Soviet Cinema, Sergei Parajanov's debut directorial venture, 'Shadows of our Forgotten Ancestors' is based on the classic book by Ukranian writer Mykhailo Kotsiubynsky. Considered by international film press to be one of the finest portrayals of pre-Industrial revolution Ukrainian Culture, it has since made an inimitable mark in world cinema. The film takes place in a small Hutsul village in the Carpathian Mountains of Ukraine, and chronicles the life of a young man named Ivan. Ivan falls in love with his childhood friend Marichka, and her eventual demise plagues his thoughts forever. Parajanov takes the audience on a story, distant, yet timeless, proving the immortality of love and loss. Everyone, irrespective of how different their cultures and timelines may be, find a hidden Ivan and Marichka in their own selves.
Read More: Best Food Movies of All Time
3. Harold and Maude (1971)

As far as cult pair classics go, 'Harold and Maude' is right up there with 'Bonny and Clyde'. Hal Ashby's one of a kind take on romantic relationships, 'Harold and Maude' has since achieve a massive cult following and goes down in the elite yet quirky list of great movies Roger Ebert hated ('The Usual Suspects' being another well known entry). The film follows the exploits of the depressed, young, Harold Chasen (Bud Cort) and his peculiar relationship with the 79-year-old Maude, who believes in living life to the fullest. What transpires is a beautiful, bittersweet, one of a kind friendship on celluloid forming the key plot points of the film.
2. Kuch Kuch Hota Hai (1998)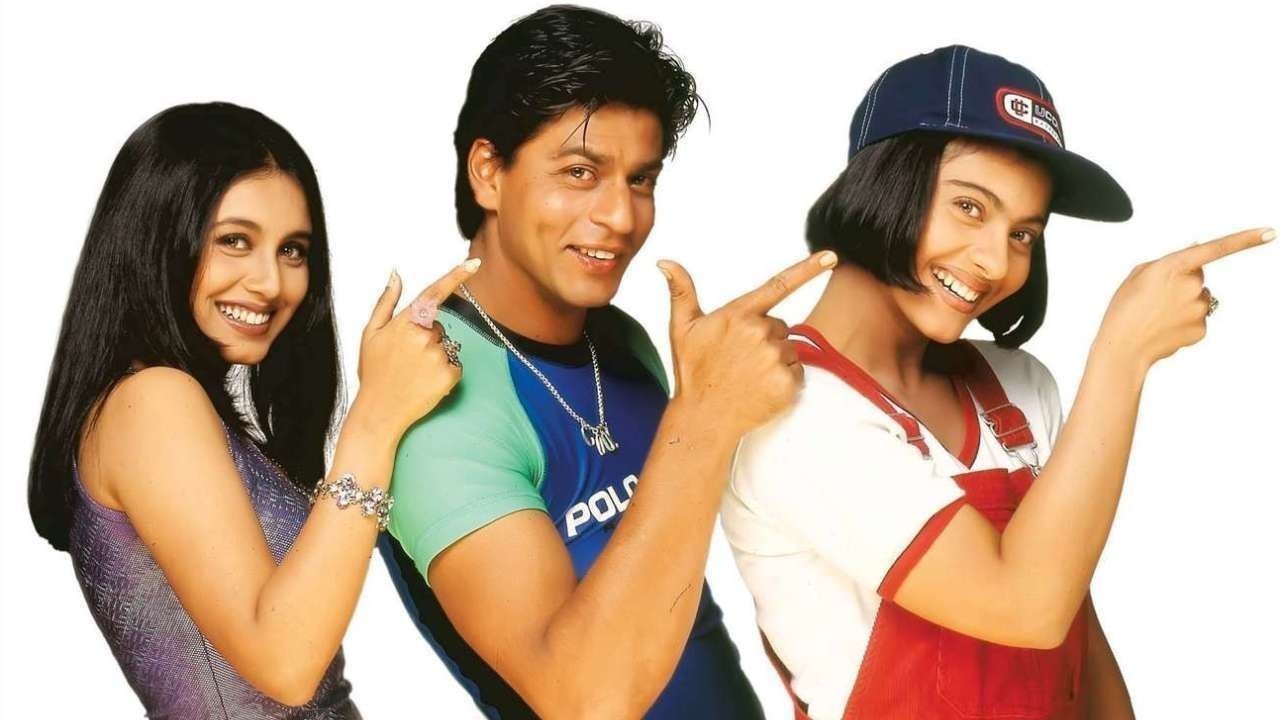 Apologies in advance if my list seems a tad bit partial towards 'Bollywood'. But growing up in 90s India, and not including this film on a list about best friends falling in love is nothing short of criminal. "Pyaar Dosti Hai" is as iconic in India, as "Frankly my dear, I don't give a damn" in the West. With a star-cast for the ages, comprising Shah Rukh Khan, Rani Mukherjee, and Kajol, in the most widely known love triangle in Hindi cinema, 'Kuch Kuch Hota Hai' secures its place on this list for the sheer nostalgic value in holds for me, and millions of other 'Bollywood' fans all across the globe.
Read More: Best Existential Movies of All Time
1. When Harry Met Sally (1989)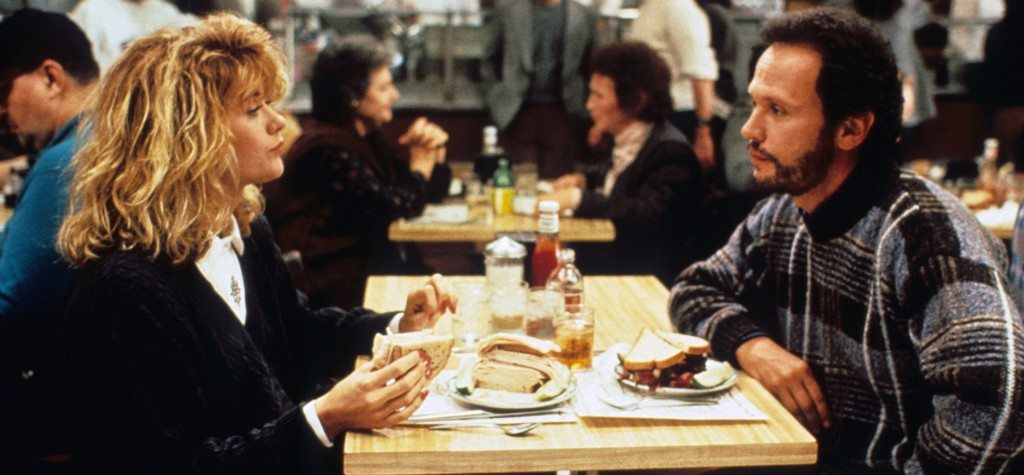 What else? This had to be the final entry to the list as the more perceptive of you lot must have already predicted. Directed by Rob Reiner, 'When Harry Met Sally' can easily be defined as a watershed moment in the world of American rom-coms. The story follows the titular characters from the time they meet just before sharing a cross country drive, through twelve years of chance encounters in New York City. This film led Roger Ebert to call Rob Reiner "one of Hollywood's very best director of comedy". Such is the legacy of the film that its writer Nora Ephron receives fan mails to this day. It has also inspired countless romantic comedies, including 'A Lot Like Love', 'Hum Tum', and 'Definitely, Maybe'(on the list).
Read More: Best Marriage Movies of All Time