'Jane the Virgin' is one of the most well-made and acted comedy-drama that is running on TV right now. The show talks about one Venezuelan-American religious young woman Jane who gets accidentally artificially inseminated that sets the ball rolling for the show's events and complications. It is genuinely funny, warm and offers great perspective on mother-daughter relationships. So if you love 'Jane the Virgin', we are certain you'll love these shows as well. Here's the list of TV series similar to 'Jane the Virgin' that are our recommendations. You can also watch several of these TV shows like Jane the Virgin on Netflix, Amazon Prime or Hulu.
14. Manhattan Love Story (2014)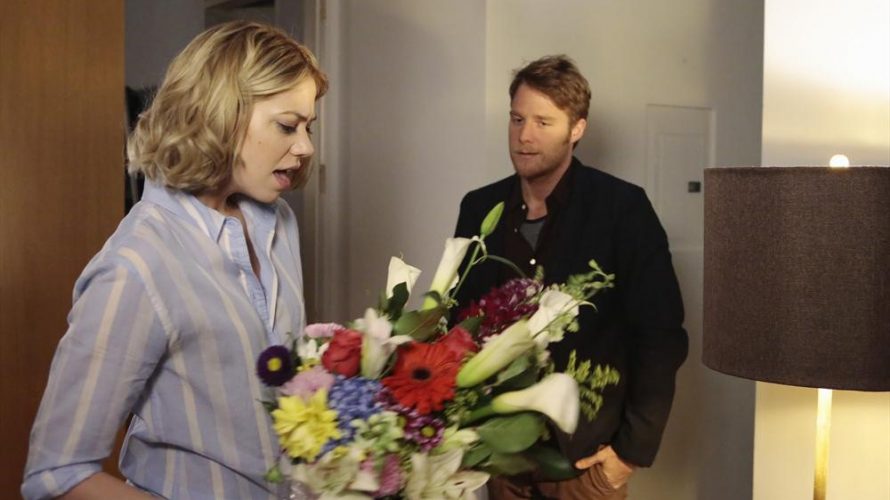 'Manhattan Love Story' is an easy-going, urban-centric love story that's full of uncertainties and indecisions. Analeigh Tipton stars as Dana Hopkins who ascertained to succeed in love and career and Jake McDorman as Peter Cooper, a serial dater. Complexities crop up once they start their relationship in Manhattan and the show depicts vividly the relatable day-to-day aspects of every growing relationship.
Read More: TV Shows Like House MD
13. Young and Hungry (2014-18)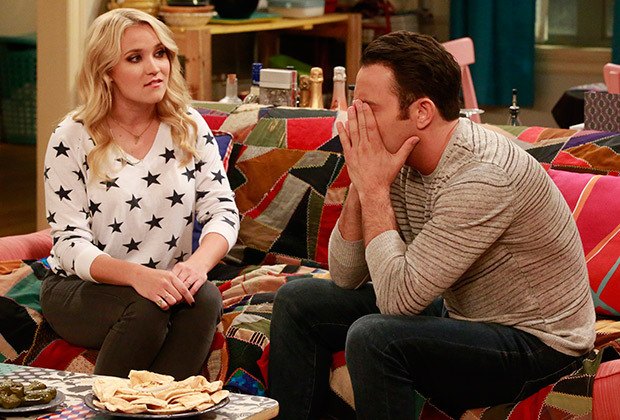 'Young and Hungry' is a sitcom featuring Emily Osment as Gabi Diamond and Jonathan Sadowski as John Kaminski. John is a rich tech entrepreneur in San Francisco with means to afford a personal chef. Gabi turns up for the job and after initial awkward dinner, they have a one night stand to make things further complex. The show's characters are quirky and the story follows the relationship of Gabi and John as Gabi struggles to balance her life in and outside of John's kitchen.
Read More: TV Shows Like Family Guy
12. Younger (2015-)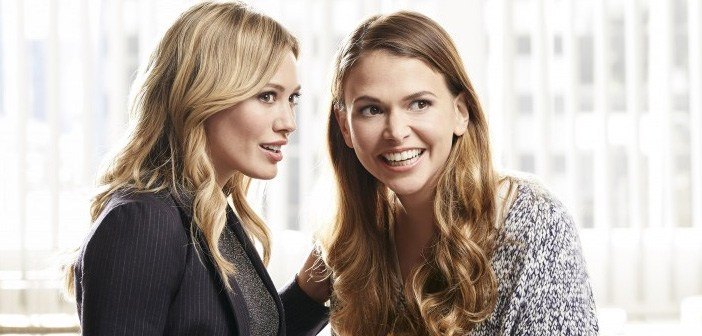 'Younger' the comedy-drama is actually based on a 2005 book by Pamela Redmond Satran. It is a show defying the age barriers of person. 40 years old Liza Miller is a recently divorced woman with a daughter studying abroad in India. After a devastating divorce, she's financially broke and decides to rekindle her college ambitions to find a job in publishing house. She meets a guy named Josh who believes Liza to be a woman in her mid-twenties. Liza's best friend helps her out in her new found inspiration by giving her a makeover. Liza finally gets a job and befriends young coworkers. The show is brave and focuses on a strong female character.
Read More: TV Shows Like Dexter
11. Bunheads (2012-13)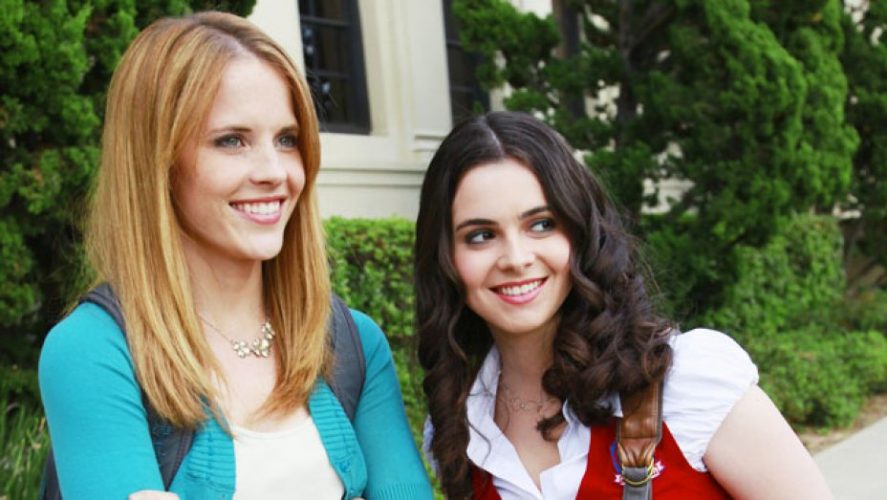 'Bunheads' is the story of one Michelle Simms played by a competent Sutton Foster. Michelle is a former ballerina 'bunhead', who ends up being a showgirl in Las Vegas. After realizing the failure of her professional and personal life she decides to turn things around. She accepts the marriage proposal of her admirer Hubbell Flowers. They move to a quiet coastal town of Paradise in South California. Soon after that Hubbell is killed in an accident and Michelle finds herself amidst adverse neighborhood and a fiery mother-in-law. Michelle undertakes a job in her mother-in-law's ballet school where further confrontation awaits her.
Read More: TV Shows Like Arrow
10. Modern Family (2009-)
'Modern Family' is one of the most popular and well-known shows in recent TV. It features an ensemble cast of great actors that have portrayed some quirky and colorful aspects of a typical modern American family. The show spends a lot of time in providing a diversified experience in terms of race, homosexuality and age bending relationships. It features on Pritchetts, Dunphys and Jay Pritchett's homosexual son Mitchell's family. The show is full of topical comedy and comes bundled with emotional ups and downs of a nuclear American family.
Read More: TV Shows Like The Vampire Diaries
9. New Girl (2011-18)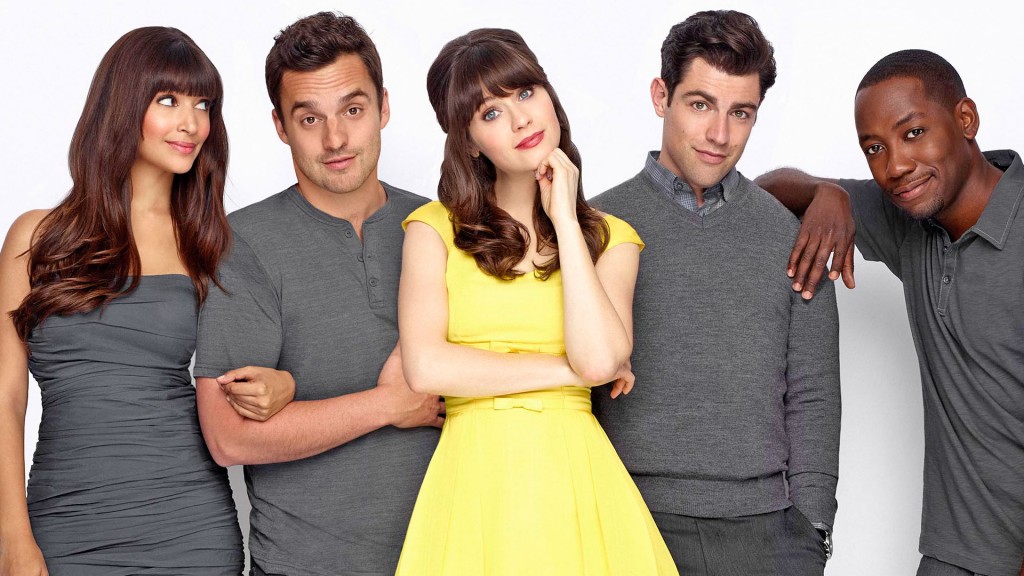 'New Girl' is a show that makes you believe in all the beautiful things in the world with its optimistic and sweet narrative structure. It focuses on shenanigans of the residents of a bachelor loft. The roommates are as wild and as quirky as you can imagine. We have Jesse (Zooey Deschanel) at the center, who is a character that would've played a side character in most comedies. She's a young school teacher with relationship issues. The loft also consists of Nick, Coach, Winston, Cece, and Schmidt. The characters are vastly different but warm at heart. It's a beautiful show showcasing the bonding between friends and lovers alike.
Read More: TV Shows Like The Walking Dead
8. The Mindy Project (2012-17)
We have Mindy Lahiri up and running with her show 'The Mindy Project'. She's the soul of the show that has taken a considerable amount of inspiration from Mindy's on real-life mother who was an OB/GYN (got the connection with 'Jane the Virgin'?). Mindy is a single working woman juggling and literally fighting for a balance in her professional life, the medical practice and her personal life, the complicated romantic relationship. The show depicts how a regular working professional manages to hold her own while maintaining a personal world of herself with moving and light-hearted narrative.
Read More: TV Shows Like Suits
7. Hart of Dixie (2011-15)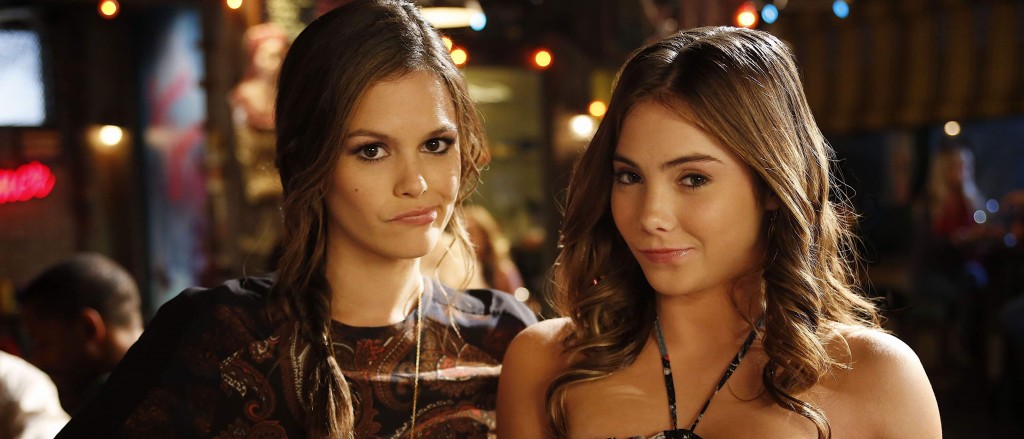 'Hart of Dixie' is an interesting drama focussing on a single woman's struggles after a life-changing event. We have Dr. Zoe Hart at the center who receives a mysterious work offer form one Dr. Wilkes. When she reaches the destination, she finds the person already dead. Making things more complex, the doctor turns out to be Zoe's real biological father and has left a big chunk of the medical practice on her name. Now Zoe has to fulfill the clauses in order to secure the medical practice but is met with narrow-minded neighbors in the closed community.
Read More: TV Shows Like The Office
6. The Good Place (2016-)
Kristen Bell stars in the show as Eleanor Shellstrop. 'The Good Place' is a show where Bell's character, after a rollercoaster of events, stumbles upon a proverbial utopian good place in her afterlife. She realizes the identity confusion that led her to the place even though her deeds in life don't warrant her such a fortune. She decides to change herself for the good and to be worthy of the place with the help of her wise mentor. The show is full of comedy, deaths, twist and turns and a good deal of philosophical discourse all over it.
Read More: TV Shows Like Supernatural
5. Devious Maids (2013-16)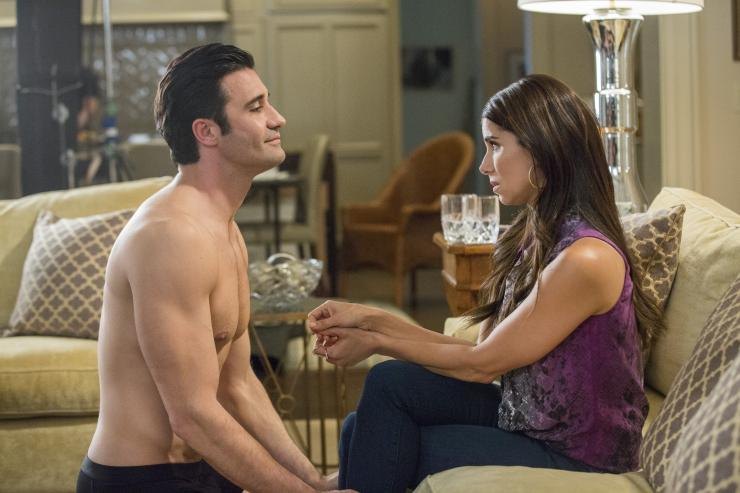 'Devious Maids' is a show that focuses on four Latina housemaids of affluent Beverly Hills, California. It features an ensemble cast of Ana Ortiz as Marisol Suarez, Dania Ramirez as Rosie Falta, Roselyn Sánchez as Carmen Luna and Judy Reyes as Zoila Diaz. The maids of the posh neighborhood get entangled with each other as they are involuntarily involved in secrets and conspiracies of their employers. The first season starts with the mysterious death of a previous maid that sets the ball rolling for scandalous secrets and lustful actions. The show also focuses on the moral bankruptcy of several affluent characters including the maids.
Read More: TV Shows Like Chuck
4. Ugly Betty (2006-10)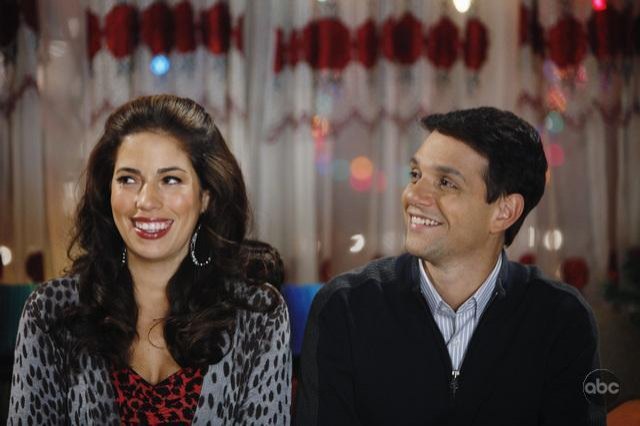 'Ugly Betty' shares a lot of similarities with 'Jane the Virgin'. Betty Suarez played by America Ferrera is 22 years old quirky yet good-hearted woman from Queens. She's an optimistic woman trying to take the world by storm. But she's constantly made fun of and ridiculed for her fashion sense and her adult braces. She gets a job in high fashion magazine Mode, where her to some extent simplistic aura clashes with her workspace surrounding. She is the butt of all jokes yet she manages to hold her own and strive for the betterment of both the magazine and herself.
Read More: TV Shows Like Criminal Mind
3. Unbreakable Kimmy Schmidt (2015-)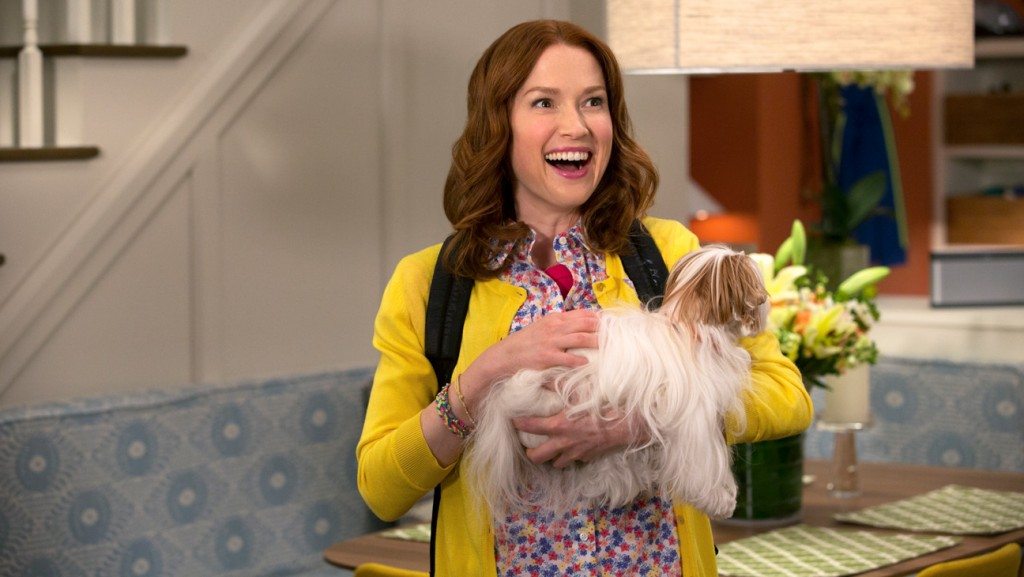 When the Netflix show first aired in 2015 it pleasantly took everybody with surprise. 'Unbreakable Kimmy Schmidt' is a TV series that depicts the life of Kimmy Schmidt (Ellie Kemper). She was in eighth grade when she was kidnapped along with other girls by a Reverend who brainwashes them into believing that doomsday has come and gone. After fifteen years of bondage, she's rescued and must get back in touch with the real world. She decides to ditch her previous life and starts building one in Manhattan where she meets her mother, both unaware of each other's true identity. The show portrays the young woman's struggles and plight in day-to-day life with ample warmth and humor.
Read More: TV Shows Like Prison Break
2. Gilmore Girls (2000-07)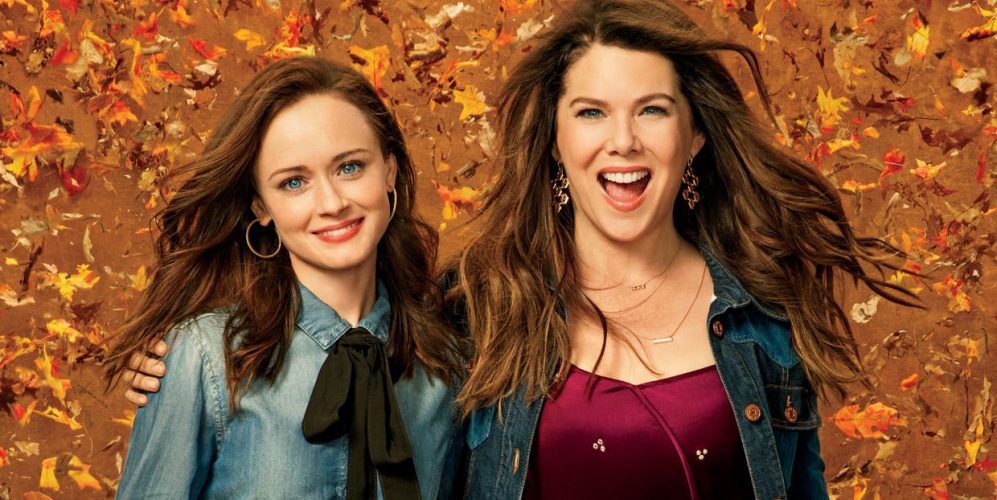 'Jane the Virgin' and 'Gilmore Girls' have one thread in common, the creator Amy Sherman-Palladino's conceptual quirks can easily be found in both the shows. 'Gilmore Girls' essentially tells the story of a mother-daughter relationship that evolves through heartbreaks, adverse situations and love for each other. Lorelai Gilmore is a thirtysomething mother of her teenage daughter Rory. We are introduced to Lorelai's struggles in the past after she became a teen mother all the way to her success in the Independence Inn. Throughout the series, the characters show ample warmth for each other as Rory faces many teenage problems. The show is also lauded for its witty humour and pop culture references.
Read More: TV Shows Like Gilmore Girls
1. Crazy Ex-Girlfriend (2015-)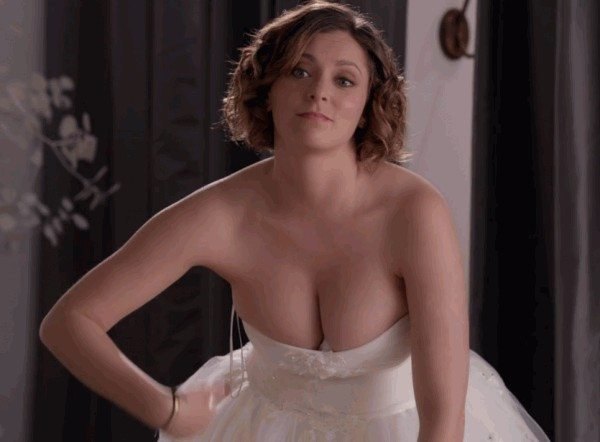 'Crazy Ex-girlfriend' is a show you must watch if you like 'Jane the Virgin'. At the center, we have a female protagonist Rebecca Bunch, a woman with serious issues. She's a highly qualified real-estate lawyer who works for a top law firm in New York. After a string of curious events, she bumps into her first flame from summer camp. Josh is going back to his hometown in California and Rebecca decides to take the u-turn of her life and follow him to California. She gets a job there and tries to get rid of her depression. Rebecca befriends people from her work and neighborhood while trying to get back with Josh through his friend Greg. The show is full of humour, has a flawed woman at the centre and is all about finding happiness in life.
Read More: TV Shows Like The Big Bang Theory