Netflix has set out in the world of entertainment with a clear mission – they are aiming to globally influence on how and what type of entertainment people consume. And for that, they are constantly producing original content from all over the world. These shows serve the company's long-term mission, and also engage users who are really interested in seeing international content. Netflix shows like 'Jinn', 'Love Alarm', and 'Sacred Games' have proved to be popular not only in the countries of their origin, but all over the world.
'Love Alarm' surely ranks quite high among the K-dramas on Netflix. The story of the series is a very interesting one, blending elements of science fiction within a romantic tale. It is set in a time when a mobile application has come out, which can make you aware if there is anyone within your 10-meter vicinity who harbors romantic feelings for you. Naturally, if there is an app which provides such information, chances are that secrets that people aren't comfortable sharing might come bursting forth. The central character of the series is a girl called Kim Jo-jo, who is a rather happy and sweet person despite having several family problems.
The series focuses on a love triangle she gets involved in with Hwang Sun-oh and Hye-young. If you enjoyed watching 'Love Alarm' and are looking for similar shows, then you have arrived at the right place. Here's the list of best shows similar to 'Love, Alarm' that are our recommendations. You can watch several of these series like 'Love, Alarm' on Netflix, Hulu or Amazon Prime.
7. My First First Love (2019)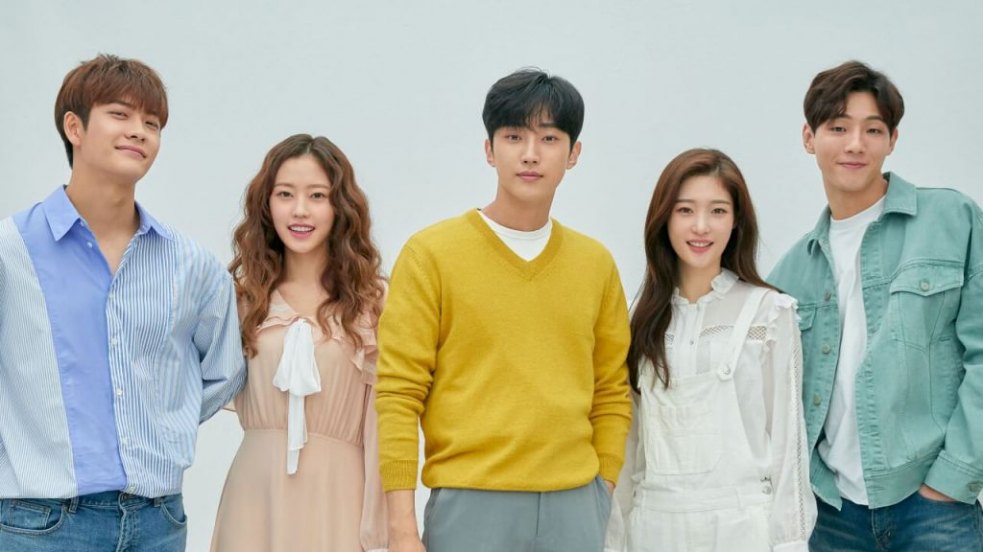 First love is always a rather messy business. There are only a handful of people in the world who can say that their first love was a fruitful experience. The essence of first love is wonderfully captured in this Netflix series created by Jung Hyun-jung which released in April 2019. The story centers around five young South Korean friends, who, due to various circumstances in their lives, have started living together. It is through their various experiences in life that the concept of first love is depicted in this series. A major takeaway from 'My First First Love' is the way it depicts urban life in Korea. If you have ever wondered about the nuances of the lives of city-bred South Korean youth, this is the series you should watch.
6. Radio Romance (2018)
'Radio Romance' is a series about true love and friendship set in the world of South Korean radio broadcasting. The story of the show revolves around Geu Rim, a girl who writes for radio shows. Geu Rim dreams of having a show of her own, and producing content as she sees fit. However, she is not that good at what she does, and spends her days as an assistant writer on shows helmed by others. Things get desperate when the only show Geu Rim works on is about to end. However, when she pitches another show and casts one of the biggest radio stars in it, love and success seem to be right around the corner. There is a feel-good factor about this series which makes you come back to it again and again. Relationships and friendships are depicted in this series with sincere attention to nuances. Another major takeaway from 'Radio Romance' is how the audiovisual medium is used to depict the importance of the radio in the world today.
5. While You Were Sleeping (2017)
What Korean drama shows do beautifully is blend genres. This legal drama-fantasy series tells the story of three young people and depicts how their lives get entangled with each other. Nam Hong-joo is a journalist who can envision a dreadful event which is about to happen in the future. When she takes it to her friends, one being a police officer and the other one a prosecutor, they together try to prevent these disasters from happening. Just like how 'Love Alarm' incorporates an element of science fiction to tell a story about a love triangle, 'While You Were Sleeping' uses elements of crime and fantasy to paint a picture about three young people and the relationship they share.
4. Memories of the Alhambra (2018-2019)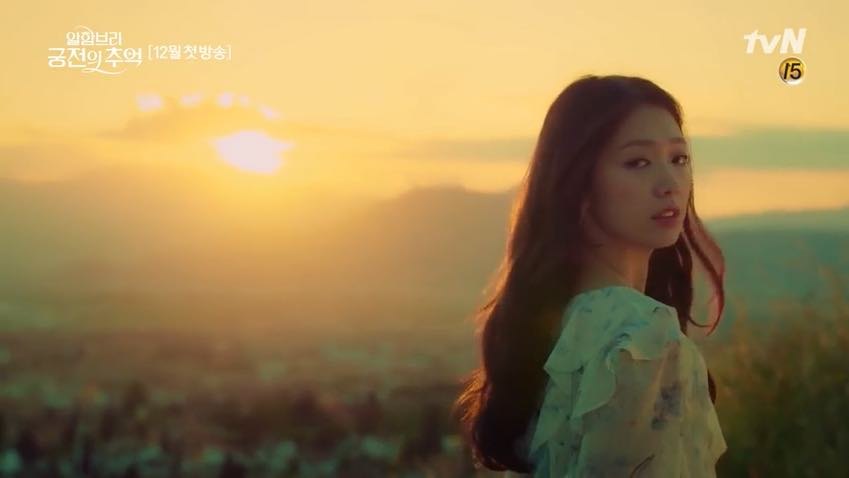 Just like 'Love Alarm', 'Memories of the Alhambra' also uses the backdrop of science fiction while depicting a wonderful love story. Yoo Jin-woo is a high-ranking officer at an investment company who travels to Granada, Spain, to discuss details about an augmented reality game which has been developed by a certain Jung Se-joo. However, when he reaches Spain, the creator is nowhere to be found. Jung Se-joo ends up meeting his sister, Jung Hee-joo. As a relationship develops between them, the lead characters also find themselves in weird scenarios which blur the line between reality and the world in which the aforementioned game is set in. The most impressive aspect of the series is its layered narrative and the brilliant performances of the two actors in the leading roles. While most shows we watch are seeped into their primary narrative, 'Memories of the Alhambra' blossoms from all different angles into a fulfilling, wholesome story.
Read More: TV Shows Like Wu Assassins
3. Romance Is a Bonus Book (2019)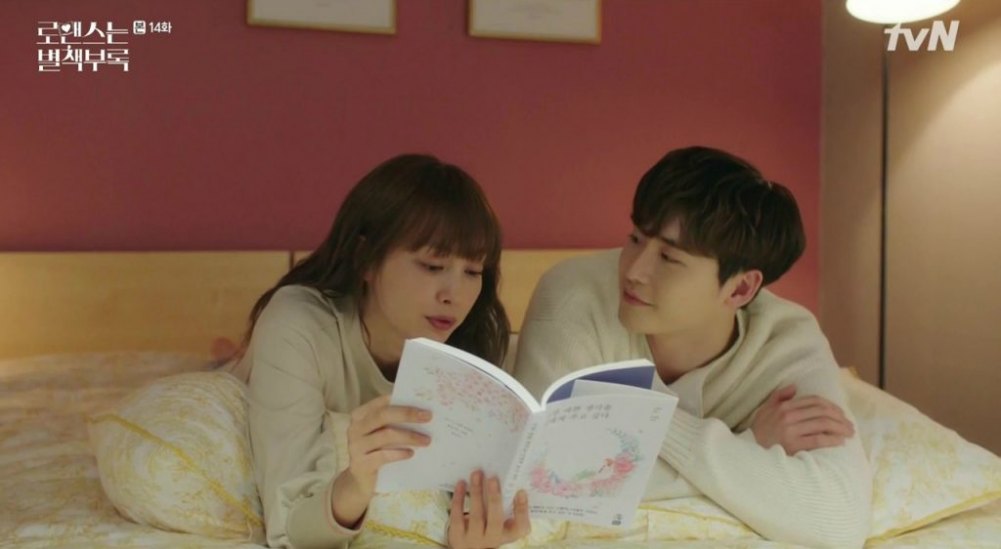 Cha Eun Ho and Kang Dan-i are the two central characters of this Studio Dragon K-drama. When he was a child, Cha Eun Ho was saved from an accident by Kang Dan-i, leaving the latter injured in the process. However, the event did create an everlasting friendship between them. Cha Eun Ho is now an author and an editor at a book publishing company. He wants to help Kang get back into the professional world after a major event in her life gets her off-track for a while. This renewed interest they take in each other's lives brings them closer, and slowly a romantic relationship starts blossoming between them. The cinematography and the color palette used in this series is truly amazing, and so is the story.
Read More: TV Shows Like Blindspot
2. Clean with Passion for Now (2018-2019)
In Martin Scorsese's 'The Aviator', the legendary filmmaker brilliantly depicts the life of the mysophobic businessman whose condition reaches an extreme state at one point of time. The K-drama 'Clean with Passion for Now' also tells the similar story of a mysophobic individual, but makes it into a heartfelt romantic comedy. Gil Oh-sol is a young woman working for a cleaning company who finds love in her life after becoming close to the owner of the company Jang Seon-gyul. The two of them have contrasting views when it comes to cleanliness. While Seon-gyul suffers from a pathological fear of germs, Oh-sol does not have any such issues. It is through his relationship with Oh-Sol that Seon-gyul begins to recognize his problem. Mental disorder is brilliantly used in this series to depict human bonds while not treating the sufferer with pity. The series sets forward the wonderful idea of using love, companionship, and empathy to help people suffering from mental disabilities.
Read More: TV Shows Like Agent Carter
1. Touch Your Heart (2019)
Actors have to go through a rigorous preparation process if they want to be truthful to the character they intend to depict onscreen. Oh Jin-shim is one such actress who takes her job very seriously, and when she has to play the character of a lawyer, she decides to work at a law firm as a secretary to Kwon Jung-rok. Oh Jin-Shim is quite eager for the role as her career is going through a downfall after she got mixed up in a scandal. While working for Kwong Jung-rok, she ends up developing strong feelings for him. The acting is what stands out in this series. The love between the leading characters is heartwarming and is perhaps one of the best romantic relationships depicted onscreen.
Read More: TV Shows Like Green Frontier