I simply love watching well-choreographed action sequences which manage to produce an unbelievable adrenaline rush within the viewers, if done right. And it is the detailed action sequences which become the crux of any martial arts film or TV show. It's the preciseness of direction, the intense physicality, and the innovative use of camera angles that make the truly great action sequences stand out from the other average stuff which fade into oblivion soon after their release. But when it comes to Netflix, we generally expect the streaming giant to come up with original content that will constantly force subscribers to turn away from the traditional television networks and discover the amazing shows and films they are coming up with.
'Wu Assassins' is a martial arts original show from Netflix which deals with a regular chef working in San Francisco's Chinatown who comes to know that he is in line to become a mystical super-fighter called the Wu Assassin who has to fight certain members of the Triad in order to dispossess them of superpowers which they might use to destroy the planet.
The interesting aspect of 'Wu Assassins' is that the series uses tropes used in crime dramas, action, and supernatural films and shows to bring forth an interesting tale about San Francisco's dark underbelly. The action sequences are exquisitely shot, and the use of lights and cinematography is reminiscent of Wong Kar-Wai and Gaspar Noe movies. If you enjoyed watching 'Wu Assassins' and would like to check out similar shows, then you have arrived at the right place. Here's the list of best shows similar to 'Wu Assassins' that are our recommendations. You can watch several of these series like 'Wu Assassins' on Netflix, Hulu or Amazon Prime.
7. Black Lightning (2018-)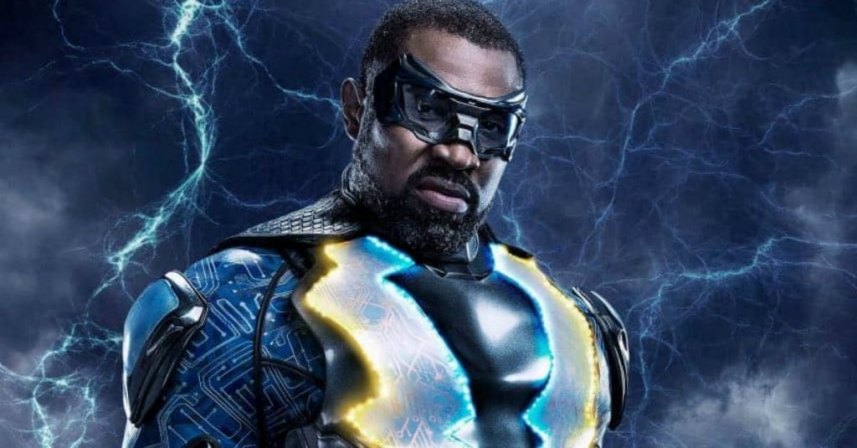 Black Lightning, whose original name is Jefferson Pierce, is a DC character who has the ability to harness his superpowers from electricity. In this CW Network series about the character, we meet him at a point in his life when he has retired from his superhero lifestyle and is concentrating on his day job as the principal of a school. Pierce, however, cannot enjoy his days of retirement since a notorious criminal gang starts causing problems in his town and even end up kidnapping his daughters. The interesting thing about the series is that it places the superhero character in very real places and situations, avoiding the exaggerations we usually get to see in such shows. There are a number of references to Christian symbols and myths which provide the series with a unique religious subtext.
6. Legion (2017-)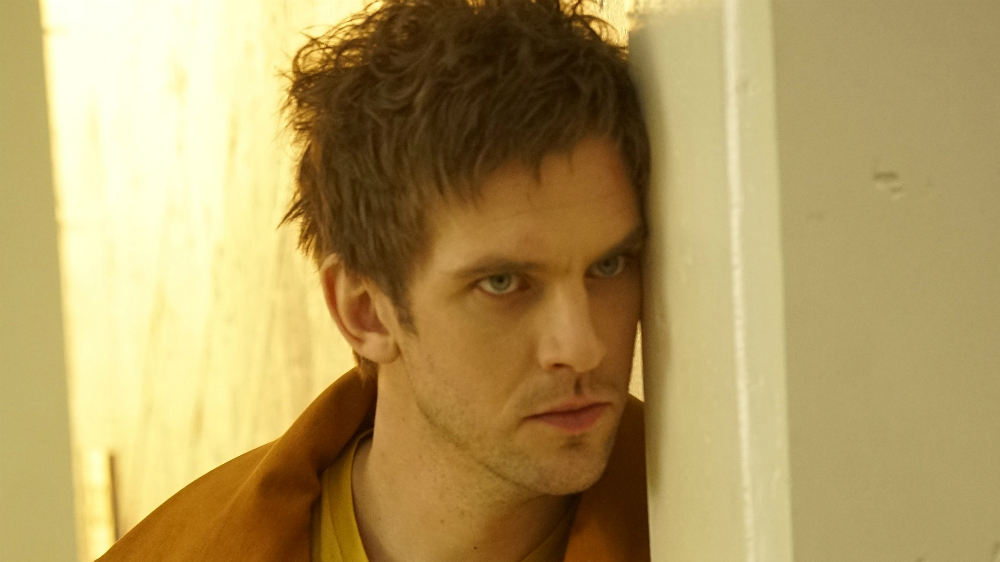 This FX original series, 'Legion', centers around David Haller, a person who is believed to be suffering from schizophrenia, but no mental institution anywhere manages to improve his condition whatsoever. After Haller meets a patient his age, and he starts to think whether what he suffers from can truly be classified as a mental disease or whether it is something entirely different. After being saved from a manhunt by a group of youngsters like him, Haller realizes he is a mutant, and that his mental problems are being caused by a fellow parasitic mutant using his brain as a source of energy. The series does a brilliant job of projecting a man suffering from schizophrenia where we see Haller perceiving reality in a blurred and completely different way from any other normal human. It is definitely a positive sign that mental illnesses are being talked about in popular TV shows.
5. Iron Fist (2017-2018)
The plot of 'Iron Fist' is somewhat similar to that of 'Wu Assassins'. Here is a leading character who has been born in a different land far from the places where martial arts and the culture surrounding it evolved. But it so happens that Danny Rand, the character in question, ends up at a Buddhist monastery where he gets indoctrinated into the religion and becomes an expert in Kung fu. The monastery where he gets his training passes on the mystical supernatural power of the Iron Fist from one great warrior to another, and Danny becomes the person who gets to possess this power when the time comes. This is a show which takes its martial arts aspects seriously and does a tremendous job with it. Although the series received poor ratings, some of the action sequences are truly memorable.
4. Warrior (2019-)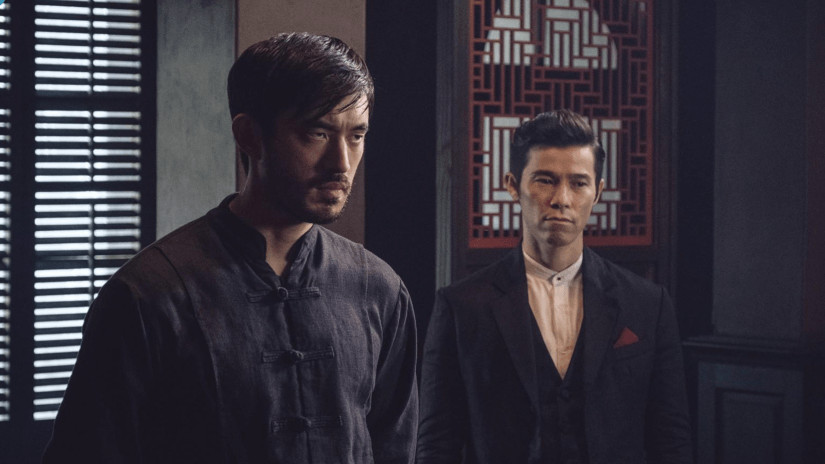 This is not a supernatural series, but is definitely one of the most pertinent entries on this list. 'Wu Assassins' takes place in present-day San Francisco's Chinatown, where the Triad has an enormous stronghold. But if you want to know about the times when this San Francisco Chinatown was actually coming up and how these small criminal organizations, then known as tongs, were gaining power, then Cinemax's 'Warrior' is the show you need to watch.
Set in the latter part of the 1870s, the series follows a character called Ah Sahm who comes to San Francisco in order to look for his sister. But being the superior warrior that he is, Ah Sahm gets involved with the tongs and even starts an affair with the mayor's wife. Interestingly enough, the story of 'Warrior' is inspired by the writings of Bruce Lee. The martial arts legend had taken his idea to Warner Brothers first, but got rejected as they were making a similar show at the time. Thankfully, Cinemax showed the courage to step up and turn Lee's idea into a series. The cinematography, set designs, direction, and performances of 'Warrior' are simply marvelous. Those of you who love action movies should check this show out right away.
Read More: TV Shows Like The Naked Director
3. Rosewell, New Mexico (2019-)
Whenever a seemingly normal plotline is layered with deeper subtexts, it enhances the overall experience of watching a film/TV show. This is exactly what you should expect when you sit down to watch the CW series 'Rosewell, New Mexico'. It is a story about a woman who returns home to the eponymous town after 10 years to see that the person she had an affair with when they were younger is actually an alien. Soon, news spreads that there are other aliens like him spread throughout the country, and a crackdown begins on these non-humans who have illegally taken up residence on Earth.
The series works as a perfect metaphor for the refugee crisis which we are witnessing all around the world, with immigrants being treated quite harshly almost everywhere. Governments are spreading fears of minorities, and this fear-mongering is getting reflected in the daily interactions of the common people. In a similar fashion to 'Wu Assassins', this series explores supernatural elements, while being completely rooted in realistic problems.
Read More: TV Shows Like American Crime Story
2. The Boys (2019-)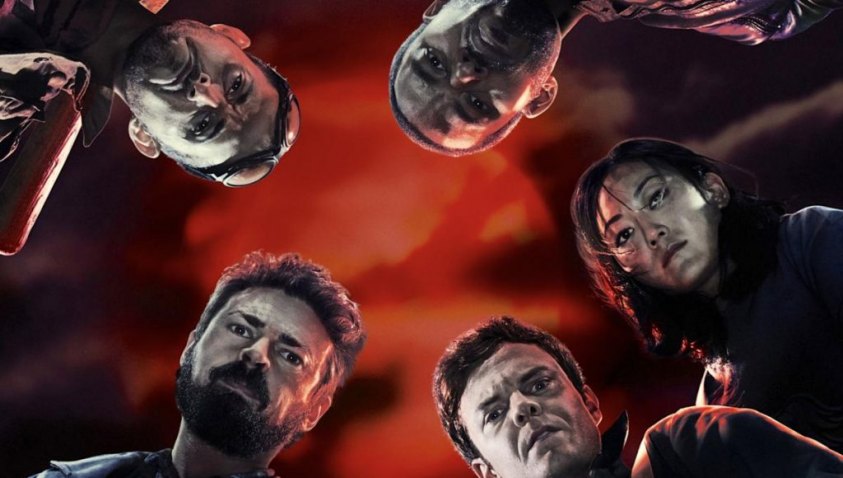 The Amazon Prime original series 'The Boys' is a wonderful re-imagination of a world where there are superheroes who possess the powers to destroy all criminal activities if necessary. But the thing is, here the superheroes are too snobbish to actually risk their lives for the benefit of others. They are almost products in the hands of a big corporation which uses them to generate vast profits. Seeing the conditions of the superheroes, a group of blue-collar fighters called The Boys join forces to teach them a lesson. The group they are up against in the fight is known as The Seven, and comprises of the corporate superheroes who actually do nothing for the society. This is another show with a strong subtext, offering us a study of the world where everything has been commodified and you need to spend money if you want things to move your way.
Read More: TV Shows Like The Boys
1. American Gods (2017-)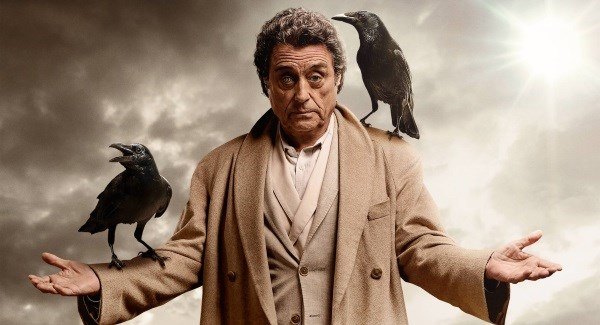 Neil Gaiman is one of the most fascinating writers working today. He has created a reputation for himself with seminal works like 'Sandman', 'The Ocean At The End Of The Lane', 'American Gods', and others. Gaiman's stories are always a fine blend of the world we live in and the magical surreal world where some of his characters inhabit. The story of 'American Gods' follows a character called Shadow Moon, a former convict who starts working for a man named Mr. Wednesday. He soon realizes that his employer deals with a realm that is beyond the regular world. Here, magic is real and there are multiple gods, who not only interact with the mortals, but are also afraid of technology and media taking a toll on their popularity. 'American Gods' is a world where the supernatural and the natural co-habit, and it has been created with such meticulous precision that every frame shall leave you awestruck.
Read More: TV Shows Like American Gods