The 2014 Jaume Collet-Serra directorial, 'Non-Stop,' stars Liam Neeson as an alcoholic ex-NYPD officer turned Federal Air Marshal named Bill Marks who treats his job as a regular desk job, despite lives being potentially at risk during every single flight. On one of the seemingly ordinary days at the office, he realizes that a killer is on board an international flight from New York to London when he receives a series of threatening texts from someone on the flight.
The texts received by Bill instruct him to ask the airline to transfer $150 million into an offshore account, and if the demands are not met, a passenger would die every 20 minutes. Apart from Neeson, the action thriller movie also features a talented ensemble cast comprising Julianne Moore, Scoot McNairy, Michelle Dockery, Nate Parker, and Corey Stoll. Most of the story unfolds within the flight, which begs the question if the movie was shot inside an actual airplane or not. Well, let's find out, shall we?
Non-Stop Filming Locations
'Non-Stop' was filmed in New York, especially in and around New York City. As per reports, principal photography for the Liam Neeson starter commenced in early November 2012 and wrapped up in late January 2013. So, let's not waste time and dive right into all the specific locations that stood in for the plane where most of the action takes place!
New York City, New York
Almost all of the shooting for 'Non-Stop' took place in New York City, with the production team mainly utilizing the facilities of the York Studios at 34-02 Laurel Hill Boulevard in New York's Queens borough. Being the first movie to have been shot at the studio, it demanded a set of the plane built from scratch and slightly larger than a standard commercial airliner to accommodate Neeson's height. As per Neeson, most of the shooting occurred in this constructed plane.
In December 2012, the filming unit even set up camp on location inside John F. Kennedy International Airport, AKA JFK Airport, specifically in Terminal 4, in Queens, where they recorded several pivotal sequences for 'Non-Stop.' The cast and crew members reportedly traveled out of New York City to Long Island to tape key portions in Long Island MacArthur Airport, formerly called Islip Airport, at 100 Arrival Avenue in Ronkonkoma.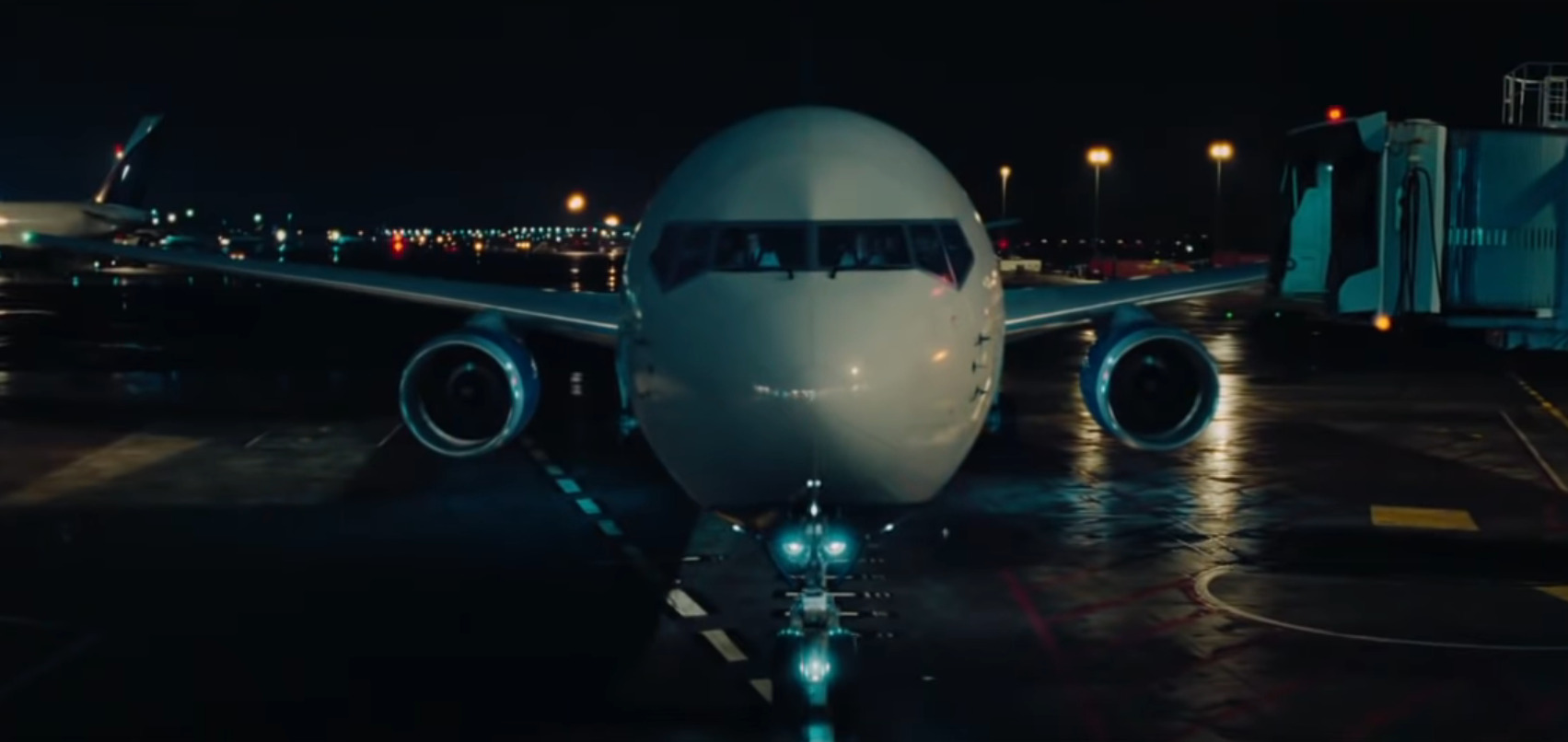 During a conversation with Collider in June 2014, director Jaume Collet-Serra was asked about shooting on the same set for 40 days and if it had any advantages. He stated, "No, it's the opposite. It really messes with your mind because you've done that scene in that same seat, and you need to find another way to do it that is more interesting. I think it's a challenge."
Jaume expanded, "It's fine, obviously, as experience will tell you, yes, if you are in the same place, you can pick up shots. But what shots? You're not going to pick up the same shot if it's something you've already done. These days in movies, you can always come back to a location or do an insert or do something, so that's not even an issue anymore. But coming back every day to the same plane, it messes with your head."
Apart from 'Non-Stop,' the locales of New York City have emerged as a primary production location for several film and TV shows. Some notable ones include 'John Wick,' 'The Commuter,' 'John Wick: Chapter 2,' 'The Warriors,' and 'The Fate of the Furious.'
Read More: Is Non-Stop a True Story? Is Bill Marks Based on a Real US Air Marshall?