Helming one's first feature film project is never easy. One misstep might land your entire career in jeopardy. Thankfully, this is something Melina Matsoukas will not have to worry about. Her debut feature 'Queen And Slim' is making Waves right since it first released at the AFI Fest on November 14, 2019. After directing music videos for eminent artists, Matsoukas has stepped into the field of feature films with surprising results. The film also owes its success to the screenplay written by writer/actress Lena Waithe who made history by becoming the first black woman ever to win an Emmy Award for writing in a comedy series. Matsoukas and Waithe have earlier worked together in the Netflix series 'Master of None'.
Daniel Kaluuya plays the male lead in the film, while Jodie Turner-Smith dons the role of the female lead in 'Queen And Slim'. After his performances in films like 'Get Out' and 'Black Panther', it's clear that Kaluuya has been making pretty interesting career choices. On the other hand, this is the first leading role for Turner-Smith who was more famous as a model than an actor before the release of this film.
Queen and Slim, the characters that these two actors play, meet for their first Tinder date and soon find themselves in serious trouble after they accidentally shoot a policeman dead as an act of self-defense. Now that the lawmen are after them, the duo decide to go on a run to save their skin. However, footage of the shooting is leaked and soon enough, Queen and Slim become national sensations.
Queen And Slim Filming Locations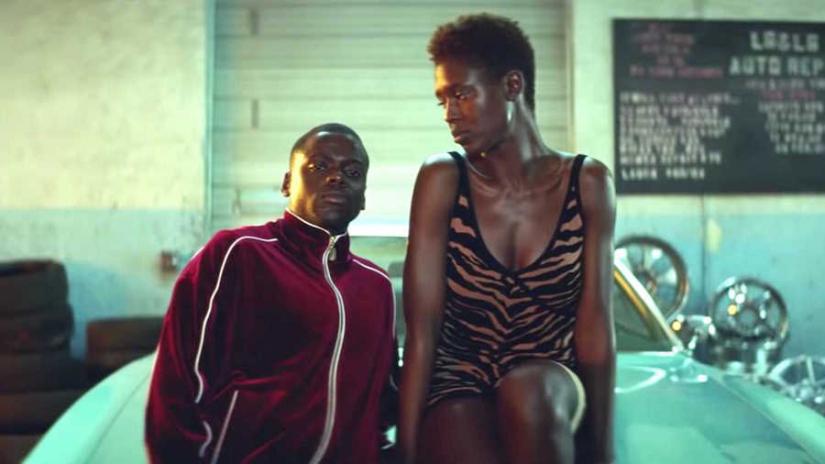 The fact that 'Queen And Slim' is a road movie where the two leading characters constantly travel from one place to another means that the film has been shot in numerous locations. But when you take into account the fact that the film has been shot on a budget of $17-20 million, it becomes quite apparent that the locations are not that far and widespread. So you must be wondering as to where 'Queen And Slim' was shot. Read on to find out more as we have got you covered:
Cleveland, Ohio
The events in 'Queen And Slim' kick-off after the two leading characters are stopped by a police officer and they end up killing him. Tat Radcliffe's mastery behind the camera helps capture this intense sequence brilliantly, with the perfect use of light and the location. St. Claire Avenue on the east side of Cleveland, in Ohio, is the place which has served as the location for this scene. The crew had to work in extremely cold conditions in Cleveland while this scene was being filmed. According to one of the tweets by actress Jodie Turner-Smith, the crew was filming in a -17 degrees temperature.
New Orleans, Louisiana
A major part of the film finds Queen and Slim on a cross-country trip as they try to avoid the police by any means necessary. The duo is driving in a Pontiac and it suddenly breaks down somewhere in New Orleans where they have to get it repaired as fast as possible. This leads them to a mechanic who knows who they are and is not ready at first to repair their car. However, after some argument, he agrees to do so. This entire scene has been filmed in a New Orleans car mechanic's shop called Vic's Auto Glass.
Florida
After having killed the police officer, Queen and Slim travel across the southern states of USA in order to find a safe haven for themselves. Reports suggest this part of the journey was shot in Florida. The film's climax takes place in this state itself. Unfortunately, we don't have information on the exact locations in Florida where the film was shot.
'Queen And Slim' is among the best films of 2019, and that in itself is saying something. This year has probably been the best year for films in a long time when we consider not only Hollywood, but world cinema in general. This is a year when we have seen legends of the business coming out with some of their best works, and for a debut feature director managing to create such an impact with her film goes on to show the immense talent of Melina Matsoukas and all the people who have worked on this project.
Read More: Is 'Queen and Slim' Based on True Story?