Aziz Ansari is one of the most astoundingly fresh voices of the contemporary comedy scene. Having first come to prominence with the NBC sitcom 'Parks and Recreation,' his career graph has been soaring high with no chance of slowing down. Ansari's unique world perspective, layered with his natural sense of humor and the experience of growing up as an immigrant child in a complex hybrid society perfectly merge in the seminal comedy series he created for Netflix, 'Master of None'. Few other comedy shows have received as widespread critical acclaim and love from the audience as Ansari's creation. The comedian plays the central character, Dev in the series. He is an aspiring actor with Indian origin who lives in New York. His career is in the struggling phase as the actor tries hard to land his breakout role. We follow Dev's life as he stumbles across the cultural differences he constantly witnesses in the American society and looks for new acting gigs.
The settings, cinematography and approach to each scene that 'Master of None' takes has clear influences of Italian masters like Federico Fellini and Michaelangelo Antonioni, among others. Many of the episodes even point to a clear Woody Allen influence where we follow a character across New York's cultural and romantic cityscape. So, without further ado, here is the list of best TV series similar to 'Master of None' that are our recommendations. You can watch several of these TV shows like 'Master of None' on Netflix, Hulu or Amazon Prime.
8. Louie (2010 – 2015)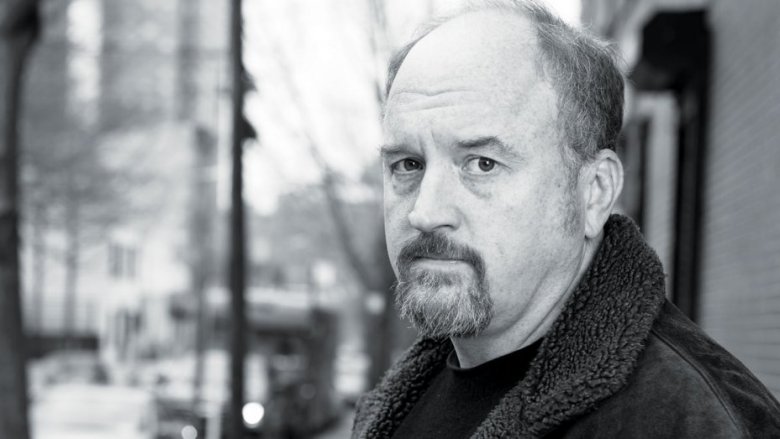 The now-disgraced Louis C.K. was one of the best and most influential comedians in the world before his cases of sexual misconduct surfaced as a blow to his personal and professional lives. A prolific stand-up comedian, C.K. has also been the brains behind some amazing comedy shows. The FX series 'Louie' is the height of his achievement as a television show creator. Besides being the creator, Louis C.K. also serves as the writer, director and the protagonist of this seminal series about a fictionalized version of himself.
Louie, the central character of the show, is a small-time stand-up comedian who performs at different New York clubs and looks after his three children all by himself. Each episode follows Louie in a certain situation which ultimately gets resolved by the end of the segment. Small clips of Louie performing at comedy clubs are also interspersed between the show's narrative. 'Louie' deals with some rather relevant issues plaguing today's society like sexuality, the perils of guilt and the struggles of a single parent. Critical appreciation came in abundance throughout the five-season run of the series.
7. Brown Nation (2016 – )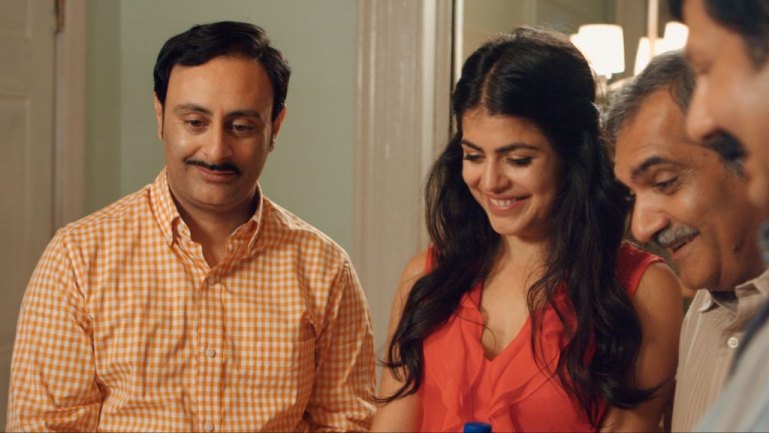 Indian-Americans are finally getting representation on American television, thanks to Netflix's bold attempts to broaden their horizons by telling tales no one has dared to. 'Brown Nation' and 'Master of None' are the first two American shows where Indian actors play leading characters, with both being hilariously funny while bringing out nuances of the Indian diaspora in America.
'Brown Nation' centers around Hasmukh Parikh who runs a small IT consultancy company out of Queens, New York. The company is sinking down as his family and business lives make his life a pressure cooker which makes it difficult for him to juggle. Parikh's wife Dimple keeps complaining that her creative side remains unexplored because of the household duties as a typical Indian wife. 'Brown Nation' has no peer when it comes to exploring the American-Indian household and culture, with comedy being its forte. 'Master of None' is more of a drama with comedic moments, but this series is a quirky comedy filled with goof-ups and much louder performances.
Read More: TV Shows Like Sacred Games
6. Parks And Recreation (2009 – 2015)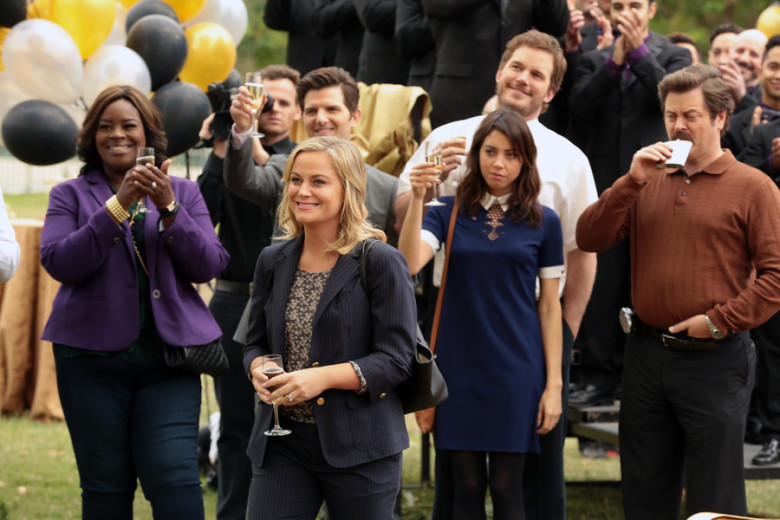 If you have enjoyed watching Ansari's performance in 'Master of None,' you must check out the show which catapulted the comedian as a household name, 'Parks And Recreation.' Starring Amy Poehler as a government employee who wants to build a park on a massive abandoned pit, the series brings to light the political complexities one needs to face before being able to work towards building proper infrastructure.
Ansari plays Tom Haverford, who is a subordinate officer to Poehler's character Leslie Knope. In the political quagmire which she has to go through, Knope never compromises on her vision and strives towards making it come true at any cost. Huge critical acclaim follows every season of the series, with the strong characters played by the ensemble cast also garnered praise from all over the world.
Read More: TV Shows Like South Park
5. Dear White People (2017 – )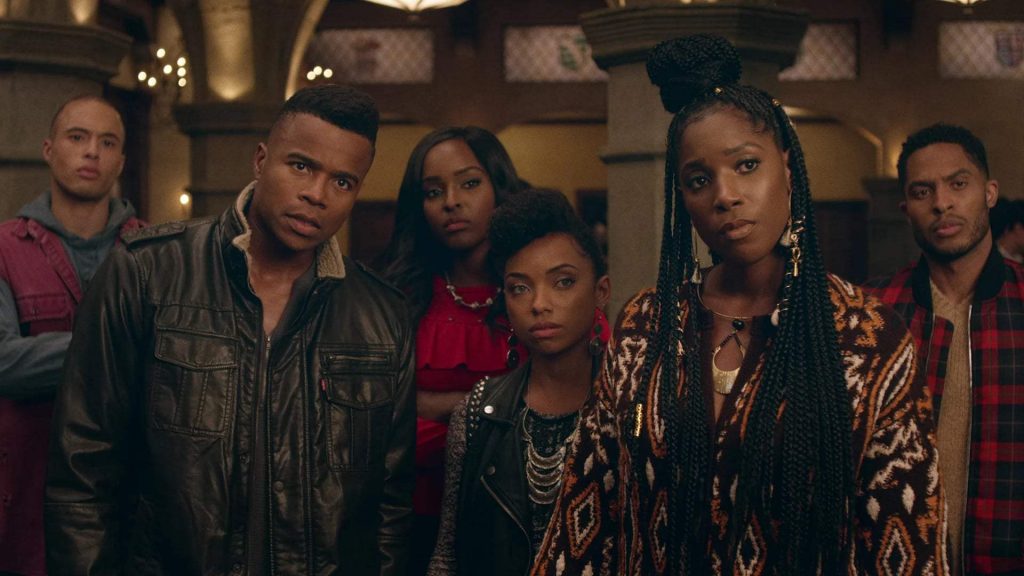 Just as 'Master of None' gives us a glimpse at the Indian experience in America, 'Dear White People' provides us a look at the lives of African-American students in premier academic institutions in the country. The story follows a group of students who have entered an Ivy League institution where they go through shocking instances of racism in the academic sphere which plagues their lives constantly.
The show explores the constant cultural bias they face, along with their activism to draw attention to the injustice being inflicted on them as day-to-day reality. The uses of absurdist humor, irony and bitter truths earned widespread critical acclaim for the series. The political message in 'Dear White People' has been so strong that some have dared to accuse the series of counter-racism against white Americans.
Read More: TV Shows Like Dear White People
4. Atlanta (2016 – )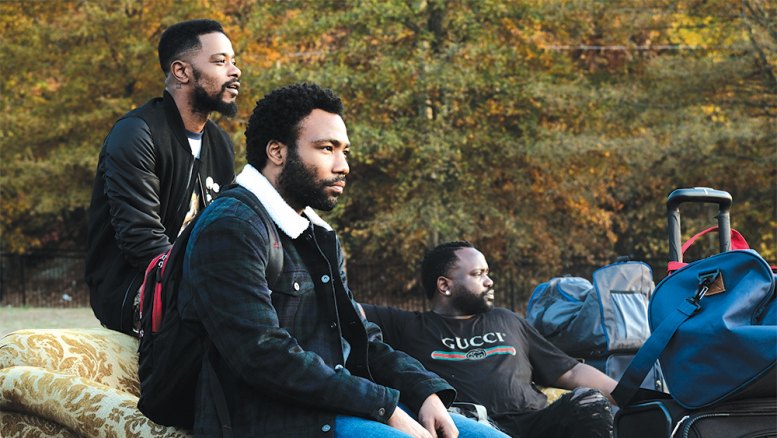 Created, written and directed by the phenomenally talented Donald Glover, 'Atlanta' is quite similar in treatment to 'Master of None.' Both shows center around young artists who are yet to find their footings in the entertainment industry while talking about the experiences of minorities in America. Glover plays the character Earn in this series, who is the manager of his rapper cousin Alfred, a.k.a. Paper Boi.
Earn's personal problems in life never allows him to work as hard for Alfred as he would have liked, and this keeps delaying the otherwise talented Alfred's success. The experiences of a young African-American struggling to make a decent living in America are deftly portrayed in the series, with Glover adding to it his unique brand of sometimes dry and at otherwise absurdist and sharp comedic commentary.
Read More: TV Shows Like Atlanta
3. Fleabag (2016 – 2019)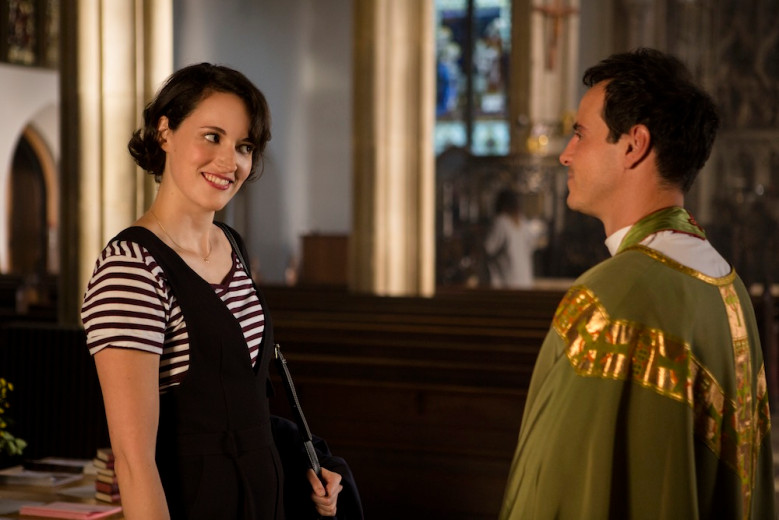 'Fleabag,' written, created and performed by Phoebe Waller-Bridge, is a seminal comedy series which has received overwhelming love from critics and audience alike. The plot centers around a young English woman in London who does not care about offending people using her acidic sense of humor. She is boisterous, loud and extremely independent, and does not want anyone's help in trying to find her own footing in life.
The series has been described as a tragi-comedy, with Waller-Bridge receiving a number of awards for her performance and writing. In a similar vein to 'Master of None,' 'Fleabag' is the brainchild of Phoebe Waller-Bridge, with both shows discussing the experiences of characters in their late-20s to early-30s, who try to find some sort of connection with everything in and around their dried out life.
2. The Office (2001 – 2003)
Considered by many to be one of the greatest TV shows of all time, 'The Office' is the brainchild of renowned English comedian Ricky Gervais. Though most Americans are more familiar with the NBC remake starring Steve Carell, it all began with the seminal BBC series 'The Office.' Gervais plays David Brent, the manager of a branch of a paper manufacturing company. Brent finds it very difficult to interact with people working under him, and when he tries to come off as a nice and considerate boss, all he does ends in disaster and misadventures!
The series is shot in a faux-documentary style, which makes Brent's crude behavior even more shocking. 'The Office' explores themes like social awkwardness, relationships between office colleagues, and the desperate chase behind fame.
Read More: TV Shows Like The Office
1. Seinfeld (1989 – 1998)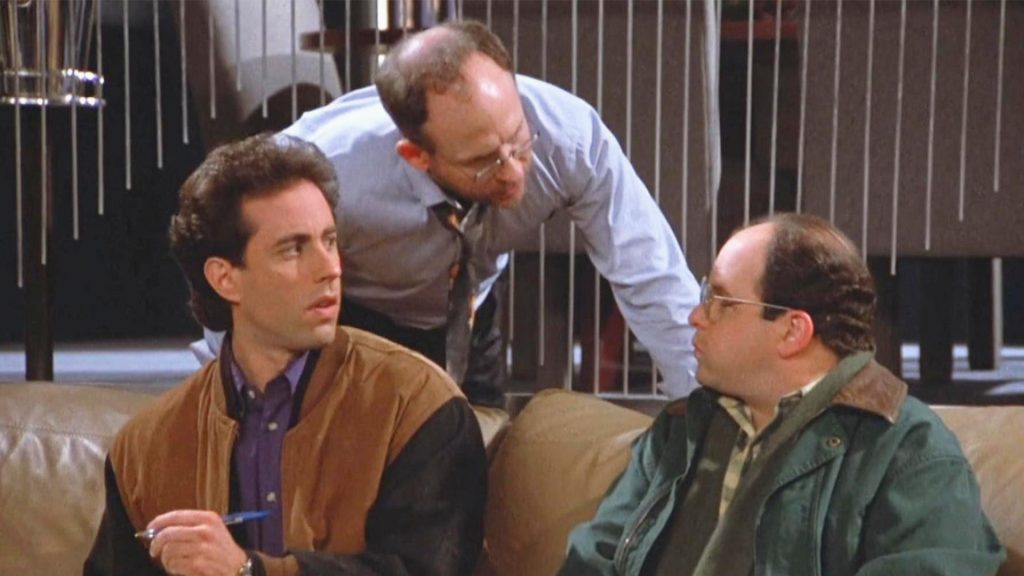 This is the series which catapulted Jerry Seinfeld into the list of comedy's all-time greats. Seinfeld here plays a fictionalized version of himself who, also a stand-up comedian, is hardly is as successful as his real-life counterpart. The series follows the fictional Jerry Seinfeld and his friends as they traverse through their lives in New York City. When asked what the show is actually about, Seinfeld famously said that it is a show about "nothing," with many episodes simply dealing with the day-to-day lives of its leading characters. 'Seinfeld' is widely considered to be among the greatest TV shows of all time. Writers Guild of America ranked the series second after 'The Sopranos' on their list of Best Written TV Series of All Time.
Read More: TV Shows Like This Is Us