One of the characteristics of the Peak TV era we are living in is the proliferation of scripted content. Amidst the explosion of broadcasting, cable and streaming platforms, comedy shows release by the dozen every month. Most of them don't manage to make it past even one season, and we forget them as soon as they release. Some become famous and run for some seasons, but do not have any impact on television or the way television content is presented in general. Then there are shows like Donald Glover's 'Atlanta', which become not just a popular show, but a visual document with social, political and cultural significance by reflecting contemporary world order.
'Atlanta,' which is a comedy-drama series from FX, tells the story of Earn and his cousin Alfred, two aspiring rappers who navigate through stark social realities of race, class and poverty. Earn, who is a college dropout, and his daughter struggle to make both ends while his cousin, locally famous rapper, Paper Boi chases his music dreams. Their lives are in a complicated juncture of day-to-day survival. But the show opts to explore the nuances of their life on the fringes of society through an outrageously comedic treatment.
But comedy in their life often surfaces as layers of shocking and surreal dark humor. The brilliant writing and direction of Donald Glover and elextrifyling performances make 'Atlanta' a must watch and critical favorite. The series also fared well during the awards season, bagging two Golden Globe and Primetime Emmy Awards each. A socially conscious drama about the lives of African-Americans in Atlanta, the series will be fresh in the memories of American audiences for a long time. So, without further ado, here is the list of best TV series similar to 'Atlanta' that are our recommendations. You can watch several of these TV shows like 'Atlanta' on Netflix, Hulu or Amazon Prime.
7. She's Gotta Have It (2017 – )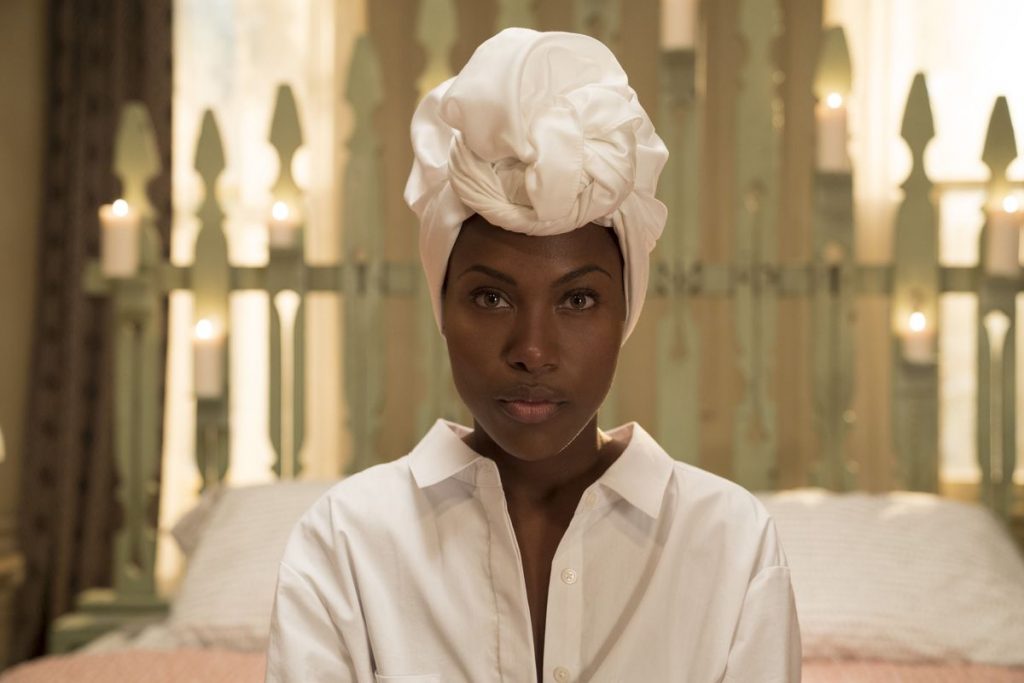 Buzz around 'She's Gotta Have It' 'spiked' as soon as it was announced that the legendary screenwriter and filmmaker Spike Lee is the man behind the intriguing project. The Netflix series itself is a re-imaging of the 1986 film of the same name directed by Lee. The leading character of 'She's Gotta Have It' is an African-American woman named Nola Darling who is an artist dating three men at the same time. Nola does not seem to figure out which man she really wants to be with, and thus cannot let any of them go.
The most fascinating aspect of the show is the character of Nola. She is brave, independent, strong, and is someone who never backs down from the challenges society keeps throwing at her. Being a young, African-American woman, her problems are many, which she has to fought with a strong personality and immense courage. As always, this is not a Spike Lee show but a real dope "Spike Lee" joint!
Read More: TV Shows Like She's Gotta Have It
6. High Maintenance (2012 – )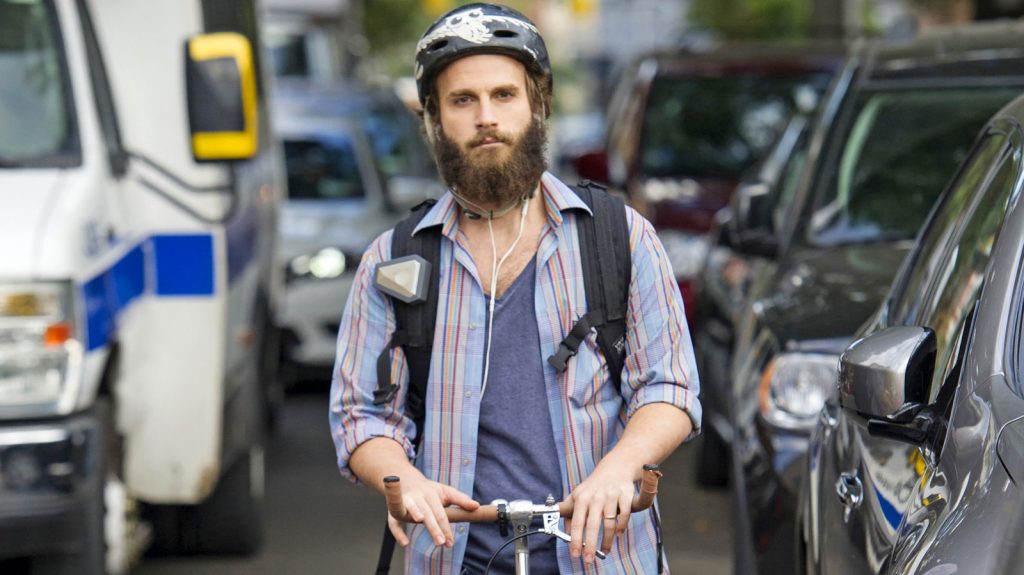 'Atlanta' always seems like a show which takes a peek into the lives of its central characters and leaves them behind. The narrative never indulges with those lives because its focus is elsewhere. The HBO series 'High Maintenance' follows a similar path while depicting the life of a weed dealer who goes around on his bicycle supplying marijuana to his clients in Brooklyn and Manhattan. These customers themselves become the focus of each episode, and we consume snippets of the internal worlds of their lives as an outsider or a voyeur.
'High Maintenance' debuted as a web series streamed on Vimeo, and after it became quite a sensation, HBO decided to pick up the title and made it into a half-four format series. Critical response about the series has been quite overwhelming. Praises have been showered on the interesting characters that we meet in every episode, and the way the series offers us glimpses of their lives.
5. Crashing (2017 – 2019)
Created by and starring Peter Holmes, 'Crashing' is a TV series about a comedian who decides to perform stand-up routines after being left by his wife. Now homeless, stand up is the only way he can make ends meet. The character is a fictionalized version of Holmes, and hence goes by his name. The reason 'Crashing' is worth mentioning on this list because in 'Atlanta' too, Earn's girlfriend leaves him to fend for himself. Though it is difficult for Earn without his girlfriend and their daughter, he manages to pull himself up and survive the drudgery of life.
Renowned comedians Artie Lange and T. J. Miller have also made guest appearances on the series, with another comedian, Judd Apatow serving as the director of the pilot episode. 'Crashing' received an overwhelmingly positive critical response when it released, with reviewers praising the way the writers have managed to keep the jokes fresh in every episode.
Read More: TV Shows Like Once Upon A Time
4. Insecure (2016 – )
Inspired by a web series titled 'The Mis-Adventures of Awkward Black Girl,' 'Insecure' is a visual journal of an African-American girl named J, plassyed by Issa Rae who also created the show along with Larry Wilmore. J narrates several social situations she finds herself in. When the series was rewritten for the television, the two characters who became the protagonists of the show are Issa, playing a fictional version of herself, and Yvonne Orji, playing a character named Molly.
Through the perspectives of the two girls, we get a vivid picture of their society, the social situations they find themselves in, and the struggles they face in their daily existence. 'Insecure' never restricts itself as a comedy show, but pushes its boundaries further to becomes a mirror reflecting struggles of each and every African-American girl to exist in the contemporary society. The show becomes a social commentary and entertainer in the funny way by revealing us the complex realities of the lives of two cousins living in Atlanta. This is the same approach Glover takes while writing 'Atlanta.'
3. Fleabag (2016 – 2019)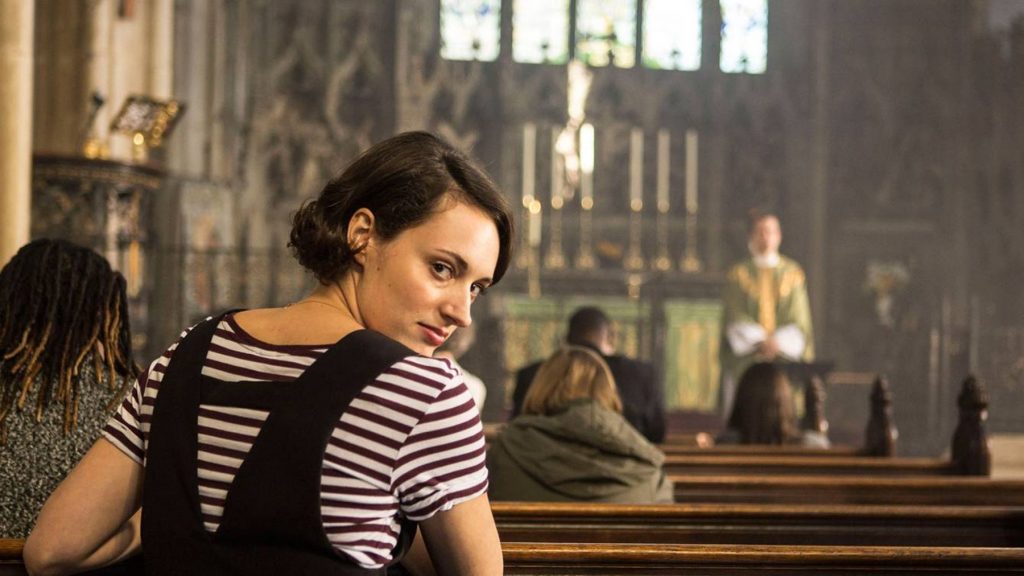 Phoebe Waller-Bridge is among the most exciting new voices in comedy today. With her seminal show 'Fleabag', the actress-turned-writer has been able to create a wave only Ricky Gervais had managed earlier when the first season of 'The Office' hit the small-screen. In 'Fleabag,' Waller-Bridge plays a British woman in her late 20s who is confused with life, frustrated with most of her family members and is sometimes even rude to them. The right way to describe 'Fleabag' would be a tragicomedy as the series deftly incorporates pretty intense moments, but layers them with such a defying sense of wit that each scene stands out on its own.
This is a show they will talk about for generations to comes, and Phoebe Waller-Bridge is a name we shall never dare forget. 'Fleabag' gets a place on this list because of two reasons- firstly, it is a show about the problems faced in life by people in their mid-to-late 20s as they struggle to find a firm footing in life. Secondly, Waller-Bridge and Glover are two insanely talented writer-turned-actors who are set to take the world by storm in the near future.
Read More: TV Shows Like Elementary
2. Dice (2016 – )
Comedian Andrew Dice Clay plays a fictional version of himself in the Showtime comedy series 'Dice.' The plot centers around the titular Dice who tries to revive his career and while going through the highs and lows of life. Interestingly, Dice's real-life problems are made a part of the narrative as problems the character Dice! These include facing an MTV ban, composing nursery rhymes with adult content, his acidic humor, and the number of controversies he has courted throughout his life.
This is a semi-fictional look at one of the most interesting characters in comedy, which makes us laugh whole-heartedly, sometimes with the leading character or sometimes at his social awkwardness. Dice does not seem to mind either. Famous actors like Mickey Rourke, Adrien Brody and the magician Criss Angel appear as themselves on the show.
This is a show where the leading character does not want to portray himself as a heroic being. Like Glover's character Earn in 'Atlanta,' he is vulnerable to anxiety, fear and self-doubt buy realizes his problems at some point and tries whole-heatedly to patch himself up.
1. Dear White People (2017 – )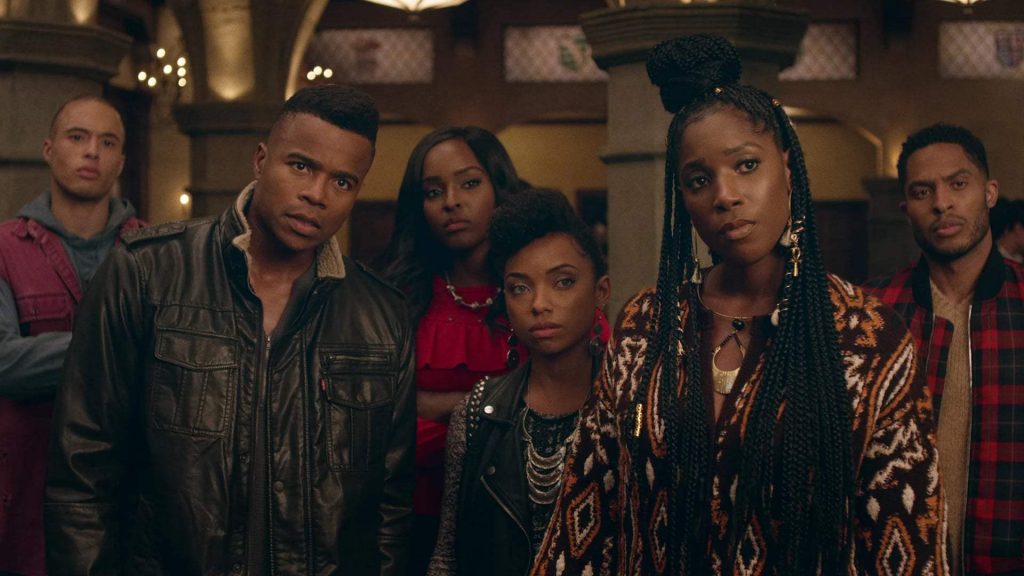 Based on the 2014 film of the same name, the Netflix original series 'Dear White People' follows a group of African-American students as they traverse through university life at a prestigious Ivy League college. Crowded with white students, the institution is a melting pot of underlying racial tensions. How racism is inculcated in the smallest expressions which comes to one naturally shows us the underbelly of a racist America and the rest of the world. This is also the reason why we have included 'Dear White People' on this list.
In 'Atlanta,' we see a person not accepting a 100 dollar bill from Glover's character because she believes there is no way a young African-American man can have that much money on him unless obtained by unfair means. But she is very polite about it, and this is where it becomes more cruel and infuriating. 'Dear White People' explores such situations in an academic sphere. The series is provocative and witty at the same time while pinching the racists in the right places. The show creator Justin Simien received widespread critical acclaim and audience praise for a such bold attempt.
Read More: TV Shows Like Dear White People