Be it mind-bending sci-fi flicks, war classics or seminal superhero trilogies, Christopher Nolan, with his distinctive and prodigious style of direction, creates masterpieces that are often dissected and revisited time and again. When it comes to his upcoming spy espionage 'Tenet', the film is unquestionably one of the most anticipated films of the year and from its recent trailer, it seems like this one again is seeped in the director's obsession with time.
While the big philosophical concepts of his films—that never really give any concrete answers—are widely appreciated by most viewers, even the mere setups of his films make them look like complex art forms.
Tenet Filming Locations
Christopher Nolan, instead of predominantly focusing on just one aspect, highlights every essential component of his films. With spectacular visual imagery, structure, and sound, his films unfold themselves as a work of art and not as a mere story to be told. And that's why it comes as no surprise that the director chooses some of the most remarkable destinations as filming locations. Claiming that it is one of his most ambitious projects, the director has filmed 'Tenet' all across the globe, spanning through seven different countries. This itself gives a good idea of how broad his scale is going to be for this upcoming film. With that said, here is everything that we know about the filming locations of 'Tenet'.
Tallinn, Estonia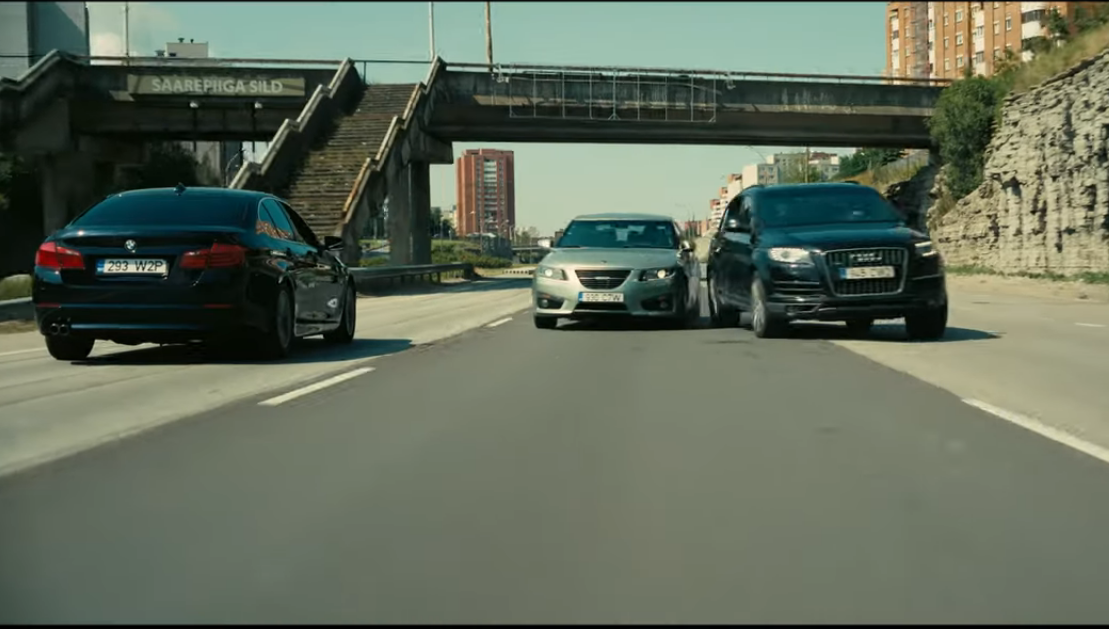 Tallinn is the capital of Estonia and is known to be one of the most breathtaking cities of Northern Europe. Even Nolan claimed that he chose Tallinn as a location for filming because of its unique locations and architecture. Reportedly, the renowned Laagna road, which runs through the alluring streets of Tallinn, was shut down for ten days in June 2019, for the filming of 'Tenet'.
Estonia granted funding of $5.6 million for the filming of 'Tenet' throughout June and July in Tallinn. And during this span, Linnahall, Pärnu Highway, and adjacent streets were also closed for filming.
Initially, the Tallinn mayor, Mihhail Kõlvart, had expressed his concerns regarding the closure of the busy Laagna Road, however, this was later settled with temporary road closures and detours. Earlier this year, several stills of Dimple Kapadia with the Academy Award-nominated director from the set of the film in Estonia also went viral, which made it pretty evident that the Indian veteran actress will be playing a key role in the film.
Amalfi, Italy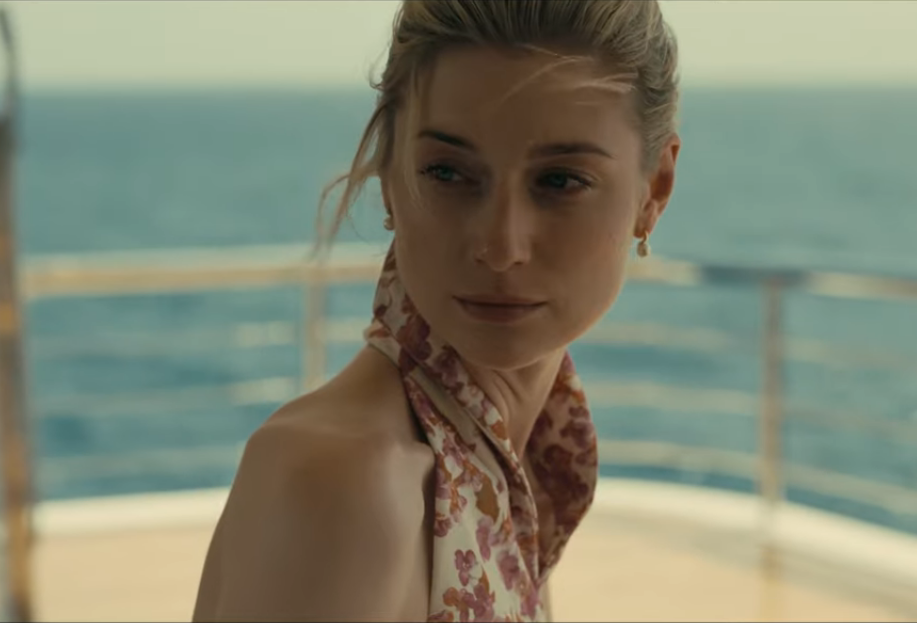 The Amalfi Coast of Italy, which is also known for the filming of other renowned Hollywood films like 'Mr & Mrs. Smith' and 'Wonder Woman', is also one of the major filming locations. Though nothing much has been revealed about the details of the filming of 'Tenet' in Italy, the cast of the film was spotted by several Italian fans. The finer details about it have been kept firmly under wraps, but apart from the Amalfi coast, it has also been revealed that several scenes of the film have been shot in Maiori and Ravello in Italy.
Mumbai, India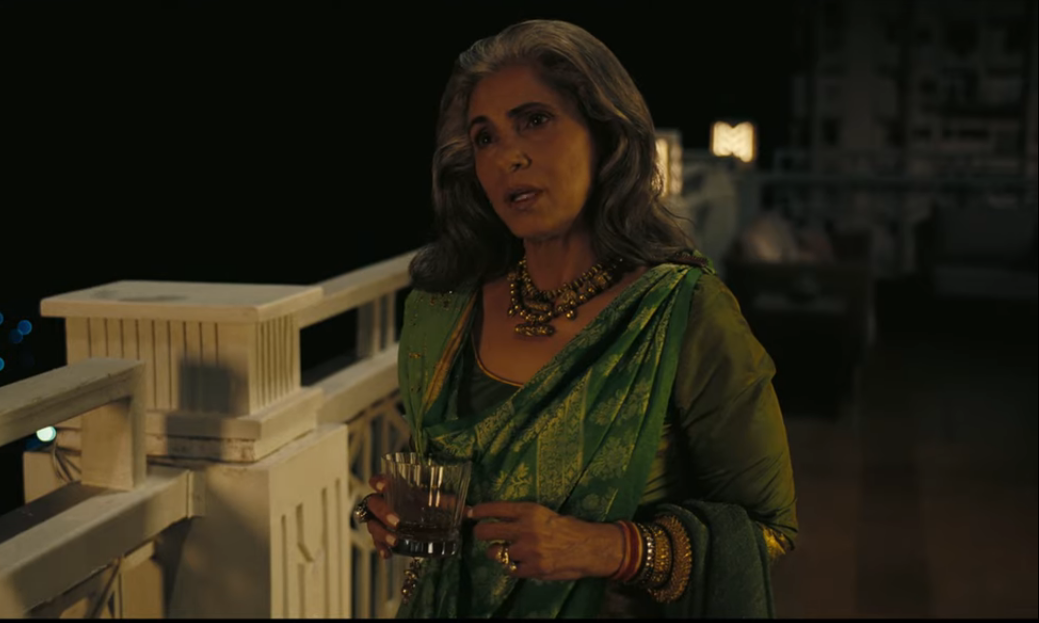 Mumbai, the city of dreamers, starlets, and gangsters. From Oscar-winning films like 'Slumdog Millionaire' to music videos of renowned bands like Coldplay, Mumbai perfectly encapsulates the mesmerizing backdrops of the grand subcontinent. Earlier in 2019, Nolan had travelled to Mumbai for location scouting. Later, in the second half of September, a five-day shoot was carried out in the sprawling city of Mumbai. During his first visit, Nolan had chosen Breach Candy Hospital, Cafe Mondegar, Colaba Causeway, Colaba Market, Gateway of India, Grant Road, Royal Bombay Yacht Club, and the Taj Mahal Palace Hotel as filming locations in Mumbai.
Later when filming ensued, even a restaurant named Chand was built right next to the Taj Mahal Palace Hotel. However, it was only kept as an alternative for filming and was never really used. According to reports, solely for the filming of the movie, close to forty boats were place at the Gateway of India.
Many fans also spotted actors Robert Pattinson and John Washington dangling down from wires along with their stunt doubles. There's also a particular action scene that involves a man jumping off a building that has been shot near Grant Road, Mumbai. Even choppers were used to capture an aerial view of the Breach Candy Hospital. Apart from that, several local vegetables and fast food markets were also set up as a background for many scenes of the film in Mumbai.
London, UK
Elizabeth Debicki and John David Washington were spotted at the gates of listed Cannon Hall of Hampstead, which was once the home of the actor Gerald du Maurier.
Los Angeles, USA
After the film's shooting in India, it was reported that with eight weeks of filming left, the film's entire team had moved to LA to spend the better part of October there.
Denmark
Early September, the entire team of the film was spotted near Rødbyhavn, Denmark at Nysted Wind Farm. In Denmark, the shooting was carried out very secretively and according to a few local news sources, several tents were set up in the location and it was kept heavily guarded.
Oslo, Norway
According to onlookers, several scenes were shot at on the roof of the Oslo Opera House and in Tjuvholmen, Norway. Documents from the National Communications Authority also revealed that the filming crew had temporarily used radio equipment in Norway for filming at Aker Brygge and in Bjørvika from 30 August 2019 to 15 September 2019.
Read More: Everything We Know About Tenet