Whether you are a fan or not, or simply a regular chap browsing the internet, starting now and until July 17, 2020, every time the slightest bit of news regarding Nolan's next feature film is announced, that is all you would see on the internet. For days at length. To say that he is probably among the most widely recognised and popular star-directors on Earth, one among the most sought after and a global phenomenon, it would still quite possibly be an understatement. Every time he announces a film, entire businesses on the internet are made and broken solely by dealing any news available for the ever hungry fans to gorge on, especially given how absolutely and singularly secretive his films or any news related to it are.
If you thought 'Endgame' or 'Infinity War' and any potential information or spoilers on them were heavily guarded, you should try this film, or for that matter any previous Nolan film after he escalated to a worldwide frenzy inspiring director: the actors that the studio intended to sign were locked in a room to read the script, only once, before being finalised and signed on. The refusals would be absolutely seldom in this case because, well, this is Chris Nolan we are talking about.
So, his next film had its title revealed earlier last week to be 'Tenet', planned for a release up ahead in 2020, while some part of the filming is still due to take place. It is going to be a global festival for critics and fans alike when 'Tenet' releases, seeing as though Nolan enjoys an unparalleled fandom among swarms of movie goers. Despite the official announcement, there is precious little known about the film, something that is typical of all new Nolan releases, that we list out here for you, all to gather in one place. Read on.
Tenet Plot: What is it about?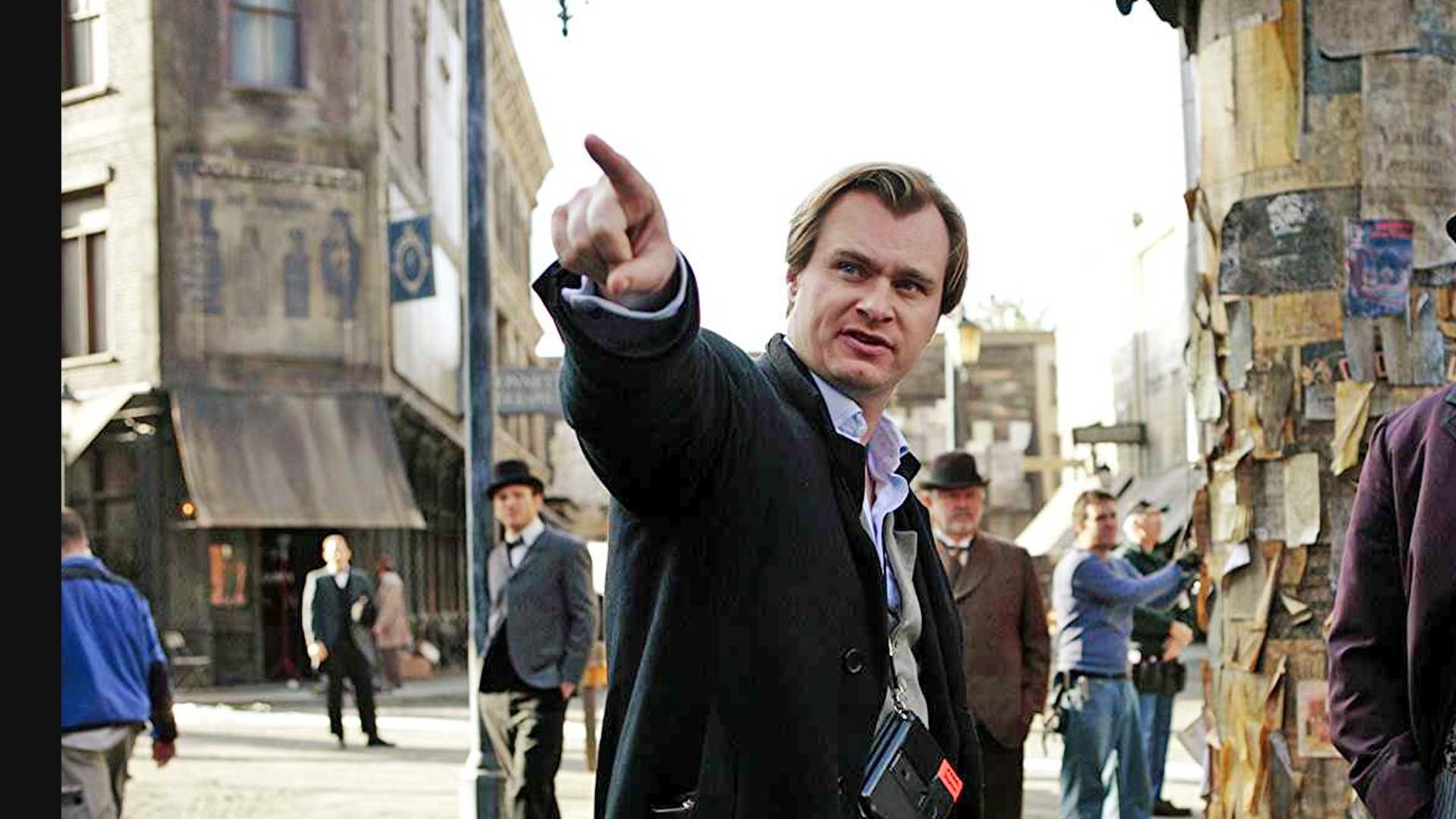 Christopher Nolan has always been known to experiment with a host of genres, including drama, science fiction (most notably), thriller, superhero, crime, and quite recently, an excellent war drama in 'Dunkirk', even while the very human themes he chooses to deal with amongst increasingly awe inspiring set pieces remain central to them. Along similar lines, latest news pieces reveal 'Tenet' to be an action epic dealing with the world of international espionage and spies. While this seems like regular subject matter for any filmmaker to attempt, what makes this a Nolan project are the wildest reports that the film will also deal with the space time continuum.
As star Robert Pattinson states it, "unreal". While these are mostly speculations from what is being heard now about the film, the earliest reports stated it to be an "event film", and something tells me that Nolan will be attempting all of this in 'Tenet': spy thriller, espionage drama, event film, and the space time continuum, just the way he does it.
While 'Dunkirk' was in my opinion an excellent film, and scored high among the critics too, Nolan loyalists seemed all but divided on the fierce war-survival drama. Perhaps then, a return to sci-fi with the space time continuum storyline could bode well for both Nolan and his loyal fans, even though I have repeatedly stressed that he is one of the few directors who have managed to experiment enough with their craft even after being shot into global stardom, so much so that their films are known by their name first and by their actual title later. The shooting of the film too, currently underway, takes the global route that is characteristic for a spy/espionage film and is being shot in multiple locations including UK, India, Estonia, and several others in the second half of this year.
Tenet Cast: Who is in it?
If there is a typicality even in the way Nolan casts his films, 'Tenet' is a fair display of that. 'Dunkirk' broke the wheel in a number of ways, be it a shift in genres for Nolan, the way it approached the story or the event, and especially the cast: newcomers being cast in the primary roles while Nolan regulars being in shorter secondary roles was a first for the director, something that too received a divided reception even from loyalists. '
Tenet' sees Nolan getting back in his element and the cast apart from the supposed plot too reflects that. For the film, Nolan has gathered a talented pantheon of varied actors, including a mix of his own regulars, industry veterans and younger players, making for a heady ensemble. From the looks of all of this, 'Tenet' seems closer to 'Inception' than any of his other films, sans the dreams of course and purely in terms of execution and scope.
The first ones to be cast for the project were 'Blackkklansman' star John David Washington, Elizabeth Debicki, and Robert Pattinson who seems to be on a roll with Warner Bros. considering that he was recently officially confirmed to be playing Batman in Matt Reeve's trilogy of 'Batman' films. Moving forward as the shoot progressed with the main players, Aaron Taylor Johnson, Clemence Poesy and Indian veteran actress Dimple Kapadia too joined the cast, along with now Nolan regulars Kenneth Branagh and Michael Caine, without whom a Nolan film wouldn't appear like one.
Sir Caine has been a part of every Chris Nolan film since 'Batman Begins', and even in 'Dunkirk' where he wasn't seen on screen, but lent his voice for the Fortis leader communicating with the trio of pilots. It was only providence that he was cast, but Pattinson and Kapadia, especially the latter come off as pleasant surprises. Other Nolan regulars including Cillian Murphy seem currently absent, but cameos for them might be underway as his other films have come to show.
Tenet Crew: Who is behind it?
Well, the man behind it is the reason I am actually writing this preview: Christopher Nolan. The prolific director has a relatively short filmography if you objectively look at it, and yet remains one of the most revered auteurs today, and I use those terms in an absolutely measured capacity. He has been known to blur the very fine line between commercial and artsy cinema, time and again delivering big screen spectacles that are worth witnessing for his singular vision alone. It is then only a cherry on top of the cake that Nolan has also written the film, although his frequent collaborator, brother Jonathan Nolan seems currently absent. He and his wife Emma Thomas will also be producing the project, with WB distributing, another common arrangement for a host of Nolan films. Hoyt Van Hoytema, another frequent Nolan collaborator will be serving as cinematographer of the film.
Coming to the other cast and crew, it is interesting to note that technical directors including music, cinematography, and editing often times commit to a single project as opposed to actors who seem to work around schedules, except of course when the intensity of the project demands so. This seems to have cost Nolan some of his frequent collaborators including editor Lee Smith who has edited seven of Nolan's films, and this one I am especially heartbroken about, film score wizard Hans Zimmer who has worked on every Nolan film since 'Batman Begins', with their collaboration bringing out some true musical masterpieces. Owing to their commitments to the Sam Mendes directorial war drama '1917' and WB's 'Wonder Woman 1984' and Denis Villeneuve directorial 'Dune', respectively, all of them sizeable projects, Nolan has hired Oscar winner Ludwig Goransson for the musical score of 'Tenet' and editor Jennifer Lame to replace Smith.
Tenet Release Date: When will it premiere?
WB would do well to reserve the same slot for Nolan in every three year bracket, since even that seems to be a typicality for Nolan now, with the exception of 'The Prestige' and 'Interstellar' releasing in October. Along those lines, 'Tenet' will be releasing in the US on July 17, 2020. This time of release that lies in the extended period of the summer blockbuster bracket has earlier proven to work for Nolan, since all three of his highest grossing movies, 'Inception', 'The Dark Knight' and 'The Dark Knight' rises have released around the same dates in their respective years, with the latter two grossing more than $1 Billion each. 'Tenet' too with the right kind of marketing and promos, that I have no doubts about, should fall into somewhere between 'Interstellar's and 'Inception's box office cume. We will update this section further as soon as any news on 'Tenet' is available for the fans.
Read More: Best Christopher Nolan Movies