Based on Sam Dolnick's 2014 The New York Times article 'The Sinaloa Cartel's 90-Year-Old Drug Mule,' 'The Mule' is a 2018 crime drama movie that follows a 90-year-old horticulturist and Korean War veteran named Earl Stone who turns into a drug mule for a Mexican cartel. After being successful in a very short period, Earl is given the responsibility of dealing with a much larger shipment, which, unfortunately, draws the unexpected attention of a DEA agent named Colin Bates.
Now that his money problems seem to be a thing of the past, Earl's past mistakes bother his conscience and he must choose if he wants to do the right thing now and let the dangerous cartel thugs catch up to him. Directed by Clint Eastwood, the crime film unfolds in a variety of different settings as Earl moves the drugs from one place to another with the DEA on his tail. The changing landscapes represent the transition in the protagonist's conscience, wanting to right all the wrongs. So, if you want to find out where 'The Mule' was shot, here are all the details!
The Mule Filming Locations
'The Mule' was filmed in Georgia, New Mexico, and seemingly in Illinois, particularly in Augusta, Atlanta, Rome, McDonough, Decatur, Canton, Norcross, Jonesboro, Tucker, Las Cruces, and Chicago. As per reports, principal photography for the Clint Eastwood starrer commenced in early June 2018 under the working title 'Kiki' and wrapped up in July of the same year. Now, without further ado, let's traverse through all the specific locations that make an appearance in the drama movie!
Augusta, Georgia
Many pivotal sequences for 'The Mule' were lensed in the consolidated city-county of Augusta. While the scenes involving Earl's house and garden were filmed in Shaw's Sunshine Gardens at 3096 Lumpkin Park Drive, the parts of Mary's house were shot at 1317 Merry Street. The graduation ceremony scene of Earl's granddaughter where he meets his ex, Mary, was recorded inside The Augusta Museum of History at 560 Reynolds Street in Augusta.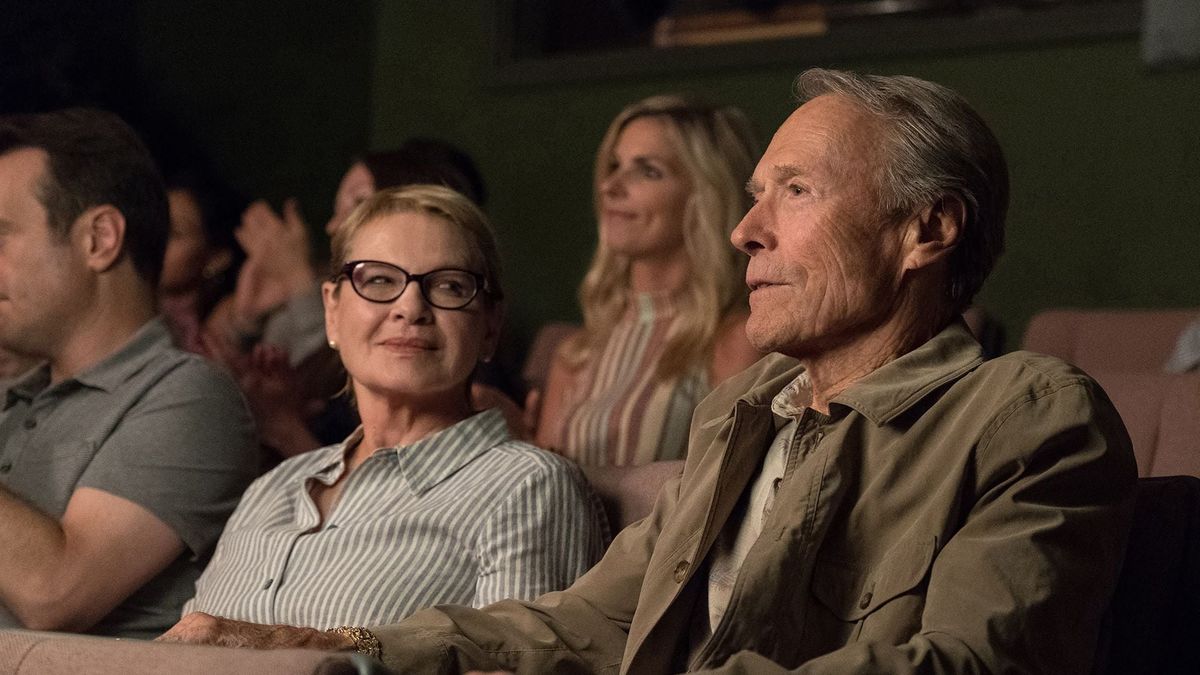 Moreover, Saint Paul's Church at 605 Reynolds Street hosted the wedding reception scene while Bethlehem Advent Christian Church at 1815 Central Avenue is where the funeral scene takes place in 'The Mule.' In addition, Ginny's house scenes were shot at 1998 Fenwick Street in Augusta. Reportedly, a couple of other locations also feature in some key sequences, including First Community Bank at 771 Broad Street, DoubleTree by Hilton Hotel Augusta at 2651 Perimeter Parkway, and homes in Harrisburg and Central Avenue.
Atlanta, Georgia
A few prominent portions of 'The Mule' were also taped in and around the capital of Georgia, that is, Atlanta. The production team reportedly transformed Cheshire Motor Inn at 1865 Cheshire Bridge Road Northeast into Golden Court Motel for some scenes. The area around Flatiron Bar and Restaurant at 520 Flat Shoals Avenue Southeast is where the DEA agents are on stakeout in the film. Furthermore, Bambinelli's Italian Restaurant at 3202 Northlake Parkway in Northeast, Atlanta served as an important filming site.
Other Locations in Georgia
For shooting purposes, the cast and crew of 'The Mule' traveled to other locations across Georgia, including the cities of Rome and Tucker. The Hotel Abe motel scene where the DEA squad arrests a suspect and the restaurant scene where Bates talks with Earl were both lensed in and around Waffle House at 5365 Peachtree Industrial Boulevard in Norcross. Several other sites feature in the crime drama movie, including Shane's Rib Shack at 2136 GA-155 North in McDonough, North Dekalb Mall at 2050 Lawrenceville Highway in Decatur, Kenney Askew Park at 1080 Univeter Road in Canton, and 246 North Main Street in Jonesboro.
Las Cruces, New Mexico
In July 2018, the filming unit of the Clint Eastwood directorial was spotted taping several pivotal portions in numerous locations across the city of Las Cruces. While the cartel's mechanic shop scenes where Earl delivers the drugs were shot on West Picacho Avenue, the Laton's mansion scenes were taped at 6500 Vista De Oro. Also, St. Andrew's Episcopal Church at 518 Alameda Boulevard in Las Cruces appears in some portions. During one of his rides, Earl also passes the White Sands National Park. Besides that, the city of Chicago also reportedly served as a production location for 'The Mule' for a few sequences.
Read More: Is The Mule Based on a True Story?