'Till Death' is an intense horror thriller that grips on like a page-turner and keeps the audience interested till the last shot. The movie opens on Emma and her husband's anniversary, which the couple is celebrating in a cottage. Waking up the next day, Emma finds herself in handcuffs. Realizing that her cuffs are attaching her hand to her deceased husband's body, she struggles to break free. Surprisingly, the fiasco turns out to be a revenge plan, and Emma has to suddenly face two killers while trying to free herself at the same time.
Helmed by Jason Carvey, 'Till Death' brings to screen the outstanding Megan Fox in the role of protagonist Emma. Alongside Fox, the movie stars other talents, including Eoin Macken, Callan Mulvey, and Jack Roth. With its hair-raising premise, superb direction, and excellent performances, the film is a must-watch for thriller fans. If you are wondering about the filming locations, we have you covered.
Till Death Filming Locations
Initially, the movie was slated to begin filming in March 2020, but the production got delayed with the advent of the Covid-19 pandemic. Principal photography took place during the summer months of 2020. 'Till Death' is the first American production to film in Bulgaria since the worldwide lockdown owing to the pandemic. Shot primarily on location across Sofia, Bulgaria, the thriller promises several breathtaking scenes and filmmaking brilliance. Let's take a closer look at the locations in which the film was shot, shall we?
Sofia, Bulgaria
One of the biggest movie studios in Europe, Nu Boyana Film Studios, is located in the idyllic city of Sofia in Bulgaria. Nestled among the lap of nature and surrounded by historical architecture, this film production studio has lent its services to numerous popular movies like 'Angel Has Fallen,' 'The Hitman's Bodyguard,' and 'Hellboy.'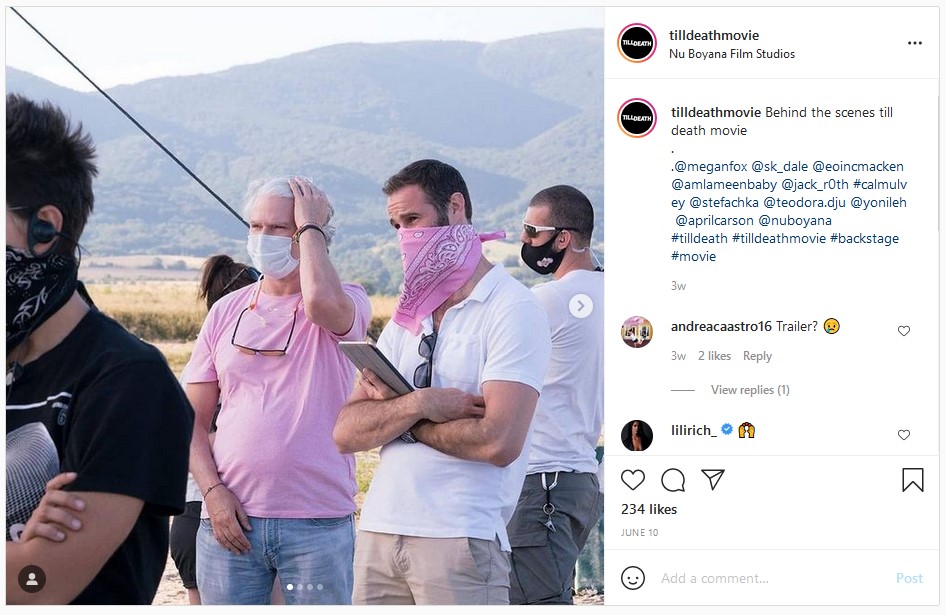 With the Covid-19 pandemic in full swing in 2020, the studio also took full responsibility for the entire cast and crew of 'Till Death.' The production facility worked with the Bulgarian government to bring out a set of rules for safe filming in the country. The crew and cast were regularly tested, and guidelines were maintained to keep everyone safe.
With experienced and highly skilled special effects and CGI teams, the studio hosted the shooting of several scenes for 'Till Death.' Most indoor scenes were reconstructed inside the studio by the production team, while custom-made sets and props were used for several outdoor scenes.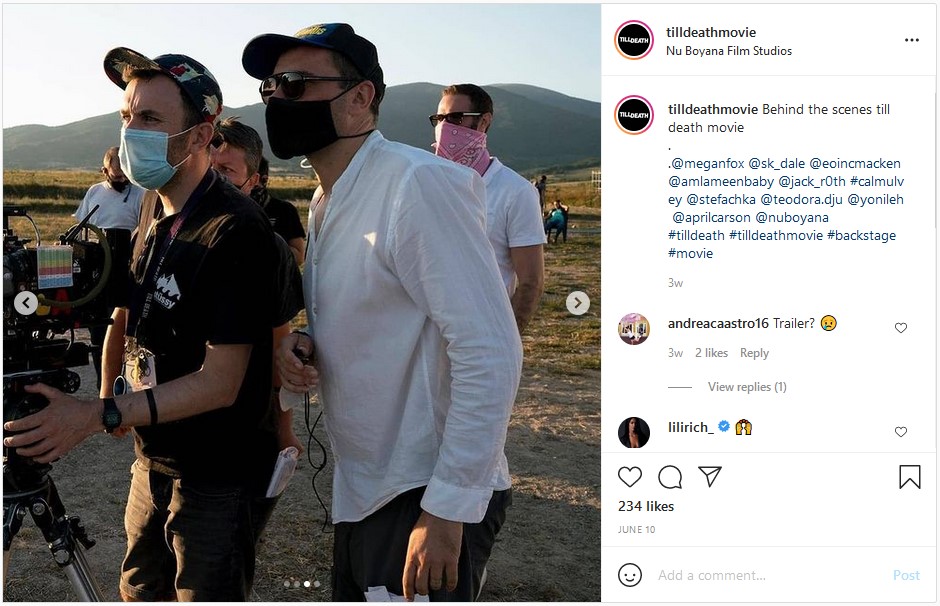 Filmmakers have long preferred Sofia for being a charming and picturesque city. No stranger to movie shoots, Sofia has previously hosted filming crews for films like 'Hitman,' 'The Outpost,' and the historical TV series 'Rome.' 'Till Death,' too, took advantage of the region's beauty and shot the film in and around Sofia which resulted in a stunning visual treat for our eyes.
Read More: Best Psychological Thrillers of All Time