The 'Fallen' series has been around for more than six years now, having started in 2013 with the release of the film 'Olympus Has Fallen'. The series is among the top action-thriller franchises which are still finding a steady audience despite the overwhelming number of space opera and superhero franchises dominating the market constantly. The 'Fallen' series has three constant cast members: Gerard Butler as Secret Service agent Mike Banning, Aaron Eckhart as United States President Benjamin Asher, and Morgan Freeman as Speaker of the House-incumbent POTUS Allan Trumbull. Each film mainly follows Butler's character as he prevents a massive assassination attempt against world leaders using his superior set of skills as a Secret Service agent.
Three years after the release of the second installment of the franchise, 'London Has Fallen', the makers have come out with another film, 'Angel Has Fallen', where we find Banning being taken into custody for the failed assassination attempt of the US President. But Banning knows that there is someone pulling the strings from a higher place who is behind the actual assassination attempts and his incarceration. High-flying action, gripping tension, and a huge dose of adrenaline are the usual takeaways from the 'Fallen' series, and this time it will be no different. If you are looking for films similar in tone and style to this one, then we've got you covered. Here is the list of best movies similar to 'Angel Has Fallen' that are our recommendations. You can watch several of these movies like 'Angel Has Fallen' on Netflix, Hulu or Amazon Prime.
7. Olympus Has Fallen (2013)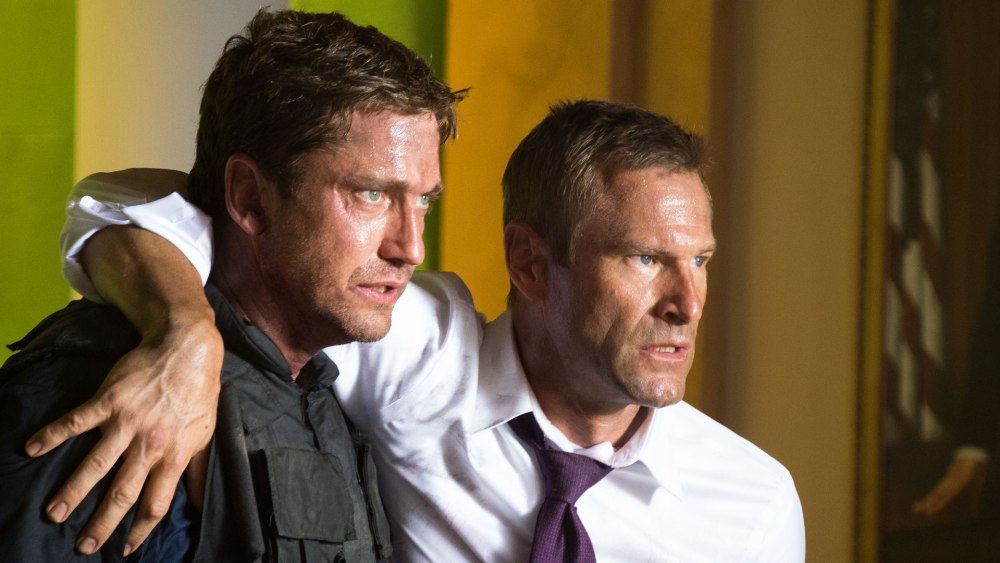 This is where it all began. The first installment of the 'Fallen' series is directed by Antoine Fuqua who is mostly known for directing the crime thriller 'Training Day' (2001). The film introduces us to the character of Mike Banning, who we come to know is a former Army Ranger, now working for the Secret Service on the POTUS' security detail. Banning, however, loses his position when the First Lady dies under his watch. But it is only he who can stop a group of North Korean terrorists from killing the President when the former take the White House under their siege. While constantly in contact with the Acting President Allan Trumbull (Morgan Freeman), Banning tries his best to rescue the President before he is executed by his ruthless captors. Fuqua always manages to hold on to the tension well with his films, something he excels at again in this case. Except for the direction and Butler's performance, there is not much to take away from this film. Watch it for the thrill-ride that it is!
6. London Has Fallen (2016)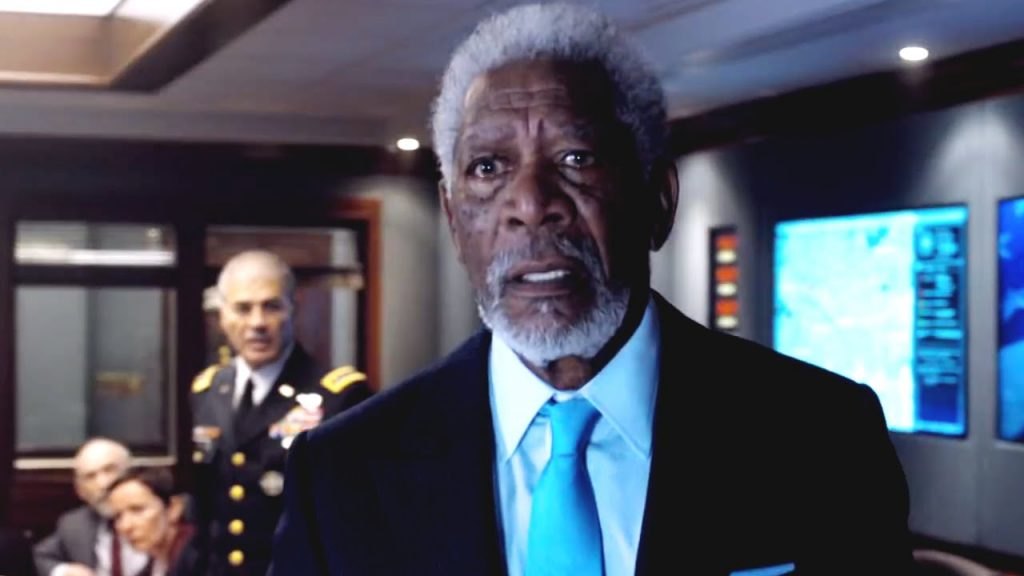 The second installment of the 'Fallen' franchise, 'London Has Fallen', takes Mike Banning to London, this time along with US President Benjamin Asher, where they attend the state funeral of the deceased UK Prime Minister. Just after the POTUS' entourage arrives in London, the city is subject to major terrorist attacks which kill five world leaders and send the entire western world to a state of complete panic. It is because of Banning's quick thinking that Asher somehow survives the attacks with his life intact. However, while trying to escape, terrorists gun down the POTUS' helicopter. Now it is upon Banning to escape safely from London with Asher while keeping both their lives intact.
The film fails to develop something better than what we saw in the previous installment, and rides completely on overused cliches found in abundance in numerous action thrillers. Some critics have even accused it of xenophobia for portraying Muslims in a rather demeaning light. The special effects, too, are rather weakly done.
5. White House Down (2013)
Channing Tatum and Jamie Foxx star in this action thriller which is rather similar in concept to the Fallen series. Foxx plays the POTUS in this film while Tatum plays the role of a Capitol police officer, John Cale, who works on the security detail of the Speaker of the House. Despite applying for a job at the Secret Service, Cale does not make it past the interview session where he had to appear in front of an old acquaintance who considers him unfit for the job. However, one day, Cale takes his daughter on a tour of the White House when the building is attacked by terrorists who prove to be ruthless to any and everyone who come in their way. In such a situation, Cale takes up the responsibility of saving the President and his daughter in any way possible. 'White House Down' delivers on what it promises and presents audiences with a heart-pounding action thriller full of crazy stunts and highly entertaining moments. The chemistry between Foxx and Tatum also works well.
4. Salt (2010)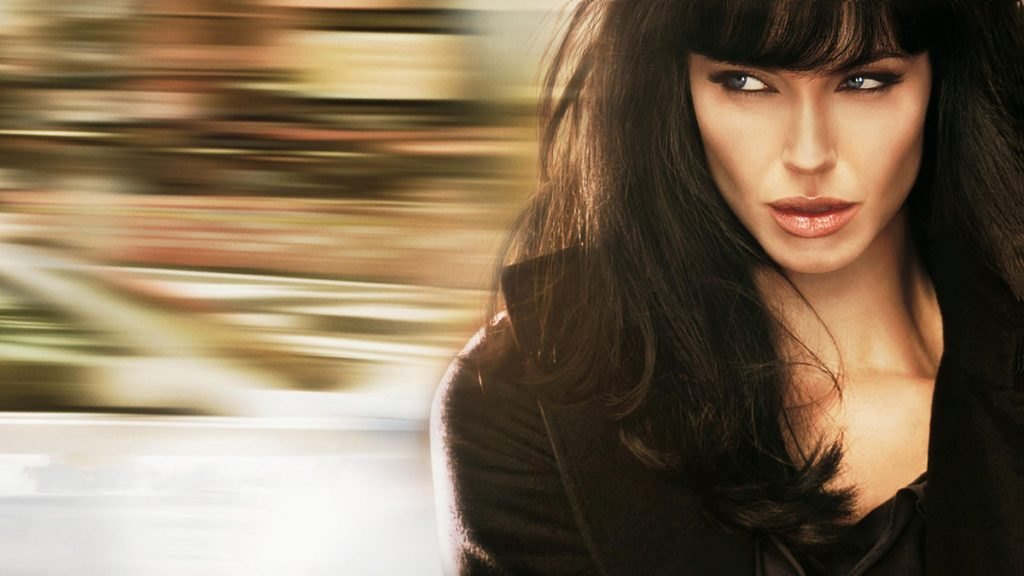 One of Angelina Jolie's finest performances came in this Phillip Noyce directed action thriller about the story of a spy who finds herself as the main accused behind the assassination of the president of Russia. Jolie's character, Evelyn Salt, is a highly trained CIA agent who has been in charge of some of the agency's most notorious cases. The authorities trust her so much that even when accusations are made against Salt, they refuse to pay any heed to it. But things take a drastic turn when Salt herself goes completely off the radar without informing anyone about her whereabouts. If you have been watching action films for a while now, you will realize that painstaking efforts have been put into choreographing the action for this film. Jolie's performance, coupled with the amazing storyline, does make 'Salt' one of the best flicks in this genre in recent times.
Read More: Movies Like Argo
3. The Siege (1998)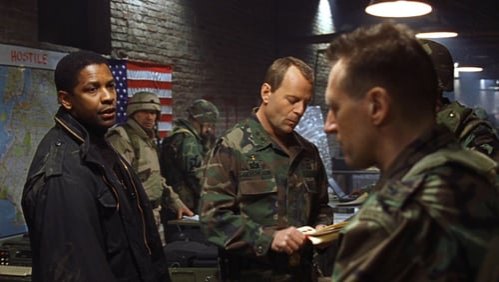 When powerful performers like Bruce Willis and Denzel Washington come together, one can be sure that the film will definitely be special. Washington here plays a character called Anthony Hubbard who has been tasked with finding out the terrorists behind a bomb blast in New York City which leaves many injured. Along with the help of NSA operative Elise Kraft (Annette Bening), Hubbard goes about his task, but with not much result. This is when Army General William Devereaux (Bruce Willis) takes matters into his own hands and keeps arresting each and every male Arab that he finds. It is now upon Hubbard to stop this crazed soldier while also finding the perpetrators as fast as possible. The film shows the racist attitudes of certain white Americans towards the Muslim population of the country even before the 9/11 attacks. It was courageous of the filmmaker to make such a strong political statement, that too in a mega-budget commercial movie.
Read More: Movies Like Die Hard
2. Safe House (2012)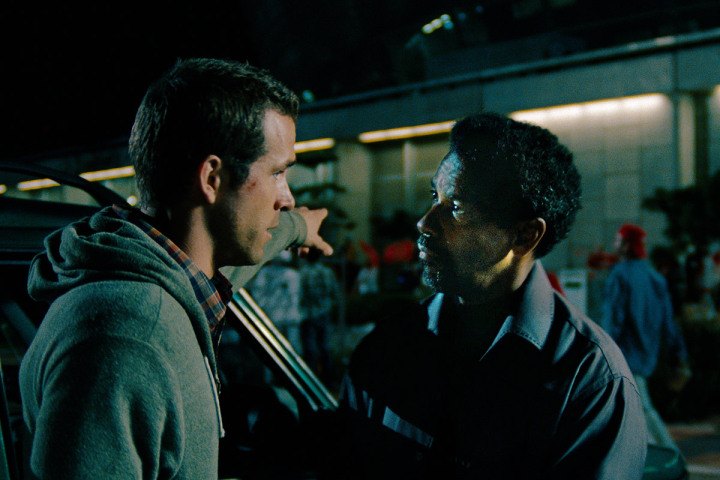 Ryan Reynolds and Denzel Washington star in this high-octane action-thriller directed by Daniel Espinosa. Reynolds plays CIA agent Matt Weston, who's in charge of a safe house in South Africa where he is holding a rogue former agent called Tobin Frost under his control. When the safe house gets attacked by a group of terrorists and every single agent in the building is killed except Weston and Frost, it is now upon Weston to get Frost to a safe zone before another attack takes either one of their lives. The film works quite well mainly because of the performances of the two lead actors, and the fantastic script. But it must be said here that a more striking cinematography would have enhanced the experience.
Read More: Movies Like Zero Dark Thirty
1. Enemy of The State (1998)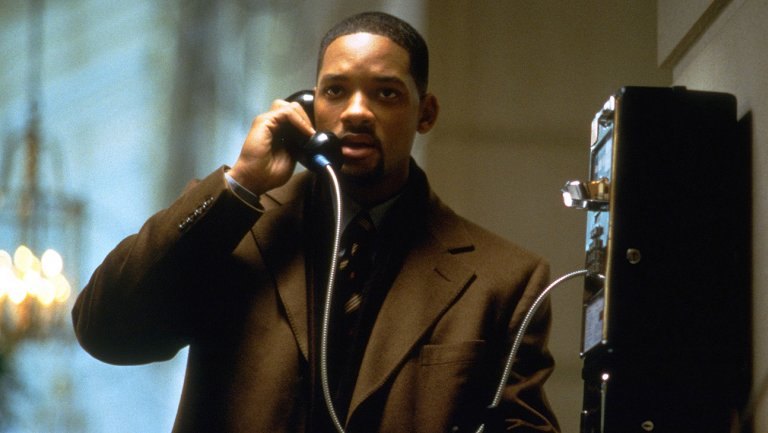 A Tony Scott directorial, 1998's 'Enemy Of The State' has Will Smith, Jon Voight, and Gene Hackman in leading roles. The film is one of the best of its genre because of its interesting plot which keeps the tension alive among audiences throughout its run. Smith plays the character of a lawyer called Robert Clayton Dean whose life suddenly complicates to a large extent when a whistle-blower records a major political assassination and plants the tape on him. As government officials chase Dean for the tape, he realizes the gravity of the situation, and decides that the perpetrator needs to be brought to task at any cost whatsoever. Performances by Smith and Hackman really stand out in this film. The action scenes are amazing as well. Despite being called a tad bit unrealistic, the film generally received positive critical acclaim.
Read More: Movies Like American Sniper