Netflix's 'Mask Girl' offers a glimpse of the South Korean concepts of beauty and celebrityhood. The plot follows Kim Mo-mi, who grew up with the aspirations of becoming a celebrity but eventually realized that she didn't meet her society's standard of beauty. As a result, she became an office worker. However, unbeknownst to most, Mo-mi is secretly a dancer on the New Media, performing with a mask over her face and providing the show its title.
Based on the Naver webtoon of the same name by Mae-mi and Hee-se, 'Mask Girl' is expansive, layered, and complex. Even though Mo-mi is ultimately the protagonist of the story, other characters also serve as narrators. Here is everything you need to know about it. SPOILERS AHEAD.
Who Are the Narrators in Mask Girl?
'Mask Girl' has five narrators in total for its seven episodes. The narrators also serve as the point-of-view characters in the episodes dedicated to them, which is underscored by the episode titles. The pilot is about No-mi herself. An ordinary office worker by day, No-mi hides the fact that she is a popular performer on the New Media from her colleagues. On the other hand, her fans don't know how she looks. No-mi develops a crush on her boss, Mr. Park, who she discovers is having an affair with a conventionally beautiful girl at the office. Jealous, No-mi spreads rumors about their affair, which leads to Mr. Park's resignation and the other girl's transfer.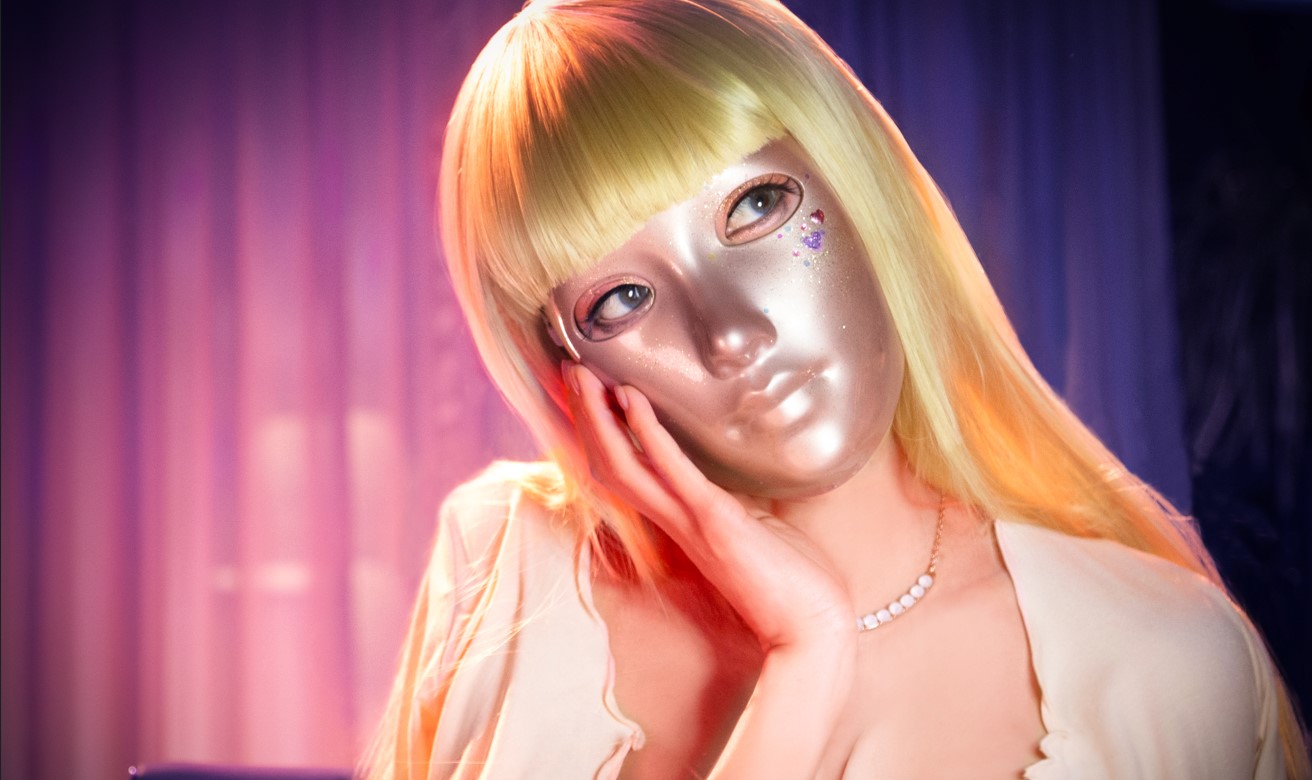 The narrator and perspective character of episode 2 is Ju Oh-nam, a colleague of Mo-mi. On New Media, he goes by the username Once Upon A Prince and is one of Mask Girl's biggest fans. A social recluse with a steady job, Oh-nam watches Japanese anime porn, has a sex doll, and spends a considerable portion of his earning on performers like the Mask Girl. He figures out that Mo-mi is Mask Girl through the identical moles in her hands, upon discovering that she is interested in Mr. Park, he sends her an anonymous email letting her know that he is aware of her dual identities. He quickly becomes obsessed with Mo-mi and tries to send her warnings after learning that she is out on a date with another fan, Handsome Monk.
When Mo-mi believes she killed Handsome Monk, she reaches out to Oh-nam for help. He sends her home before getting ready to chop Handsome Monk in pieces. But the other man wakes up, prompting Oh-nam to kill him. Later, he rapes Mo-mi and is killed by her. Before his death, he discovers that Mo-mi has gotten plastic surgery.
Episode 3 focuses on Oh-nam's mother, Kim Kyung-ja, who Oh-nam spoke to over the phone throughout episode 2. Kyung-ja's husband left her for another woman, and she raised Oh-nam by herself, enduring abject poverty. When she discovers that her son has been murdered and Mo-mi is responsible, she devotes her life to vengeance.
Episode 4 revolves around Kim Chun-ae, a young woman who gets exploited by her crush before he becomes a celebrity. She destroys his reputation by leaking a photo showing how he took advantage of the girls around him. Chun-ae subsequently got plastic surgery and started performing under an alias. When Kyung-ja captures her, erroneously believing that she is Mo-mi after surgery, Chun-ae relates her life story to the older woman before claiming that she knows who Mo-mi is and that she despises that woman. This later turns out false, as it is revealed that Chun-ae and Mo-mi have grown close. Chun-ae is later killed during an encounter with Kyung-ja, who also seemingly dies as well.
Episode 5 is about Mi-mo, Mo-mi's daughter, as she grows up under the care of her grandmother while her mother is incarcerated. In episode 6, we return to Mo-mi, and the finale is depicted from the perspectives of both Mi-mo and Mo-mi, as Kyung-ja, who is revealed to be alive, comes for Mi-mo.