The second half of Paramount+'s Western series '1923' follows Teonna Rainwater's efforts to return to her family upon escaping from the Catholic boarding school. Father Renaud sends three priests and the government instructs two marshals to capture her. The marshals search for her at her grandmother Issaxche's house, only for one of them to kill her accidentally during the same. In the seventh episode of the series, Issaxche's son-in-law and Teonna's father, Runs His Horse, buries his dead mother-in-law. While he does the same, Hank's son arrives at the place to pass news about Teonna. Since the young man is an integral part of the episode, the viewers must be eager to know more about him. Well, here's what we can share! SPOILERS AHEAD.
Who is Hank's Son?
Hank's son is named Pete Plenty Clouds. When Hank finds Teonna in the valley, alone and hurt, he safeguards her and instructs Pete to inform Runs His Horse about the latter's predicament. As an obedient son, Pete fulfills his mission by finding Teonna's father at Issaxche's house. Although he is a rebel like any young man who has witnessed several unjustifiable atrocities happening to his community, he follows his elders' words with respect. When Runs His Horse tells him to not return through the town, he obeys and avoids the marshals looking for Teonna. However, he encounters the three priests sent by Father Renaud while passing through the valley.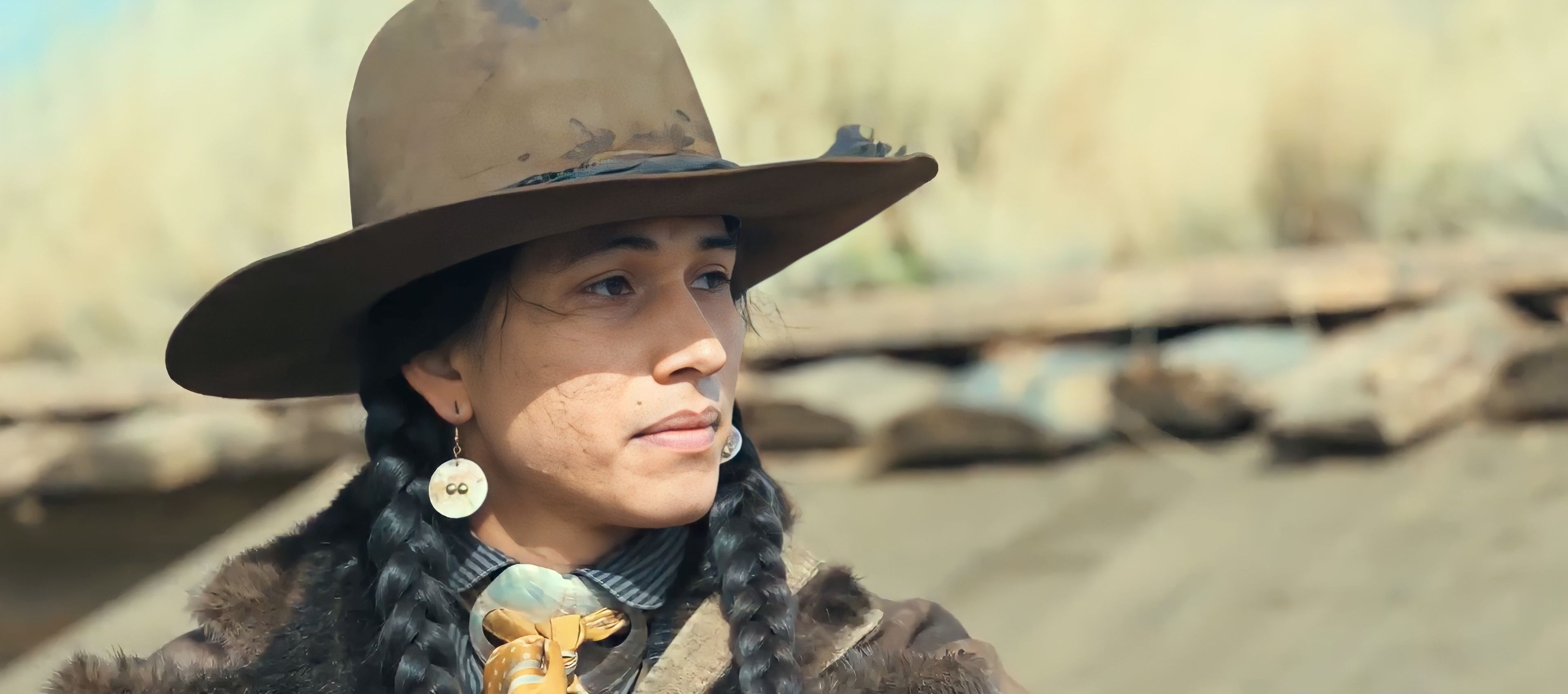 Pete is also fearless, even while confronting his enemies. When the priests ask him why he is not admitted to a Catholic school, he protects the dignity of his community's values by fighting against them. All three priests had to group together to bring down Pete's resistance. He must have been well aware of the atrocities committed by the Christians against the Native American communities, including his own tribe, to fight them without fearing their potency. Pete is learning more about his culture and practices, which is evident in his curiosity about Runs His Horse's attempt to "eat the soul of the Catholic" priest.
Does Hank's Son Die?
No, Hank's son Pete doesn't die. After getting defeated by the three priests, Pete gets taken to the Catholic boarding school run by Father Renaud. Although he must have known about the atrocities happening at the place through Teonna, he doesn't plead to get released. Instead, he challenges the Christian notions and understandings that revolve around the concept of God. Pete doesn't mind fighting his adversaries ideologically or physically, even if he encounters torture and death at a short distance. His words infuriate the priest who takes him to boarding school, who tries to kill him.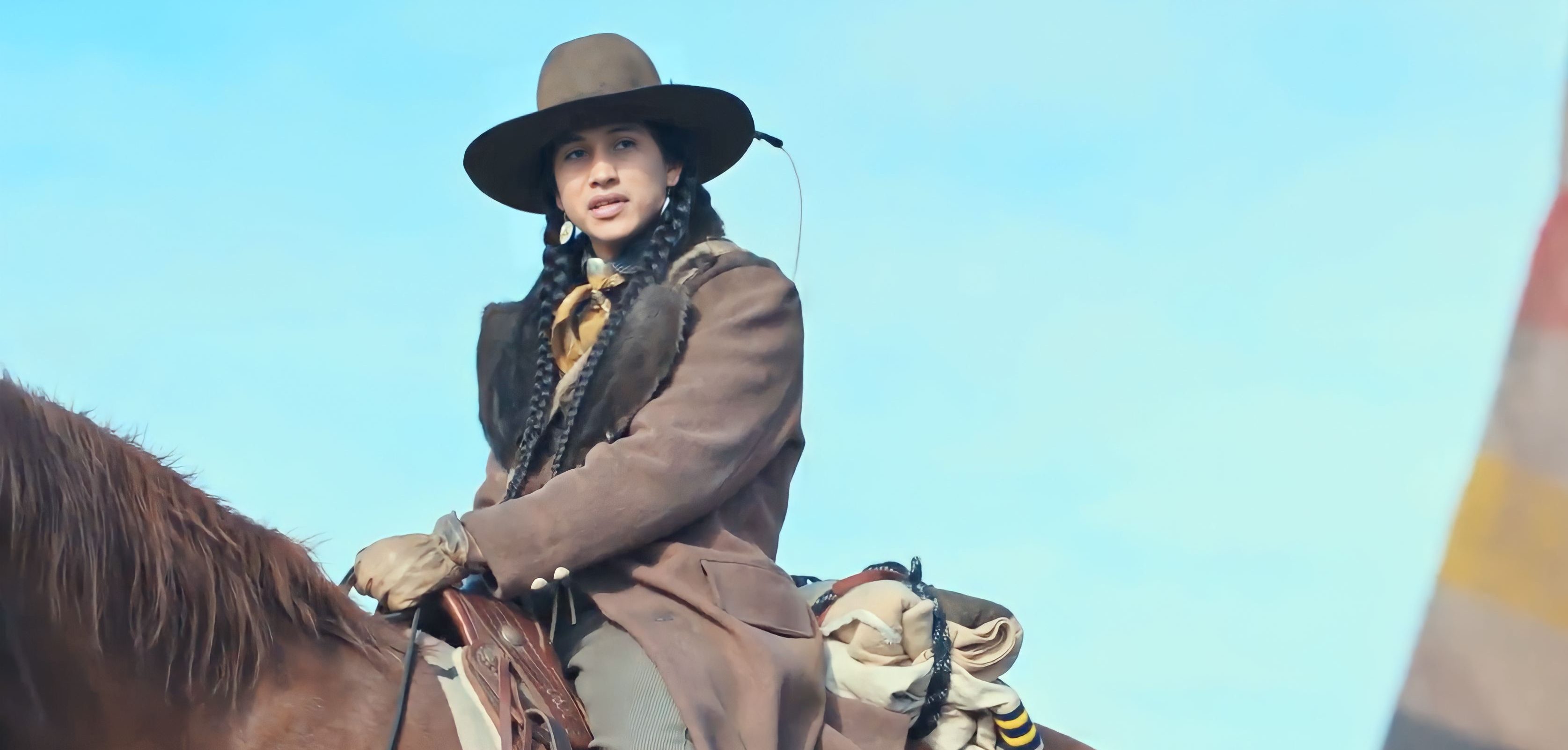 While Pete's life gets threatened, Runs His Horse comes to his rescue and saves the young man from the hands of the priest. The Native American elder kills the priest to ensure that he will not set out to pursue them. Since he escapes from the hands of the priest with the help of Runs His Horse, we may see the duo arriving in Hank's hut for the daughter to reunite with her father. Although Pete avoids death for the time being, he may not be out of danger just yet.
When Father Renaud doesn't receive any word from his three priests, he is expected to start an investigation into the same. Marshals may find their dead bodies and their investigation may lead them to Teonna, Pete, and Runs His Horse, the survivors of the confrontations. Since a Christian government is not expected to ignore the murders of three priests, we may see marshals trying their best to capture, torture, or even execute Pete and others. Anticipating such a retaliation, Runs His Horse may try to protect both Teonna and Pete. Since Hank is dead, Runs His Horse may become a father figure in Pete's life as well.
Read More: Is Emma Dutton Dead? Did Marley Shelton Leave 1923?