Created by John Requa and Glenn Ficarra ('This is Us'), Paramount+'s 'Rabbit Hole' is an action thriller series starring Kiefer Sutherland ('24') in the lead role. It follows John Weir, a deceptive man skilled in corporate espionage. However, John's life turns upside down after he is framed for murder by some shadowy figures. Moreover, John is further implicated in crime after his old friend Miles Valence dies by suicide under mysterious circumstances. Therefore, viewers must be curious to learn more about Valence's death and its impact on John. In that case, allow us to share everything we know about Miles Valence in 'Rabbit Hole.' SPOILERS AHEAD!
Who Is Miles Valence?
Miles Valence is introduced in the series premiere episode of 'Rabbit Hole.' He is a businessman and the CEO of Arda Analytics, who shares a past with the protagonist John Weir (Kiefer Sutherland). In the series, actor Jason Butler Harner plays the role of Miles Valence. Harner studied acting at the Tisch School of the Arts and graduated from the institute in 1997. He started acting by appearing in several stage plays during the 90s. Harner made his screen debut in 2000, appearing in the movie 'Trifling with Fate' and the soap opera 'Guiding Light.' He gained recognition for playing several episodes in the 'Law & Order' franchise shows. Harner is arguably best known for his performance as FBI Special Agent Roy Petty in the crime drama series 'Ozark.' His other credits include shows such as 'The Walking Dead,' 'The Handmaid's Tale,' and 'The Blacklist.'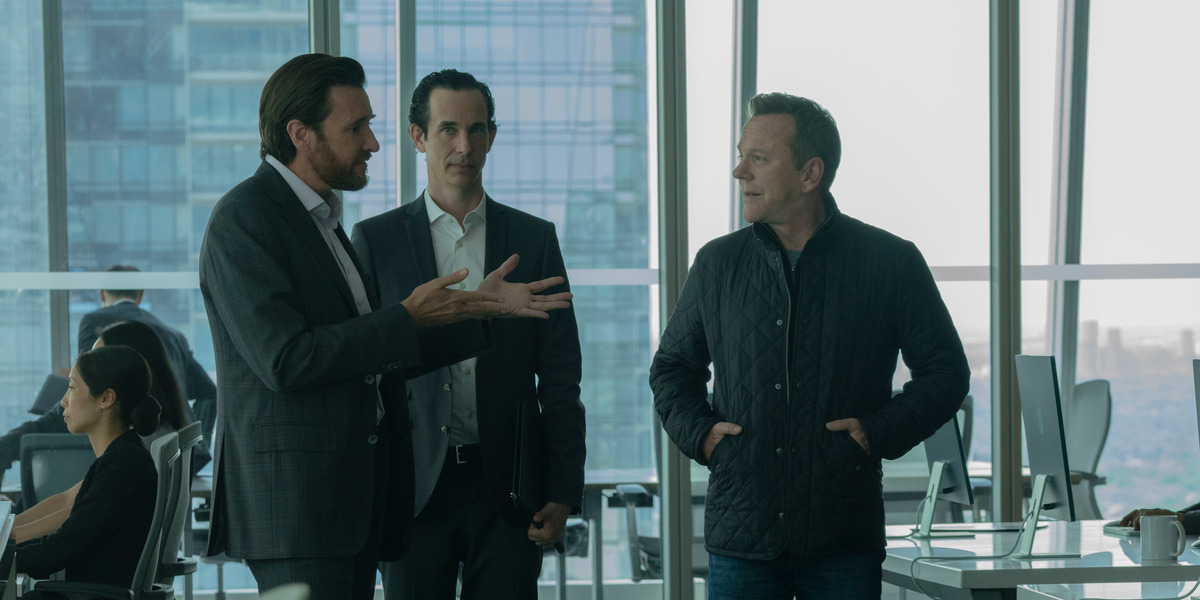 Miles Valence is the CEO of Arda Analytics, a company that uses data to help its clients gain a competitive advantage. In the past, Valence worked with John and was involved in corporate espionage. However, John continues the line of work while Valence moves into the data analytics space and starts his own company prior to the show's events. In the premiere episode, Valence invites John to Arda Analytics and shows his friend his new company. Later, Valence offers John a job and tasks him with creating false evidence for one of his clients Luxbrant. The company is facing an investigation for employing child laborers. Therefore, Luxbrant wants to put the blame on its competitor and escape the consequences.
Why Did Miles Valence Kill Himself in Rabbit Hole? Theories
After John accepts the assignment, he sets a plan in motion with the help of his associates to create fake evidence. John photographs US Treasury officer Edward Homm with Denna Heinrich, the CEO of Banomar, the rivals of Luxbrant. The plan goes smoothly, and John obtains the evidence, which he hands over to Valence. However, sometime later, a news broadcast reveals Homm has been murdered. John is identified as a suspect in the murder and is forced to go on the run. After John is framed for murder, he turns to Valence for answers. John arrives at Valence's office and demands an explanation. It is revealed that John accepted the additional task of killing Homm. However, it was supposed to be kept a secret and was Valence's responsibility.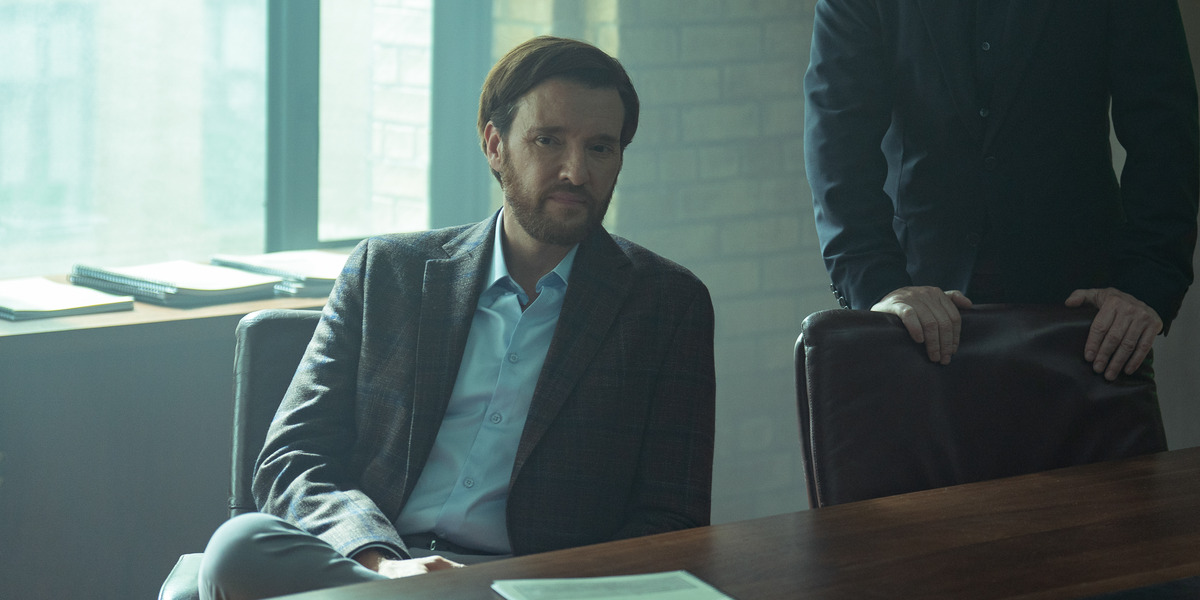 While John confronts Valence, he receives several emails followed by a mysterious phone call. As Valence steps away to attend the call, he jumps from his office and dies by suicide. Valence's death further complicates the matter, and John also becomes a suspect in his death. In the second episode, John confronts Valence's associates and demands an explanation about Valence's death and the message he received moments before dying. However, John is yet to receive an answer. Nonetheless, Valence's death is likely caused by the same people responsible for who framed John. Therefore, if John wants to find the shadowy figures trying to destroy him, he must solve the mystery of Valence's death. John retrieves Valence's comms from the police station and takes the first step to getting to the truth.
Read More: Who Is Edward Homm in Rabbit Hole? Is He Dead or Alive?