Directed by Deon Taylor, 'Fatale' is a 2020 psychological thriller film written by David Loughery. It stars Hilary Swank and Michael Ealy in the lead roles. The movie revolves around Derrick Tyler, a successful sports agent experiencing a rough patch in his marriage with Tracie. As a result, Derrick has a one-night stand with a mysterious woman, leading to him getting trapped in a dangerous game. Derrick is accused of killing Tracie and her lover, Rafe, and must find a way to clear his name. Therefore, viewers must be curious to learn whether Derrick killed the duo or if there was someone else involved in the crime. If you are wondering who killed Tracie and Rafe in 'Fatale,' here is everything you need to know! SPOILERS AHEAD!
What Happens to Tracie and Rafe?
In 'Fatale,' Tracie Tyler is the wife of protagonist Derrick Tyler, and actress Damaris Lewis essays the role. Lewis' credits include her roles in shows such as 'Pose' and 'New Girl.' She is arguably best known for portraying Komand'r/Blackfire in the DC Comics-based superhero series 'Titans.' Meanwhile, Rafe Grimes is the best friend and business partner of Derrick. In the film, actor Mike Colter plays the role of Rafe. Colter rose to prominence with his role as Luke Cage in the Marvel Comics-based television series of the same name. He is also known for playing David Acosta in the supernatural horror series 'Evil.'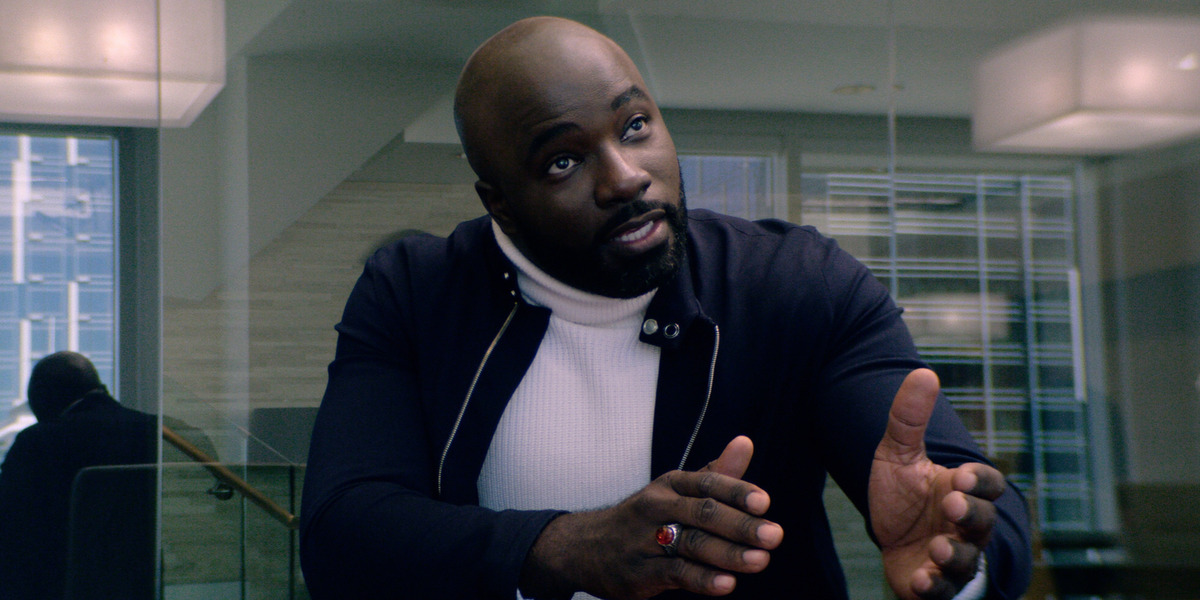 'Fatale' follows Derrick as he deals with a strained marriage with Tracie and suspects her of cheating on him. It is later revealed that Tracie is cheating On Derrick with Rafe. Derrick learns the truth from Detective Valerie Quinlan, with whom he had a brief one-night stand. After Derrick is attacked by a mugger who breaks into his house, Valerie is assigned to investigate the case. Eventually, Derrick learns of his wife and best friend hooking up being his back. As a result, Derrick confronts Tracie and Rafe, leading to a heated argument. However, sometime later, Tracie and Rafe are both found dead. Moreover, Derrick becomes the prime suspect in their murders.
Who Killed Tracie and Rafe?
After Tracie and Rafe are found dead, Derrick finds himself caught in legal trouble as he becomes the prime suspect in their murders. Before their deaths, Derrick had learned of Tracie and Rafe's affair. Moreover, Derrick confronted his wife and best friend, leading to animosity between him and the duo and giving Derrick a motive to kill them. Derrick is also the last person to meet Tracie and Rafe alive, making him even more deeply tied to their deaths. Consequently, the news coverage of the murders leads to a public trial for Derrick, who loses his credibility and respect. As a result, it is heavily implied that Derrick has been framed for Tracie and Rafe's murders.
Eventually, Derrick suspects that Valerie is the true killer. His suspicions become stronger when his cousin, Tyrin, and Tyrin's friend go to confront Valerie and end up dead. During the movie's climax, Valerie and Derrick come face to face where. Valerie offers to help clear Derrick's name if he kills her ex-husband so she can get her daughter's custody. Ultimately, Valerie confesses to killing Tracie and Rafe. She used the information about Derrick's life to manipulate the events in a way that would frame Derrick for his wife and best friend's murder. Valerie took advantage of the animosity between Derrick and Tracie caused by the latter's affair with Rafe. Moreover, she killed the cheating duo and framed Derrick so he would be forced to do her dirty bidding. Nonetheless, the truth comes out in the end when Derrick records Valerie's confession and uses it to clear his name from the murder case.
Read More: Is Fatale Based on a True Story?